Kiss is set to do for the eyelash category what it's done for nail polish – make it easy, convenient and affordable for all. With the launch of their KISS Falscara, they are disrupting the expensive lash extension industry with eyelash wisps that are easy to apply, comfortable, and look amazingly natural.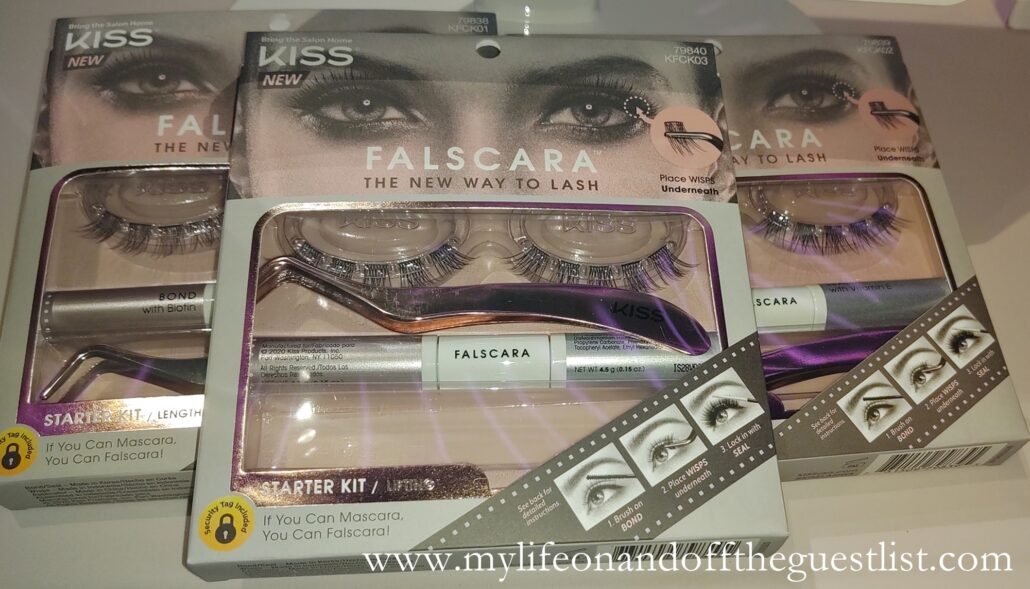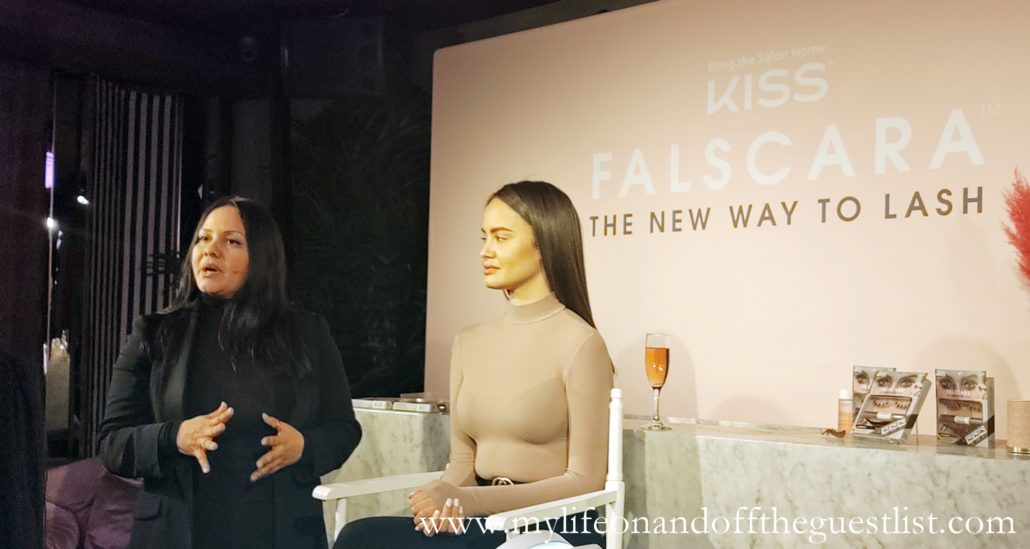 To celebrate the launch, we attended a lash master class hosted by Celebrity Makeup Artist Carolina Gonzalez. She taught us how to achieve the perfect las look in minutes. The KISS Falscara Starter Kit, which includes BOND (to prime & prep lashes), WISPS (with a unique microband and featherlight fibers), SEAL (to remove residue and lock WISPS in place for all-day wear), and an APPLICATOR (for optimal WISP placement).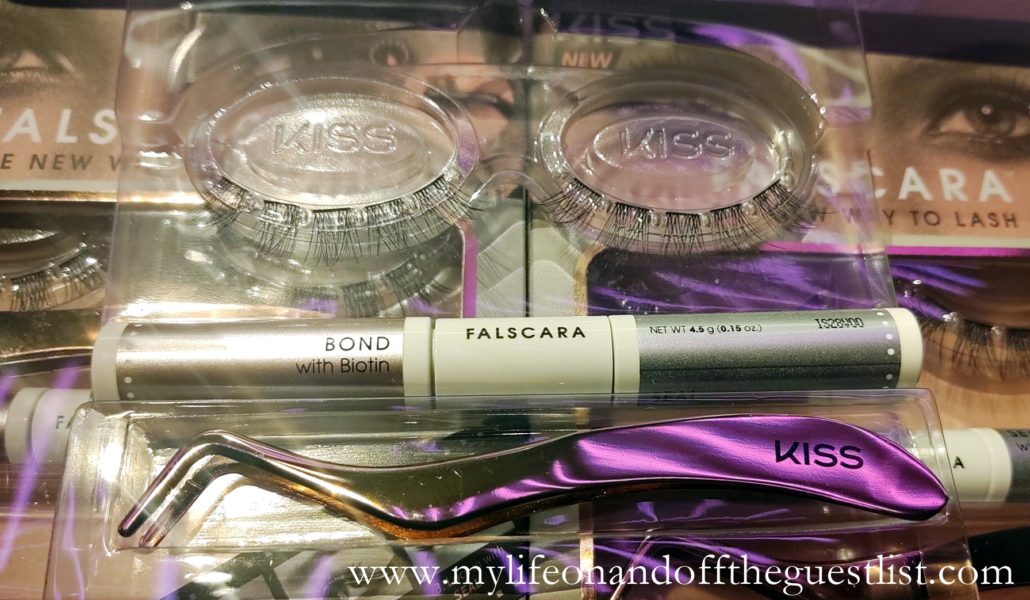 What makes the KISS Falscara wisps so wonderful (aside from being incredibly affordable)? They go under your natural lashes (not above them) and results as beautiful as lash expensive extensions. They're also reusable up to 3 times. The KISS Falscara Kits ($19.99) come in three lash styles – Lengthening, Volumizing, and Lifting lashes. These three lash styles, just like the Bond & Seal ($9.99) and Applicator ($5.99), can be purchased separately at $6.99 each.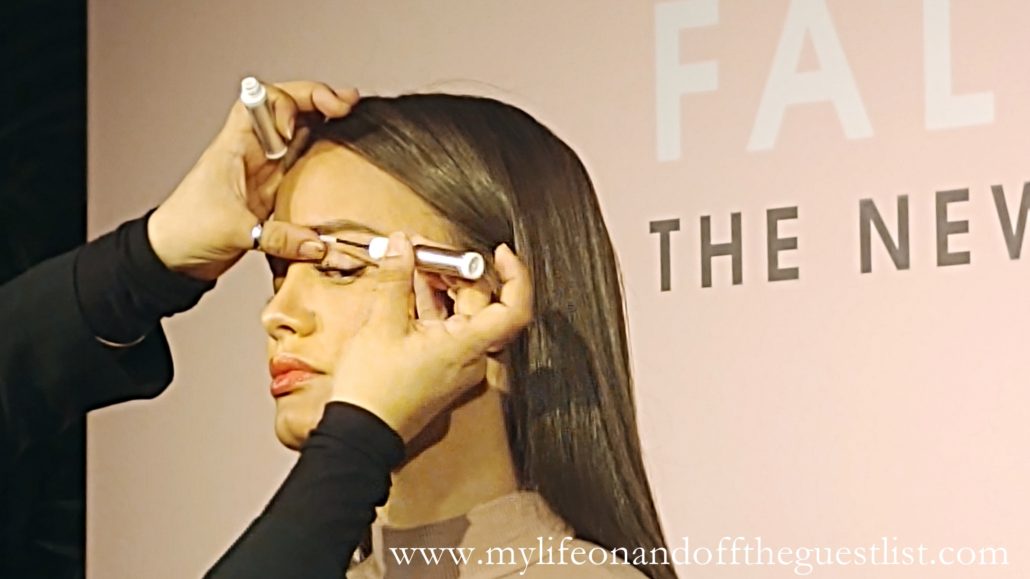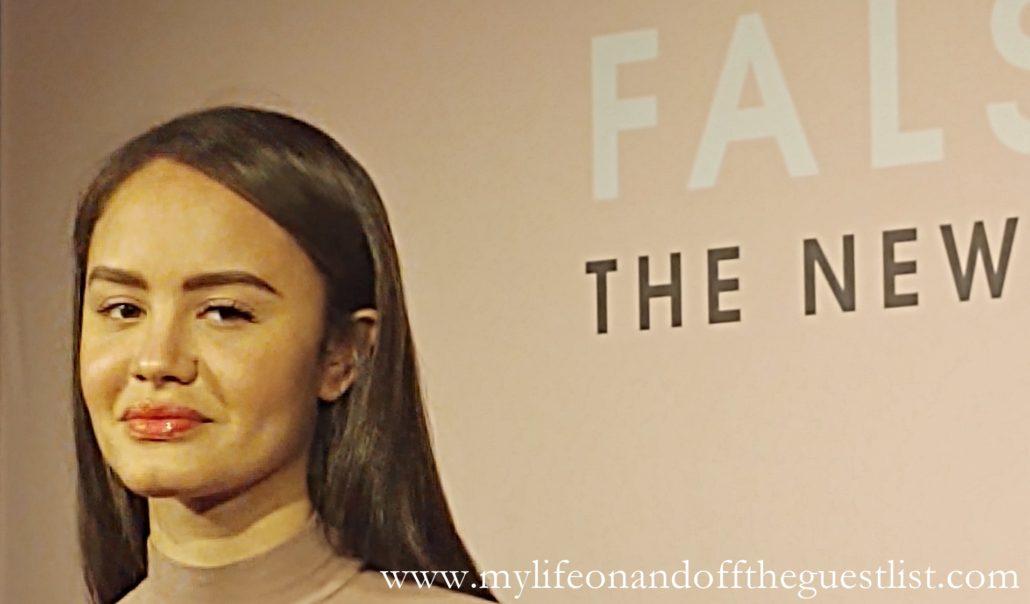 In 3 easy steps, you'll on your way to fabulous lashes. As you can see from the above photos, the difference in lash length and volume is very noticeable. Check out how easy it is to apply because if you can apply mascara, you can use Falscara.
Step 1: Brush a light coat of BOND on natural lashes.
Step 2: Use the included Falscara APPLICATOR to pluck a WISP from the tray. Pick up a WISP from the middle-outer end for optimal control and application. One by one, gently place the WISPS underneath the base of your natural lashes, slightly away from the waterline.
Step 3: Dab on a thin coat of SEAL under WISPS (this final touch eliminates any sticky residue and holds Falscara WISPS in place)! Do not apply mascara before or after Falscara. To prolong the life of your APPLICATOR and WISPS, after use wipes off any BOND residue with rubbing alcohol or makeup remover.
To Remove: Use Falscara Eyelash Remover as directed, or gently peel wisps off from under lashes. Pro tips: Watch the how-to video on www.kissusa.com.