Celebrate Pride Month in style with a range of charitable picks and limited-edition collections from some very renowned brands. Baggallini, Haverhill, Made by Mary, Modern Picnic, pītusa, and Sarah O. Jewelry have created exclusive collections that pay homage to the LGBTQIA+ community and their ongoing struggle for equality, advocacy, and empowerment.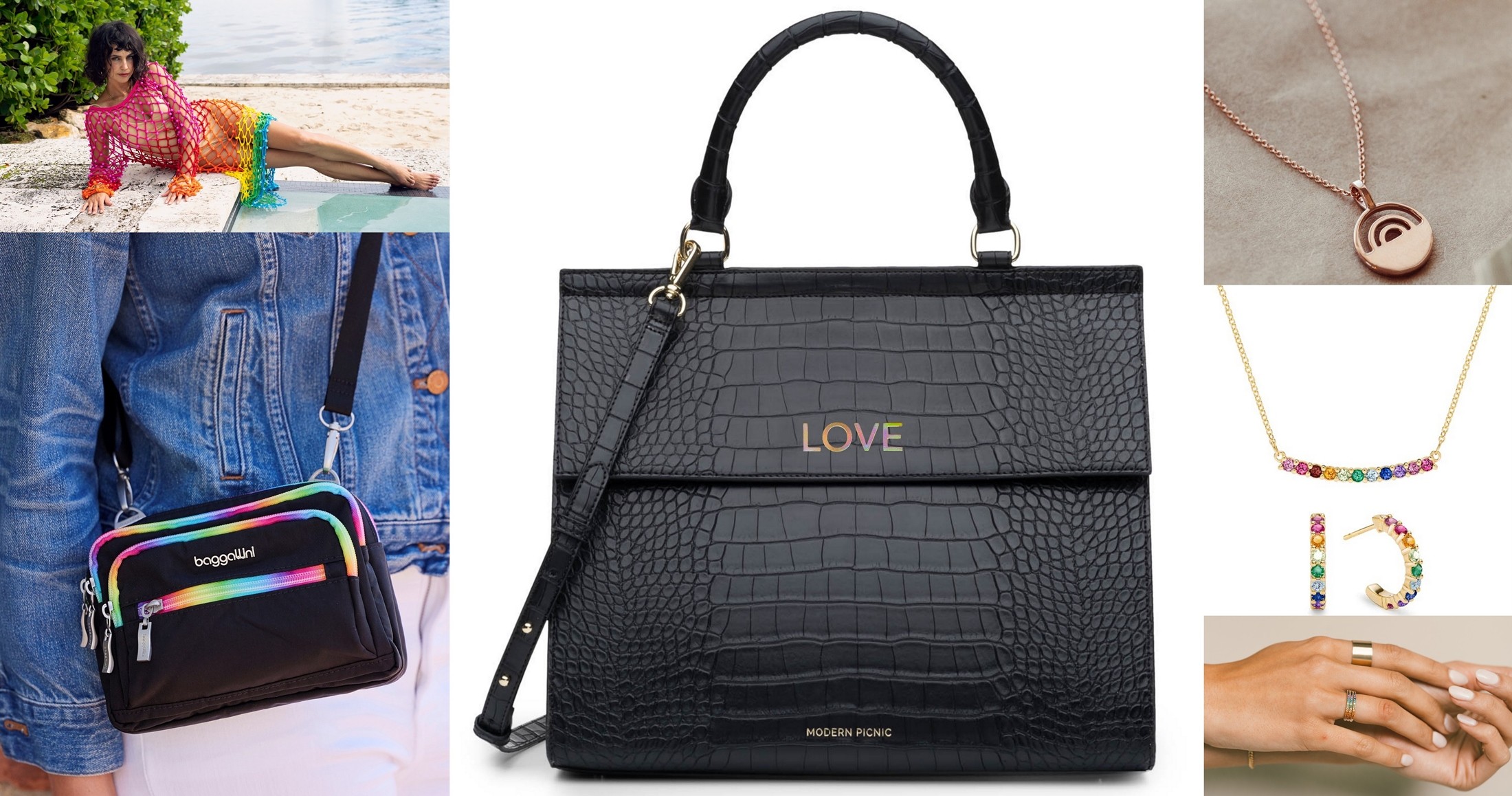 These brands have curated unique pieces that not only showcase vibrant designs but also contribute to meaningful causes. By indulging in these collections, you not only express your support but also actively participate in making a difference. Embrace Pride Month with fashionable flair and contribute to the continued progress of the LGBTQIA+ community.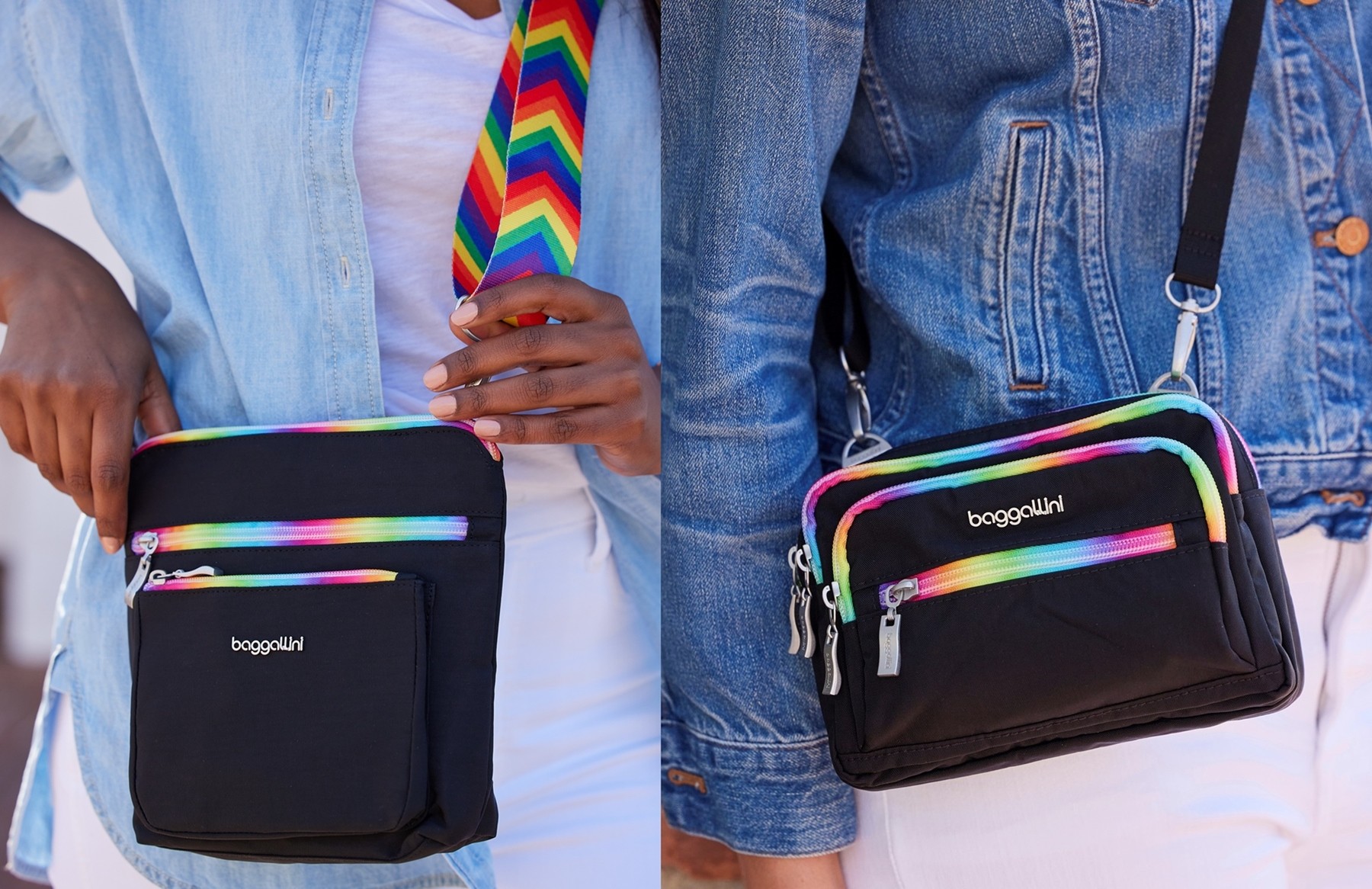 Baggallini is excited to donate to GLAAD in support of its mission to ensure fair, accurate, and inclusive representation and envision a world with 100% LGBTQ acceptance. This year, they introduce their first Pride Collection and donation to GLAAD. Designed for everyone, Baggallini's Pride Collection includes their bestselling Triple Zip Bagg $60.00, Take Two Bryant Crossbody $60.00, Modern Pocket Crossbody $80.00, Carryall Daily Tote $110.00, as well as two expandable styles for added versatility; the Expandable Modern Pocket Crossbody $90.00 and Expandable Modern Pocket Large Hobo $130.00. The styles offer interior organization, multifunctional pockets, convertible straps, RFID protection, and more belovedBaggallini features, with a new rainbow detail in support of the LGBTQ community.
You can purchase Baggallini's Pride Collection on www.baggallini.com, Amazon, Macy's, QVC, Zappos, Target, and more.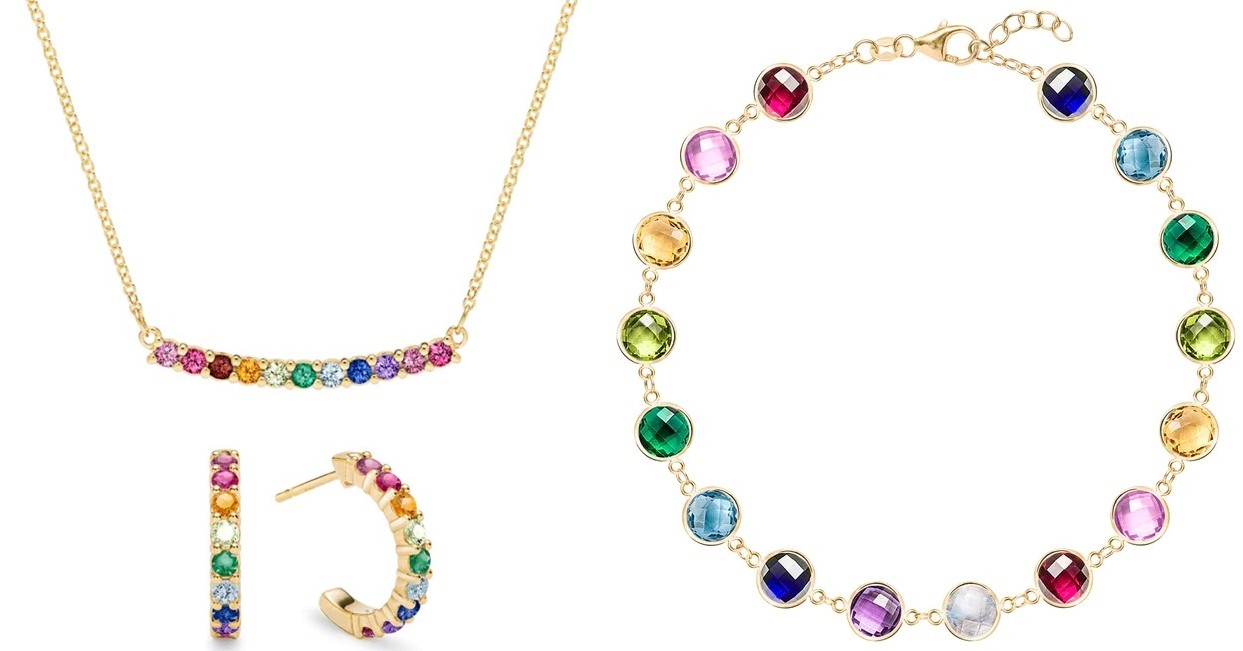 Haverhill is celebrating Pride with its Rainbow Collection. 10% of the purchase price for the Rainbow Collection will be donated to The Trevor Project, an organization dedicated to helping and supporting LGBTQ+ young people under 25. The collection features 14k gold and boasts a variety of colored stones including Garnet, Amethyst, Aquamarine, White Topaz, Emerald, Rainbow Moonstone, Ruby, Lemon Verbena Quartz, Sapphire, Rose Quartz, Nantucket Blue Topaz, and Atlantic Blue Topaz. Head over to www.haverhill.com for the full collection.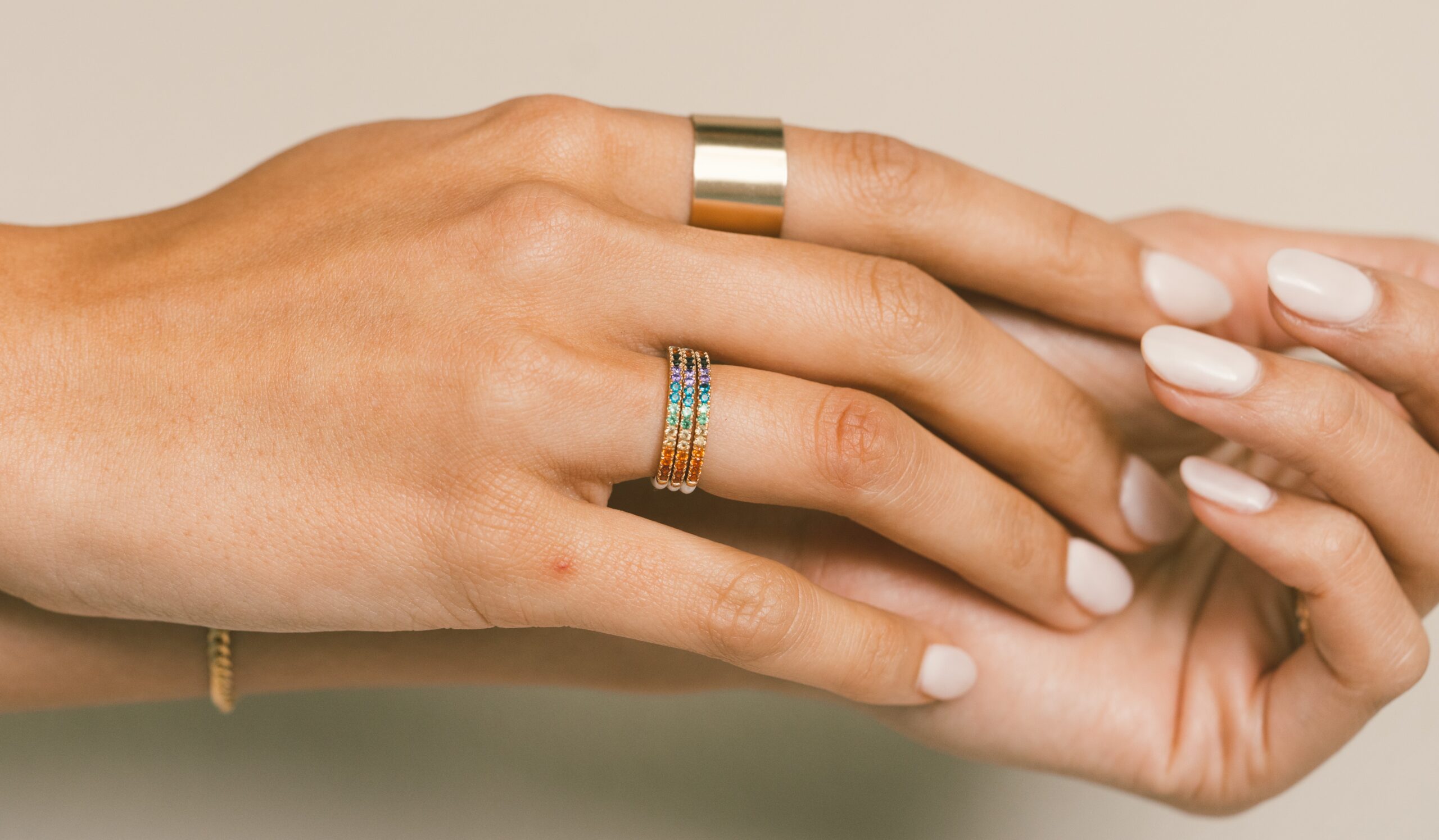 Made by Mary's Pride Collection features a Ring and Hoops with vibrant stones set in Gold Vermeil or Sterling Silver in a sparkling representation of the modern pride flag. For the month of June, 10% of the net proceeds of this collection will be donated to The Trevor Project, an organization providing crisis intervention and suicide prevention services to LGBTQ+ youth.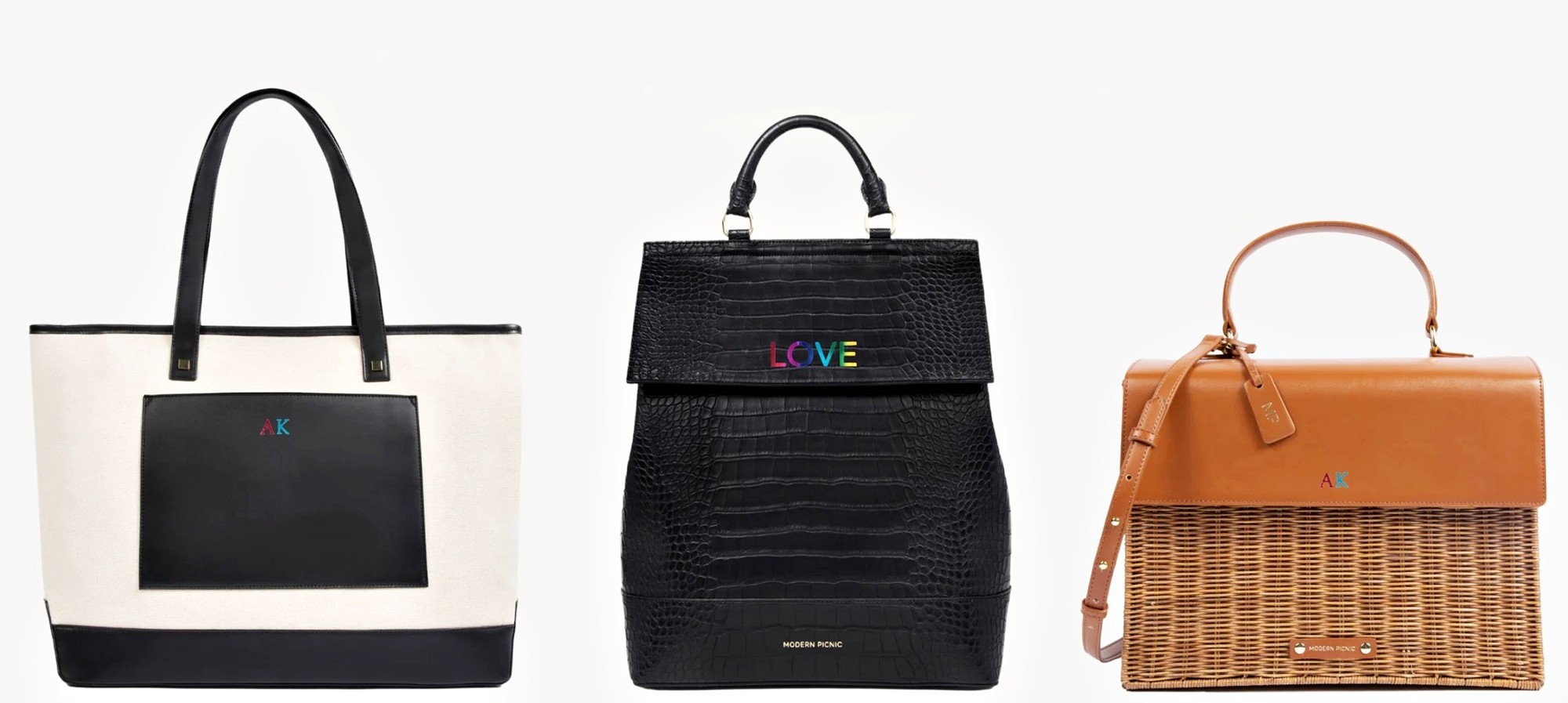 To celebrate Pride Month, Modern Picnic in partnership with Zac Mathias, will be donating 20% of proceeds from the sale of this collection to The Trevor Project. Their Pride Collection features lunchbox bag styles, The Luncher, The Mini Luncher, and The Snacker, all made from vegan leather with insulated interiors.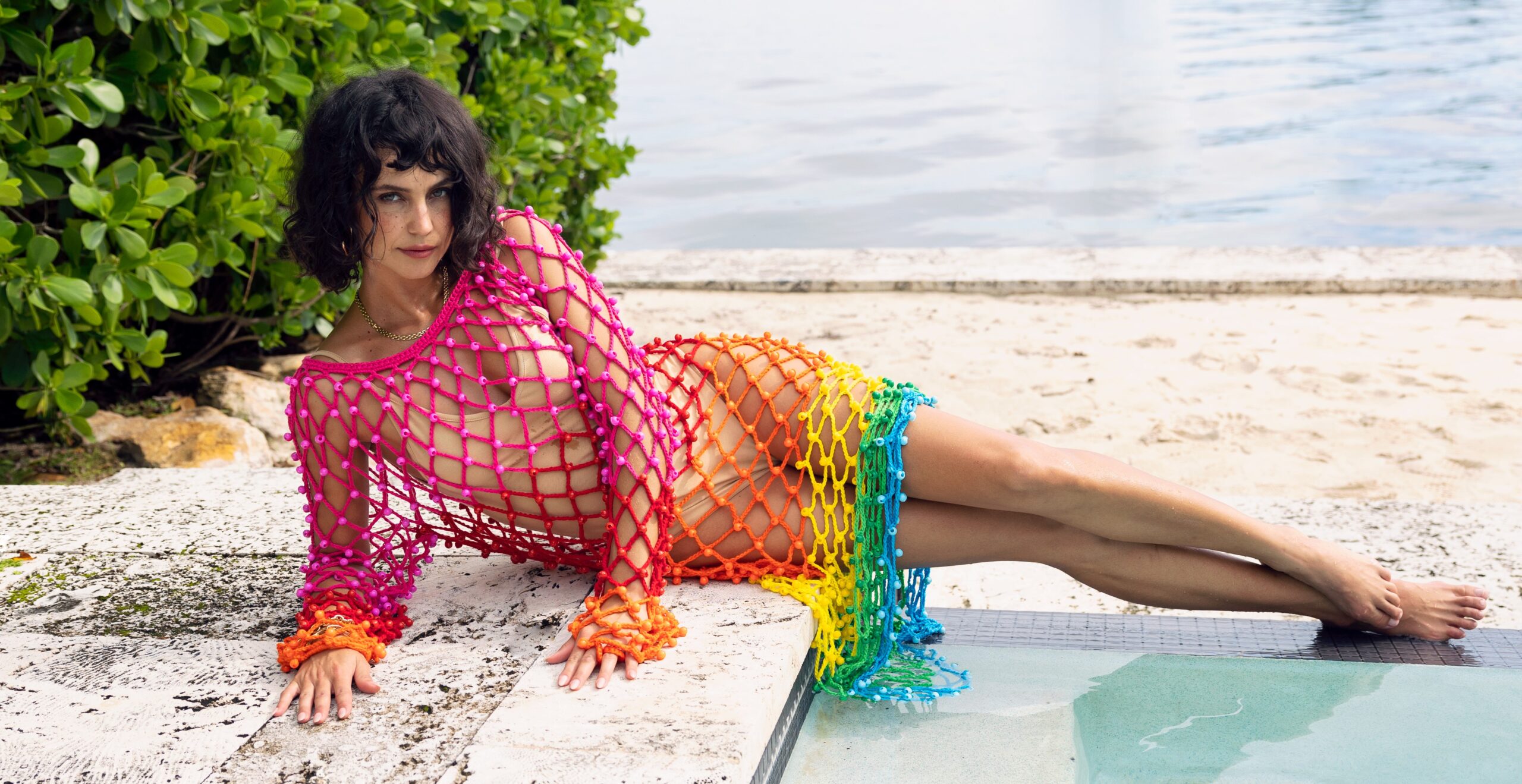 Through the month of June, pītusa shoppers can enjoy 20% off their Rainbow Styles, with 10% of sales donated to Pridelines (with code LOVE20). Pītusa is a female-led brand employing female-operated ateliers in Peru and India with an emphasis on ethical and sustainable production. The Stephanie Gottlieb X pītusa collection features dresses, kaftans, shorts, a shacket, and a bag. You can shop the nine-piece collection at www.pitusa.co.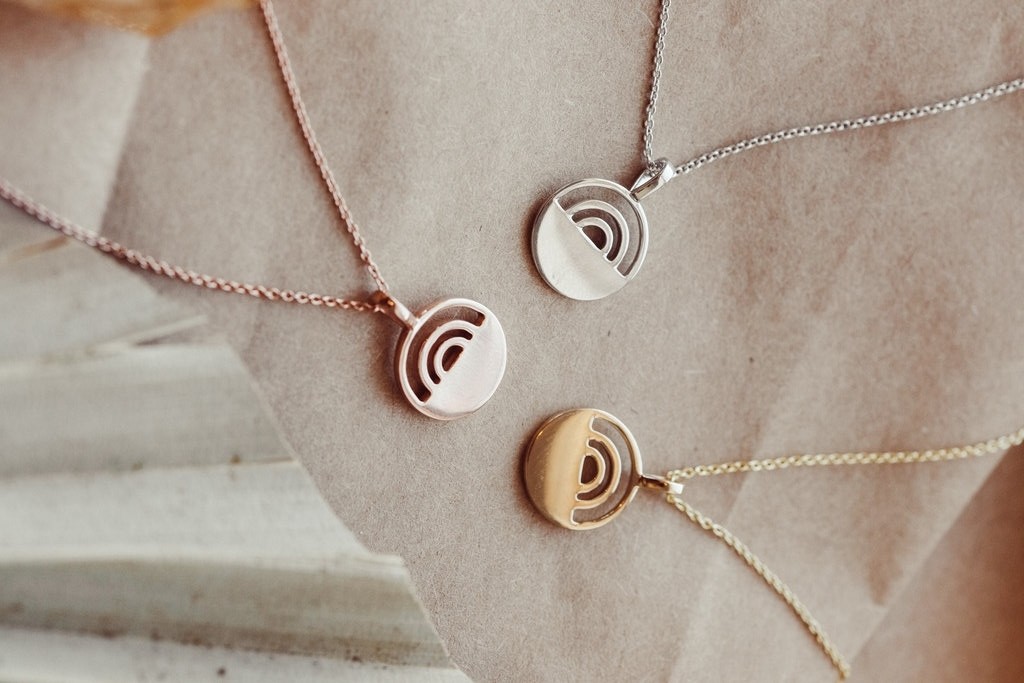 Sarah O. Jewelry will be offering 15% off their Honor Ring and Honor Earrings from June 19-25, which will be donated to the Trevor Project. The Honor Pendant Necklace and Honor Stud Earrings boast a 14k gold necklace with a circle pendant and rainbow cut-out. Both are available in rose, yellow, or white gold.