Quarantine, but make it fashion.
Although that might have been a phrase uttered in ironic social media posts, the reality is that the fashion industry has experienced major disruptions as a result of the COVID-19 pandemic. However, fashion is ever-evolving — and often as a result of social and global change — so it makes sense that some brands are able to roll with the punches and address emerging consumer demands. Let's take a look at some of the ways the fashion industry has been impacted by the novel coronavirus.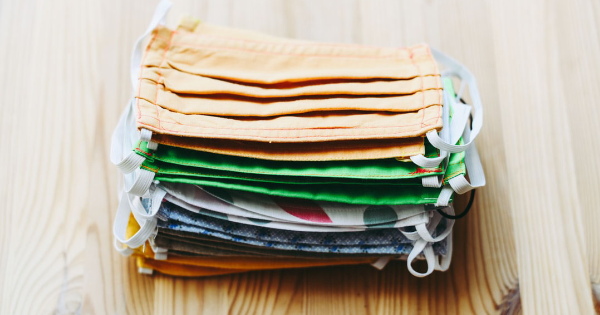 Fashion Industry Outlook
Around 50% of small businesses survive for five years or more — and independent designers and even small-but-well-known brands are having a tough time due to COVID-19. While brands owned by luxury conglomerates are weathering the storm just fine (and some have even seen revenue increases since the onset of the pandemic), even high-end independent brands like Tiffany and Co., Mulberry, and Salvatore Ferragamo have endured massive layoffs and multi-million dollar losses. Not surprisingly, most consumers aren't in a position to drop a ton of cash on a brand name bag or an expensive necklace right now.
It's also important to note that the global supply chain for brands has seen major upsets, especially when it comes to fast fashion. Brands aren't able to deliver low-cost products quickly, as their suppliers have often been cut off due to the virus. As a result, many stores (like Zara) have shut location doors permanently and others (like H and M) have offered massive mid-season sales to make up for the loss in revenue. Even Anna Wintour of Vogue has hinted that the pandemic could spell the end of the road for fast fashion.
Fashionable Face Masks
Still, creativity continues to thrive — and necessity is the mother of invention, as is evidenced by the many designers who have switched gears from couture dresses to face coverings. From Eva Franco and Alice + Olivia to independent Etsy shops, brands have been making — and selling out — face masks for months. Even major corporations like Disney and sports organizations have gotten into the game. Now that the CDC agrees that mask-wearing is essential for all persons over the age of two, consumers are eager to get their hands on reusable fabric masks that can protect them in public spaces. Despite the fact that 93% of kids have seen a doctor within the last year, both children and adults want to do what they can to stop the spread of the coronavirus. That means there's a major market for face coverings. If you want to take extra precaution, then N95 masks are the way to go. But otherwise, a fabric mask will do fine. And while no one is making a substantial income from these masks (as the unwritten rule is to cover only the cost of materials and minimal labor), it's a way for brands to stay in the public eye, keep employees busy, and provide a much-needed product to the masses.
Work-From-Home Style
In-person fashion shows, like so many events, have gone digital. The combination of travel restrictions and social distancing requirements makes strutting down the catwalk or sitting in the front row next to impossible. And while some people are looking for a bit of escapism, many others just want to be comfortable.
Around 60% of millennials say that improved technology will make the need for face-to-face conversations obsolete — and we've seen that put to the test throughout the pandemic. Technology like unified communications has allowed businesses to continue to communicate and grow even through these challenging times so you can Read More about that here. Although it may have been surprising to some, the fact is that business meetings and social get-togethers can take place to great effect via video chat.
As a result, much of the workforce is being productive from their living rooms. While they might be inclined to wear a nice shirt or blouse on top, many of these employees are wearing sweatpants or loungewear on the bottom. And those who have been laid off and have nowhere to go are also opting for ultimate comfort. Sales of pajamas increased by 143% in April, while purchases of pants, bras, and jackets dropped by percentage points in the double digits. And although Crocs saw some major sales thanks to the pandemic and many athletic footwear companies have seen some successes, overall shoe sales were down in Q1 of 2020.
That said, these trends might reverse as states start to reopen. When China finally reopened, one Hermes store had its biggest sales day in history because consumers were so eager to get back to other shopping habits. Still, some are saying that transitioning from comfy clothes to restrictive workwear might not be easy, particularly because weight gain has proven common during the quarantine. Online secondhand clothing sales, especially those on platforms like Poshmark and Mercari, have been fruitful throughout the pandemic — but once retailers and thrift stores start to reopen, it's possible that those sales might start to dip.
But what might happen over the next couple of months is still a bit of an unknown, especially as confirmed COVID-19 cases continue to rise in areas that have already reopened. We might well have to brace for a second wave, which could cause us to revert to our pandemic habits — but brands might be better prepared for that possibility now that they can more accurately predict consumer behavior.