With the humidity and heat index at an all-time high, our face has often felt like there's an additional heated layer to it but we're not talking about face masks. In addition to battling maskne once again, our poor pores have struggled against this layer of radiating heat, dust, and debris, and other environmental factors. Thanks to Biossance, we now have an effective weapon against this latest assault on our skin, the  Biossance Squalane + Amino Aloe Gentle Cleanser.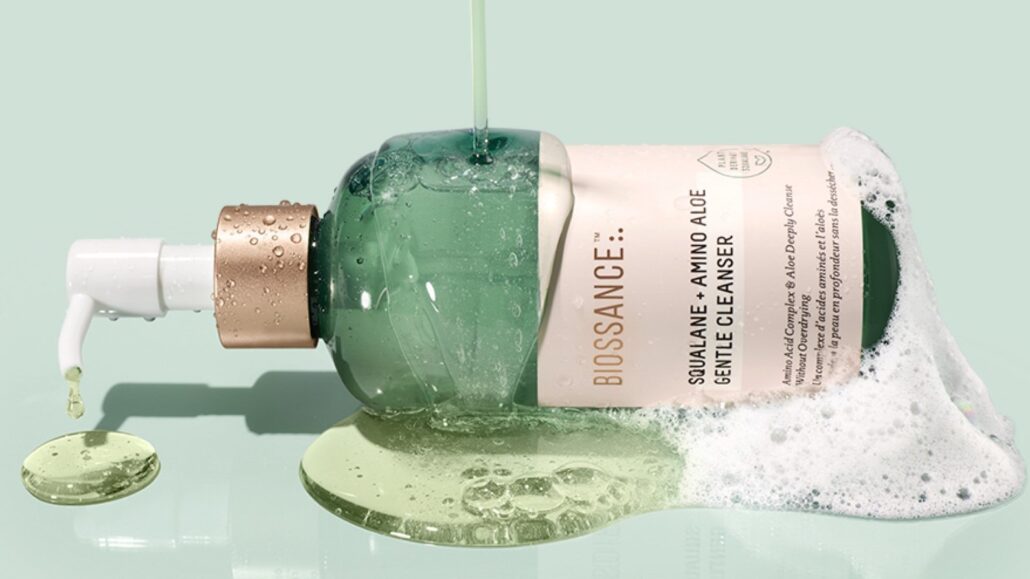 We've enjoyed Biossance's skincare products since we were first introduced to the pioneering sustainable beauty brand. We knew before even using the cleanser, we'd be huge fans of it. Formulated with protein-rich amino acids, this breakthrough power wash gets to the bottom of dirt, makeup, and pollution to deeply cleanse skin without drying. We hope you're ready to experience a satisfying cleanse that lets your skin breathe free; this gentle foaming gel that envelops skin in an antioxidant-rich, non-stripping lather. Plus, It smells DIVINE.
We usually have to double cleanse or sometimes triple cleanse to make sure all our makeup is removed. It's waterproof makeup so our facial cleansers have to pull double duty. With the Biossance Squalane + Amino Aloe Gentle Cleanser, our face really feels and is clean. We no longer leave makeup residue on our face towels; plus, our skin is left feeling supple and not dry at all.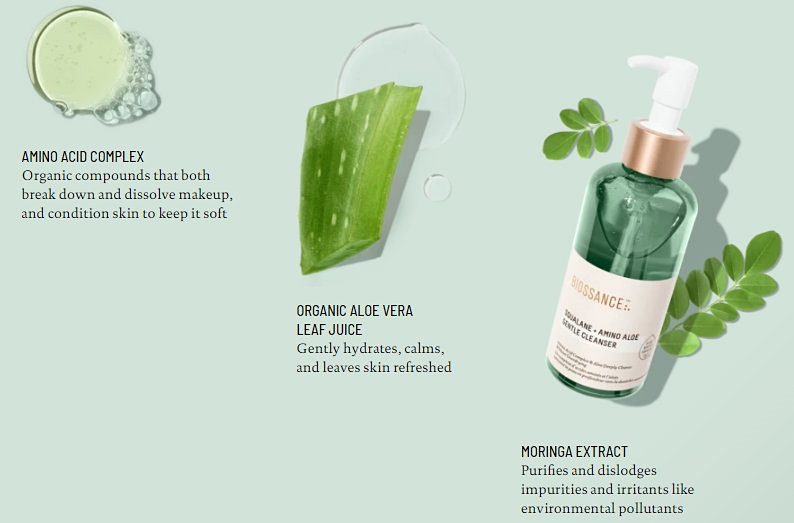 Key ingredients in the Squalane + Amino Aloe Gentle Cleanser include:
Amino Acid Complex: it helps breaks down impurities to help eliminate pore-clogging dirt, debris, and makeup
Aloe Vera Leaf Juice: a mega-hydrator that calms, soothes, and quenches for healthy, glowing skin
Moringa Extract: helps remove the remnants of pore-clogging environmental pollution
Sugarcane-Derived Squalane: it leaves skin soft, supple, and hydrated after every cleanse.
The Biossance Squalane + Amino Aloe Gentle Cleanser, $26.00, became available on August 5th, exclusively on the Sephora app, and August 6th on www.biossance.com and www.sephora.com.