If you're like us, you're probably still trying to get rid of some leftover pandemic pounds but you don't want to give up delicious cocktails to do so. Thankfully, with the launch of Buena Fé, the world's first organic tequila quenchers, you can feel a little less guilty about enjoying a libation or two. Inspired by the Spanish expression "in good faith," Buena Fé is the world's first 100% USDA-certified organic tequila ready-to-drink quencher. A better and cleaner alternative to a thirst-quenching cocktail.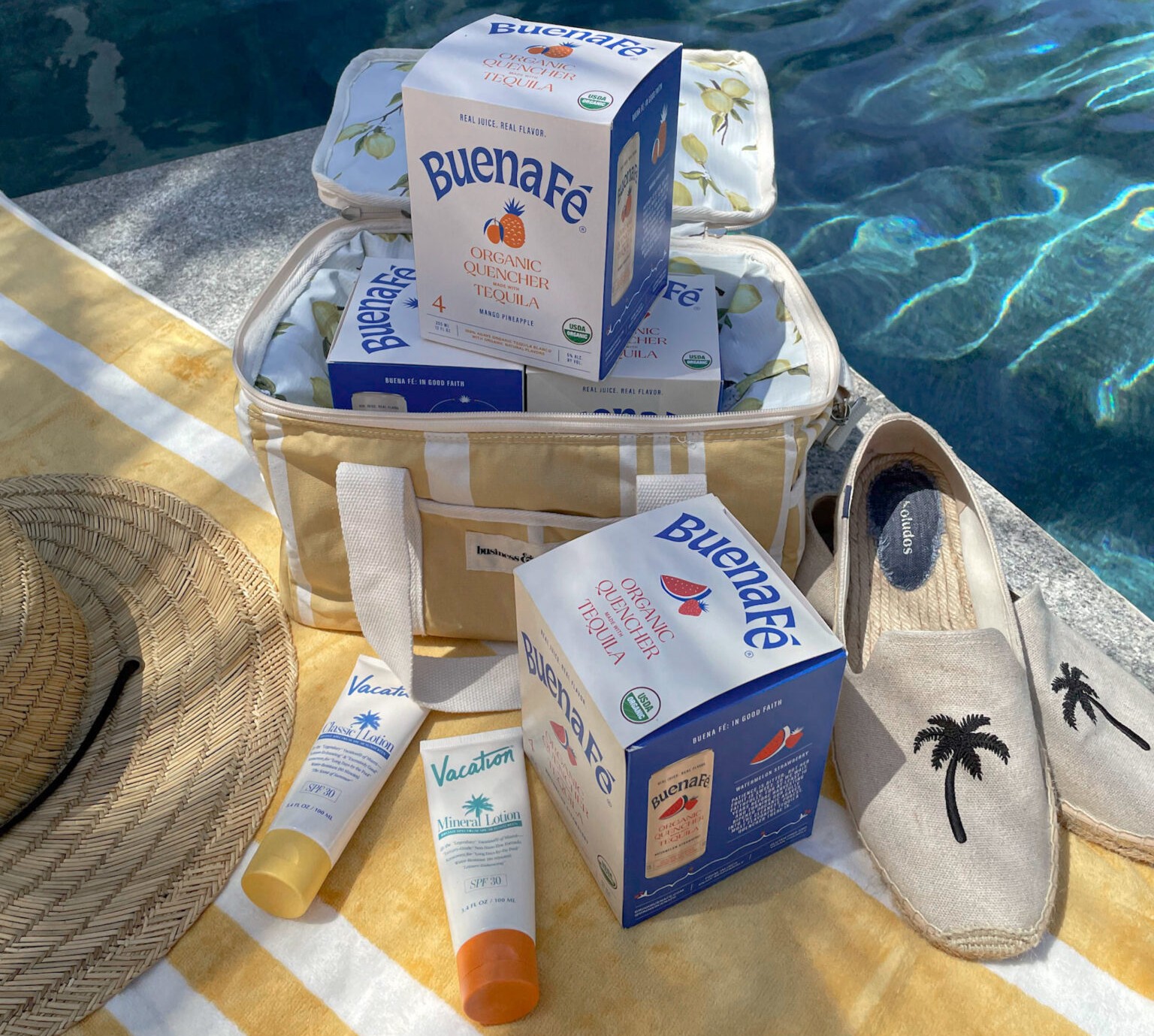 Each batch is handcrafted with the utmost attention to quality, precision, and consistency. Buena Fé organic tequila quenchers are made with 100% Agave Tequila, which means no hangovers. These refreshing canned cocktails are made using triple distilled, 100% agave organic tequila Blanco. This crisp tequila is made from 10-year-old organic agaves is harvested at their peak for maximum flavor.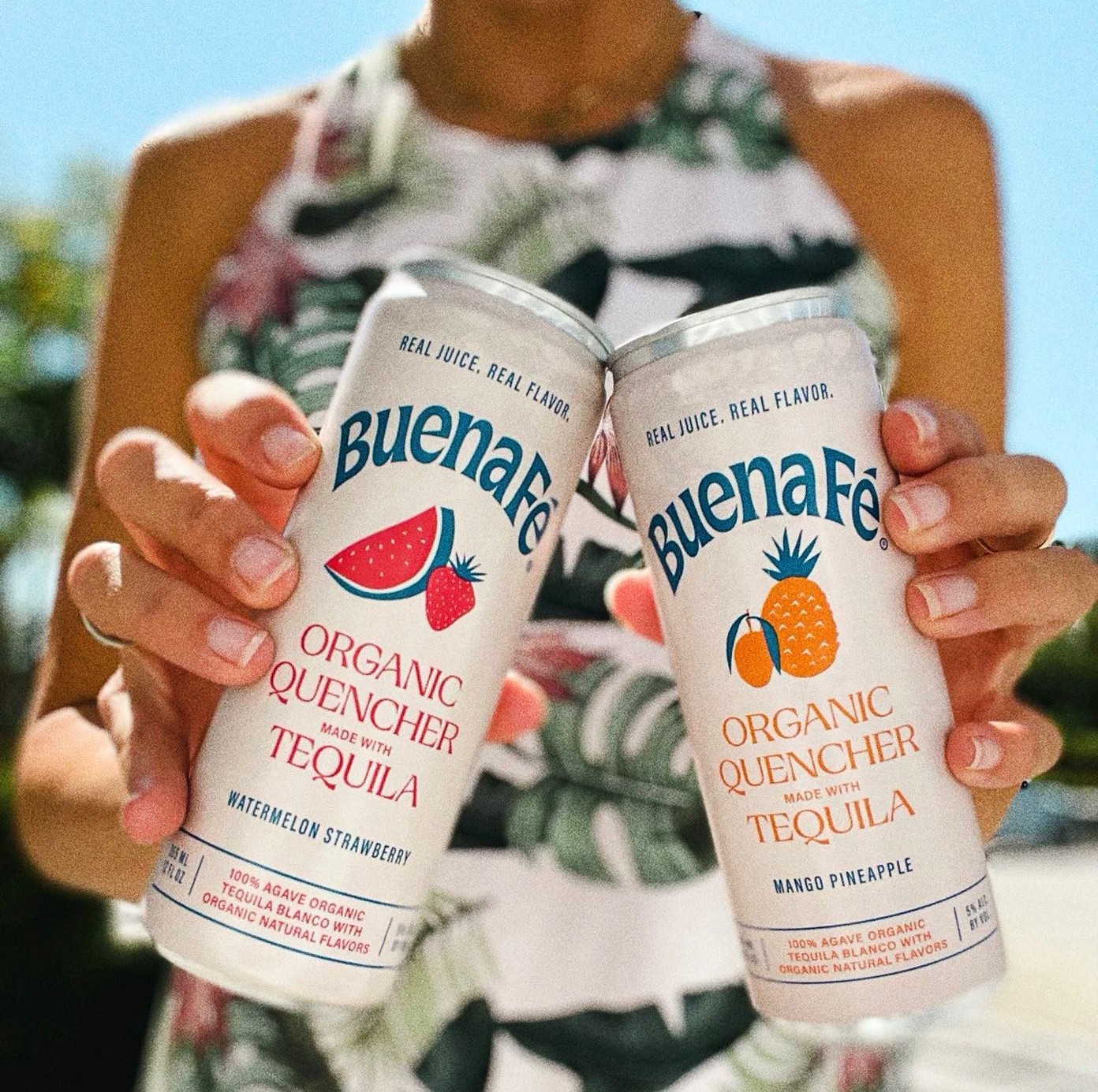 They are combined with organic juice and a touch of organic agave which gives Buena Fé a clean and fresh taste as if it was just blended at the beach bar. They are also made with no artificial flavors or preservatives and contain 5% ABV.
Let's get more about the two flavors of the world's first organic tequila quenchers: Mango Pineapple and Watermelon Strawberry. With these delicious canned drink offerings, you can expect no less than a refreshing crisp beverage with a clean finish.
MANGO PINEAPPLE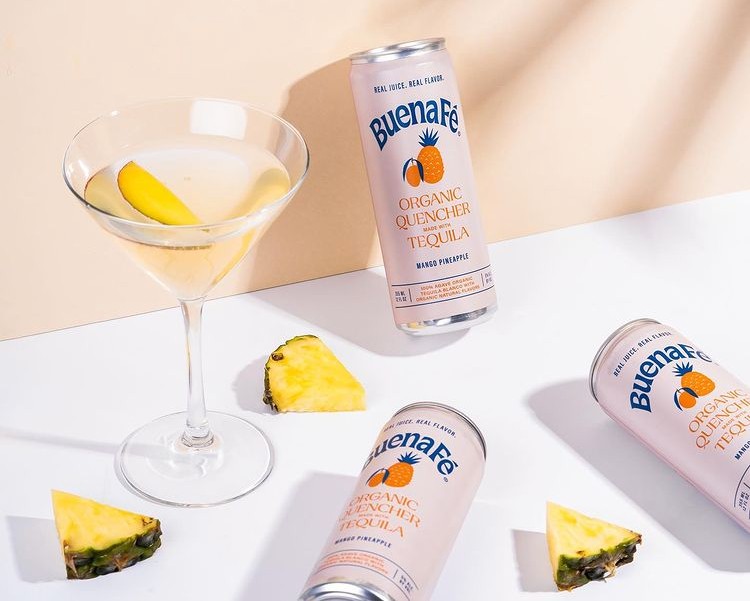 Mango and pineapple are two fruits that embody the tropical experience. Buena Fé mixed these flavors with their organic agave and triple distilled 100% agave tequila for new levels of refreshment. With no artificial colors, sweeteners, no preservatives, and only 140 calories, you won't find a more distinctively delicious flavor combination.
WATERMELON STRAWBERRY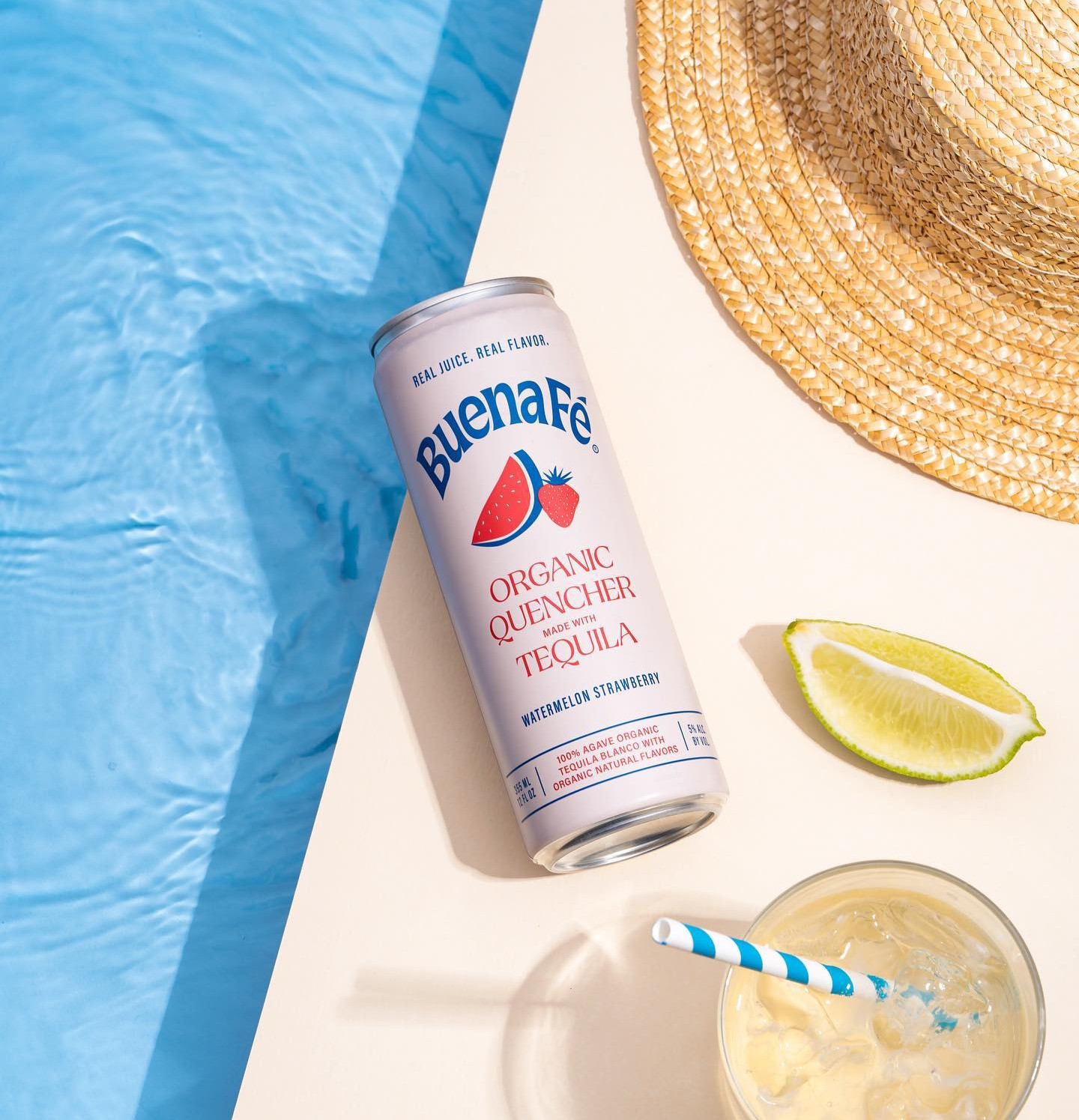 There's nothing more refreshing than the great taste of fresh watermelon. Add sweet strawberry notes and 100% agave tequila and this quencher will take you on a taste journey that brings to mind summertime sunshine and sandy beaches. At only 136 calories, the Watermelon Strawberry tequila quencher is summer vacation in a can without the guilt of overindulging.
Launched in New Jersey in May, by Bushby and Patty Baer, Buena Fé organic tequila quenchers are available for $13.99 for a 4-pack. For more information, head over to www.drinkbuenafe.com.