New York is known as much for its art as it is for fashion, diversity, and food. So when we got the opportunity to attend the opening event for Brooklyn's newest artist immersion experience The Frida Kahlo Immersive Exhibit, we jumped at it! The chance to immerse yourself in works by one of the world's more iconic artists is a must. Thankfully, you don't have to only live in NYC to enjoy it. This exhibit is also available in San Diego, Portland, Miami, Phoenix, Montreal, Albuquerque,  Puerto Rico, and Salvador, Brazil.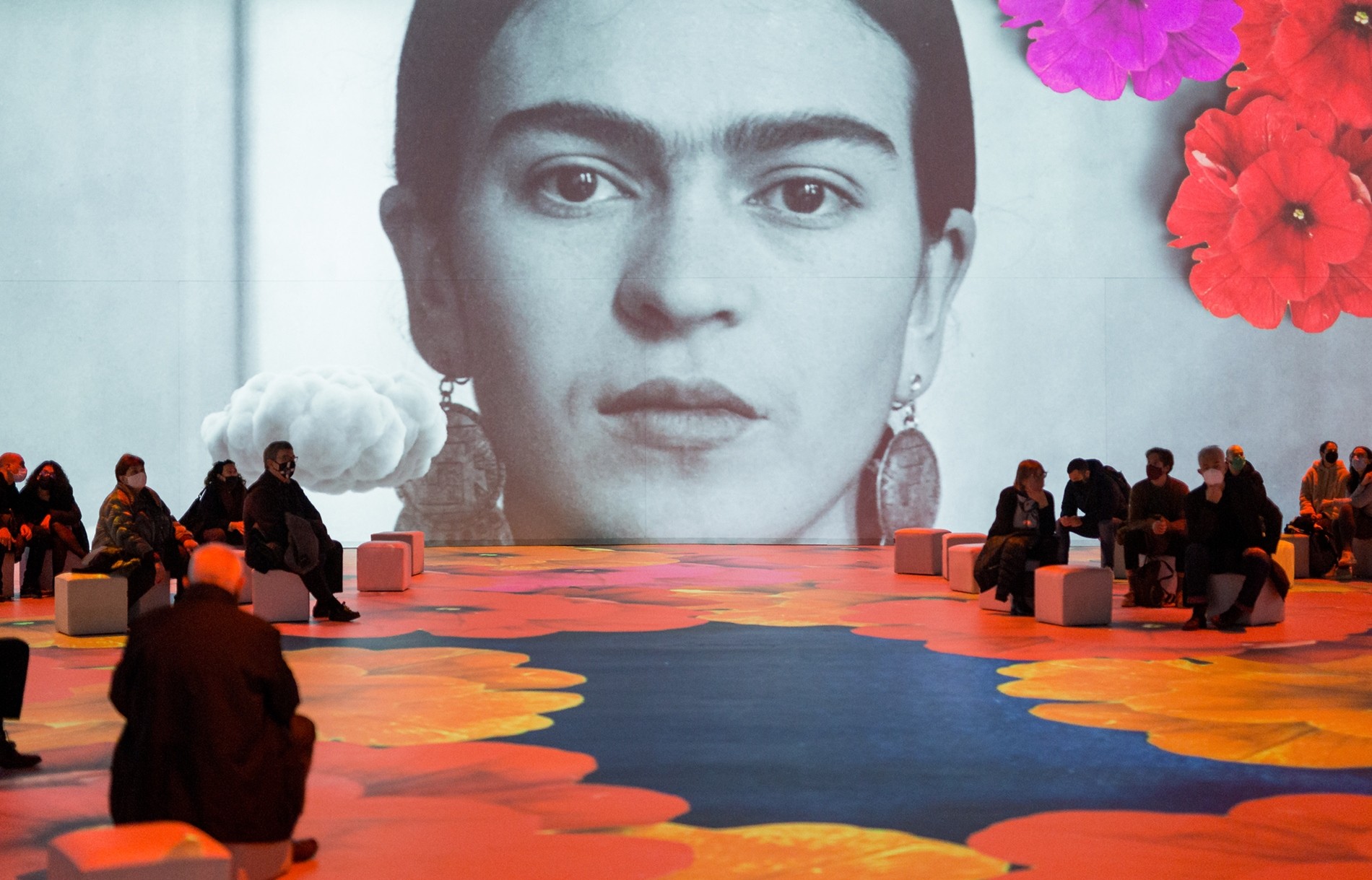 The immersive exhibit, titled Life of an Icon, is an immersive biography that proposes a journey through the life of one of the most influential artists of all time, Frida Kahlo. The immersive biography of Frida Kahlo is presented without reproductions of paintings by artists with the intention of taking a further step in the new immersive languages. The innovative proposal explores the artist's biography through collections of historical photographs, original films, digital environments, artistic Installations, collector's items, and newly created music that reproduce the most relevant moments of her life, inviting visitors to discover the incredible story that built the myth.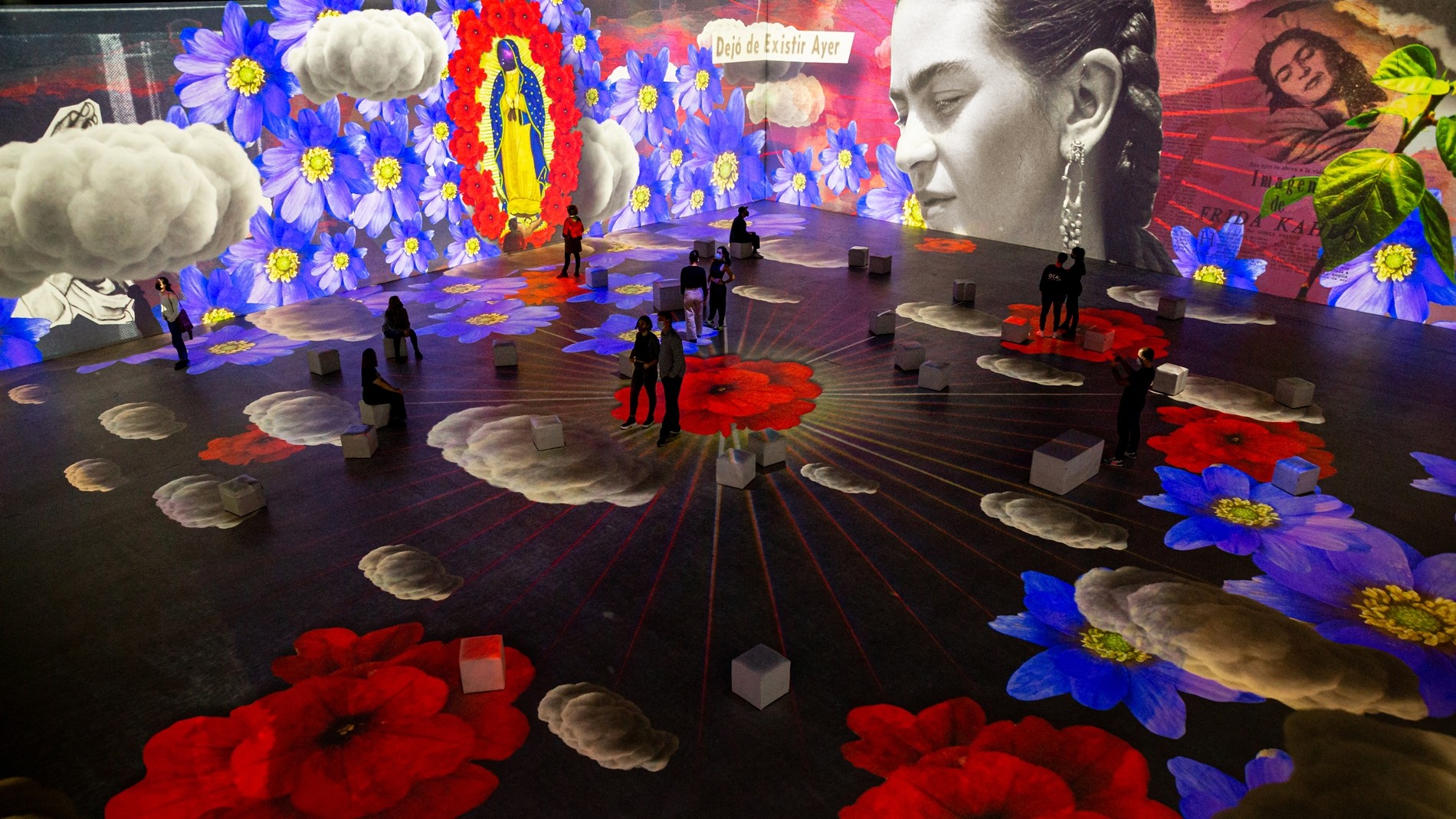 Upon entry into the walk-through exhibition, we were greeted with delicious cocktails, a candle-lit altar, and music from a wonderful Mariachi band before learning all about her childhood, her young adult years, and her unfortunate car accident in written word and photos.
The Frida Kahlo Immersive Exhibit officially opened to the public on October 27th and provides guests with an in-depth look at the influential artist's life and work through virtual reality experiences, 7 different interactive rooms, and more. Check out our Instagram posts HERE and HERE for some of the wonderful interactive fun we had.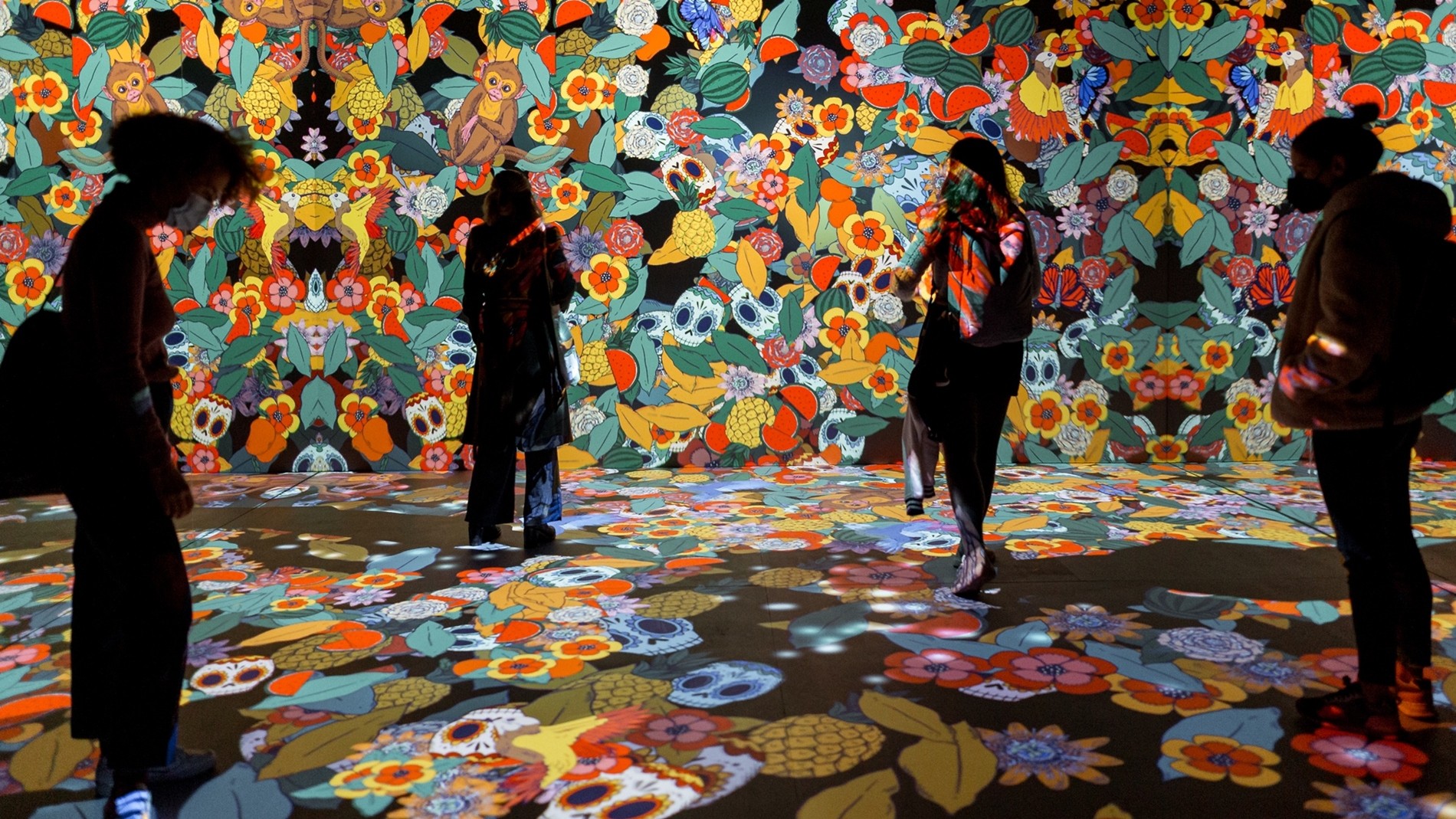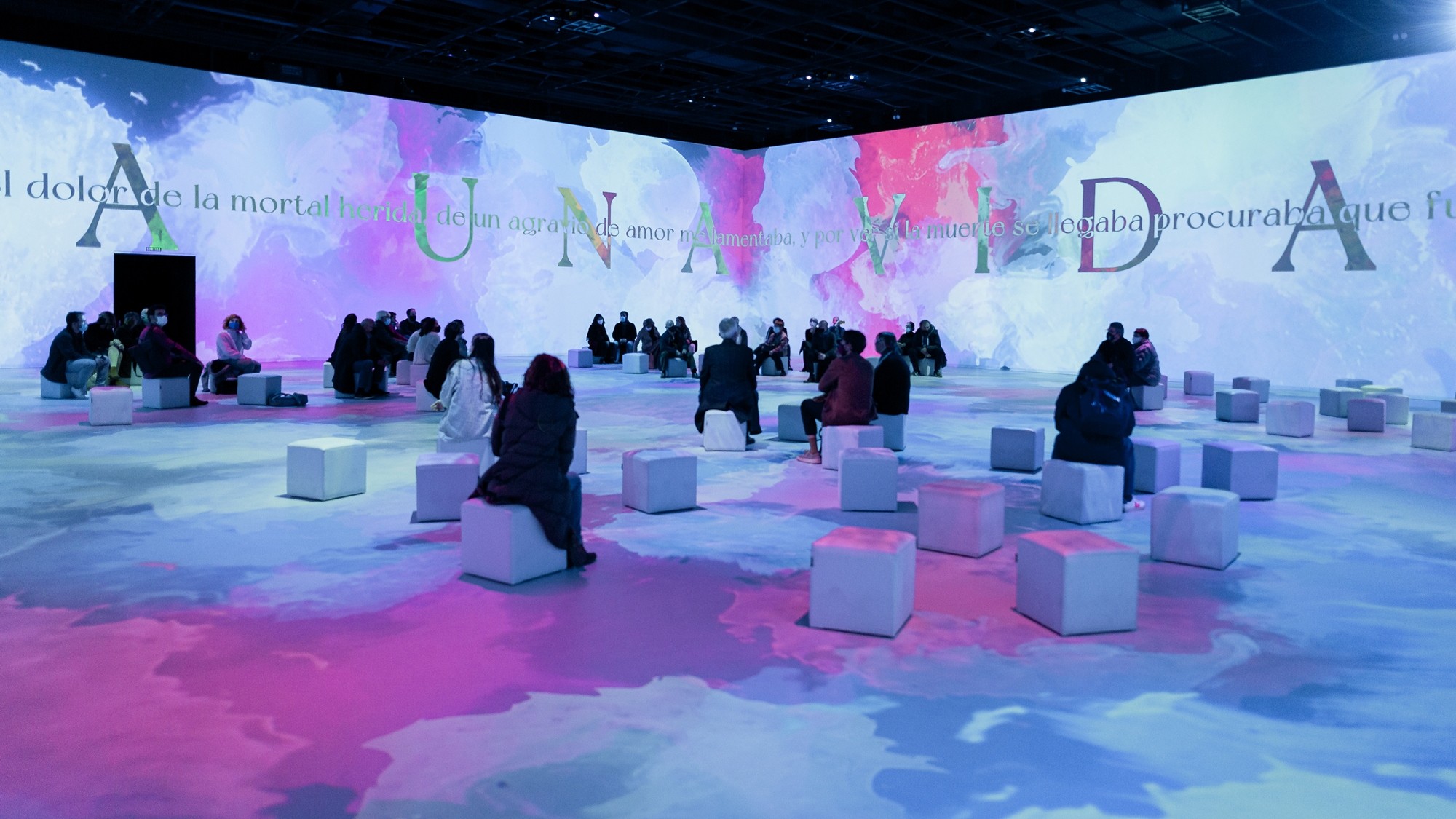 What better way than an immersive and interactive exhibit to celebrate an artist who shared her work through self-expression, turning her own life into art! With the 360-degree experience, you can truly step into the world of Frida Kahlo.
The Frida Kahlo Immersive Exhibit is open to the public Wednesday – Friday, from 12 PM – 7 PM, and Saturday – Sunday, from 10 AM – 8 PM, at 259 Water Street in Dumbo, Brooklyn. Tickets range from $33.99 – $39.99, depending on the day. To purchase, head over to www.tixr.com/groups/fridakahlonyc.