Birthday month means celebrating, so we want to celebrate our birthday properly. The most important ingredient in toasting any celebration is a bottle of something delicious and sparkling. Hence our current obsession with Brilla! Prosecco DOC ($19.00). This lively sparkling wine is produced in northern Italy near the city of Venice.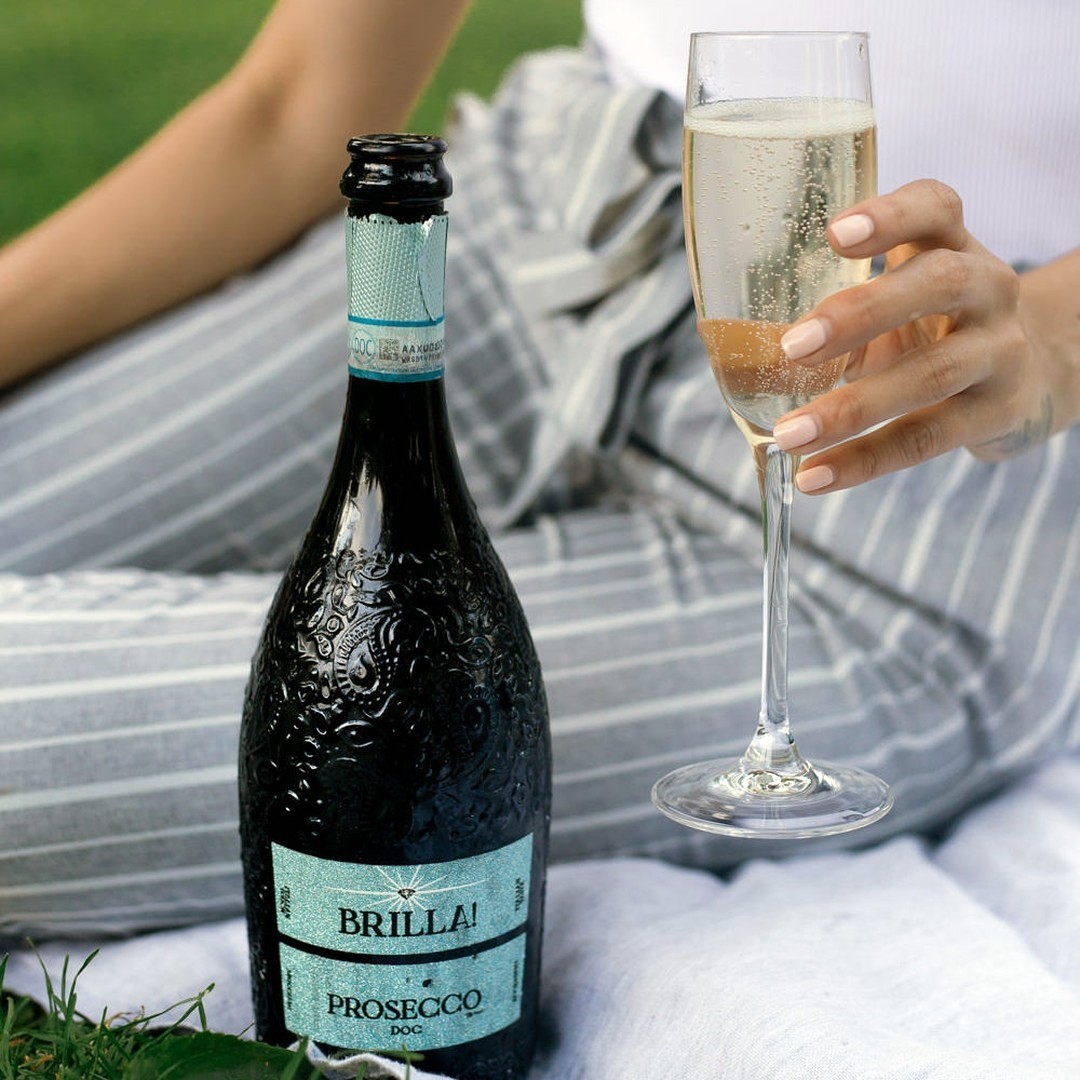 What better way to capture the idea of celebration than with an exuberant, fresh, and cheeky sparkling wine, housed in a glittering, sparkling, and ornately decorated bottle? Brilla! is an ikon of Italian Dolce Vita. Each Prosecco bubble represents a unique moment that makes your life more precious. Every time you open a bottle of Brilla! Prosecco DOC, the magic of Italy pops out.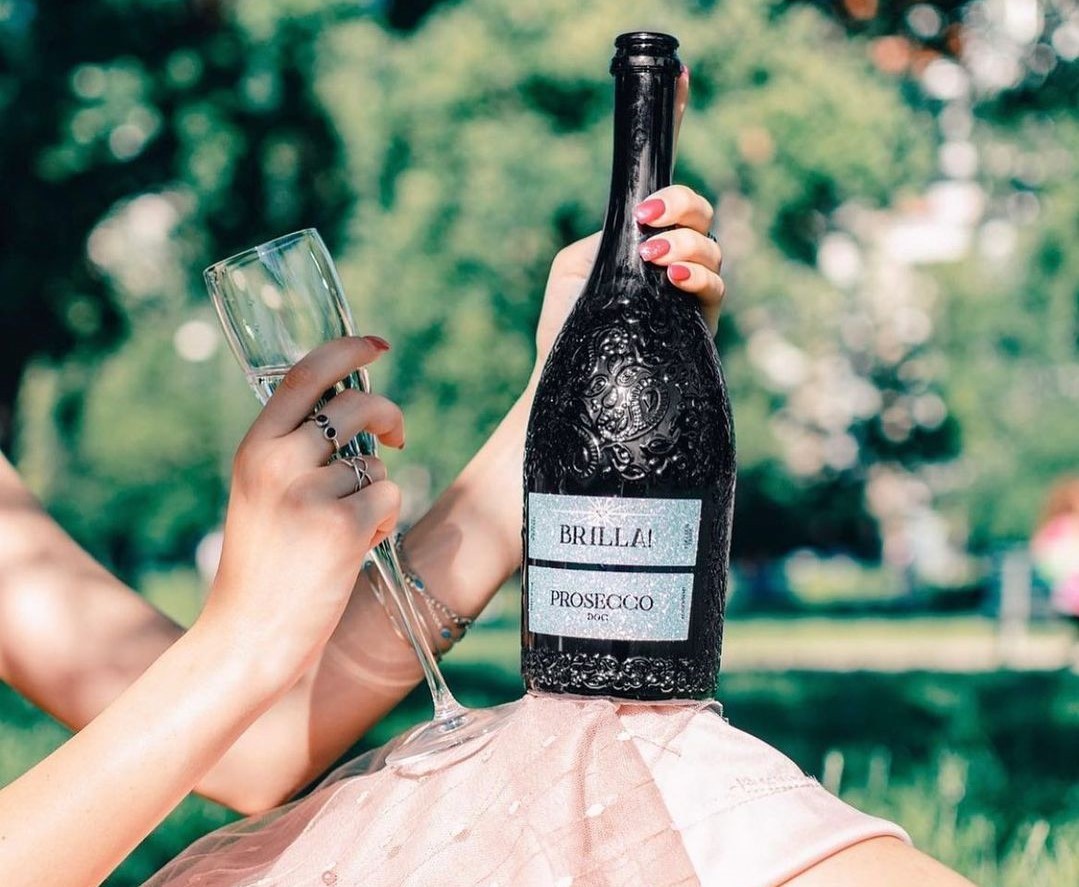 Brilla! Prosecco DOC boasts a typical crisp and delicate perlage and has a pale light yellow color. It features a delicate and complex bouquet that's intense and mineral with fruity notes reminiscent of peach and green apple with second notes of acacia and lilac. It's fresh and light on the palate, with a balanced acidity and body and a harmonic with a long persistent finish. Made from Glera grapes, this sparkling wine is not only delicious, but it also flows like liquid gems.
You will love Brilla! Prosecco DOC as an aperitif. It is a perfect companion to hors-d'oeuvres and delicate first courses.  It is also wonderful with sushi, fish, and shellfish.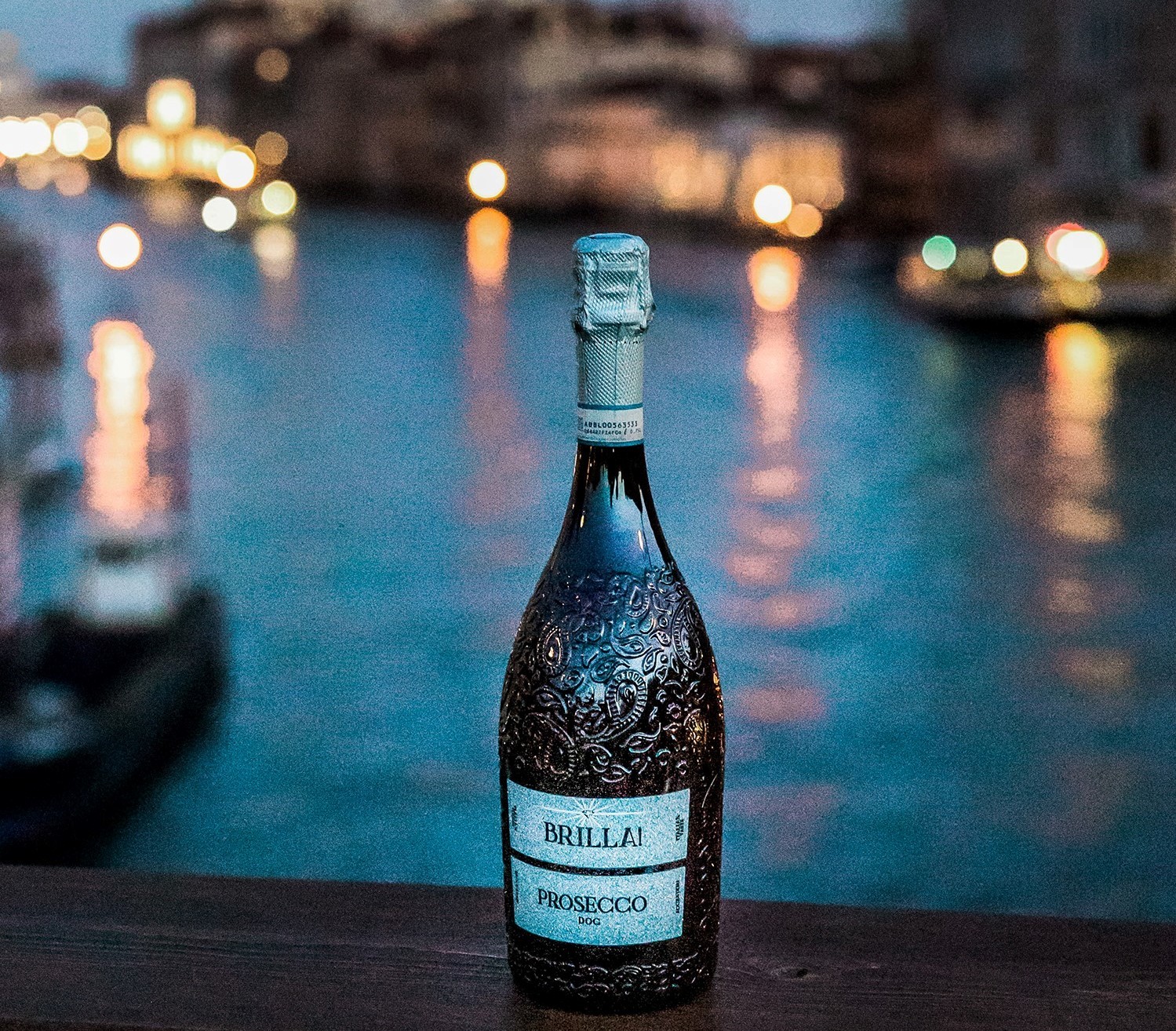 The Brilla! bottle is the result of a design project that goes beyond a simple bottle of Prosecco. A design that highlights experimentation, creativity, and unconventional forms. The bottle itself boasts an embellished texture that is reminiscent of diamonds with a special emphasis on pear-shaped diamonds, synonymous with purity and high-end jewelry. Once used to adorn the crowns worn by noblesse, today they are forged into a bottle of Prosecco. Lastly, a glittered label, printed on groundbreaking glitter paper, completes the effervescent sparkling packaging on the Brilla! Prosecco DOC bottle.
Whether you looking to add some sparkles to your birthday, holiday, or New Year's celebrations, a bottle of Brilla! Prosecco DOC should be at the top of your list. To get your hands on a bottle, visit www.amazon.com.