Over the several years of attending events and doing restaurant reviews, it should come as no surprise that we have had our share of burgers. Although we've enjoyed many types of burgers, from 24-kt Gold Leaf-topped burgers to burgers that highlight flavors from around the world, today's burger review tops those. Anyone who worships at the altar of a great steak has heard the terms Wagyu Beef and Kobe Beef. And while we have certainly partaken in a delicious Wagyu Steak, thanks to Kings of Kobe and the grand opening of their newest location in Jersey City, we got to indulge in Wagyu Beef burgers, specifically Kobe Beef burgers.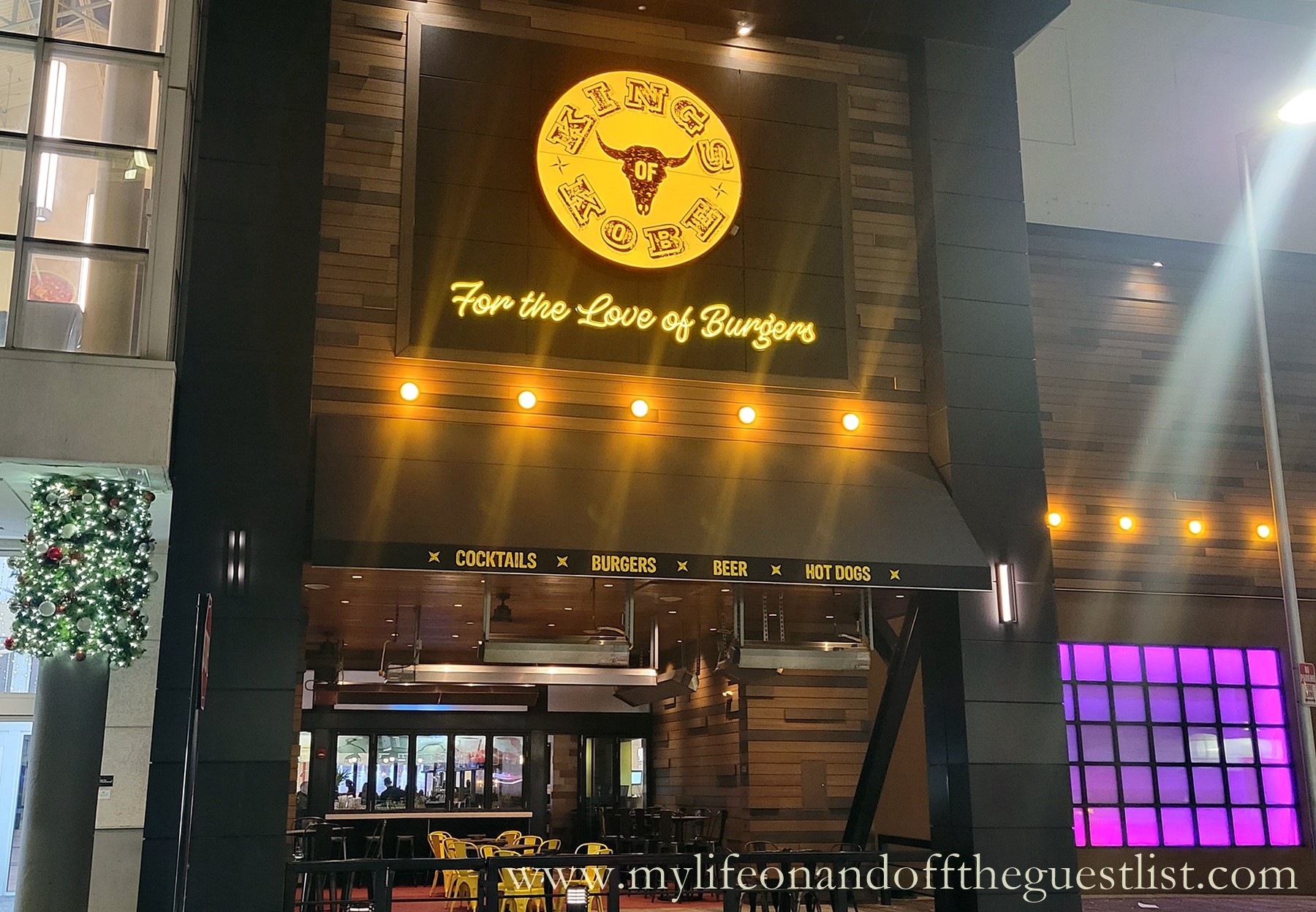 Kings of Kobe's Jersey City location is the first in the area to have a menu centered on American Wagyu. Combining the classic enjoyment of a typical burger joint with a polished, high-energy ambiance, Kings of Kobe offers one-of-a-kind burgers like no other. What makes these exceptional burgers so extra special is the toppings. At Kings of Kobe, you won't be limited to just the classic lettuce and tomato, because Founder Etai Cinader knows no limits when experimenting with America's treasured comfort foods. The towering burger creations boast a frenzy of toppings that are unadulterated, and delicious fun.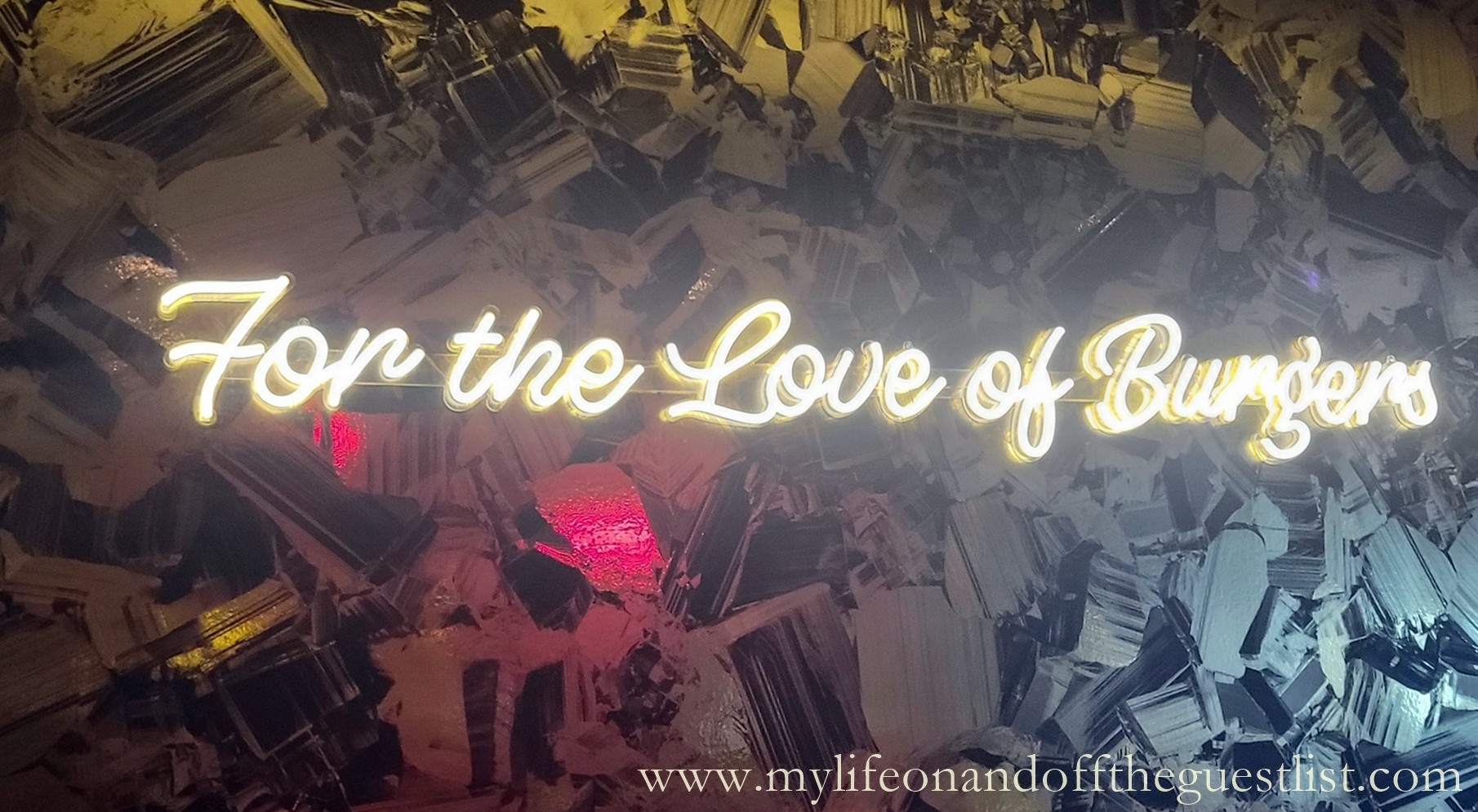 COCKTAILS
Our introduction to this culinary journey began with one of their delicious cocktails. The Kings of Kobe drinks menu carries the restaurant's ethos with options including velvety milkshakes and boozy libations like the Crime of Passion, whose name and ingredients immediately grabbed our attention.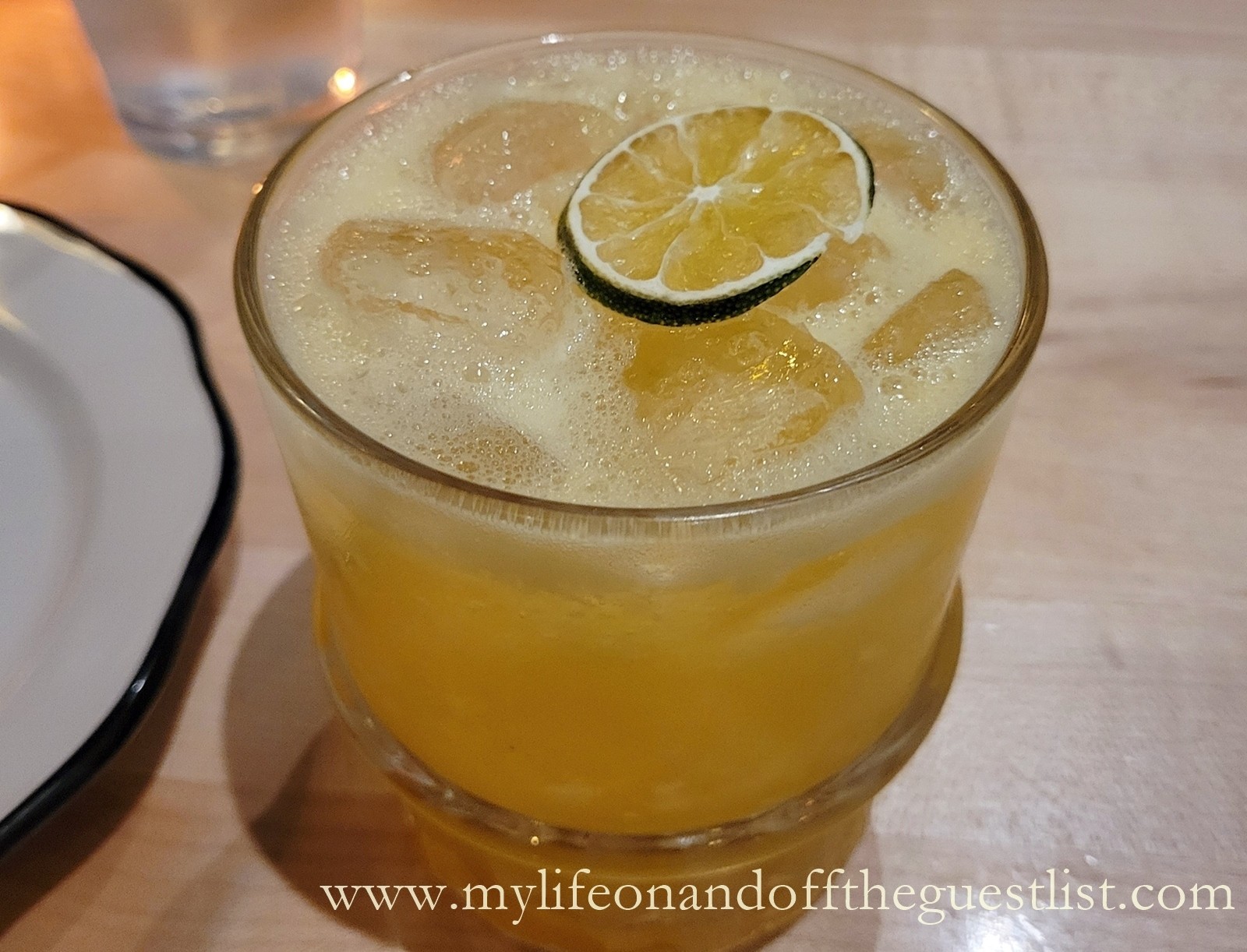 This bewitching cocktail is made with Irish whiskey, passion fruit, orange, and crushed pepper and leaves a lasting impression in a delicious way.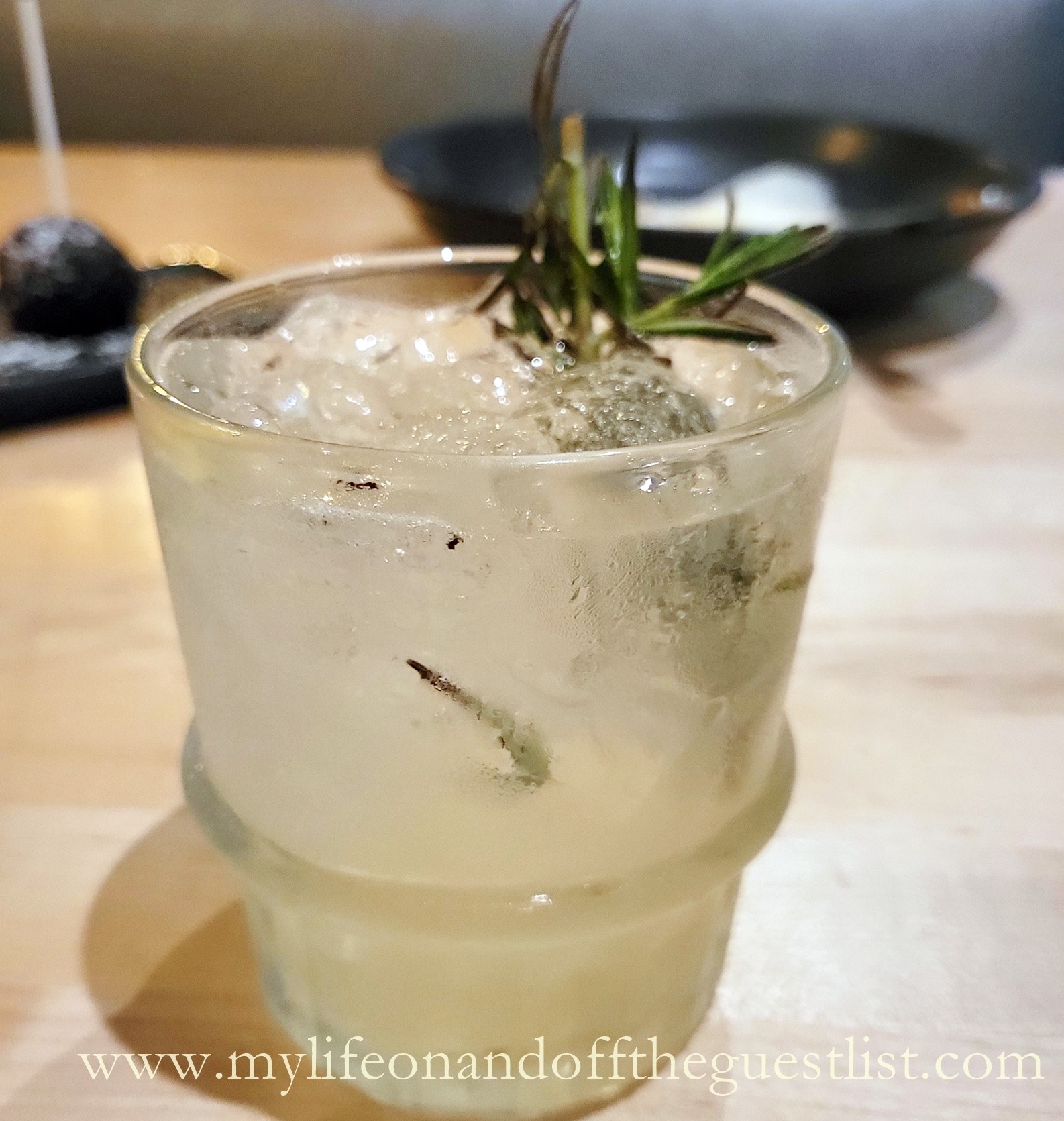 Gin lovers will love The Saints. It may look simple but this will awaken and refresh your palate with its combination of gin, muddled rosemary, st. george spiced pear, citrus, topped with an st. germain mist.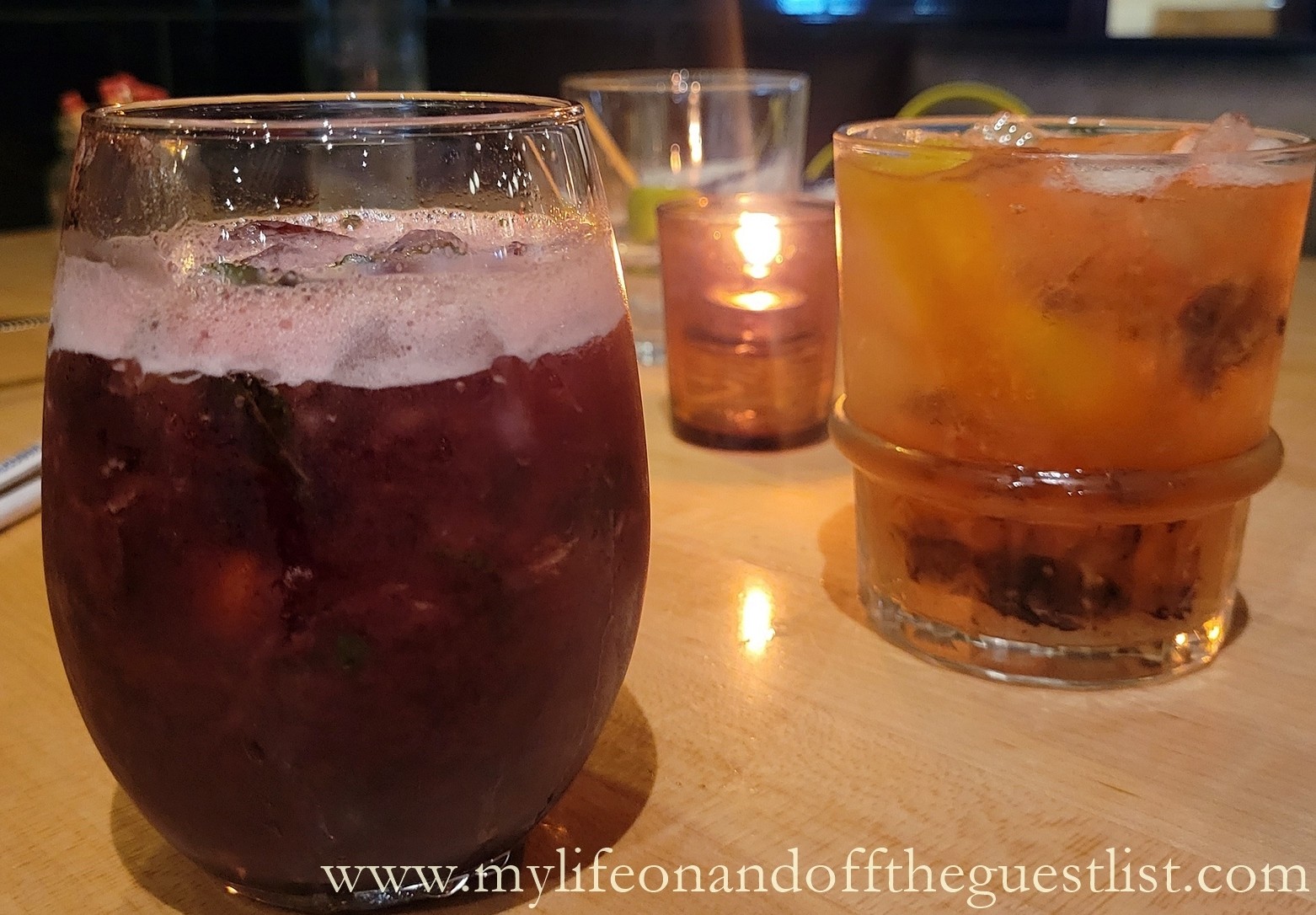 We also highly recommend the Red Basilica and Imperial Old Fashioned cocktails. After hearty meals, we usually reach for a brandy, so enjoying the Red Basilica as a digestif was a no-brainer. An excellent choice for the season and with flavors that perfectly complimented our Kobe beef burgers. We highly recommend reaching for this cocktail. It boasts brandy, red wine, muddled basil and orange wedge, triple sec, and blackberry puree.
We see the fall and winter seasons as the season of Bourbon and more muddled goodness, the classic Imperial Old Fashioned was an easy choice. Four ingredients including maker's mark bourbon, muddled blueberries, brown sugar, and orange bitters make this a cocktail to order again and again.
STARTERS
To fully enjoy our Kobe beef burgers, we selected appetizers with flavors that weren't too similar to what our main courses would be. For that reason, we selected the Fried Calamari, Cast Iron Mac & Cheese, and Bonefire Nachos.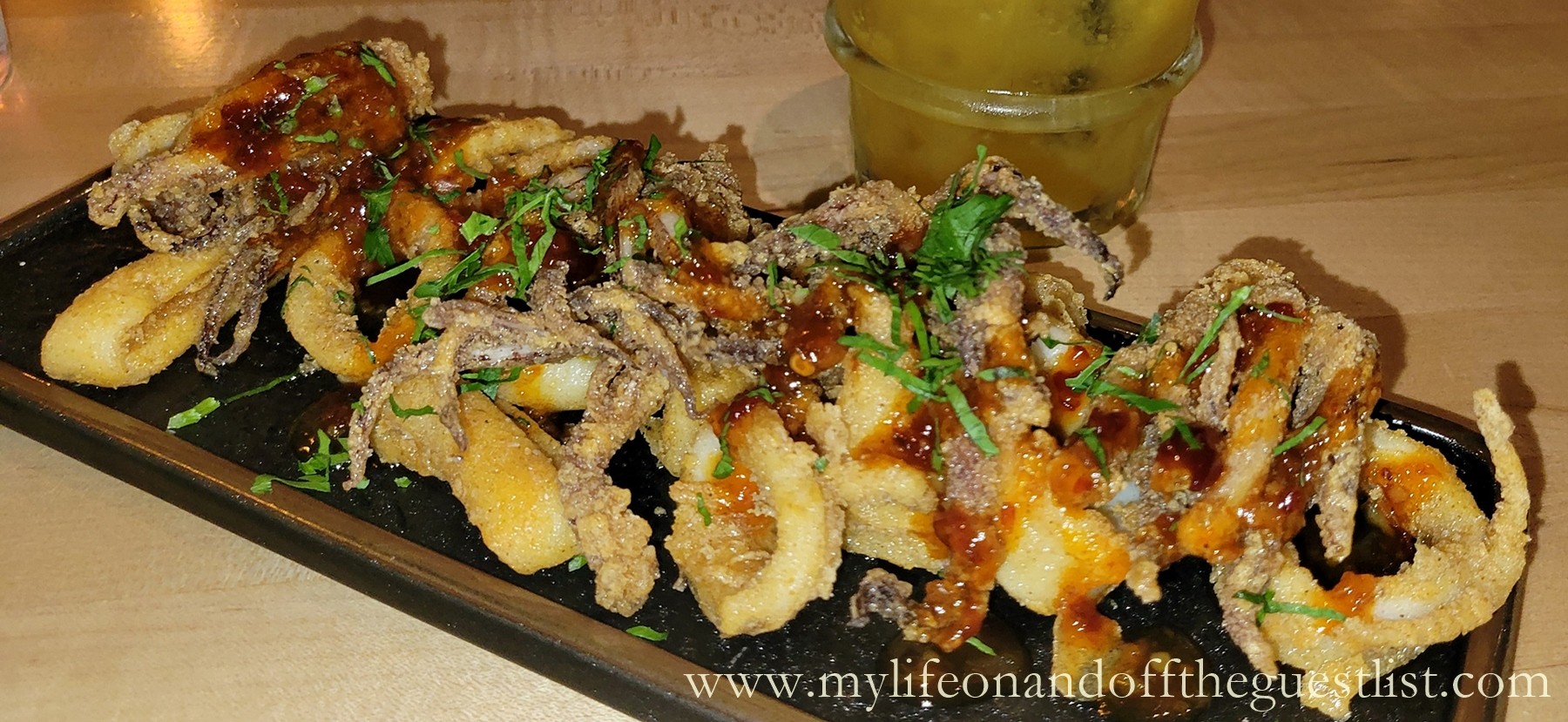 Get ready for superbly fried (non-oily with the right amount of crispiness) calamari topped with a wonderfully sweet and spicy citrus sauce. It will make you instantly forget ever ordering marinara sauce with calamari again.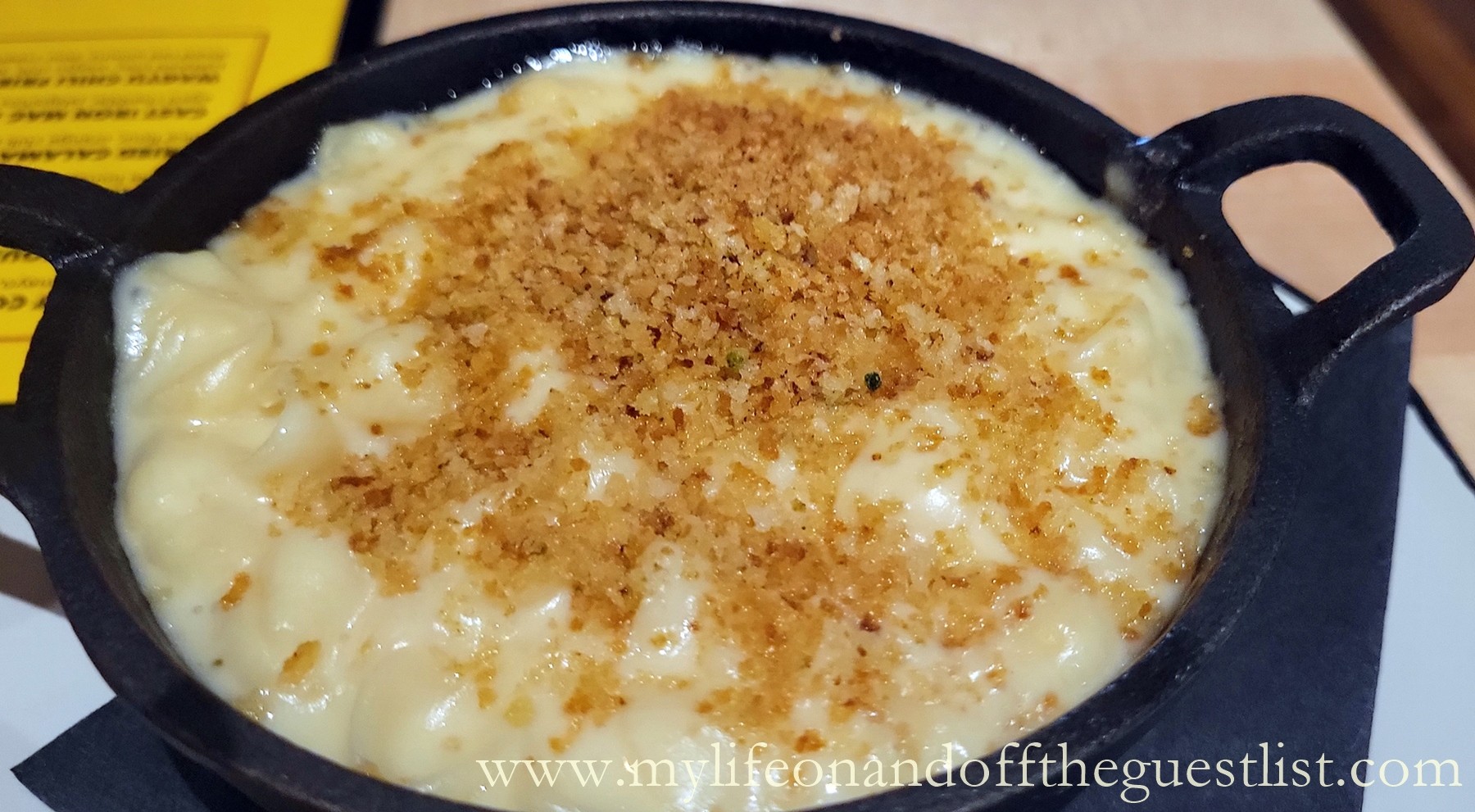 Kings of Kobe makes it pretty difficult to pick one appetizer. The entire menu is tempting but after the initial thought battle of what to order, we decided to try the Cast Iron Mac & Cheese! While it looks like your typical classic side dish, it is not! Unlike traditional southern mac & cheese, the fusion of aged cheddar, jalapenos dust, and toasted panko upped this mac & cheese to a fiery level that made it anything but simple.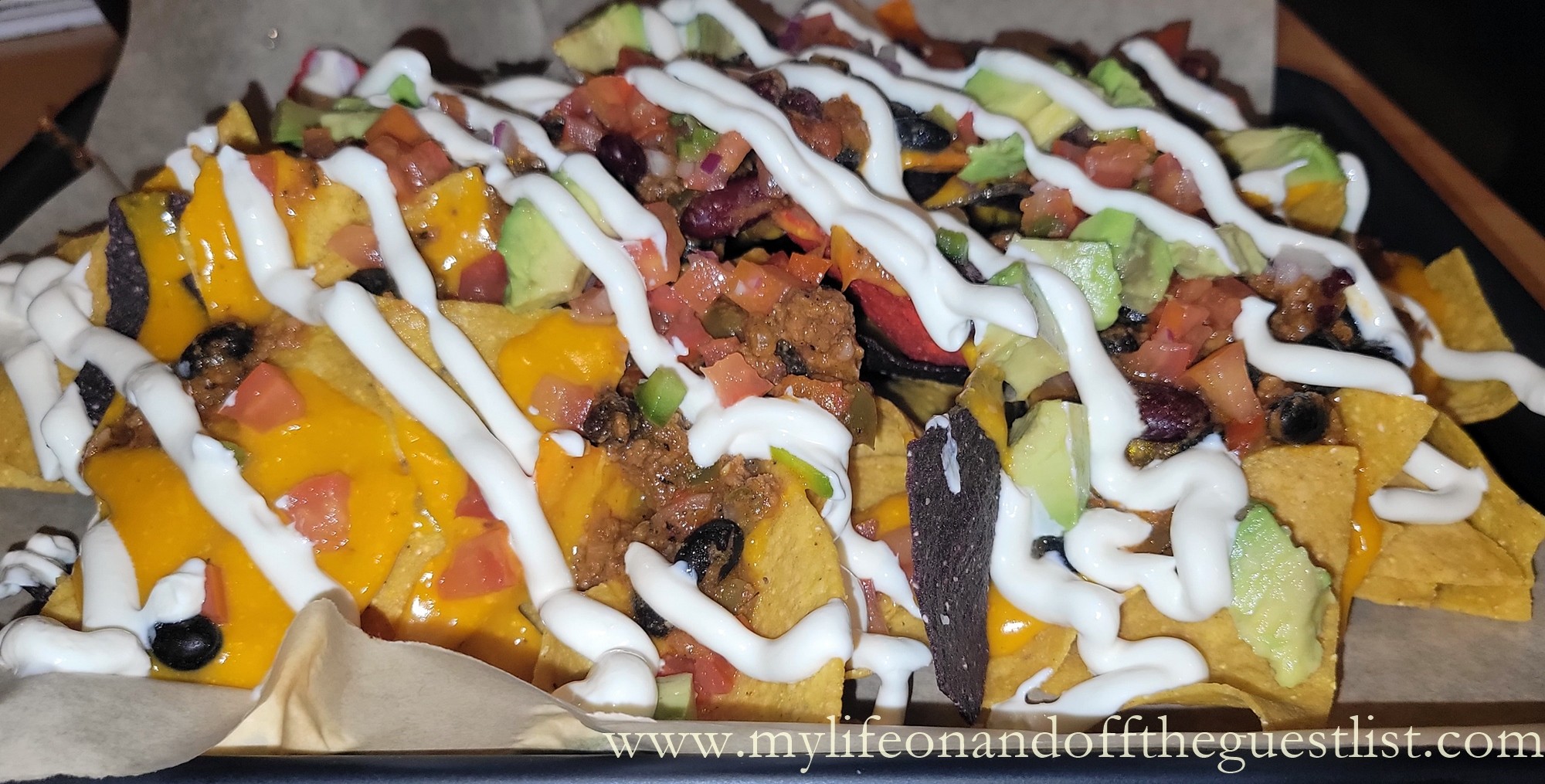 As an introduction to tasting Kings of Kobe's Wagyu burgers, we added wagyu beef chili to the smoky chipotle cheddar cheese sauce, black beans, red onions, tomatoes, jalapeños, avocado, and crema that make up the layers of taste and textural delight of the Bonefire Nachos. Wonderfully delicious, you will find yourself not able to stop eating it. We recommend you share with your tablemate otherwise you'll need to be rolled out of the restaurant.
ENTREES – THE MAINS
Now to the main reason why we are here. The Kings of Kobe New Jersey City menu spotlights 13 signature burgers and 6 premium hot dogs. Each of these is notable for its mosaic of toppings and succulent base made of domestically sourced Wagyu.
Cinader comments, "Wagyu takes things to the next level. Its marbled makeup produces an unrivaled sensory experience."
With the utmost attention to quality and harmony of taste, the menu features one-of-a-kind burgers including the Queen's Rule with crispy prosciutto, pepper jack, sweet chili relish, and pickled jalapeño mayo, and the Oh My Frita! The King's take on a Miami staple contains chorizo crisps, housemade potato sticks, sofrito sauce, aged cheddar, and a runny egg. Because the combination of Wagyu beef and applewood smoked bacon was too hard to pass up, we opted to indulge in the Duke of Lux and The Empress Burgers.
The Duke of Lux Wagyu Beef Burger is what stuff of legendary tastes are made of. Boasting smoked gouda, caramelized onions, applewood smoked bacon, and chipotle mayo, every succulent mouthful was a culinary celebration on the palate. So incredibly juicy, the slightly sweet and peppery flavors of the Duke of Lux will ruin you for every other burger. There's no going to after you've surrendered to this.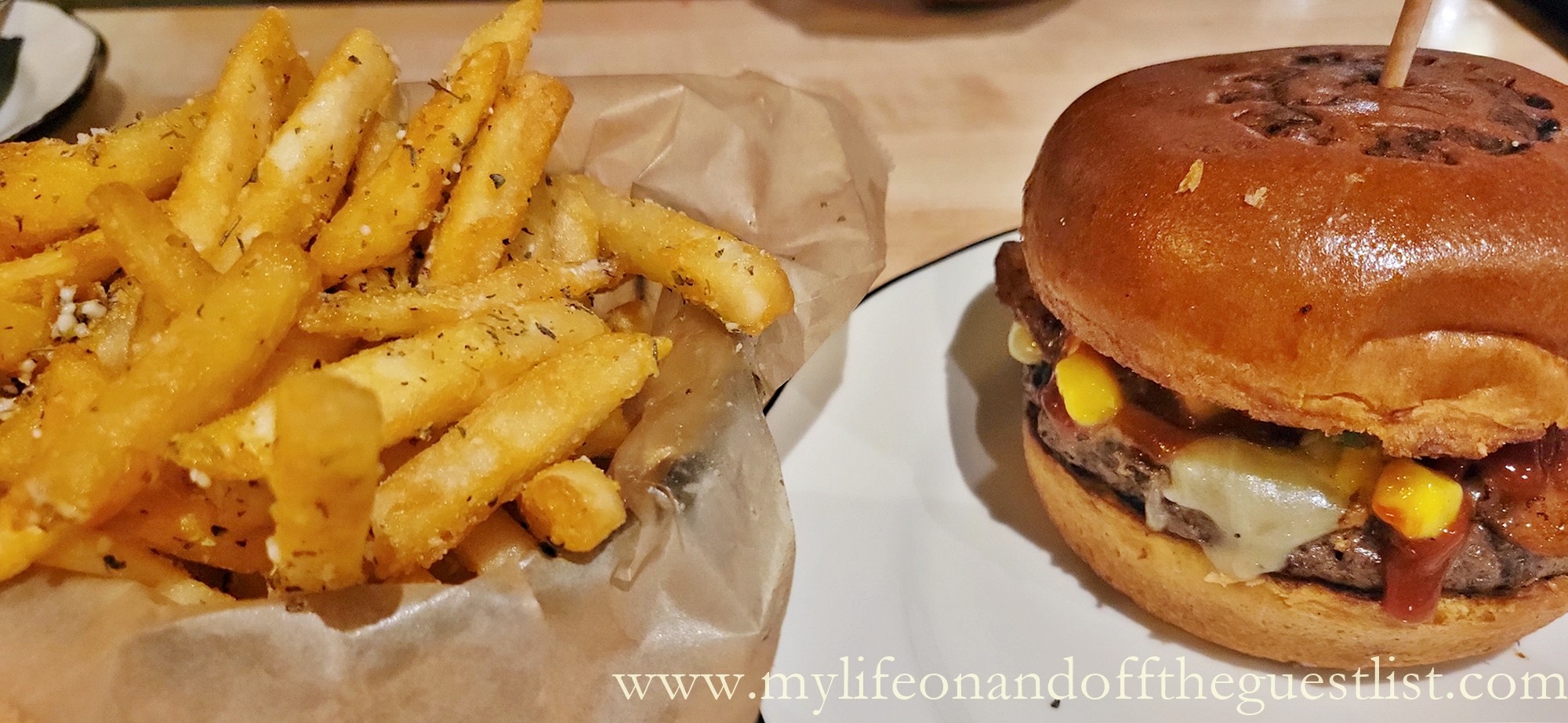 The Empress Burger with Truffle Fries is the Wagyu burger and fries combo you didn't know you desired. Kings of Kobe specializes in making your mouth water with their burgers and this is quite evident with The Empress. With ingredients that sound like they belong on a hot dog, Kings of Kobe awakens you out of the mentality of the classic and boring burger. As if the Kobe beef weren't enough, this burger is topped with cheddar, applewood smoked bacon, spicy ketchup, and mango relish. Pair with fries that are packed with parmesan, truffle oil, and Tuscan herbs, and you have a winning combination.
Kings of Kobe Jersey City offers a great selection of Wagyu Beef burgers. Apart from what's mentioned above, you can also enjoy a Cannonball, King's Standard, Blue Knight, Louis XIII, Mary Florentine, Sargent Pepper, and High Castle burgers. For those who desire to take the reins in their burger creation, whether it be for food favorites or allergies, you can Build Your Own Wagyu burger and get as creative as you like.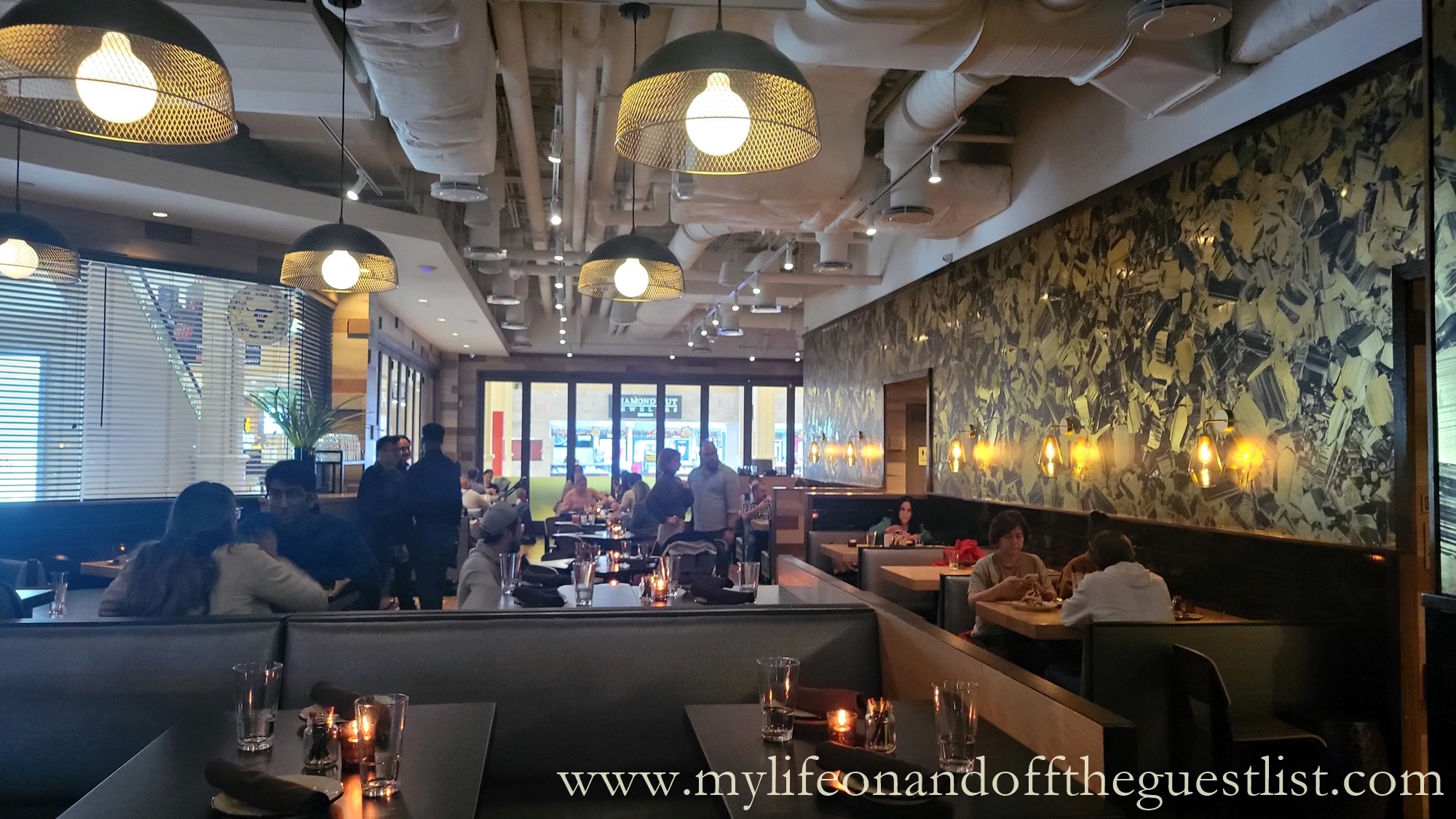 Kings of Kobe Jersey City boasts an expansive dining room with a 230-seating capacity. An island bar that seats 30, extends outside into a cozy, heated patio, with an elevated ambiance that seats 40. The interior is brimming with colorful accents and includes works by graffiti artist and New York legend, Hektad.
Cinader's goal is to introduce to the area a convivial space that is both perfect for unwinding after work and sharing a quality meal amongst locals. Kings of Kobe joins the SIMON Newport Centre's emerging restaurant collection as it pioneers efforts to enliven the surrounding dining scene.
Kings of Kobe is located at 30 Mall Dr W, Jersey City, NJ, 07302. For more information, call (201) 706-4400.