The Swedish clothing company, J.Lindeberg, recently held a party to celebrate the grand opening of their new New York showroom location. Nestled in the very fashionably cool neighborhood of Chelsea, the event celebrated the creative space which reflects their brand heritage and their dual-launch in New York City and Stockholm in 1996 by Johan Lindeberg.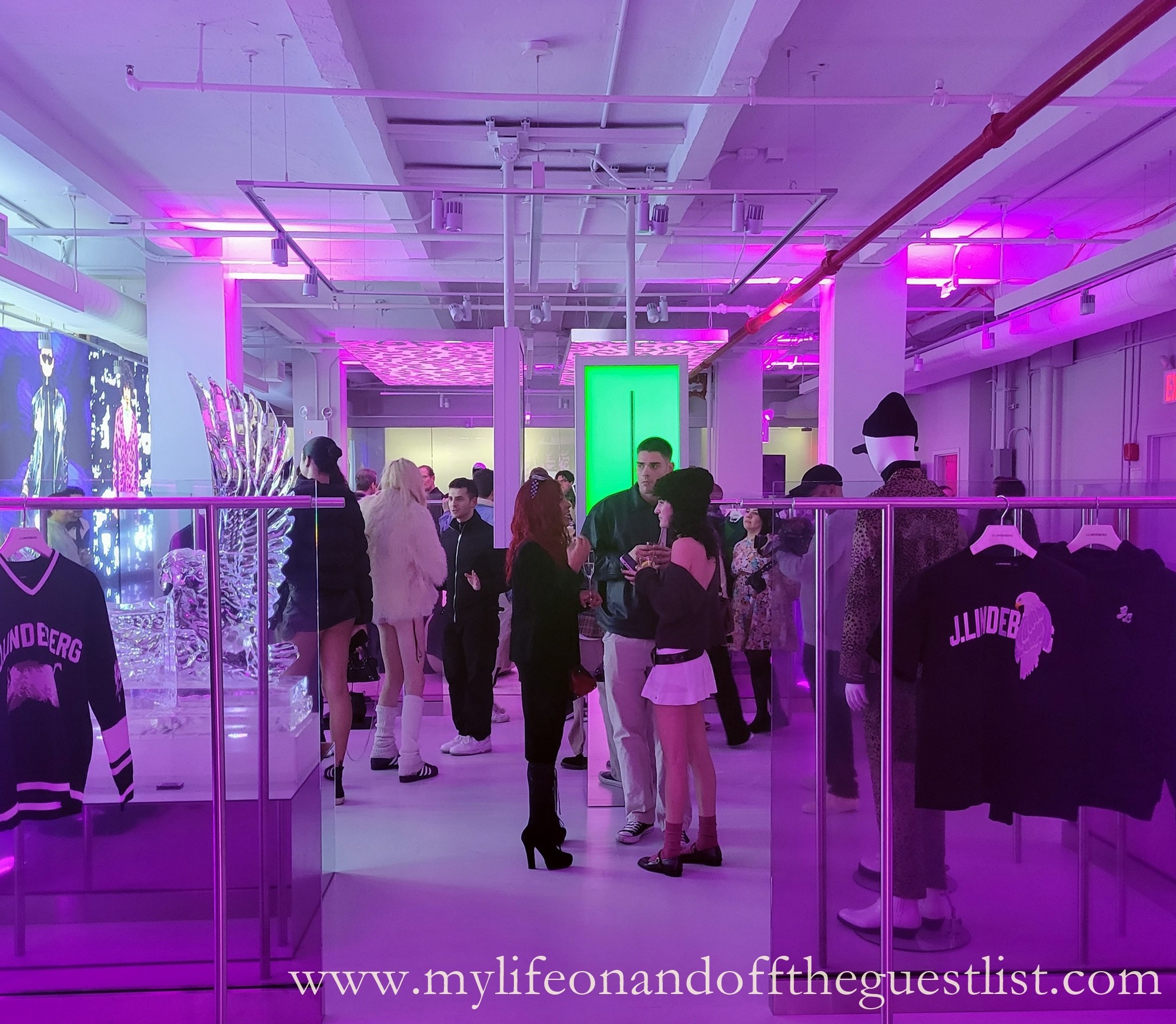 The energetic space, lit up in a vibrant purple features animal print accents, much like their all-over jacquard animal print sweater. Upon entry, guests were treated to huge animal ice sculptures and wall-sized posters featuring looks from their collections. Their previous NYC showroom and US Headquarters were located in Soho. J.Lindeberg's collections are sold worldwide in more than 25 countries and currently have several flagship stores in New York, LA, Dallas, Copenhagen, Tokyo, Kyoto, Hong Kong, and Stockholm.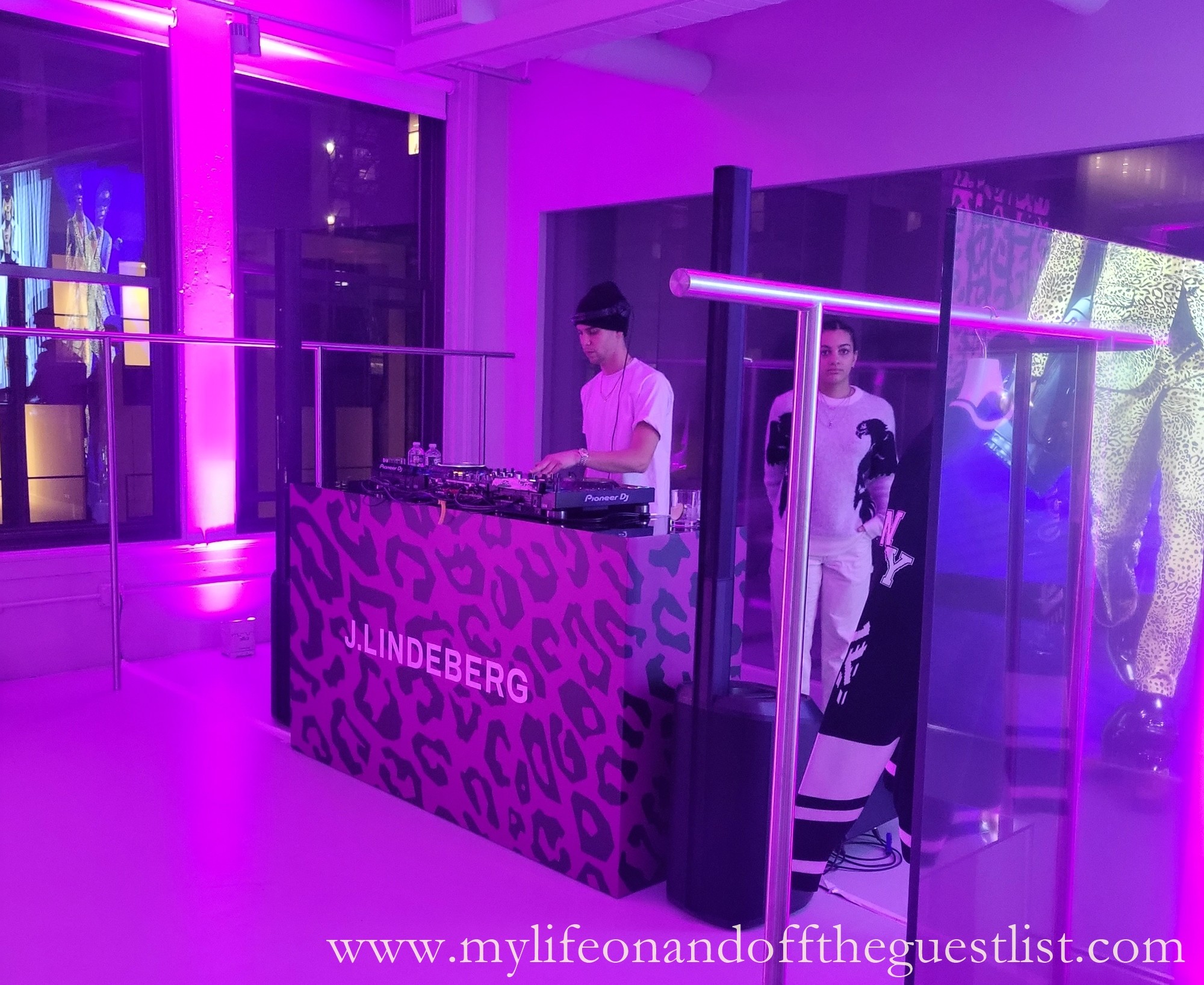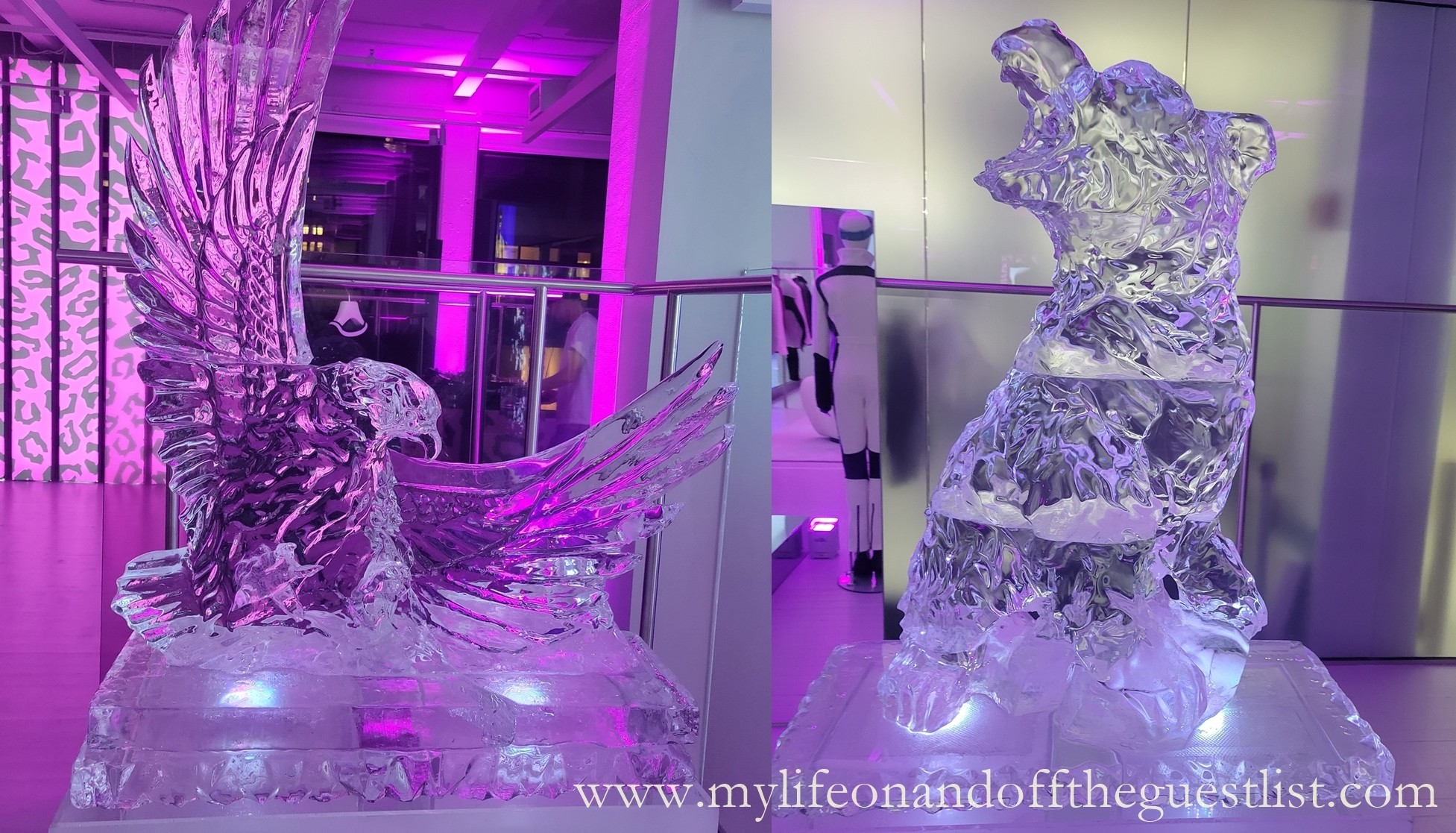 For those not familiar, J.Lindeberg offers sporty looks like golf, ski, athleisure, racket, etc, bridging together the sports and fashion categories. Their looks fuse the sharp silhouettes of fashion with the functionality of sportswear. With their cool silhouettes and styling, they hope to inspire with looks and products characterized by innovation, style, and performance. You will find that many of their looks are gender-fluid, so whether you're buying a piece or two for yourself or your significant other, you'll see the brand's offerings are complimentary for anyone.
Standout pieces we saw (and hopefully make it to our closet), are the above puffer jacket in their all-over seasonal swirl print, the Lazarus jacquard sweater with dual eagles on the front (to evoke the sense of freedom – definitely on our wish list), and a spectacular tuxedo blazer accented with fringe.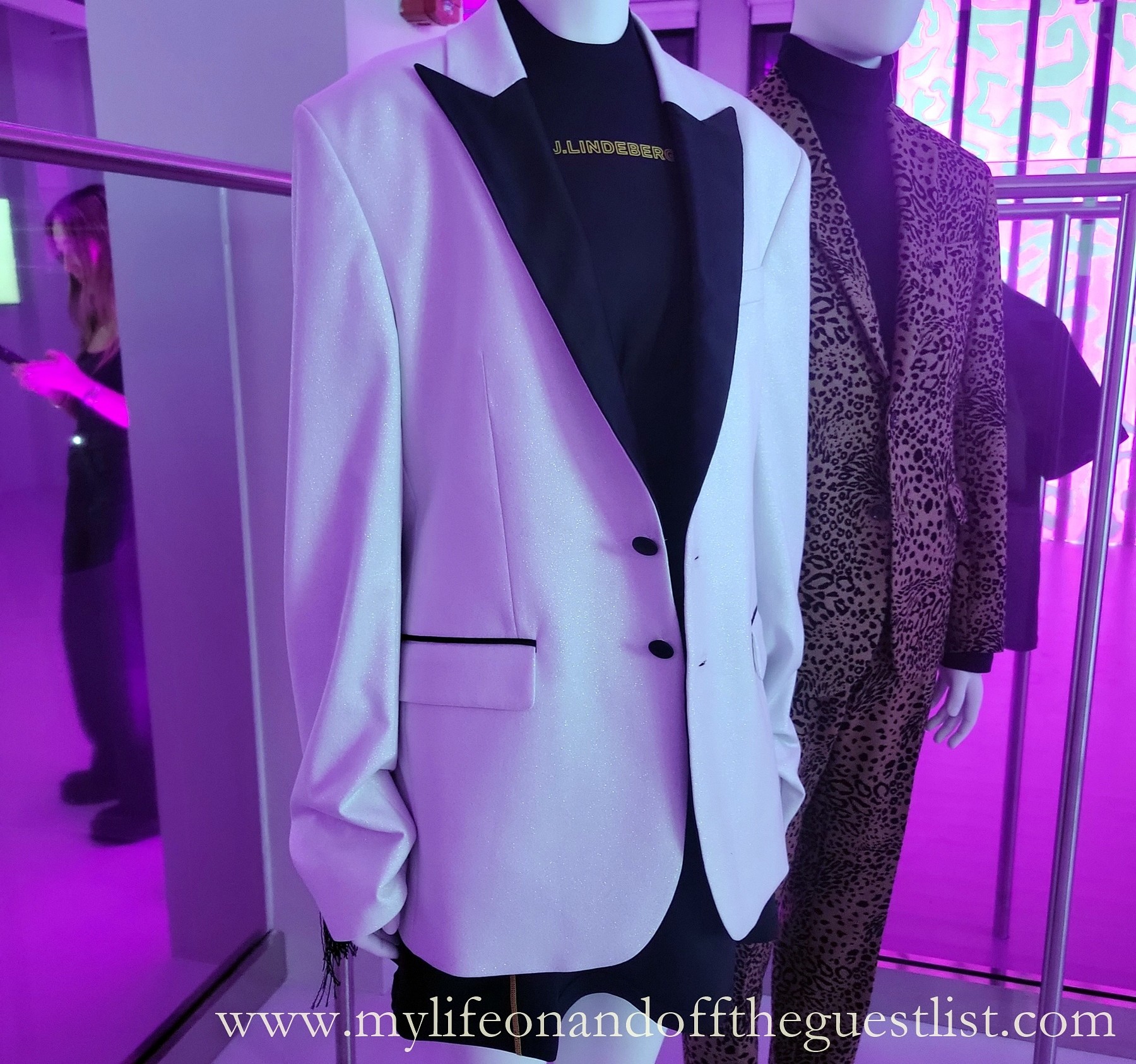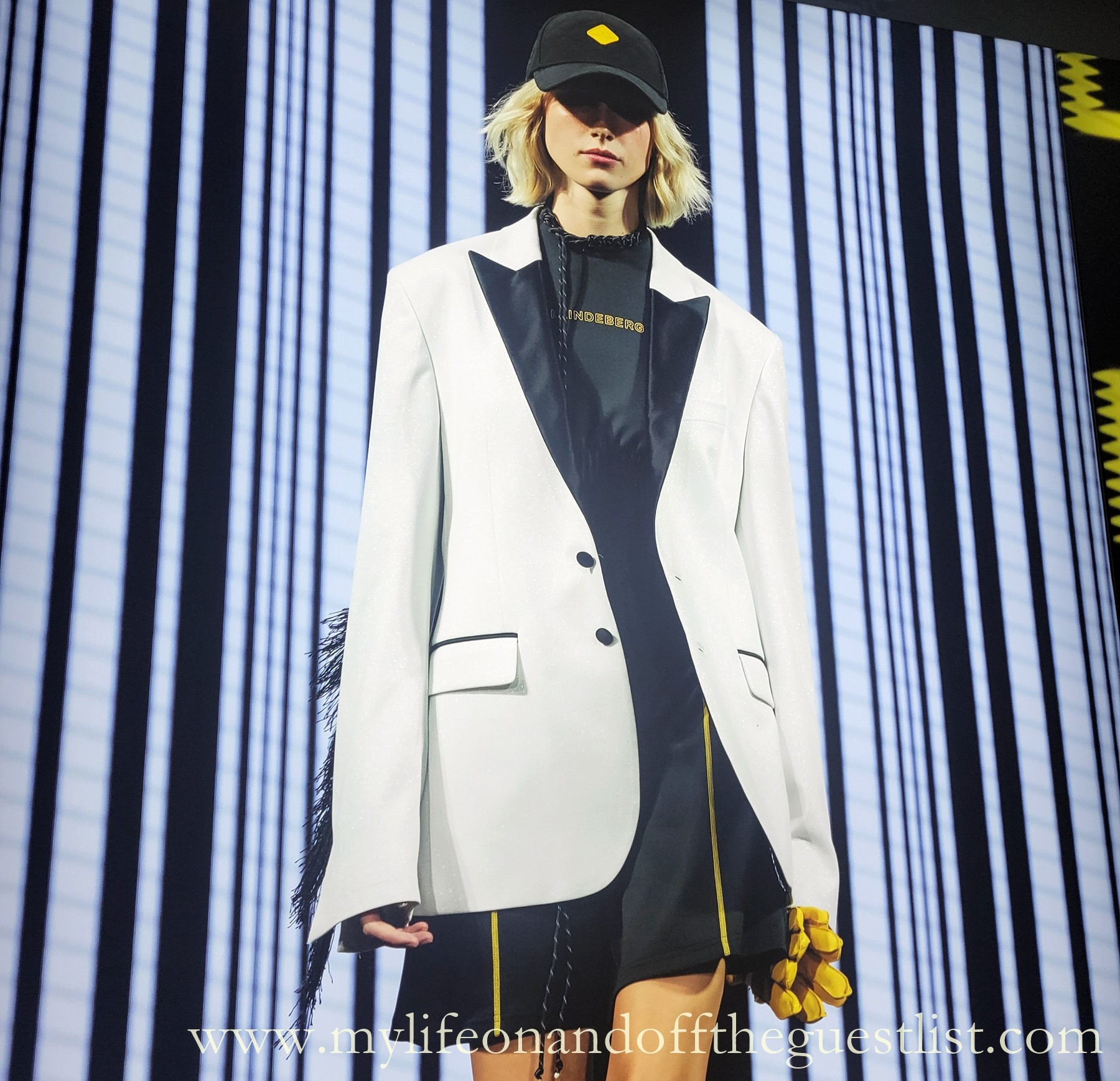 We had a wonderful time welcoming the new space. It is the absolutely perfect and cool location for an equally cool clothing brand, not just for housing its collections, but also for great parties.