There are many songs that resonate with moments in life. For example, since way before the Covid bans were lifted, we've had Queen's I Want To Break Free on repeat. We blame cabin fever and our need to no longer be confined to one place. Funny enough, we couldn't help but think of the song again whenever we charged our phones. So when we were introduced to Zens wireless chargers and the opportunity to enjoy the freedom to charge wirelessly, we were more than ready.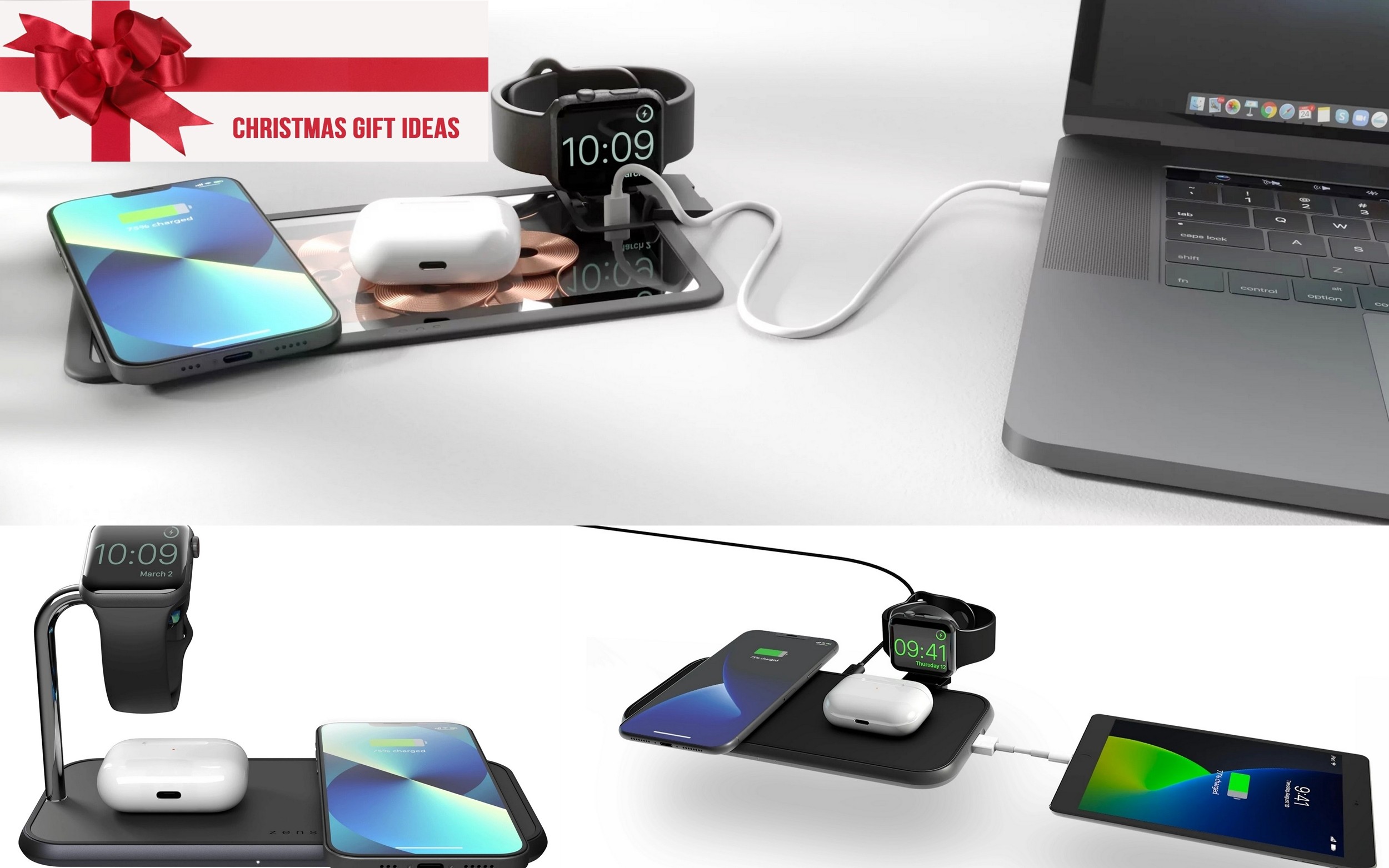 We were blown away by the following Zens wireless chargers and we know you'll be in awe as well. We anticipate these may not only find themselves on your holiday gift list but on your must-have list also. Keep reading to get to know these extraordinary Zens wireless chargers.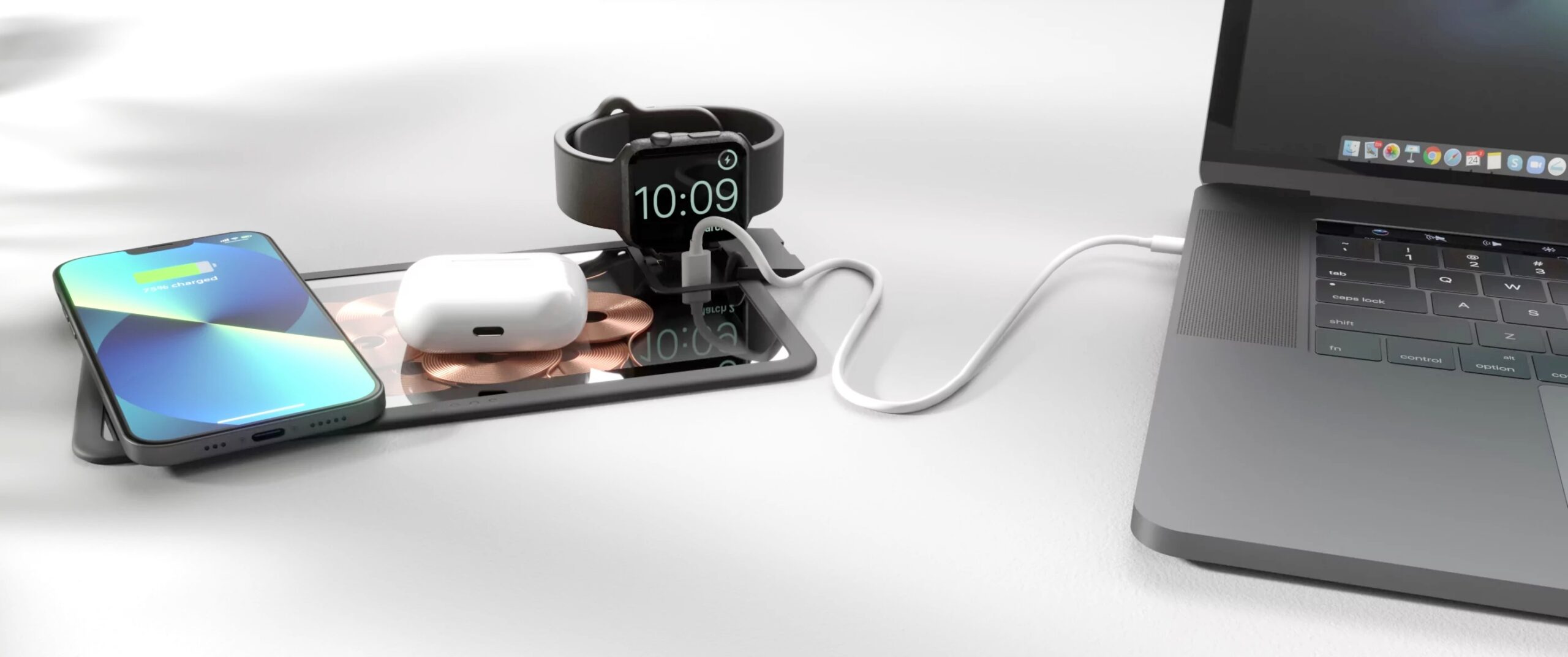 The Zens Liberty Wireless Charger is where ultimate freedom meets wireless charging. Most wireless chargers have just one coil in the center of each charging area. This small 'sweet spot' requires accurate positioning otherwise you risk waking up to a phone with an almost empty battery. The limited edition Liberty Built-in Wireless Charger Glass solves this problem with its maximized active charging area. Not only does it make wireless charging more convenient and truly effortless, but it also allows wireless charging of two devices simultaneously.
Underneath its see-through tempered glass surface is 16 overlapping charging coils that provide freedom of placement. It also boasts 30W output (2x15W) with Apple and Samsung Fast Charge and a built-in USB-A port to charge a third device.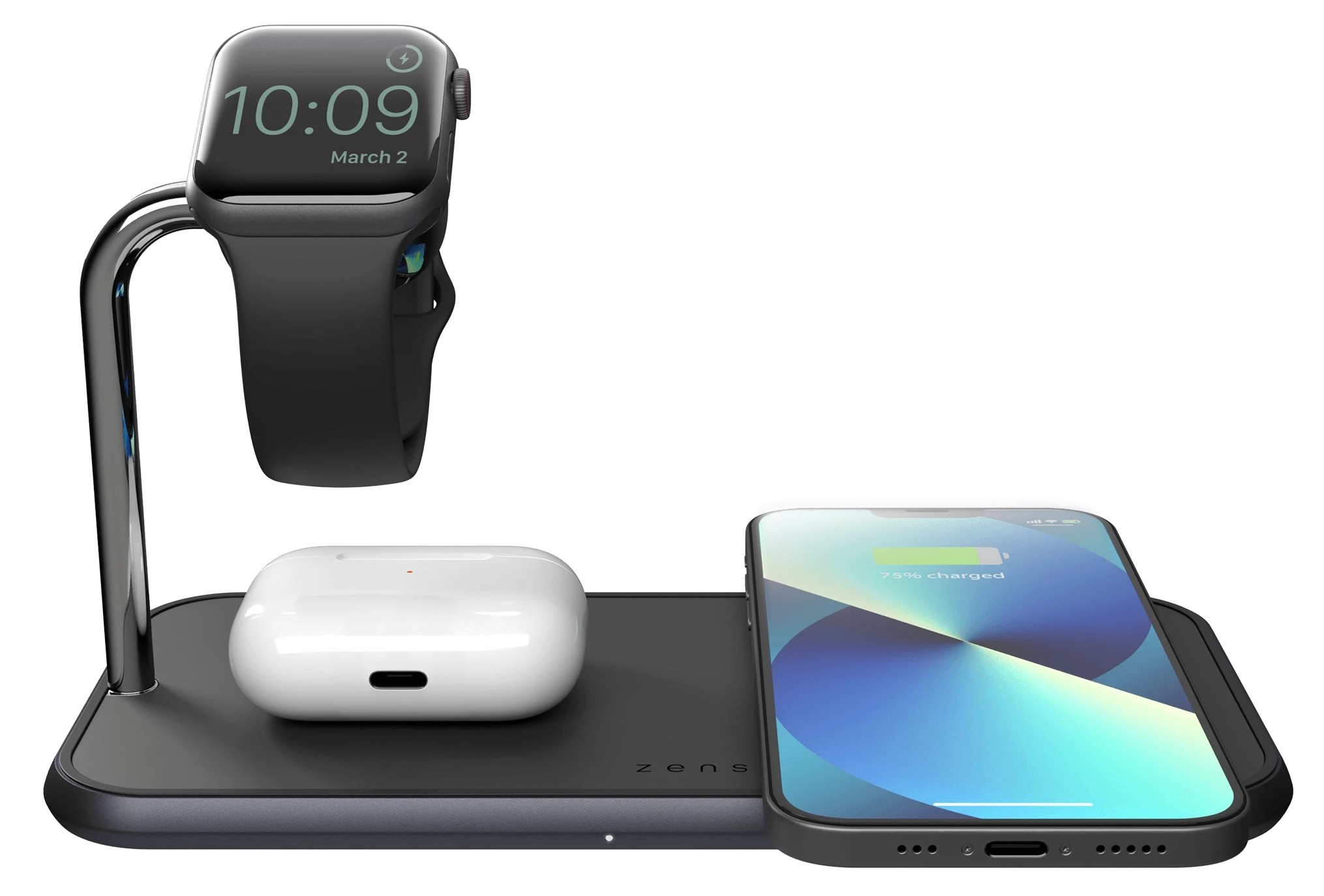 The Zens Dual+Watch Aluminium Wireless Charger has an ultra-thin design that is made out of one-piece high-grade aluminum and is designed to (fast-)charge two devices and an Apple Watch simultaneously. The charger supports Apple and Samsung Fast Charge, is Qi certified, and has a 20W output to support triple device charging.
It boasts a non-slip finish for perfect placement and an ultra-thin design that seamlessly fits in any home or office. It is the ideal wireless charger for at home if you or your loved ones have multiple wirelessly rechargeable devices. The Zens Dual+Watch Aluminium Wireless Charger works with all Apple Watches (series 1, 2, 3, 4, 5, 6, SE, 7). Even an Apple Watch with a closed metal band can seamlessly be charged on the MFi-certified watch module.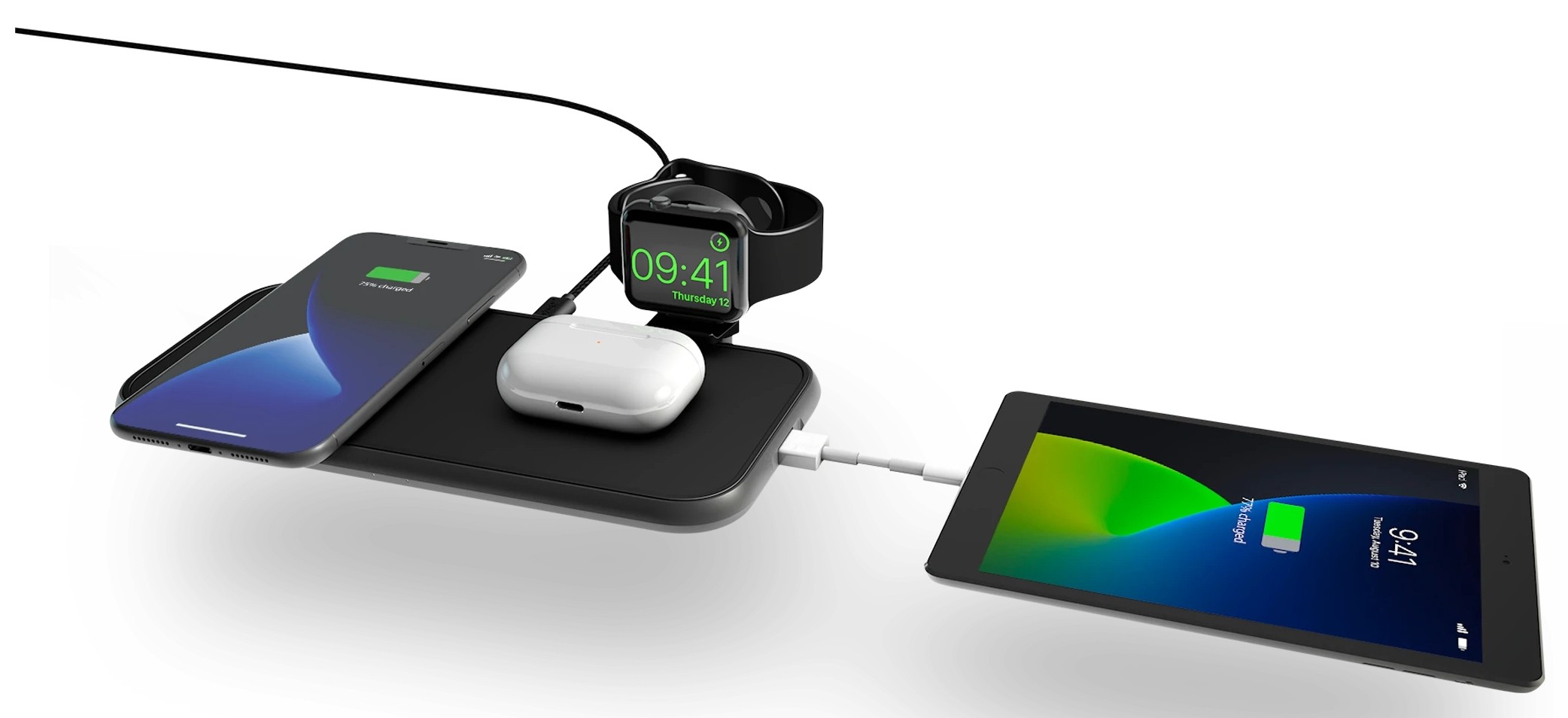 Last, but certainly not least on our Zens wireless chargers list is the 4-in-1 Wireless Charger. It is the ideal charging solution to keep your Apple devices charged at all times. The dual charger wirelessly charges 2 devices simultaneously and the built-in Apple Watch module recharges the Apple Watch in sleep mode.
With the built-in Apple Watch holder, you can easily integrate the Apple Watch MFi charging cable (included). Connect to the USB-A port on the back of the charger and place your Apple Watch on the charging module to start charging. The built-in USB-A port allows charging a fourth device, like your iPad or any other USB-A-powered device.
The Zens 4-in-1 Wireless Charger is made out of high-grade aluminum and comes with a 45W USB-C PD universal power adapter. If you or anyone on your holiday gift list has multiple Apple devices, this is the wireless charger you need.
Now that you're better acquainted, which of these Zens wireless chargers will help you break free from wired charging?