One of our favorite times of the year is upon us. Welcome to the start of the 2023 fashion season. Right now, stunning Spring/Summer 2023 couture collection looks will be sent down countless runways in Paris during Paris Haute Couture Fashion Week. Naturally, we're excited and can't wait to share some of our favorites. First up for our 2023 Paris Fashion Week coverage is the Lena Erziak Spring Summer 2023 collection.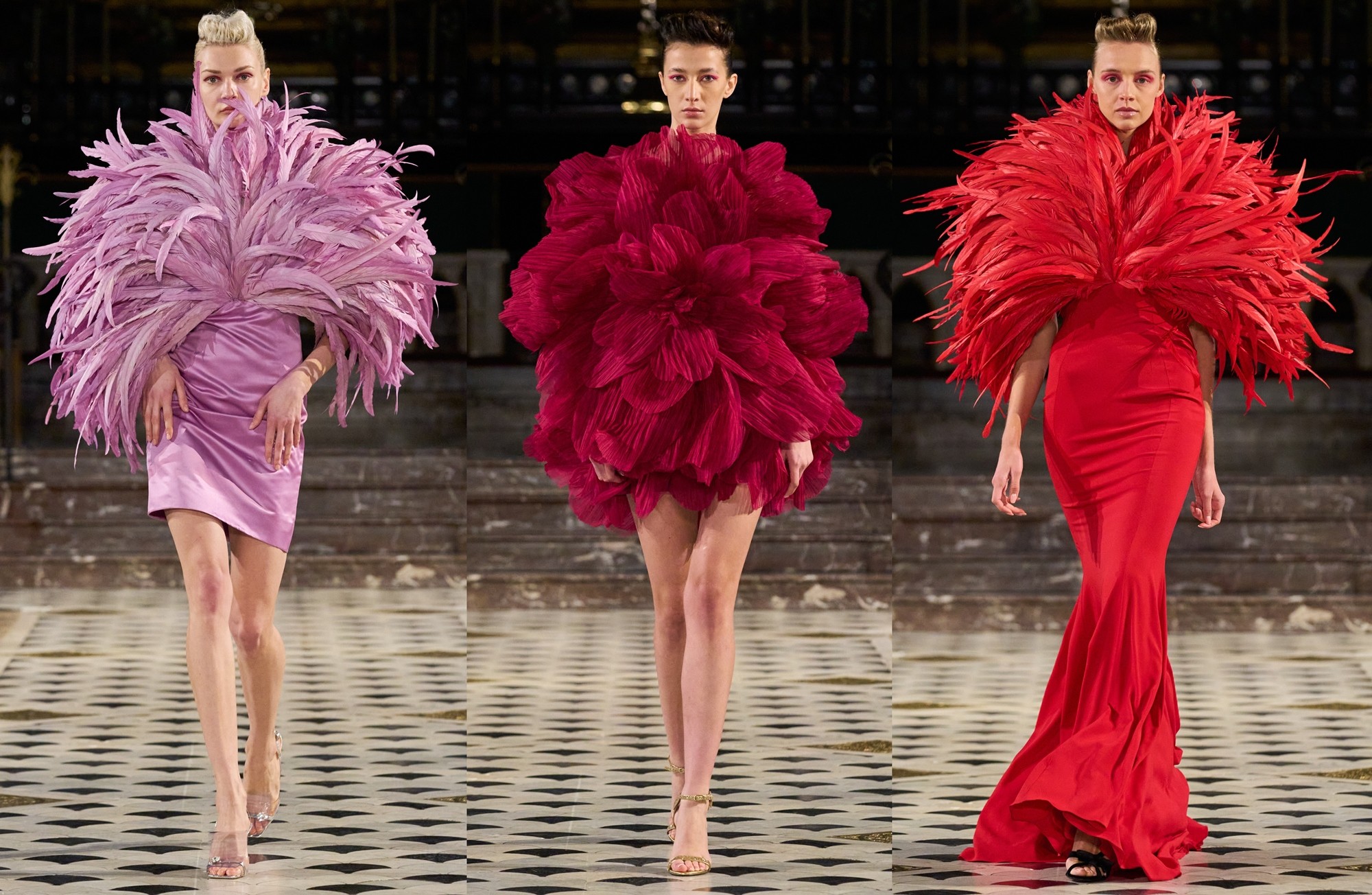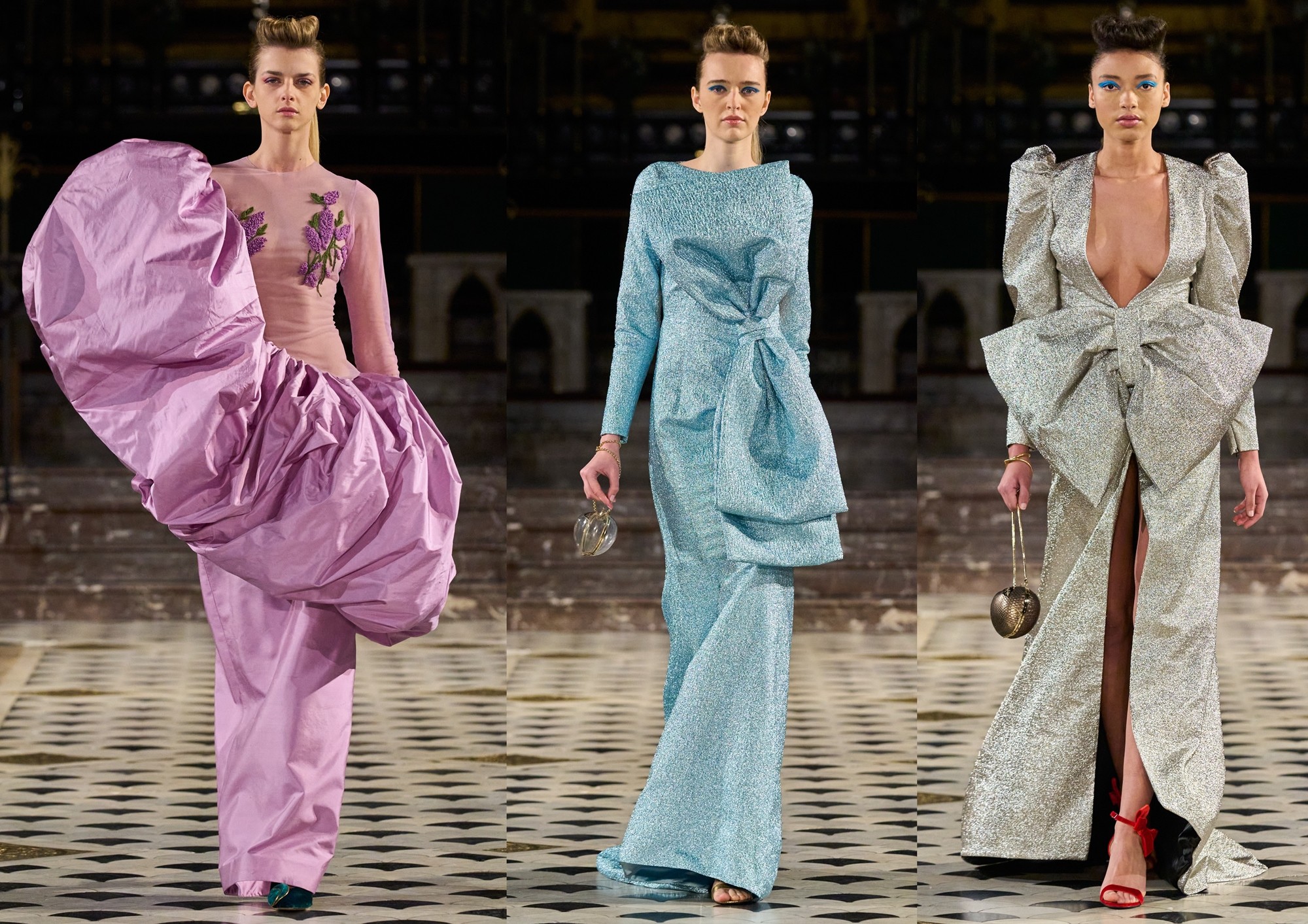 For their Paris Haute Couture Fashion Week show, sisters Hanna and Leona turn the spotlight of their Lena Erziak Spring/Summer 2023 Collection on the stars of Hollywood. Inspired by the golden age of cinema, designer Leona, who relaunched Lena Erziak in 2016 with a range of sophisticated, meticulously crafted Italian shoes, takes her inspiration from an era where couture has never been more in tune with its contemporaries. Like true glamourous Hollywood stars, the Lena Erziak Spring/Summer 2023 looks present a spectacular luxuriant collection. With this haute couture collection, Lena Erziak reinvents glamour without nostalgia by adding a personal and modern vision to the standout looks.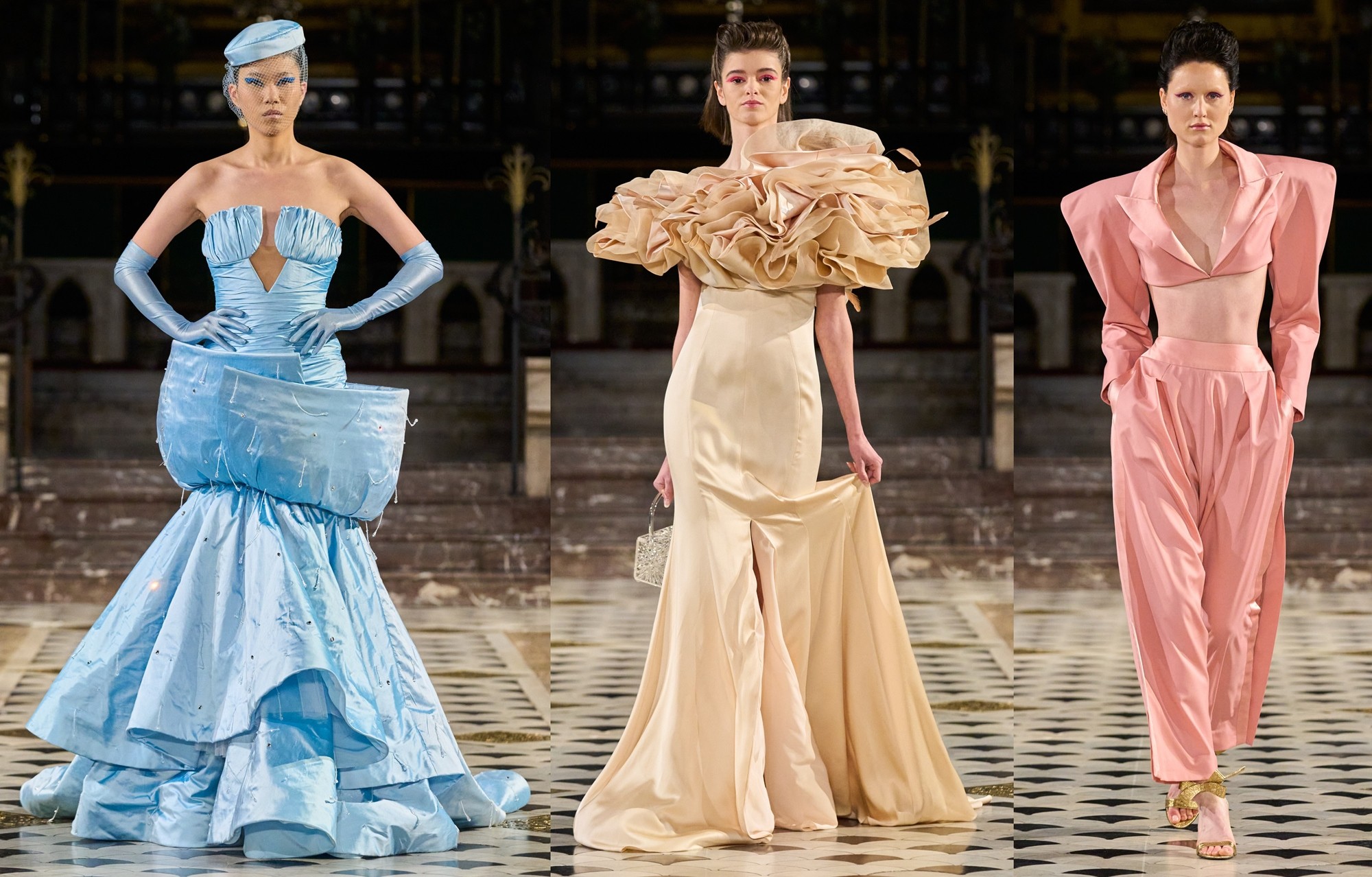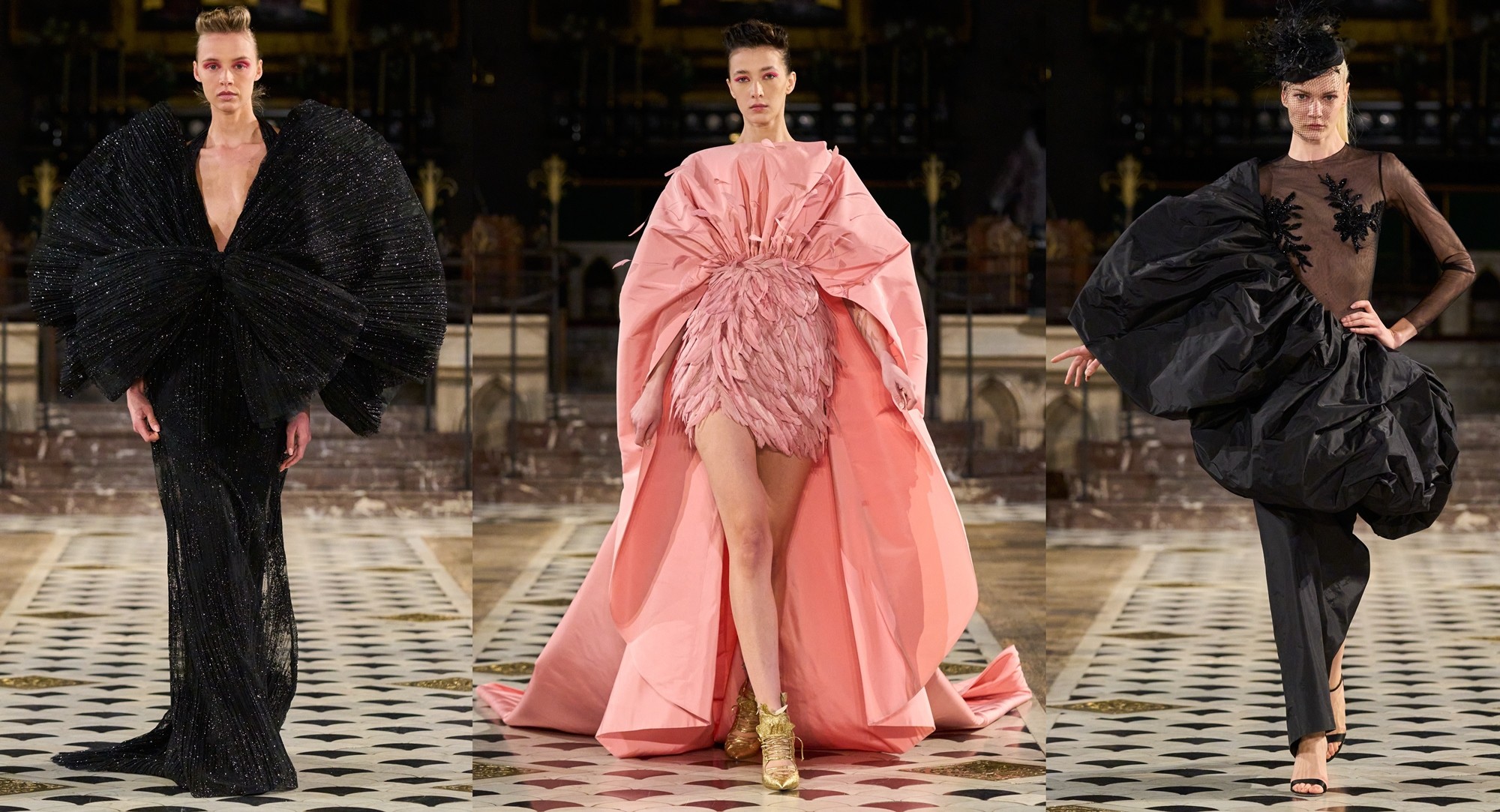 The Lena Erziak Spring/Summer 2023 collection boasted sensual materials like silk taffeta and dazzled its audience with extravagant and oversized details. We loved Leona's use of shimmer (especially in her pale hues), and of course, the juxtaposition of sleek silhouettes topped with layers of voluminous touches like her oversized pleats, ruffles, bows, etc. No surprise on the daring and alluring accessories, with bold colors, red, black, light blue, and pink. Made of silk satin soaked in soy milk, large rooster feathers, and handmade pleats in the brand's Parisian atelier, the collection is designed like a powerful and fearless sequence shot. The collection shines brilliantly shines on camera.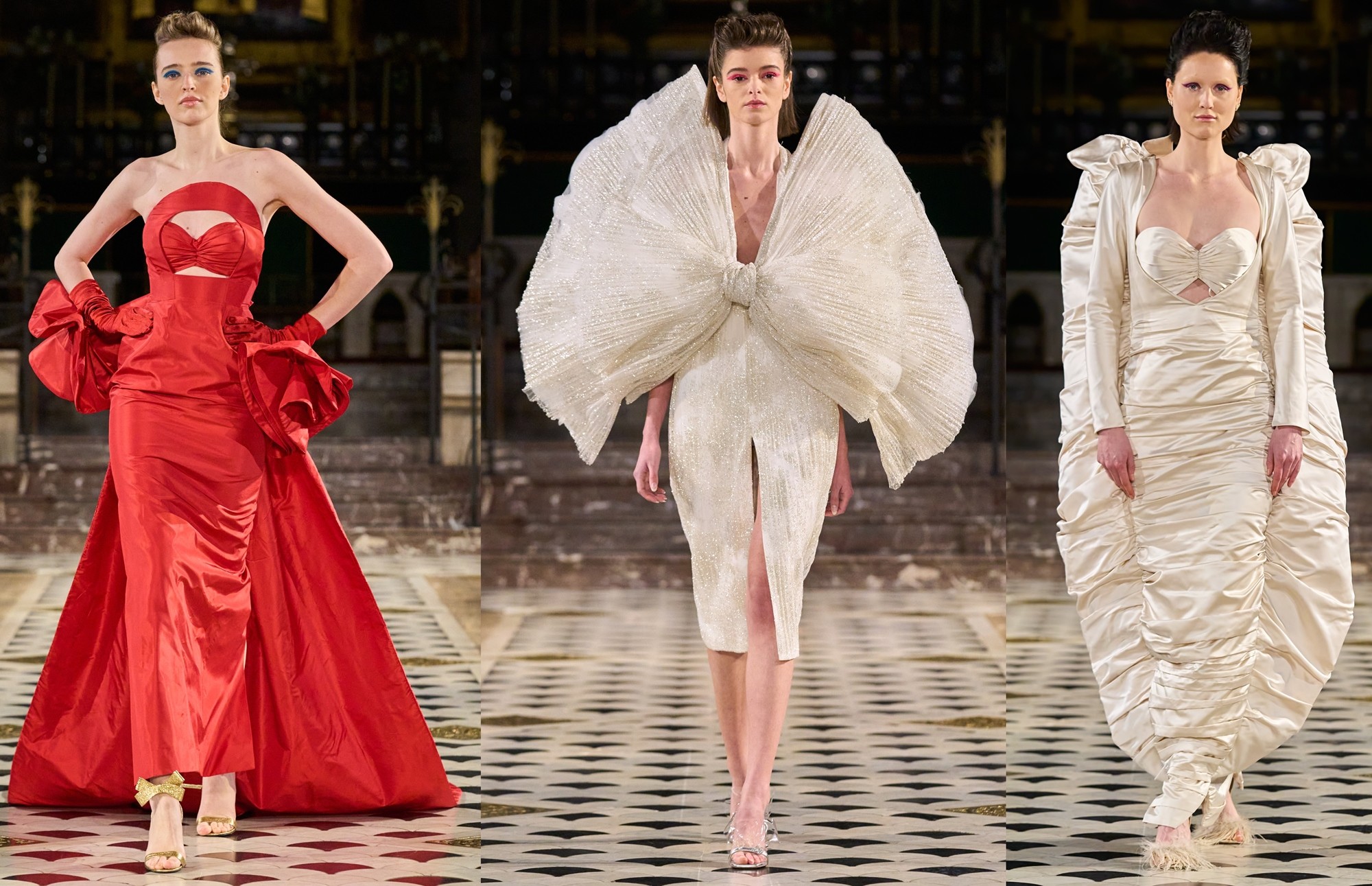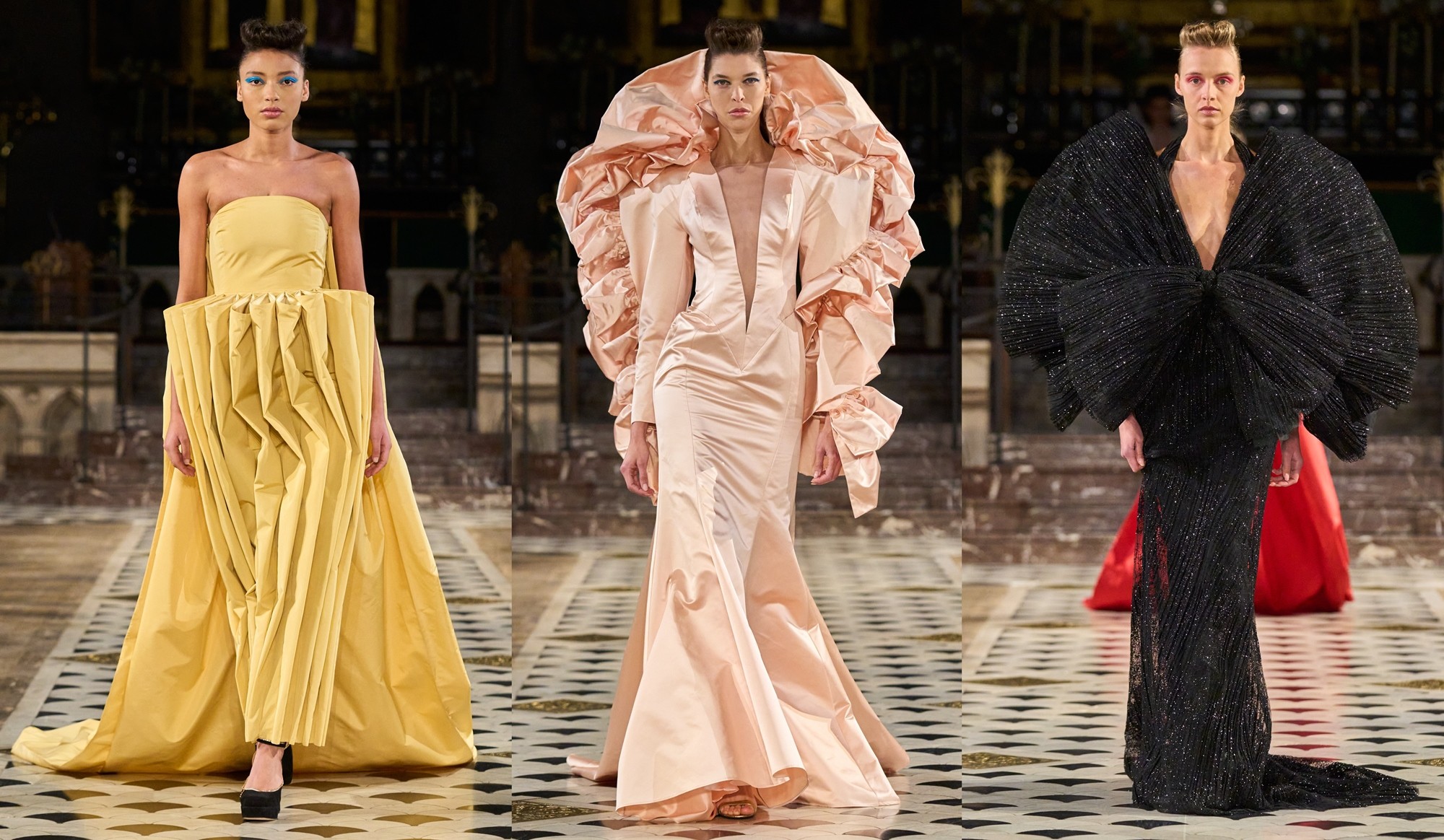 The Lena Erziak Spring/Summer 2023 Collection is a gorgeous introduction to this season's couture shows and we're excited to see what else Leona Erziak brings down the runway next. With intelligence as much as elegance, Lena takes us in front of the white screen of her fantasies for a movie of beauty and dreams.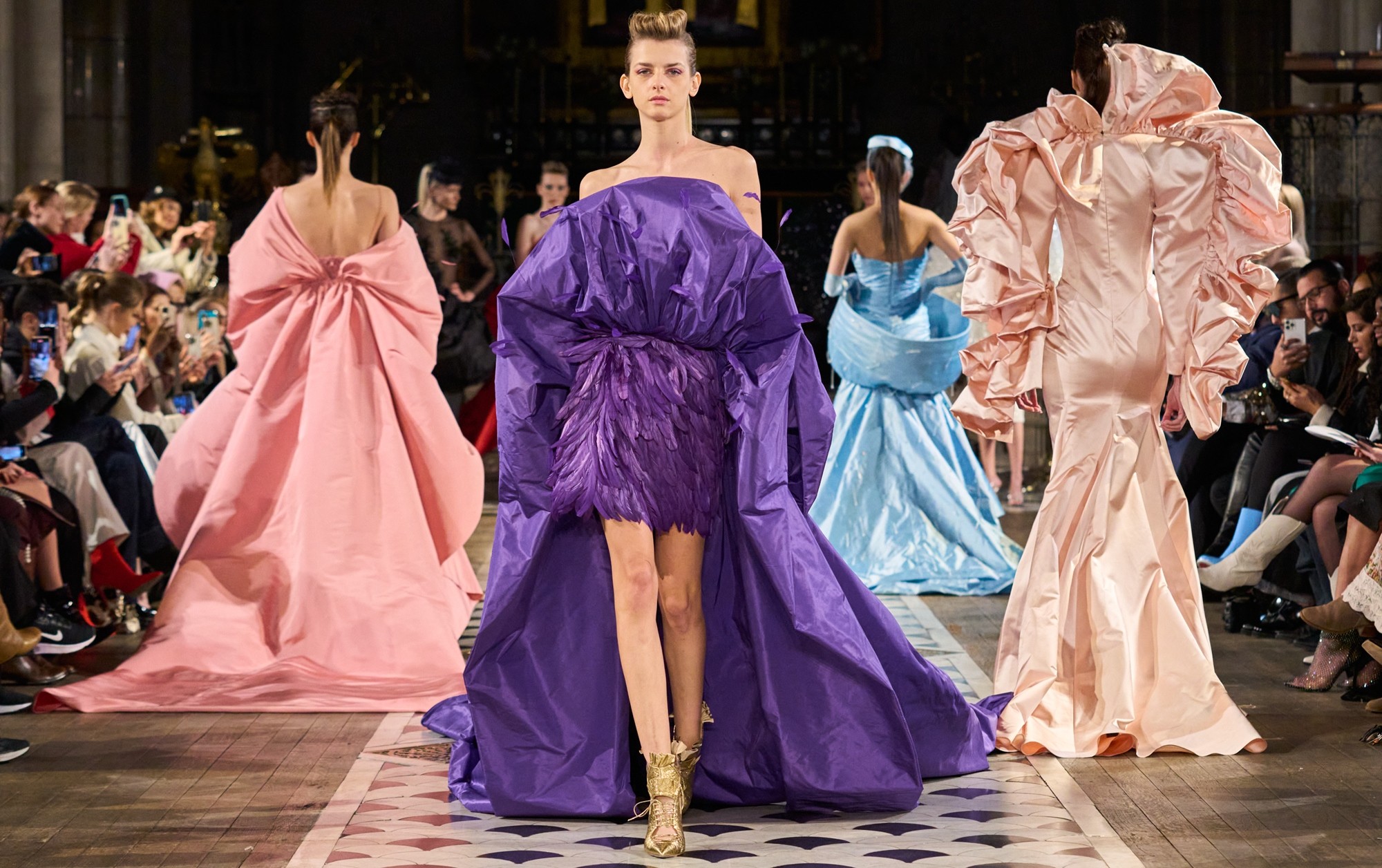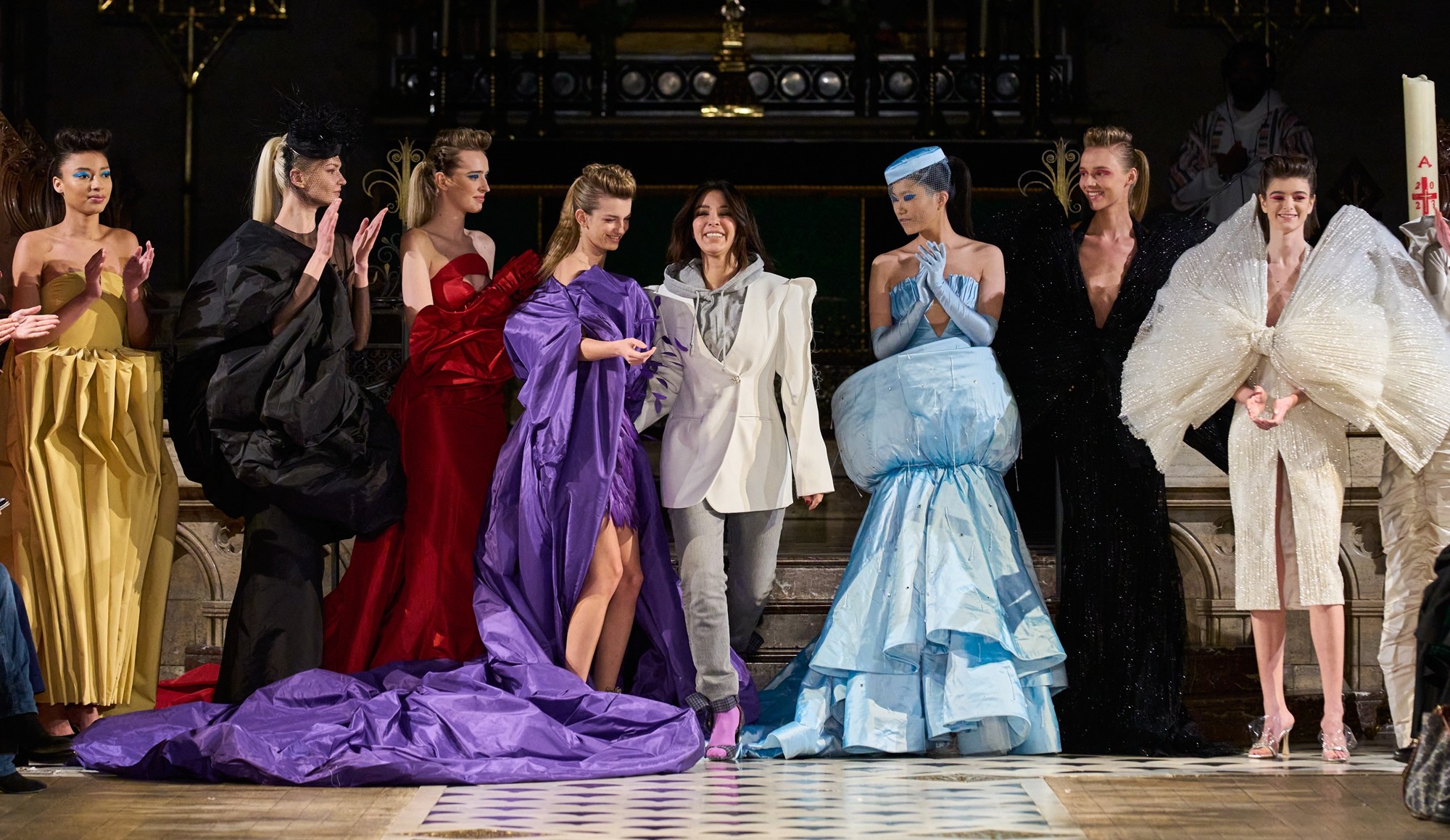 We'd love to hear your thoughts on the haute couture collection. Let us know in the comments.
photos: Daniele Oberrauch / Gorunway.com