Viscata Barcelona is thrilled to introduce two new high-end models from their 2023 selection of authentic, handcrafted Spanish espadrilles with a contemporary twist and added style. Meet the Jana and Elia Espadrilles, two head-turning additions to the Viscata lineup that redefine elegance and luxury. Last summer, we highlighted some of their classic and must-have espadrille styles.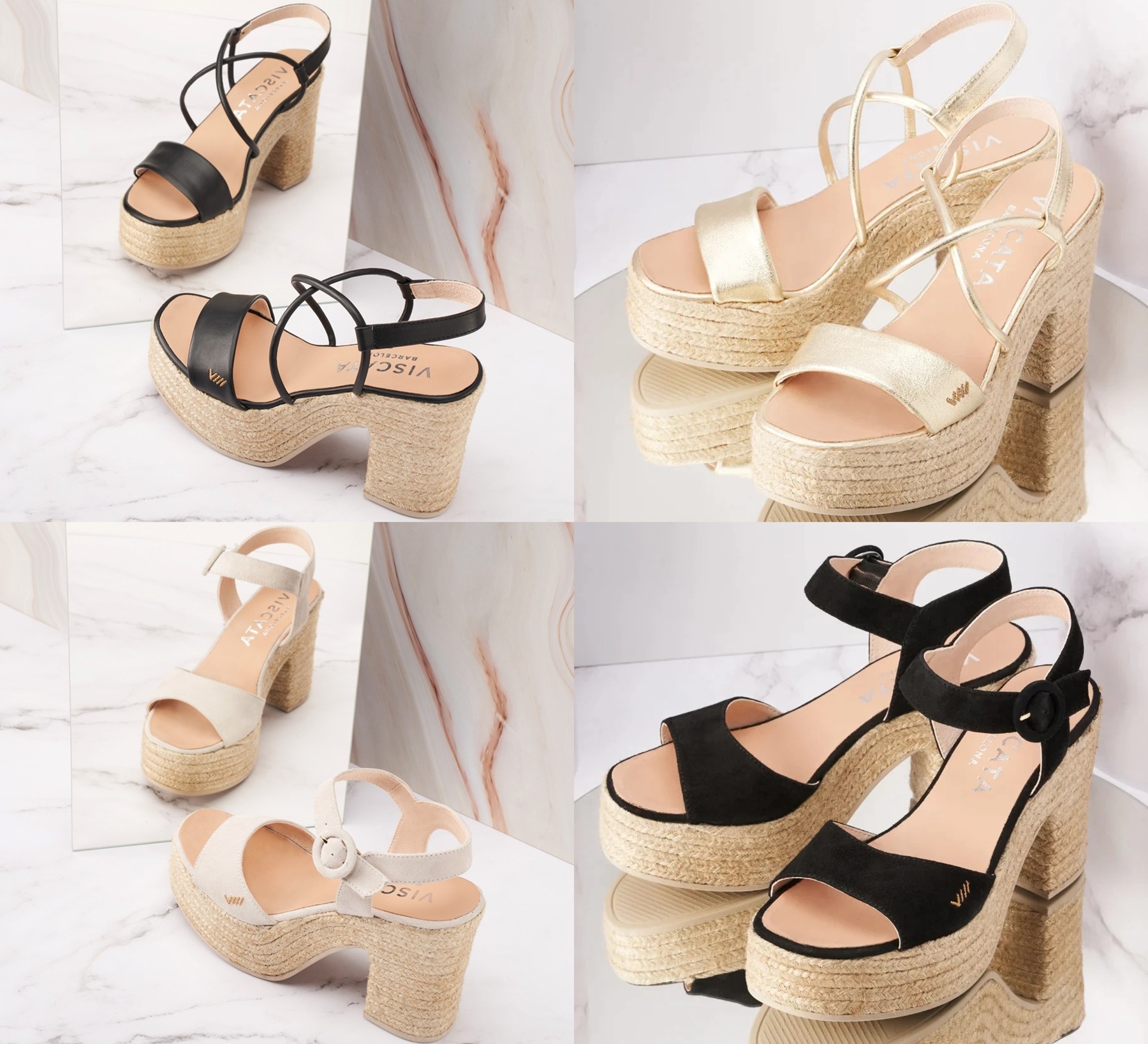 Both the Jana and Elia Espadrilles exude glamour with their shared heritage of being meticulously handmade in Spain. Using traditional craftsmanship passed down through generations, every pair boasts exquisite attention to detail. Both also feature natural jute soles for unparalleled comfort, premium leather insoles, and the softest suede and leather uppers, making them the perfect choice for stylish women looking to elevate their summer style. The all-natural jute platform is woven with a beautiful thread of gold, adding a touch of opulence to these already exquisite espadrilles, making them truly unique and luxurious.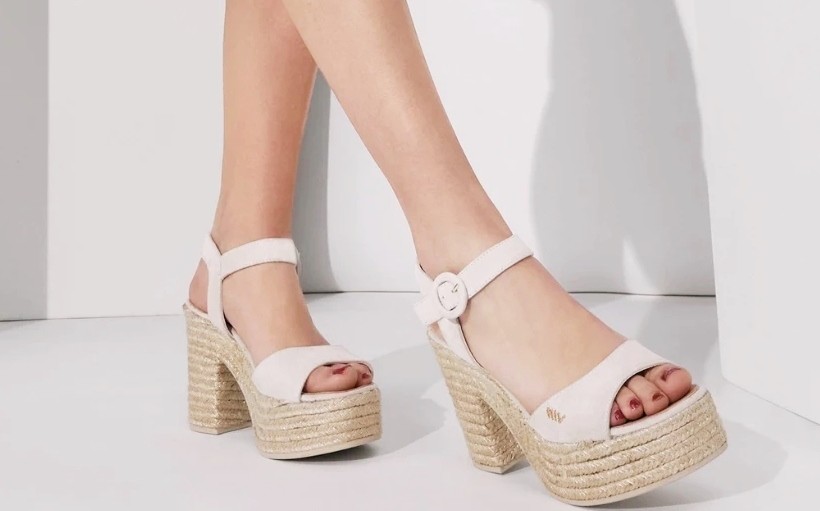 The Jana Espadrilles stand out with their chic soft suede and a remarkable 4.5″ wide jute heel coupled with a solid 1.5″ platform sole. The golden threads woven into each shoe add an extra element of glamor, making them the ideal subtle statement shoe for any outfit. Viscata has thoughtfully designed the Jana shoes to minimize impact, enhance comfort, and improve stability. The addition of an extra leather-cushioned insole and soft suede ankle strap ensures that each step you take feels like a pleasure.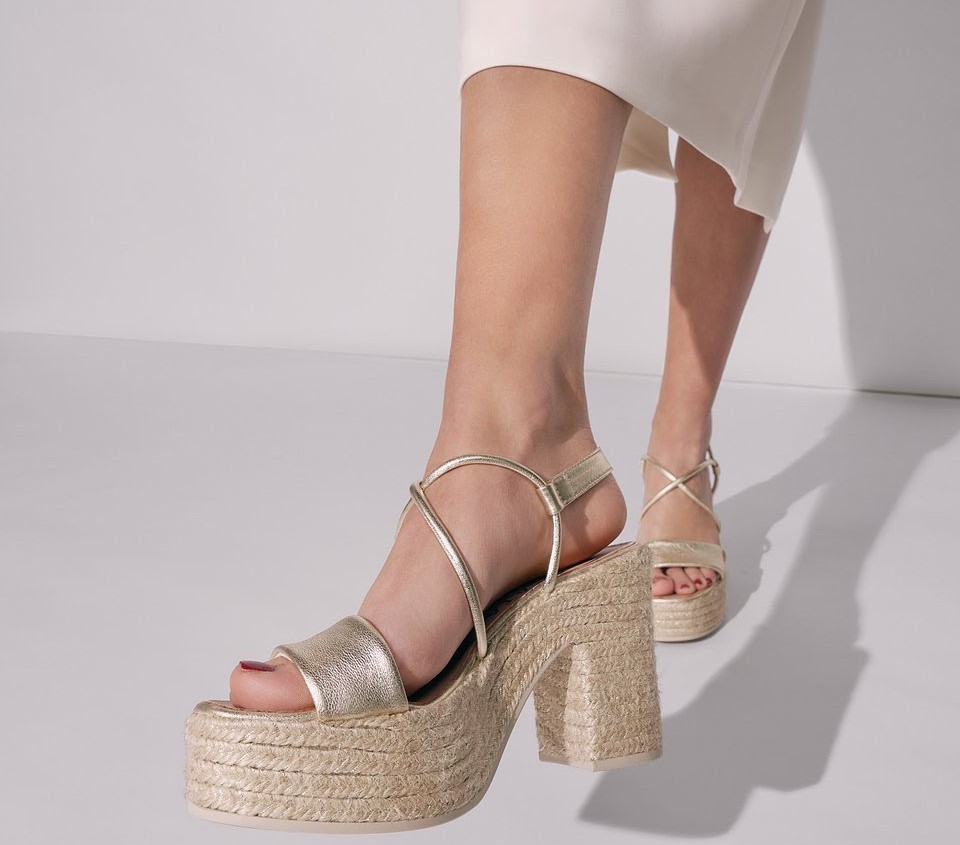 The Elia Espadrilles also mesmerize with their striking 4.5″ wedge heels set on a sturdy 1.5″ platform. Like the Jana, the Elia shoes feature the same exquisite golden threads woven through their natural jute soles, elevating their charm even further. The leather-cushioned insole ensures maximum comfort and impact absorption, while the movable ankle and spaghetti straps guarantee a secure fit. These wedges are perfectly crafted for your feet. These magnificent espadrilles are handcrafted using the finest premium Italian leather, making them the epitome of luxury and style.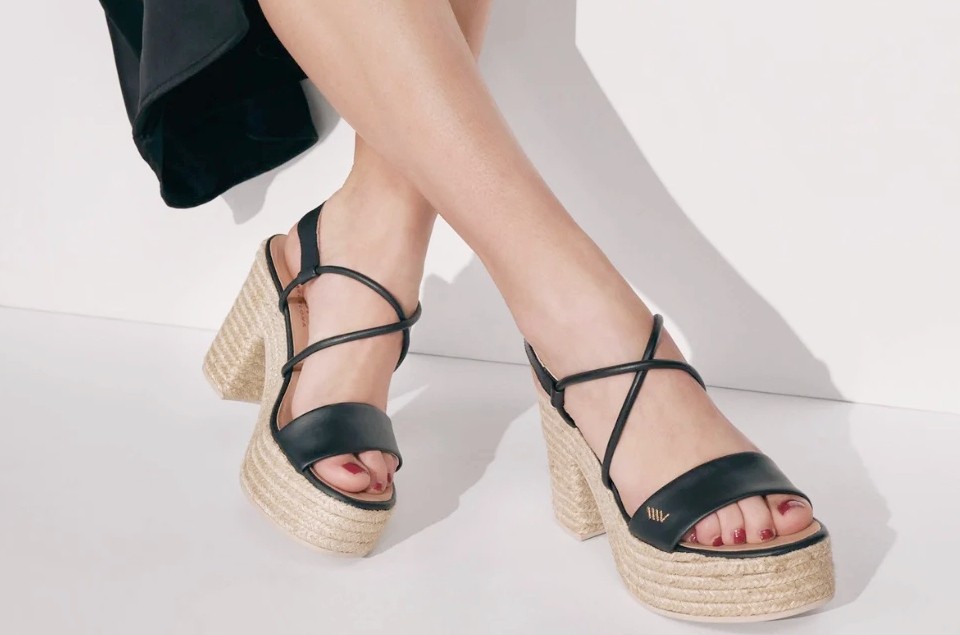 As an extra treat, Viscata offers a captivating twist with the Elia black leather sandals, exuding a bold attitude and sophistication. These espadrilles maintain the allure of their sister model while adding a touch of intrigue and edginess to your look.
With the Jana and Elia Espadrilles, timeless craftsmanship, modern comfort, a dash of opulence, and exceptionally stylish footwear come together. Whether you choose the chic soft suede Jana or the mesmerizing premium Italian leather Elia, these handcrafted espadrilles promise to elevate your summer fashion game with every step you take.
This article also appears on www.shoeography.com.