Attending the 2023 Summer Fancy Food Show was an unforgettable experience as we were introduced to Greenomic Delikatessen USA, a company that has redefined pasta packaging with its unique and captivating creations. Their commitment to delivering the finest quality and authentic flavors was evident in the products they showcased, leaving a lasting impression on us. The standout of their offerings was undoubtedly the Good Hair Day Pasta collection, which was as visually appealing as it was delicious.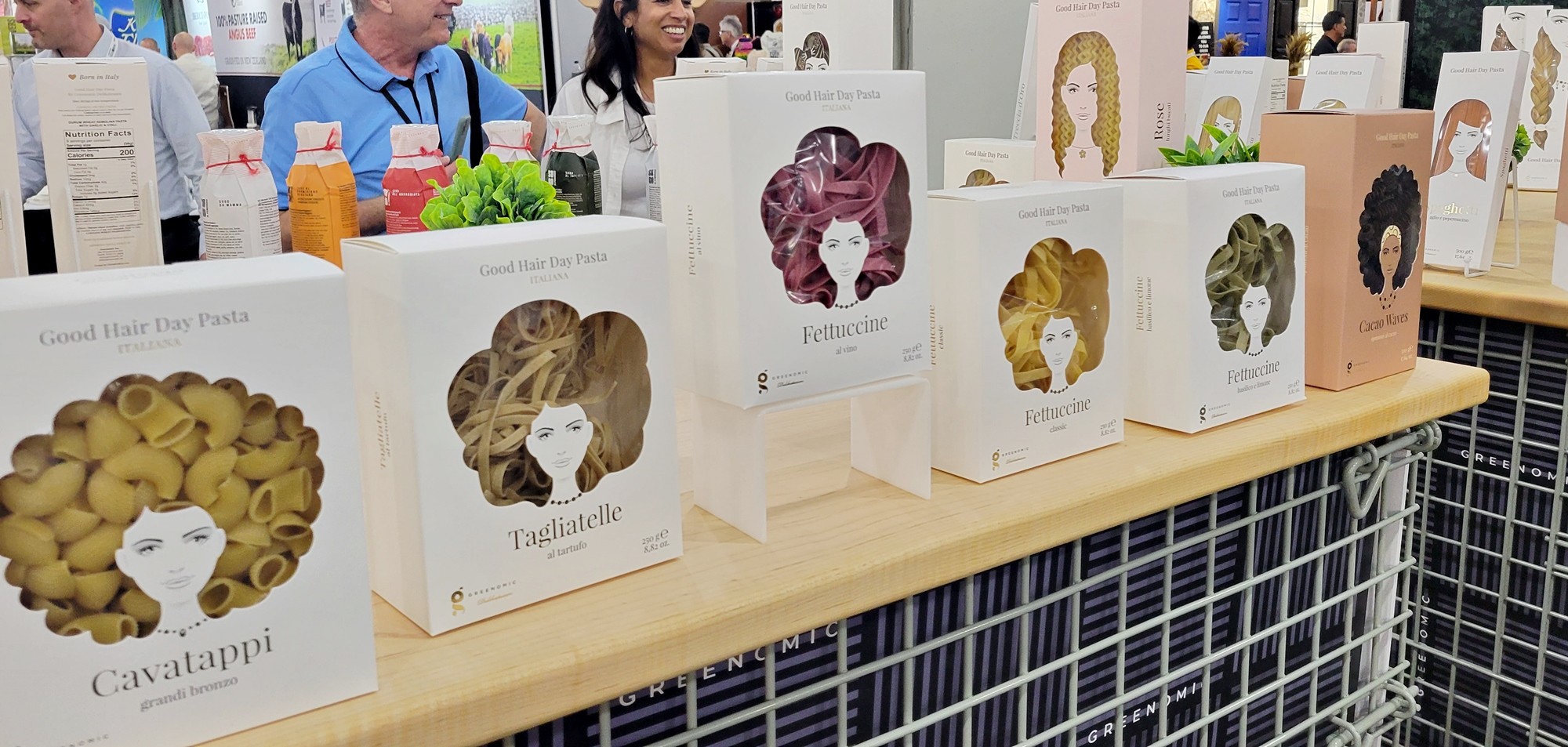 Most of their pasta, like the Classic Fettuccine, are true masterpieces, made with 100% authentic durum wheat semolina sourced from Italy, crafted through the traditional bronze process "al bronzo," and enriched with eggs. The result is pasta that not only looks stunning but also tastes extraordinary. The range takes an even more innovative turn with flavor.
The Italian Farfallone Butterfly pasta, creatively blends natural sun-dried tomatoes, spinach, red chard, black carrots, and turmeric to create a nostalgic 1960's vibe. On the other hand, the Tagliatelle al Tartufo pasta was an earthy delight, combining selected summer truffles and porcini mushrooms from Italy to create a unique and luxurious flavor profile.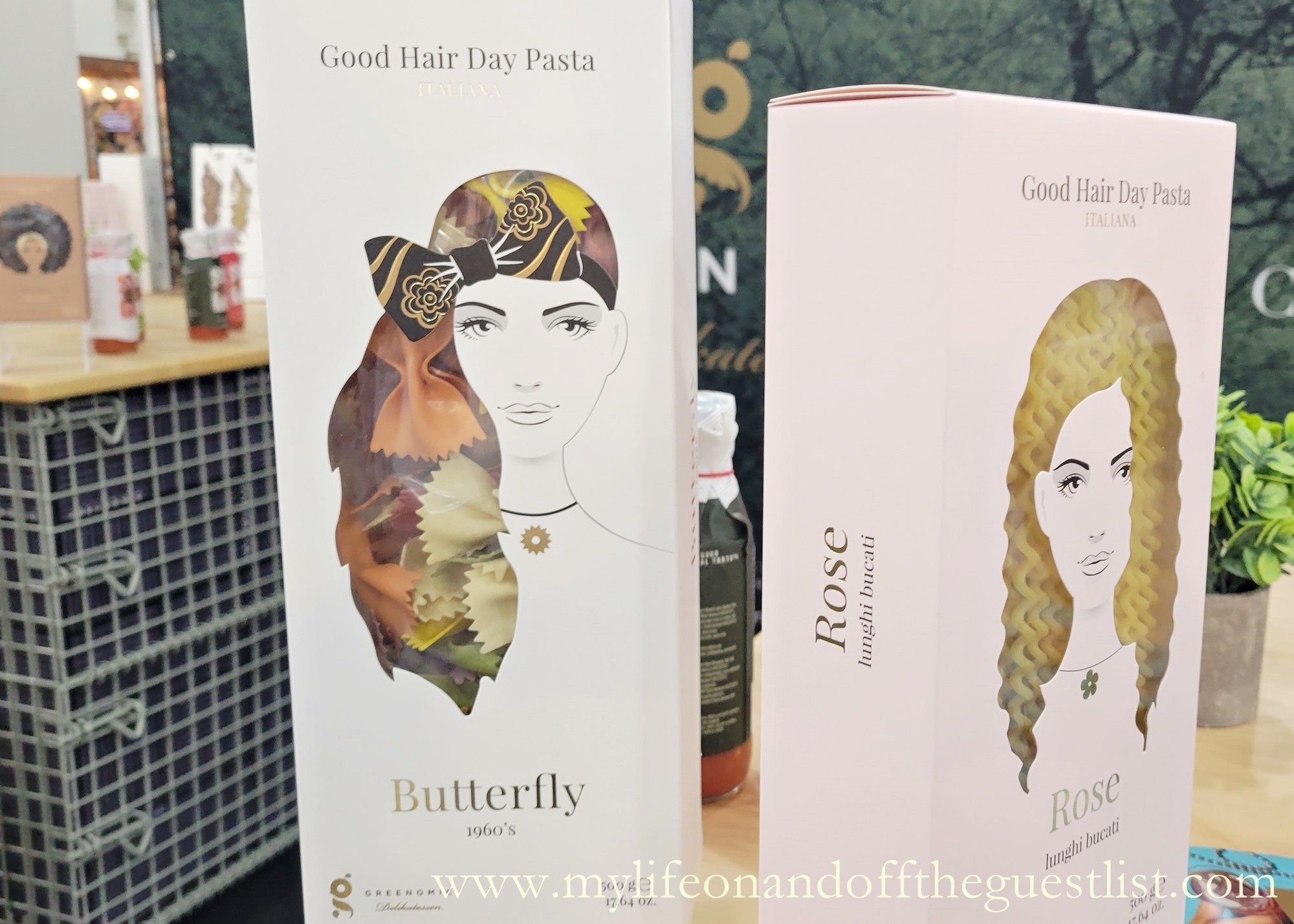 Greenomic Delikatessen USA continued to impress with their Cavatappi Grandi Bronzo pasta, macaroni formed in a helical tube shape that is Italian for corkscrews, is as mouthwatering as it is eye-catching. The Treccia al Peperoncino pasta was equally captivating, handcrafted, and braided into plaits with a touch of chili peppers for that perfect spicy kick, showcasing the brand's dedication to traditional artisanal techniques.
However, the ultimate favorite among their offerings was the Cacao Springs and Cacao Waves pasta. With a subtle cacao flavor, it could be enjoyed in both savory and sweet dishes, demonstrating the brand's versatility and willingness to push culinary boundaries.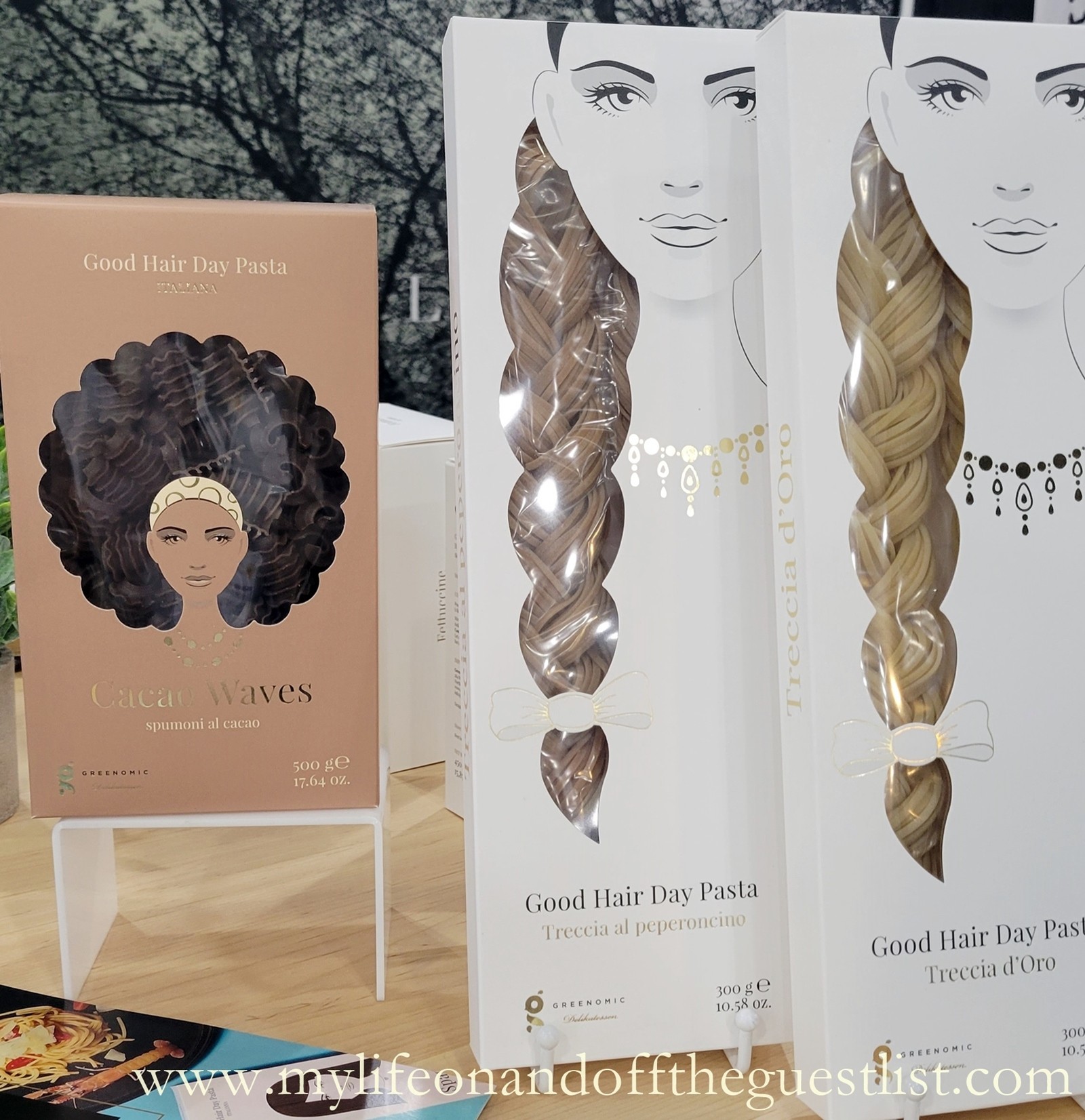 Throughout our experience getting to know Greenomic Delikatessen USA, it was clear that they take immense pride in their work, handpicking authentic recipes and using traditional methods to create these exquisite pasta delicacies. Their flagship Treccia d'Oro pasta and award-winning Sugo di Pomodoro pasta sauce collections further solidified their position as makers of gourmet excellence.
Greenomic Delikatessen USA definitely left us thoroughly impressed with their Good Hair Day Pasta range. They embrace and celebrate true pasta-making artistry. Their commitment to quality, authenticity, and innovation makes them a must in the world of gourmet pasta.