Designer Minh Le unveiled her highly anticipated Spring/Summer 2024 collection for her couture line, 831MINHLE, in a spectacular fashion week presentation at Paul's Cocktail Lounge, nestled in the heart of SoHo. The choice of venue was a stroke of genius, as the bright and vibrant colors of the lounge seamlessly complemented the essence of the new 831MINHLE Spring/Summer 2024 collection.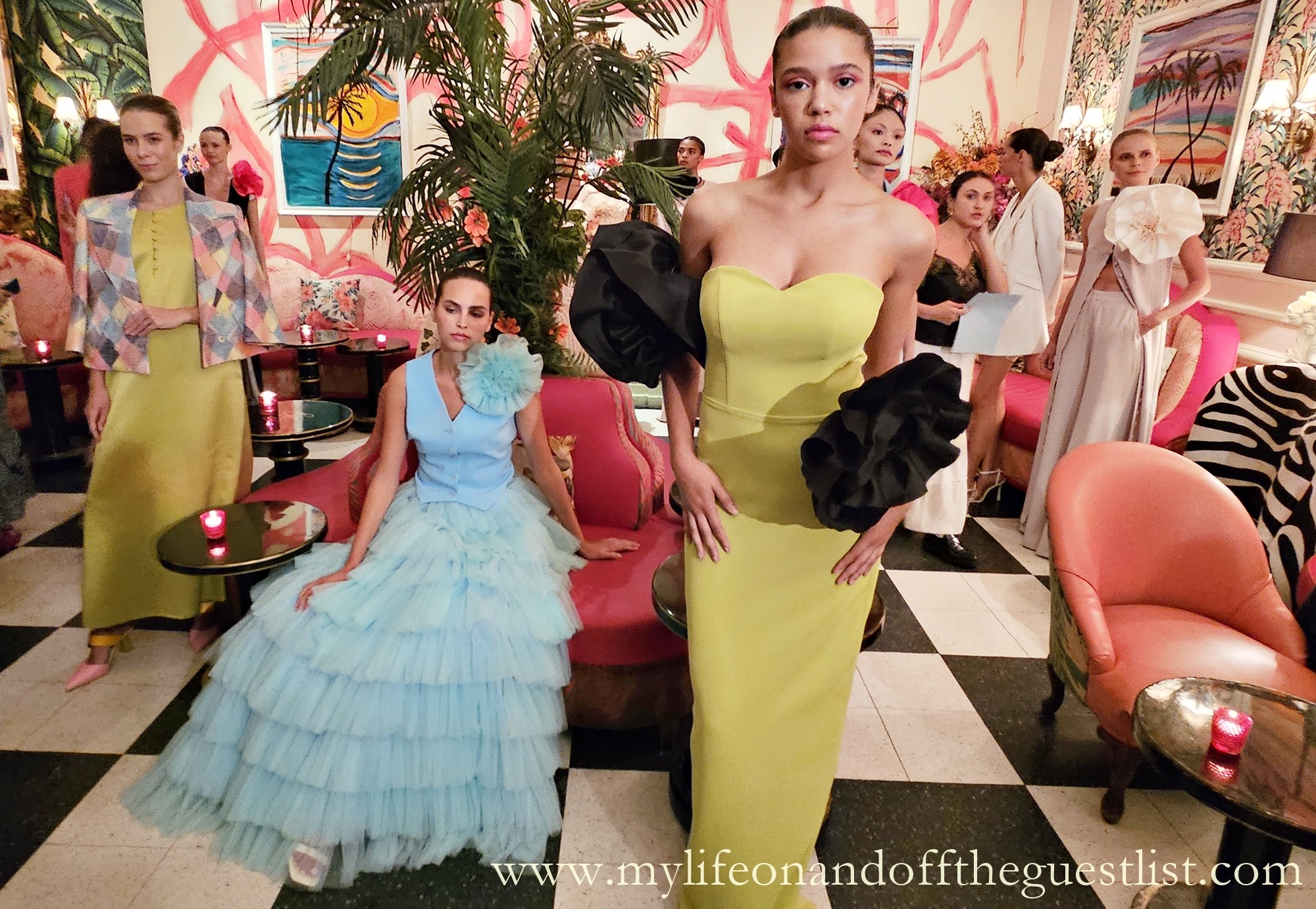 Le's 831MINHLE Spring/Summer 2024 collection exudes timeless elegance, effortlessly merging bold, vibrant tailoring with delicate and feminine silhouettes. What sets this collection apart is Le's unwavering commitment to sustainability, evident in the brilliant array of designs that span classic suiting to intricately detailed evening gowns. Throughout, the signature florette design takes center stage, symbolizing the strength and beauty inherent in the diverse tapestry of womanhood.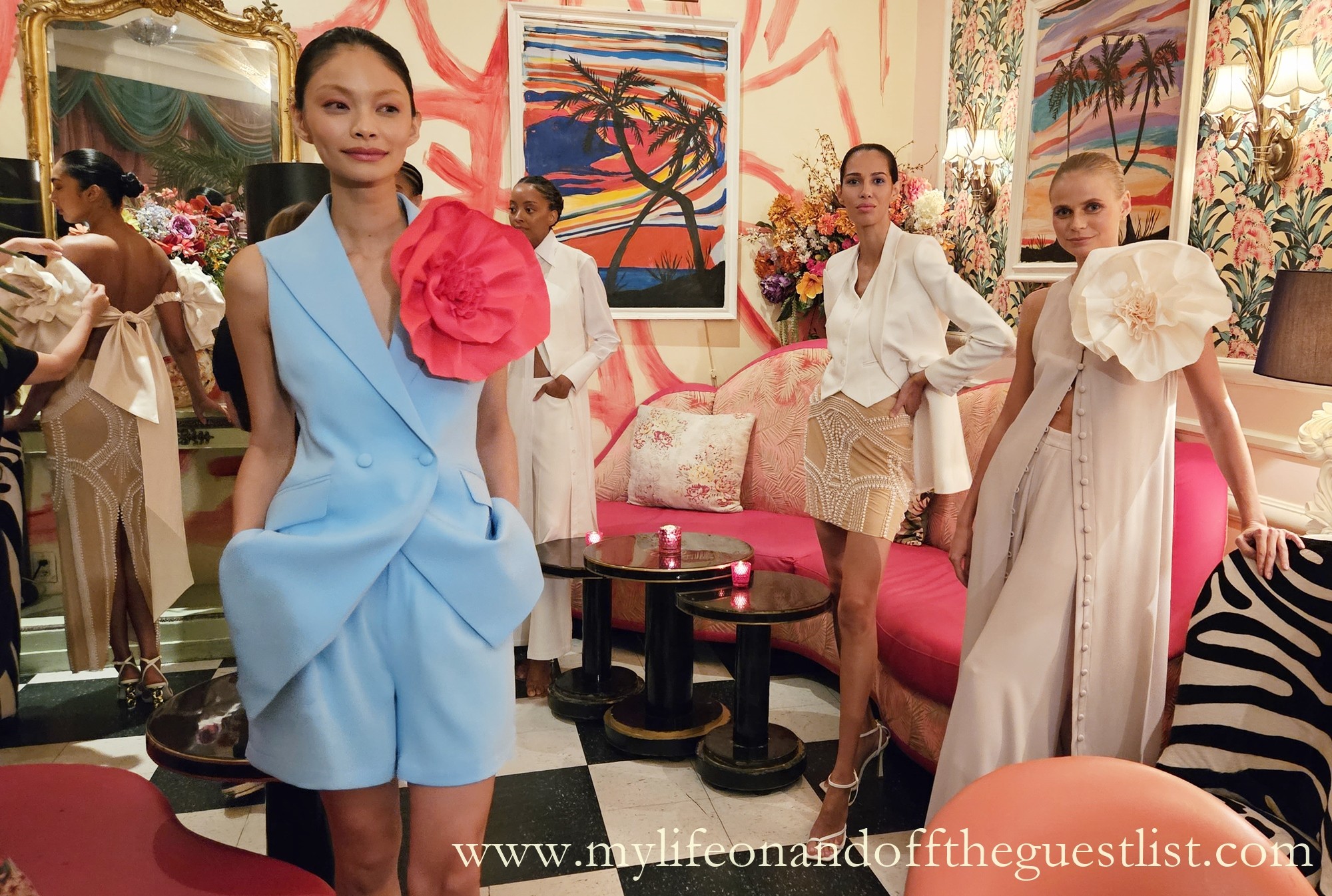 Diversity and inclusivity are not just buzzwords for Minh Le; they are principles woven into her designs. She passionately advocates for women's empowerment in all its forms and crafts pieces that instill confidence and liberate women. Her painstaking attention to detail shines through in each ensemble, drawing inspiration from a bold spectrum of colors, including hot pink, cobalt blue, fuchsia, chartreuse, and more.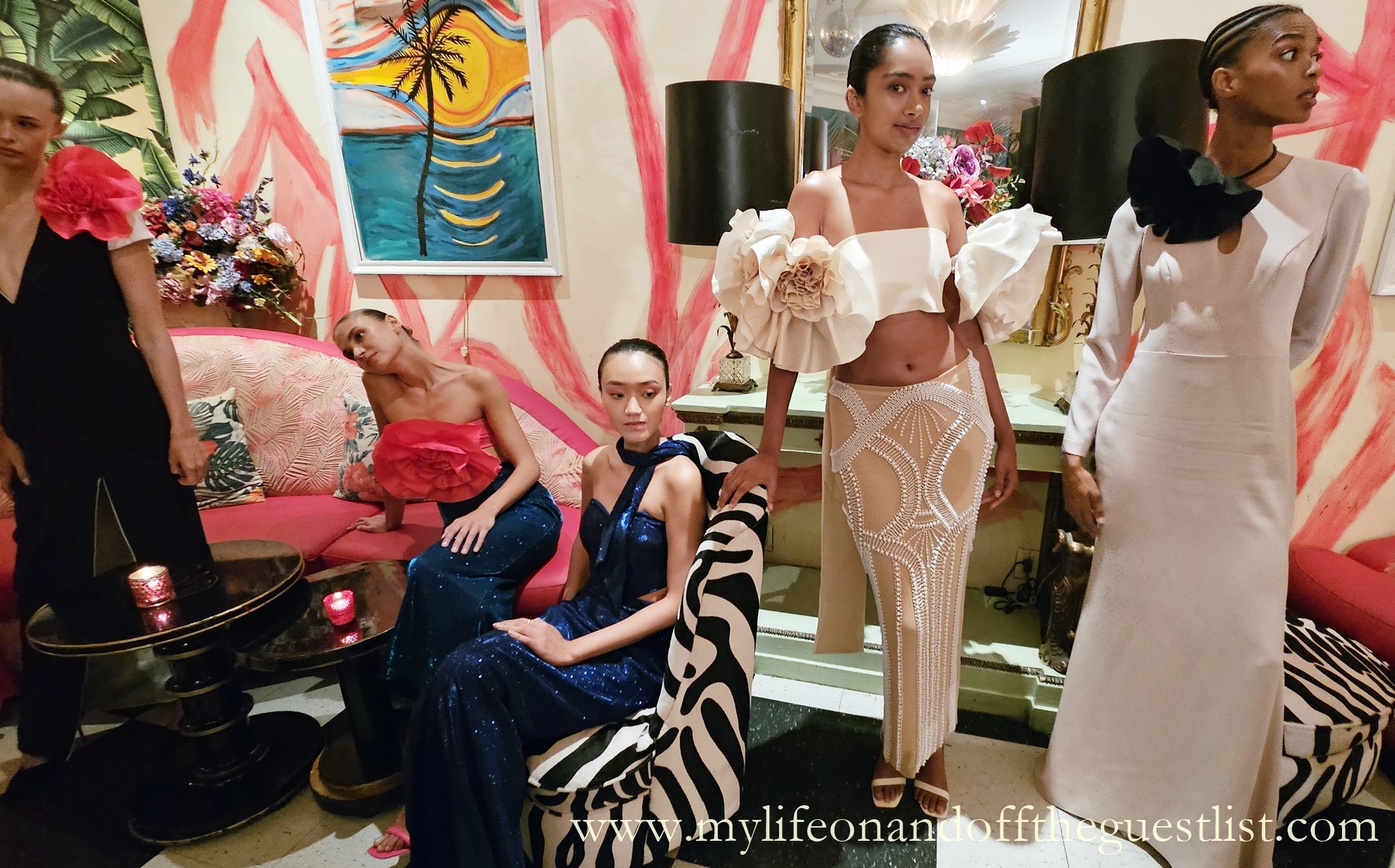 Traditional suit silhouettes serve as one of her primary design inspirations, symbolizing confidence, maturity, and power. Her evening gowns capture a delicate, whimsical sensibility infused with sultry seventies-inspired elegance, evoking the playful joy inherent in her creations.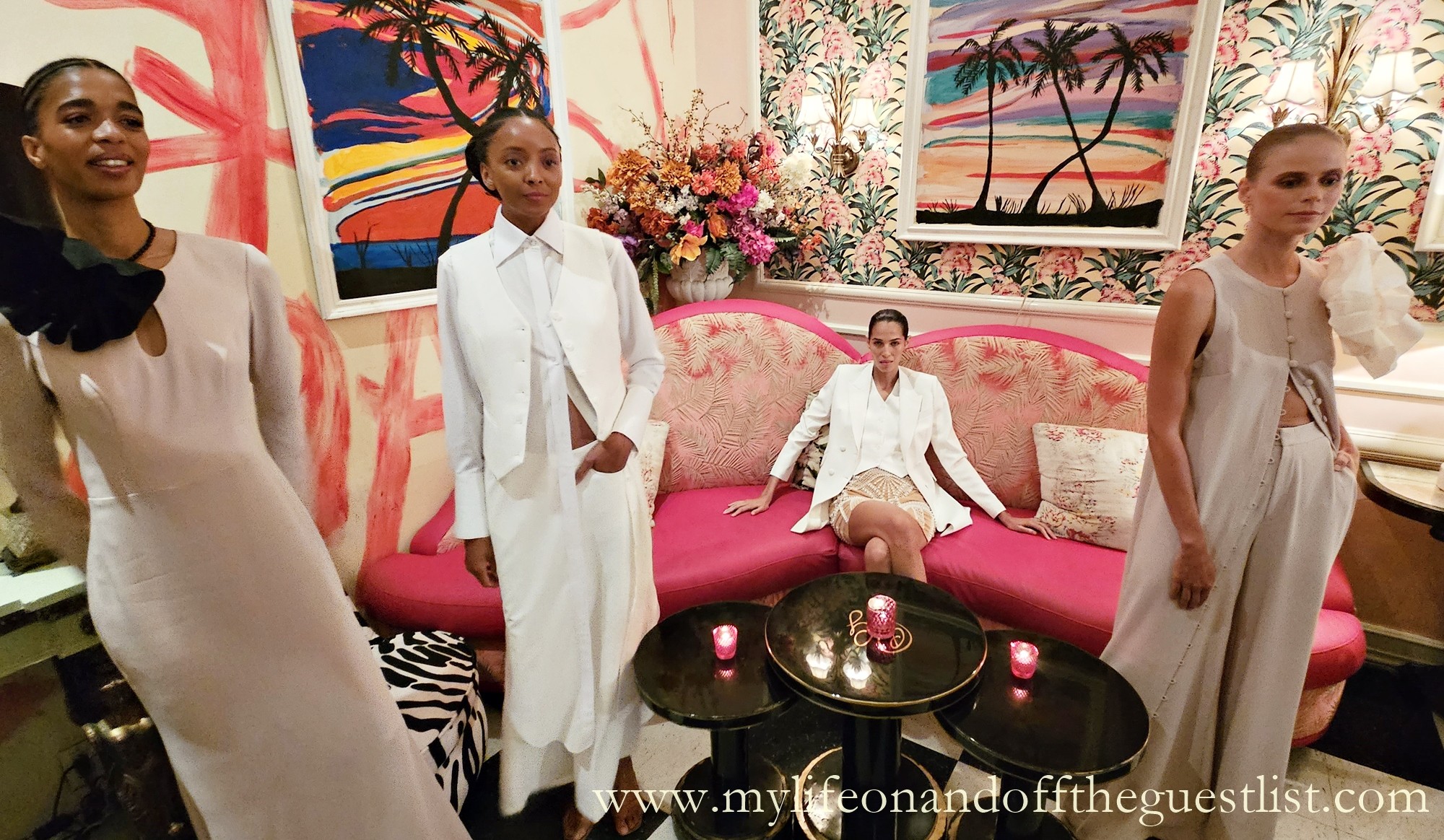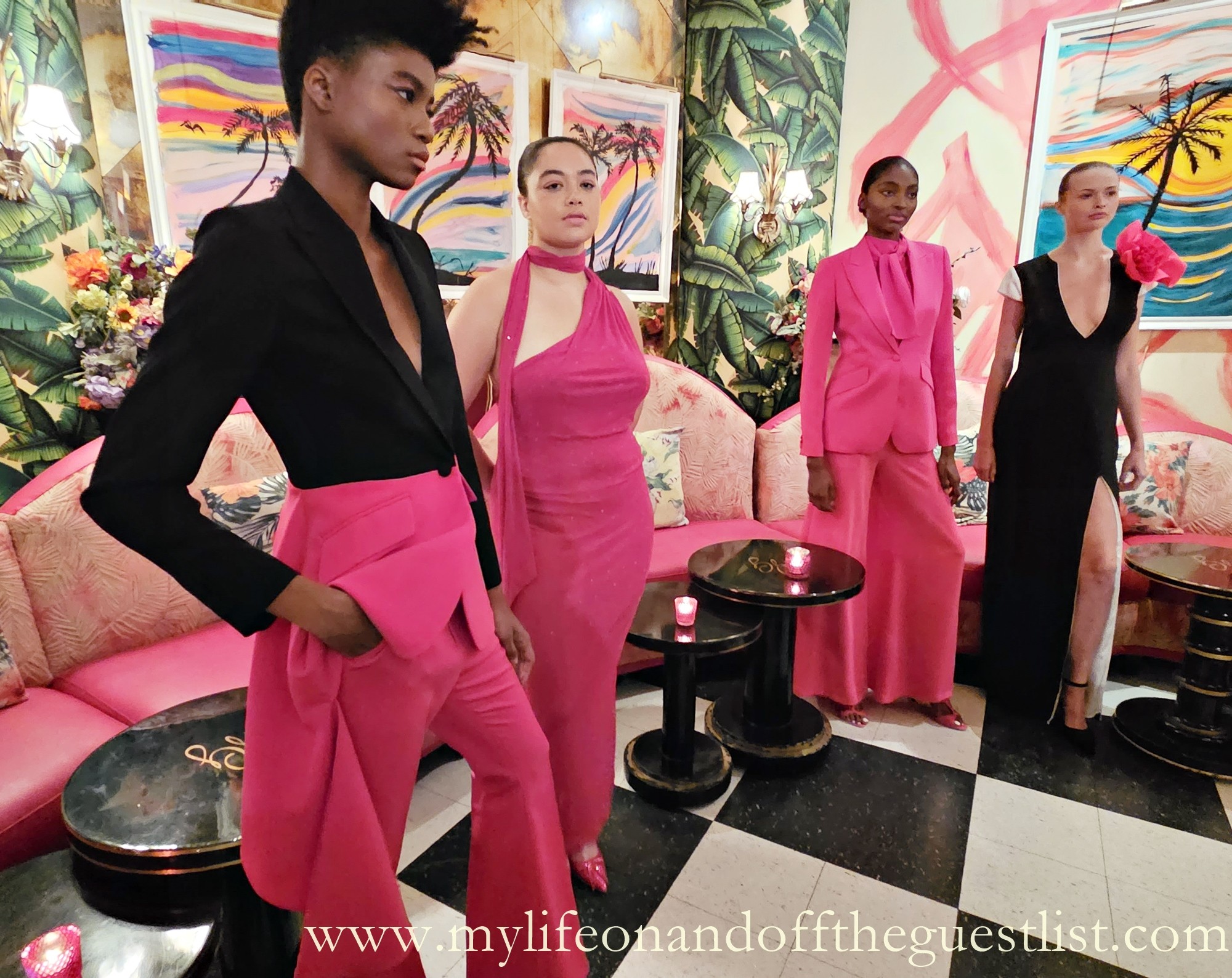 The 831MINHLE Spring/Summer 2024 collection featured an impressive array of looks:
Long-sleeve Beige Gown with Black Silk Florette Brooch
Cream Twist Tied Silk Top with Cream and Black Silk Florette Ball Skirt
White Longline Blazer and Vest in Crépe with Short Hand-stitched Pearl Skirt
Twist Tied Silk Top and Silk Florette Arm Bands with Long Hand-stitched Pearl Skirt
Black and White Cap-sleeve Gown in Crépe with Pink Silk Florette Brooch
Long-line Button Down Shirt in Cotton with White Vest and Pants in Crépe
Asymmetrical Black and Pink Suit in Crépe
Hot Pink Suit in Crépe paired with Hot Pink Silk Bow Blouse
Beige Sleeveless Duster and matching Pants in Crépe with Cream Silk Florette Brooch
Blue Shimmer Strapless Gown
Pink Silk Florette Tie Top with Blue Shimmer Long Skirt
Light Blue Asymmetrical Sleeveless Blazer in Crépe with matching Short
Harlequin Tweed Print Jacket with Chartreuse Silk Dress
Cobalt Blue Suit in Crépe with Green Large Silk Florette Brooch
Light Blue Vest in Crépe with Light Blue Tulle Ball Skirt
Hot Pink Shimmer Halter Gown
Chartreuse Strapless Gown in Crépe with Black Silk Florette Arm Bands
Strapless Hot Pink Top with Black Silk Florette and Black Tulle Embroidered Skirt
Gold Shimmer Halter Dress
Color-block Hot Pink and Fuchsia Suit with Gold Shimmer Strapless Top
The 831MINHLE Spring/Summer 2024 collection is a testament to her artistry and commitment to celebrating the multifaceted beauty of women while advocating for sustainability and empowerment in the world of fashion.