Renowned fashion designer Kevan Hall transported us to a bygone era of elegance and sophistication with his latest masterpiece, the Kevan Hall Spring/Summer 2024 collection titled "Cote d'Azur." Inspired by the refined and glamorous ambiance of 1930s Deauville, France, where fashion reigned supreme on the promenade, this collection pays homage to this era of unparalleled style. At Deauville, wealthy socialites flaunted high jewelry with effortless casualness, exuding laidback yet luxurious charm.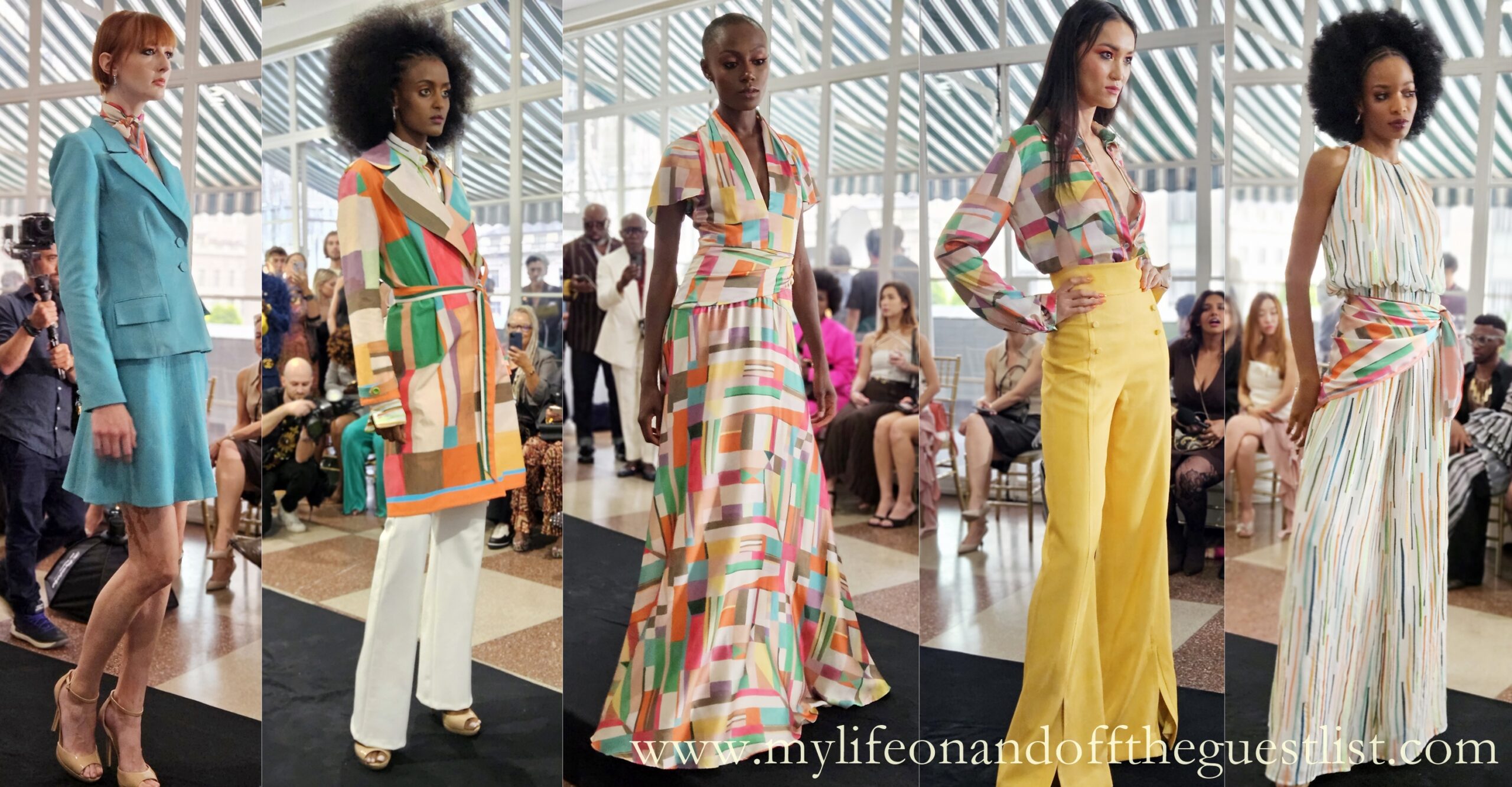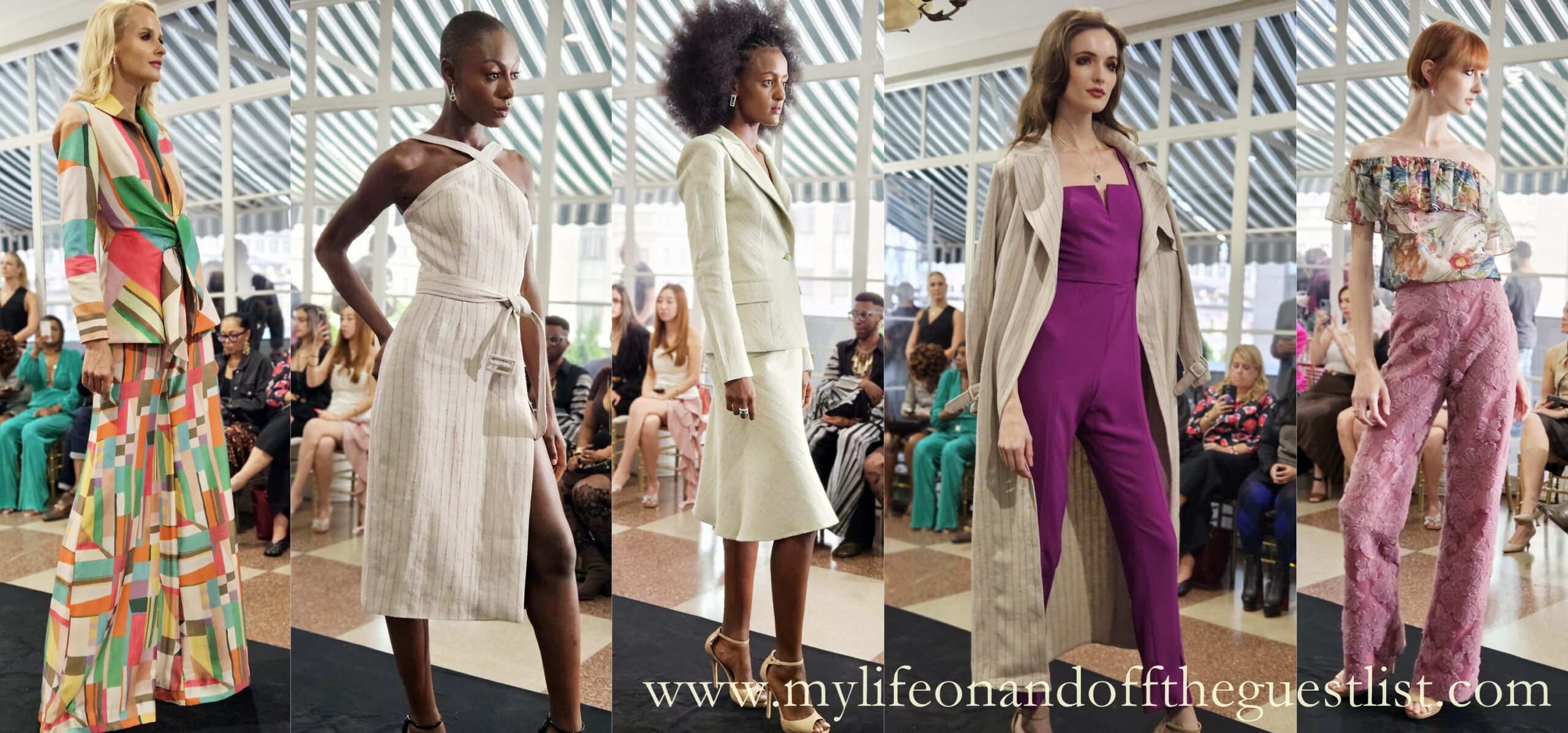 Cannes, synonymous with the red carpet and European fashion, serves as the grandest runway for couture and jewelry. The legacy of Deauville's fashion allure and the continued glamour of the Cannes Film Festival have converged to shape Kevan Hall's signature style, evident in every stitch of his Spring/Summer 2024 Collection. His masterful craftsmanship shines through in each ensemble, effortlessly blending classic and contemporary elements into breathtaking fashion statements.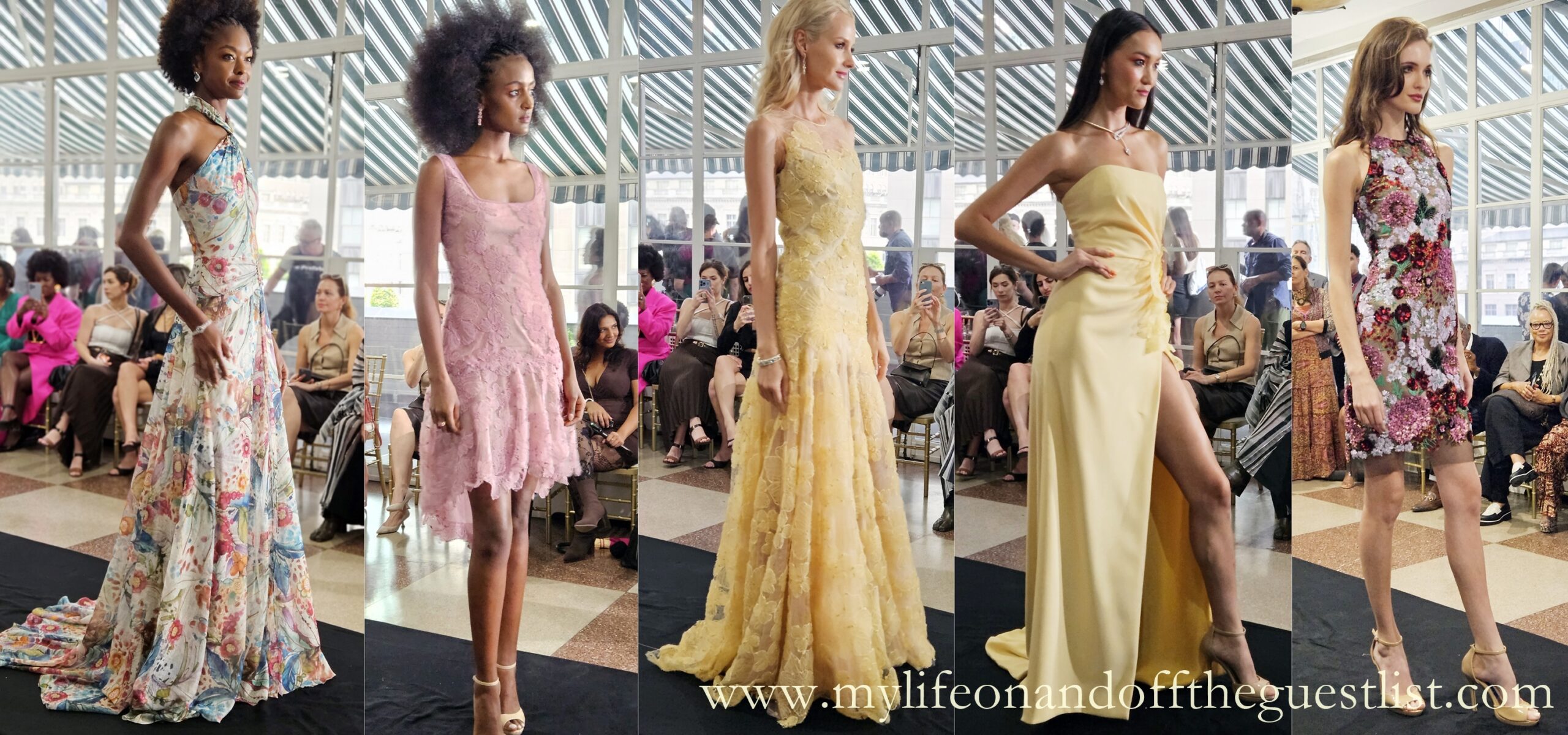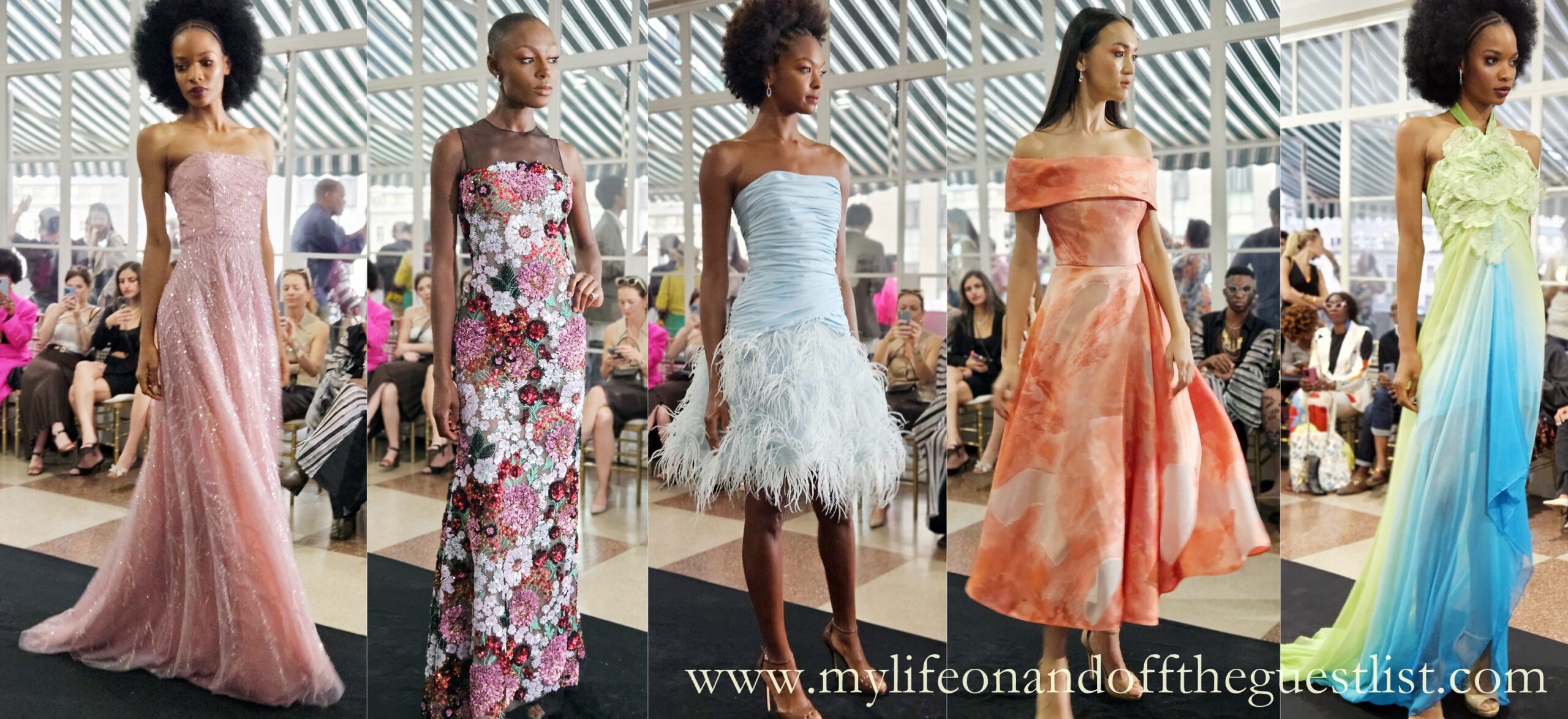 One of the Kevan Hall Spring/Summer 2024 collection's standout pieces was the Cote d'Azur grand plaid column bustier with a daring side slit (featured in the below photo). Its oversized graphic pattern exudes timeless elegance, while the modern bustier top adds a contemporary twist, making it perfect for sophisticated evening affairs.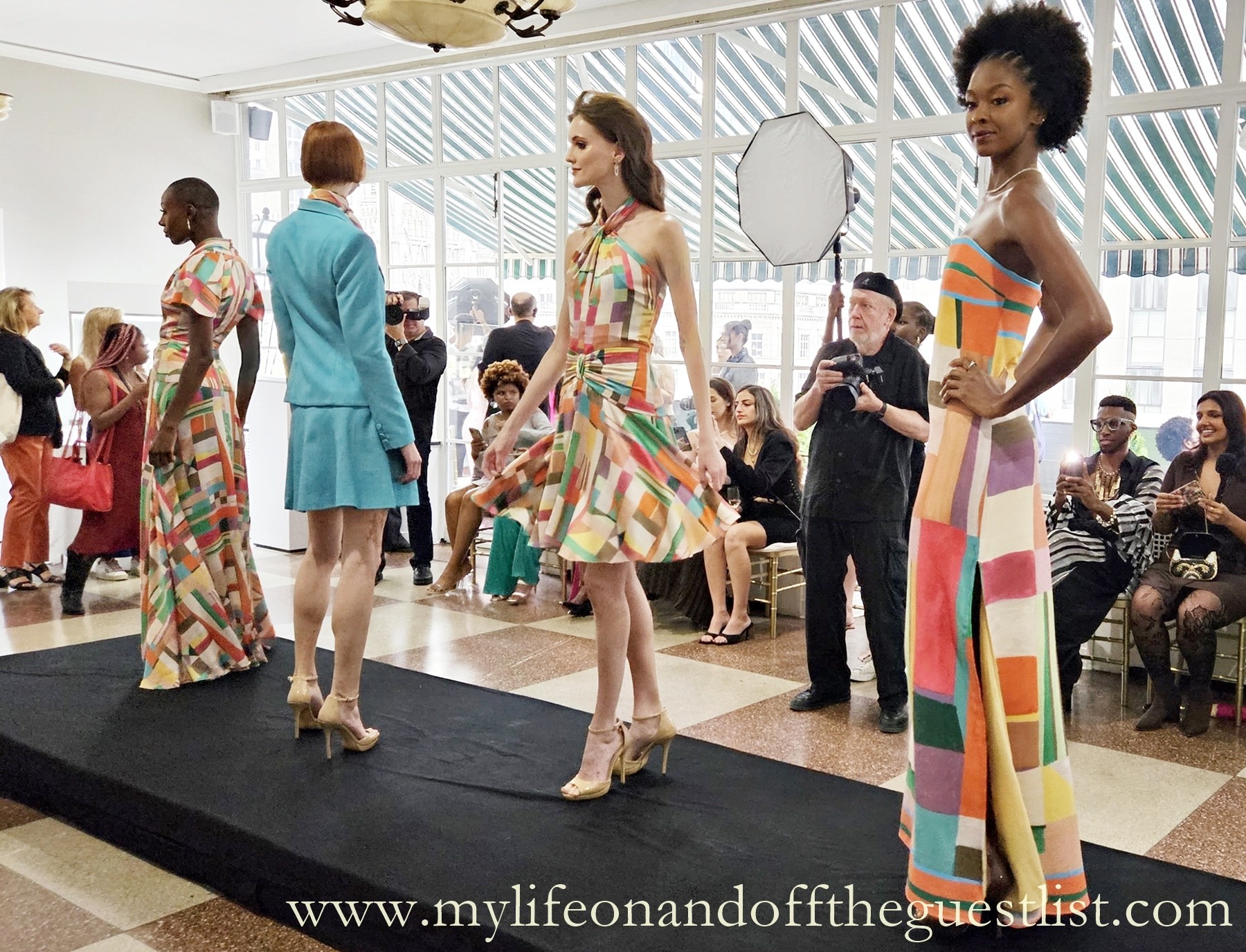 Another showstopper was the Multi-floral bouquet sequin gown (featured in the image right before the above photo), a vibrant fusion of sophistication and vivacity. With impeccable tailoring and a flattering silhouette, it's the embodiment of Kevan Hall's aesthetic, capturing the spirit of the runway.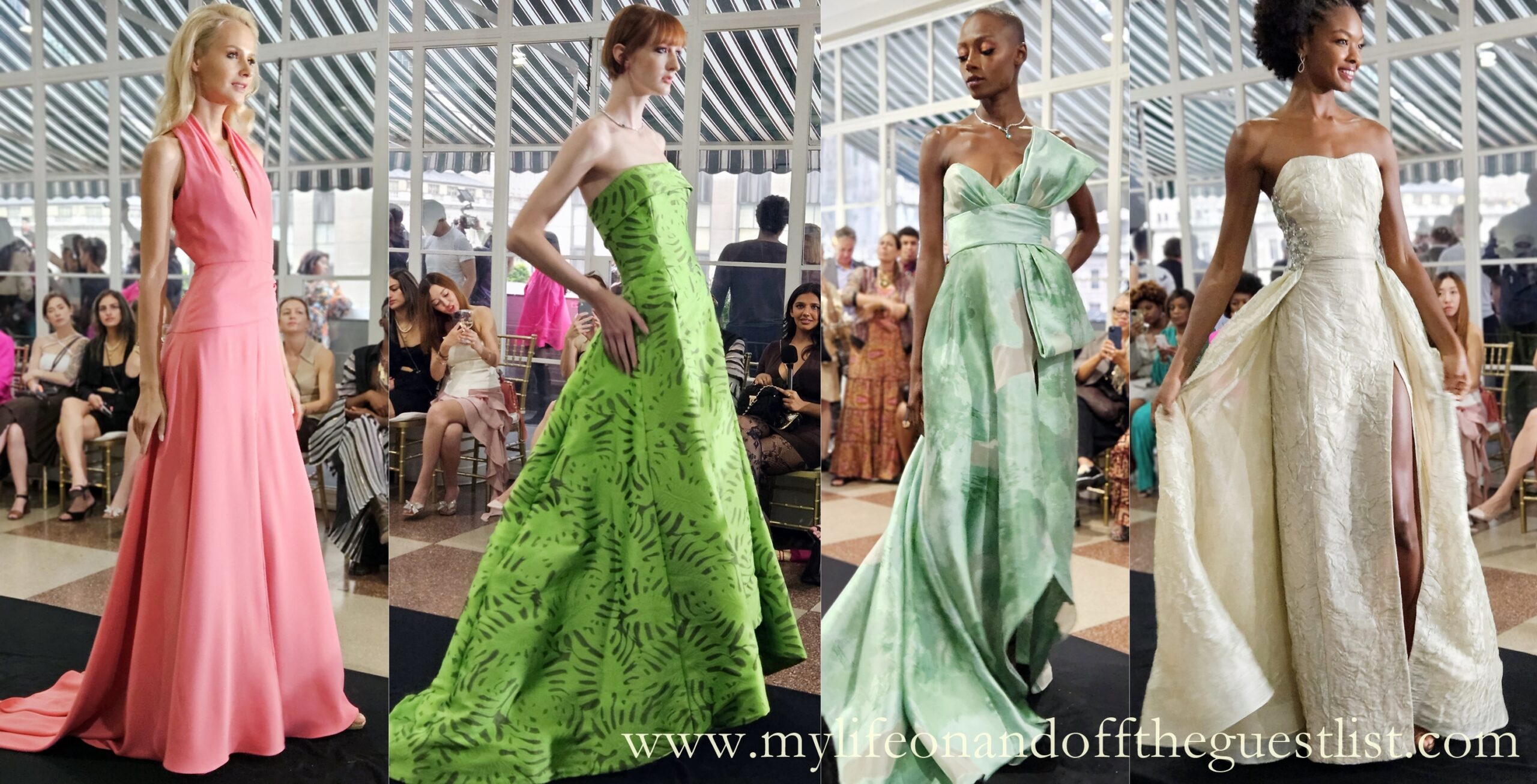 Adding to the allure of this season's collection is a collaboration with Chatham, a renowned luxury brand known for its laboratory-grown gemstones and diamond jewelry. With over 80 years of history, Chatham's innovative approach to replicating natural gem-growing conditions has resulted in a unique collection spanning classic to contemporary designs. To complete the looks, Nina Shoes provided elegant footwear, adding a final touch of style and sophistication to the collection.
The Kevan Hall Spring/Summer 2024 not only celebrates the designer's commitment to timeless elegance and innovation but also pays homage to the rich heritage of France's legendary Riviera. This merging of inspiration, creativity, and exceptional craftsmanship, in partnership with Chatham Jewels, elevates Kevan Hall's collection to an unprecedented level of splendor. His Cote d'Azur collection is a journey through time and elegance, where the past meets the future on the runway of high fashion.