SPIN, the original ping pong social club, recently celebrated the grand opening of its new flagship location, SPIN Midtown, situated at 1626 Broadway, right in the heart of New York City's entertainment hub and we had the pleasure of attending. This latest addition marks the ninth venue nationwide for this iconic brand, and it aims to continue the tradition of uniting people around the ping pong table.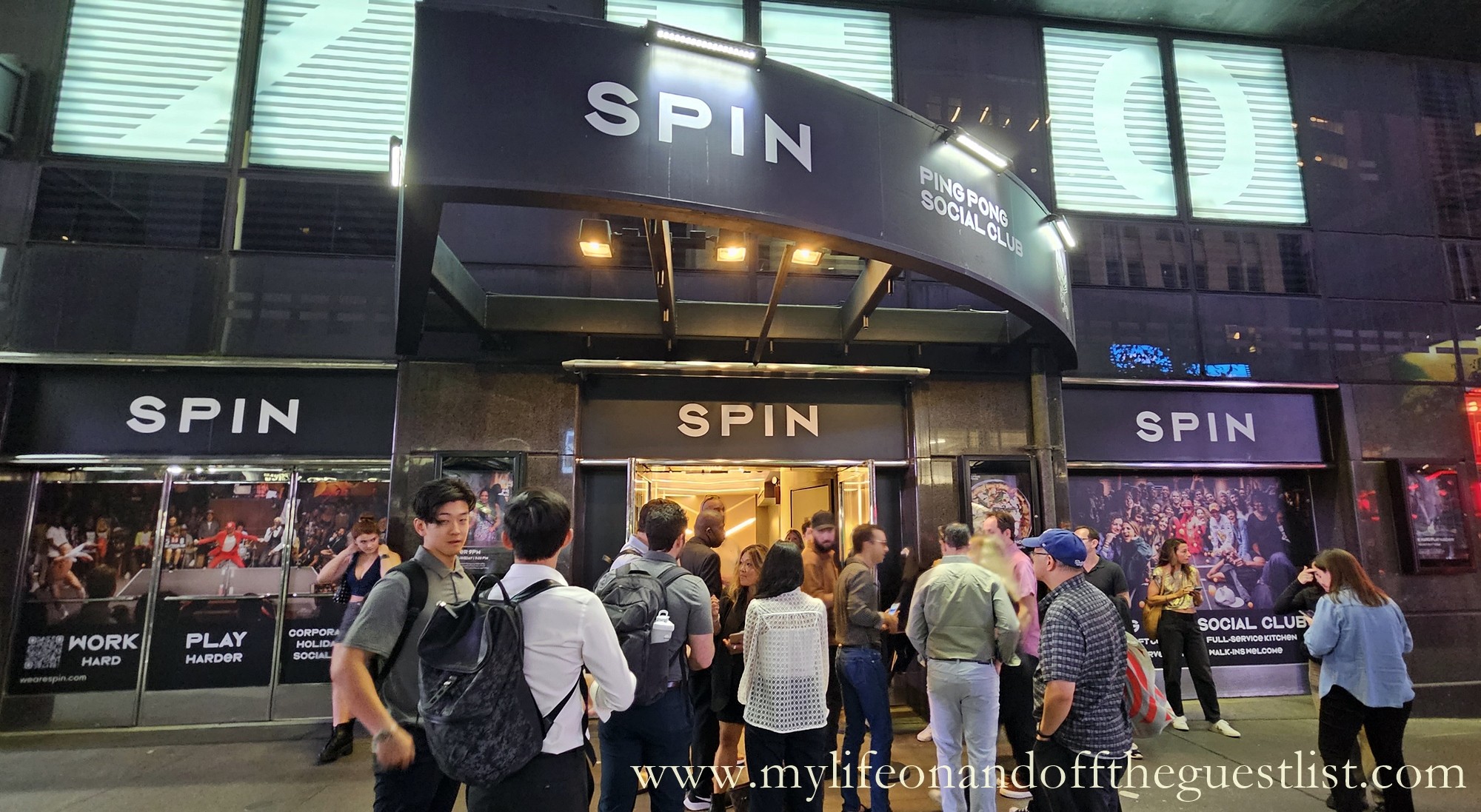 SPIN Midtown caters to the eclectic and diverse audience of the Big Apple, offering an escape from the city's hustle and bustle. As visitors step inside, they are greeted by a trail of neon lights leading to a vibrant underground venue. The space features ten ping pong tables surrounded by comfortable lounge seating, and a captivating wrap-around bar adorned with a customizable ticker screen, creating a warm and welcoming atmosphere for guests of all backgrounds.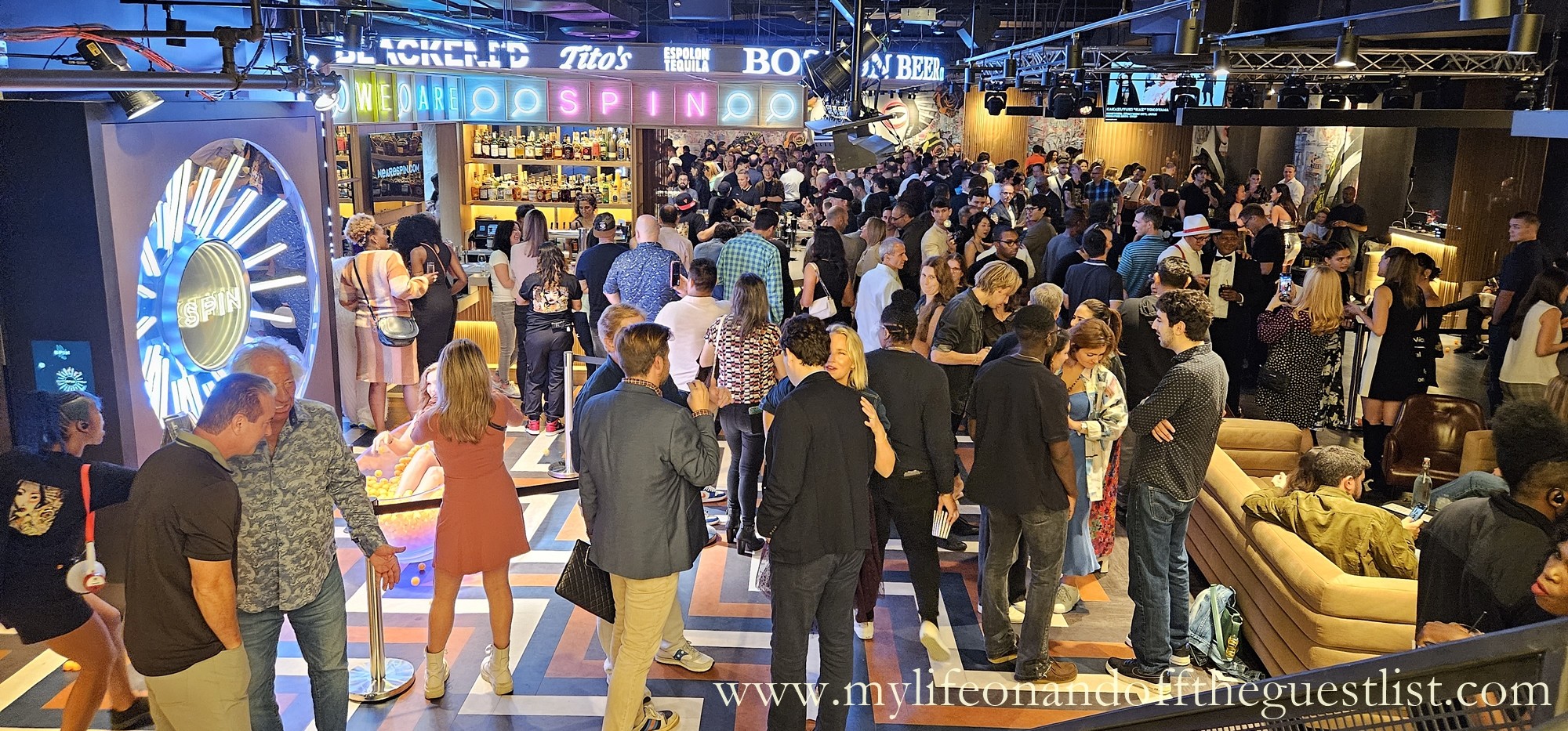 Setting itself apart from its predecessors, SPIN Midtown introduces a range of exciting features and special events. To capture the essence of New York City's energy and the ping pong community, SPIN Midtown brings Spinny, the M-ONE Pong Bot, to the U.S., providing a unique opportunity for guests to interact with a robotic ping pong arm equipped with AI capabilities, enhancing the SPIN experience with a blend of technology, innovation, and sport.
The venue also boasts an immersive 20-camera ping pong bathtub installation, inviting guests to dive into a tub filled with the brand's signature orange balls, strike a pose, and capture shareable videos for their social channels.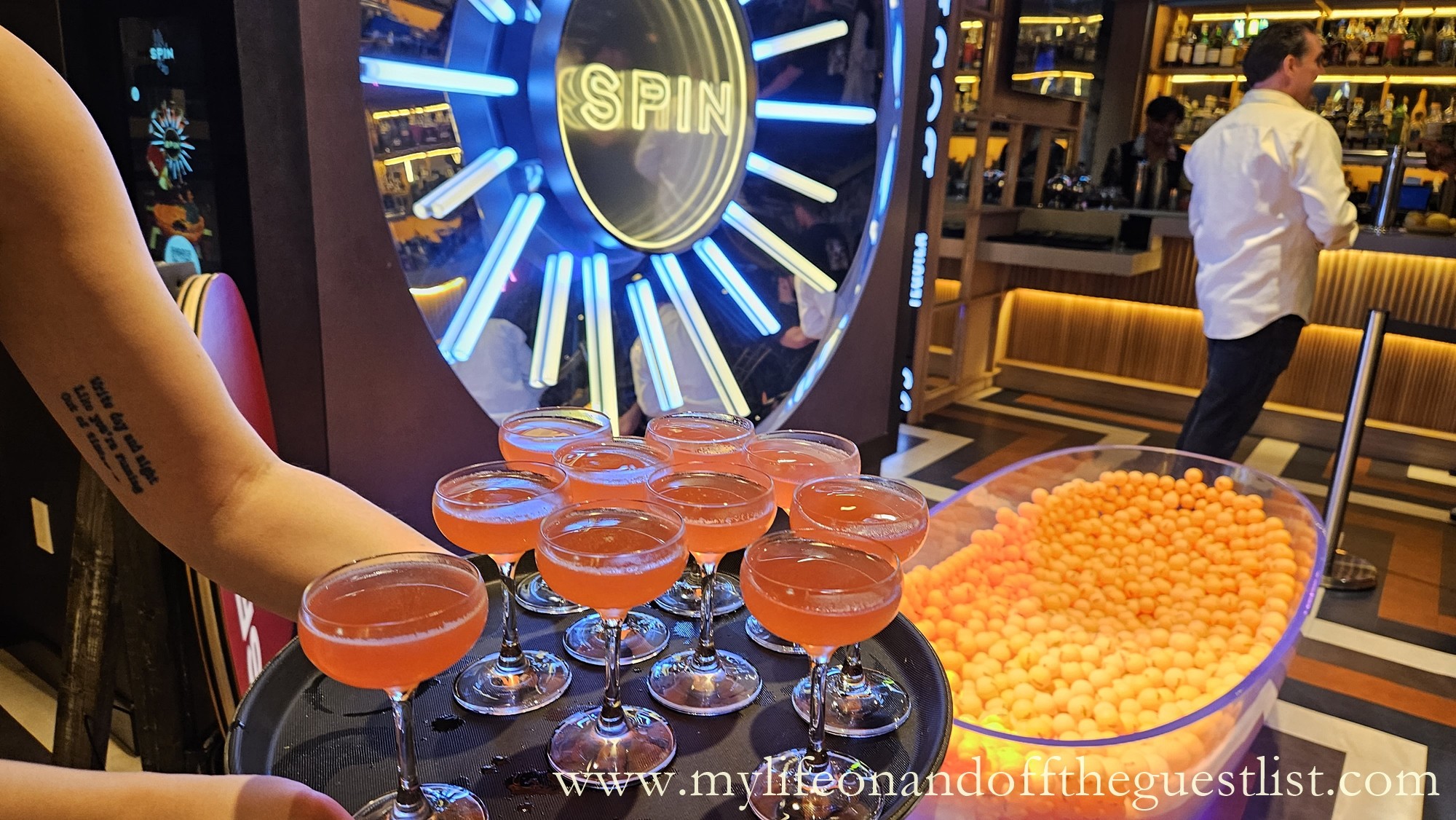 The social bar at SPIN Midtown offers a selection of beloved classics crafted by in-house mixologists, along with innovative spirit-free cocktails and signature drinks infused with ultrasonic sound. This bar is the ideal place for guests to relax, and enjoy food, drinks, and music.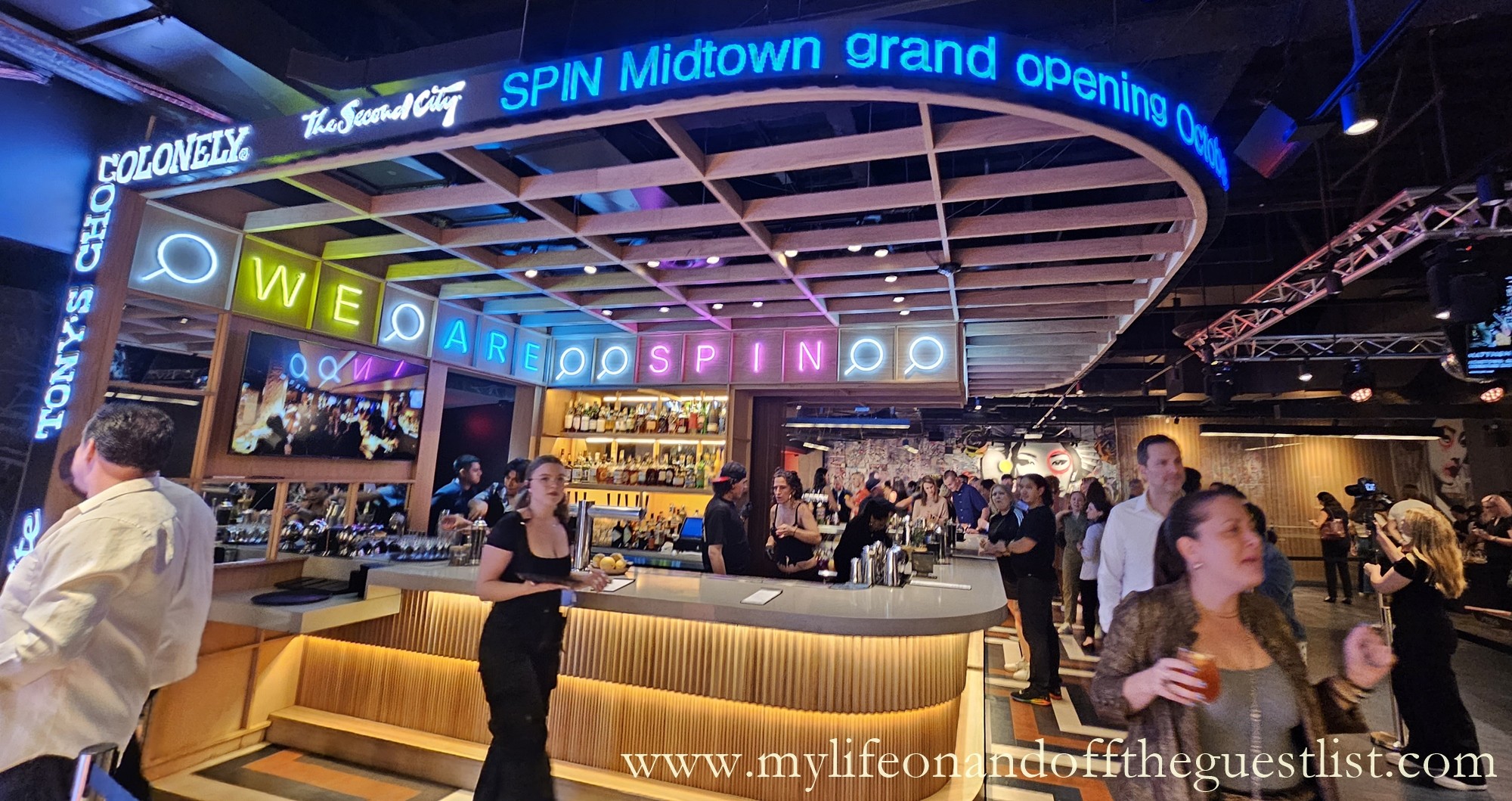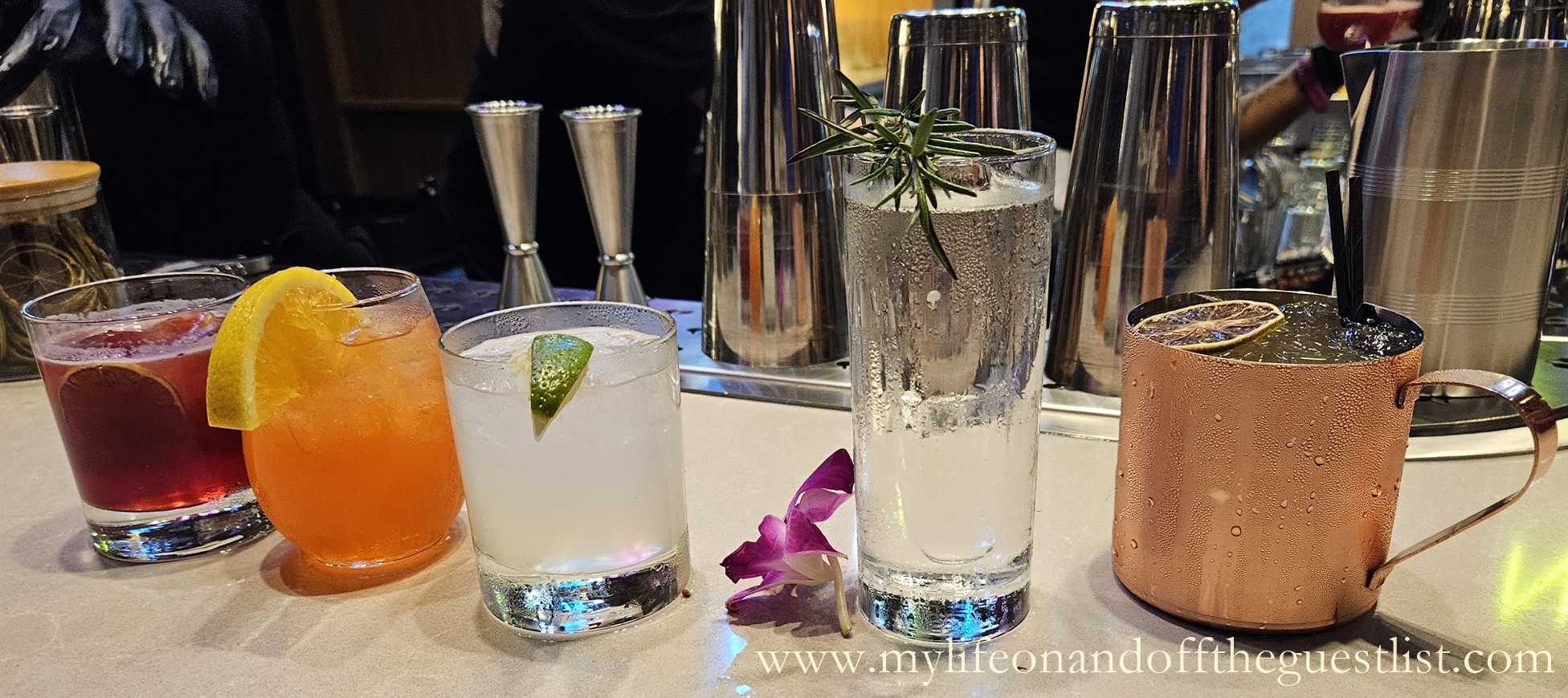 Art enthusiasts will appreciate custom work by local street artist DAIN, featuring graffiti collages blended with vintage Hollywood glamor, illuminated in neon for the first time. SPIN Midtown also introduces a newly designed Center Court in partnership with STIGA US, featuring automatic scoring and a SPIN-ified Jumbo-Tron that highlights player profiles and statistics.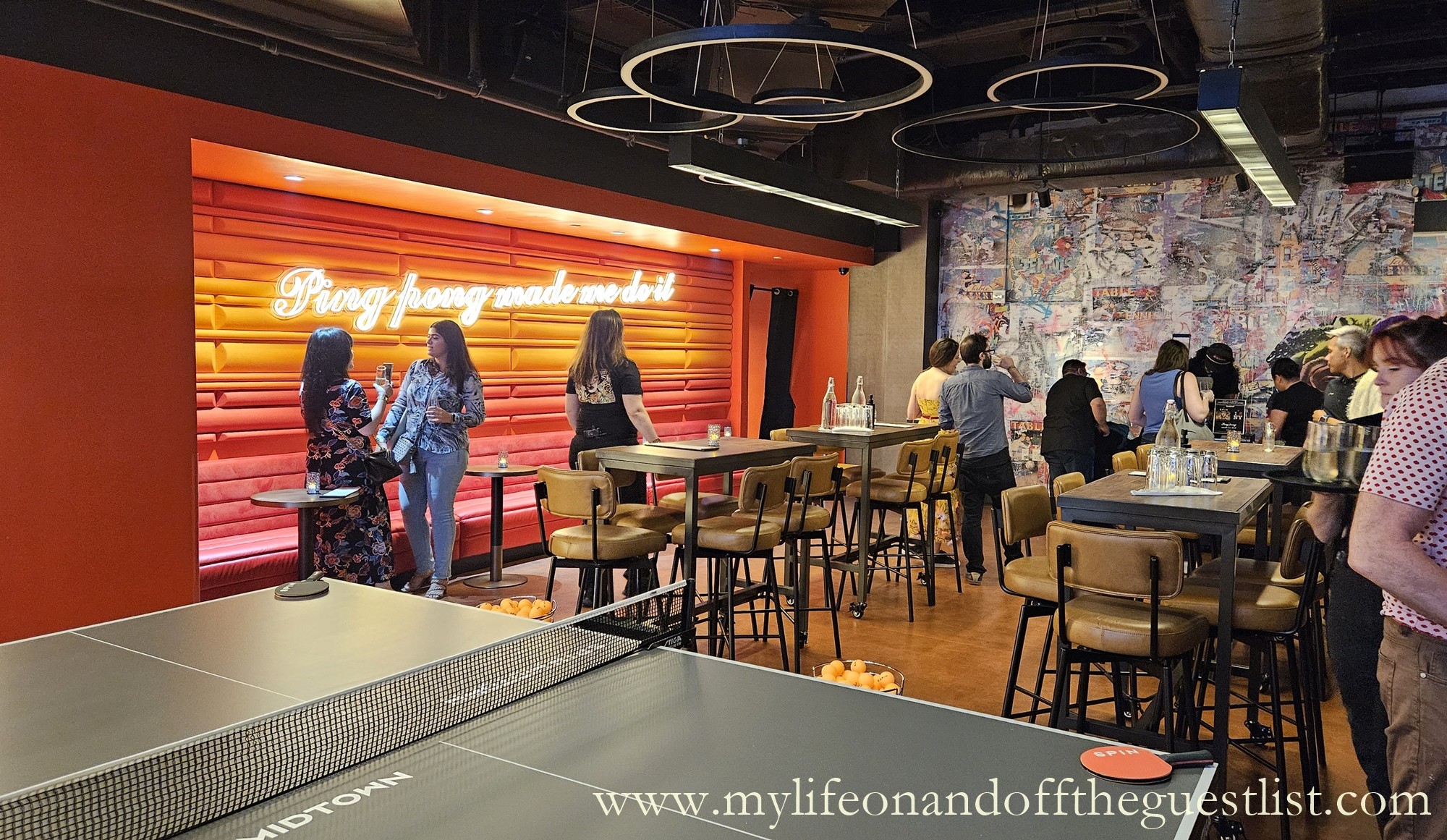 When it comes to dining, SPIN's farm-to-table approach ensures that the food program aligns perfectly with the social game of ping pong. With a wide range of shareable and stackable offerings, the menu complements the overall experience, including a unique signature blend of spices crafted in partnership with La Boite and edible mushrooms from Afterlife, a sustainable local mushroom farm.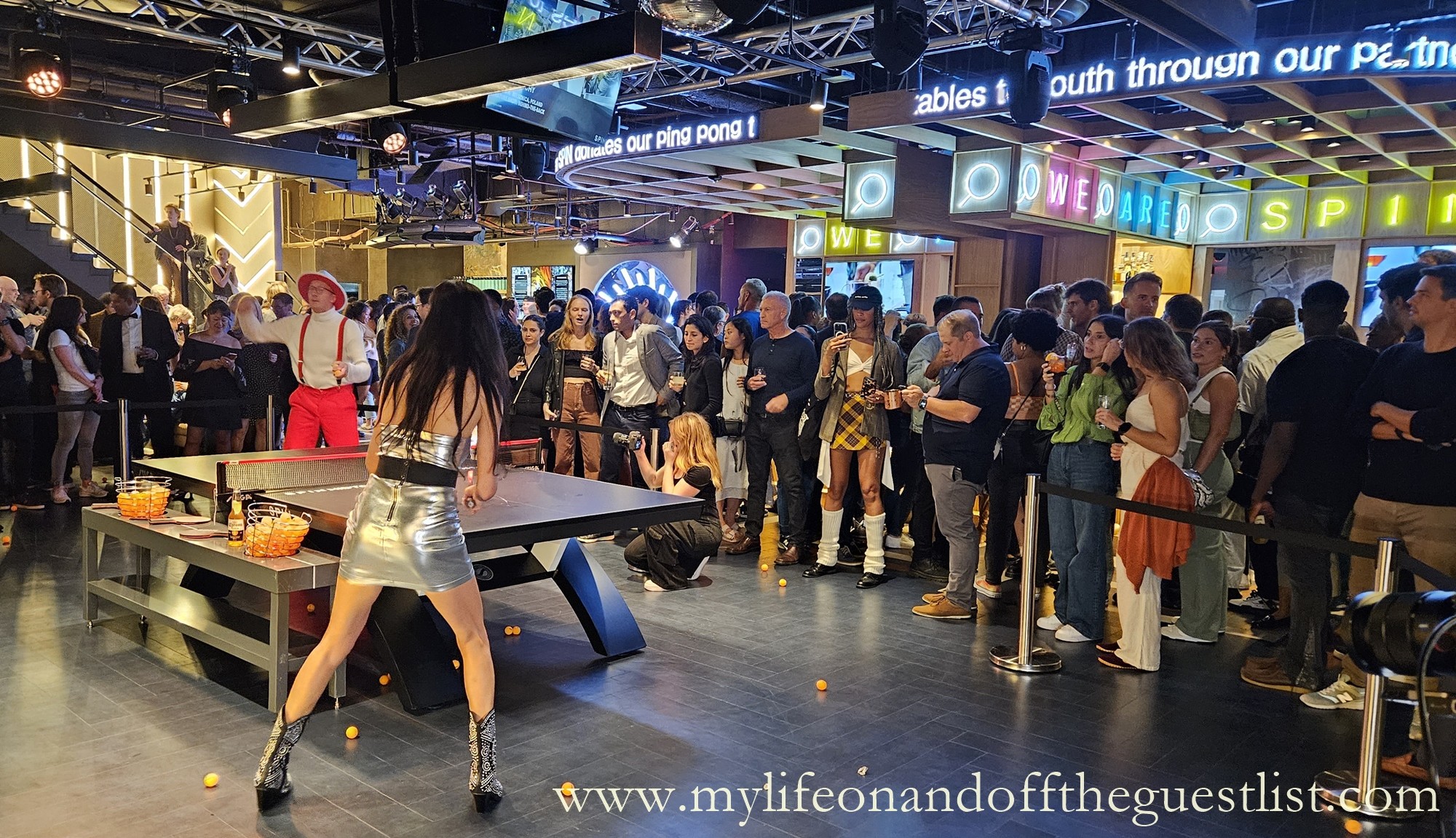 SPIN Midtown is not just a place to play ping pong; it's a space where connections are forged through play. The venue offers special programming throughout the year, including communal ping pong lunch hours, beer and burger specials, Tuesday night unlimited ping pong, interactive ping pong shows, and various seasonal and holiday-themed events.
SPIN Midtown is open to the public Monday through Wednesday from 12 p.m. to 11 p.m., Thursday from 12 p.m. to 12 a.m., Friday and Saturday from 12 p.m. to 1 a.m., and Sunday from 12 p.m. to 8 p.m. With reservation options starting at $9.00 for 50 minutes of play, SPIN Midtown is set to become a unique destination for those seeking fun, social connection, and a dose of New York City's vibrant spirit. For more information and reservations, visit www.wearespin.com.