Sometimes it can get quite challenging to eat a well-balanced and nutritional meal. The supplement industry is booming for that very reason. We rely on vitamins and supplements to fill in the nutrition we're missing from our meals. While it helps, it's much better, to begin with already nutritionally complete meals. This is where Huel's Hot & Savory range comes in. Huel is the best-selling complete nutrition brand in the world and is famous for its on-the-go powder food. We're sure they're astronaut-approved. In September 2020, Huel launched the industry-first complete hot & savory instant meals. They recently added America's favorite take-out foods options bringing their vegan, hot, and savory complete food offerings to six.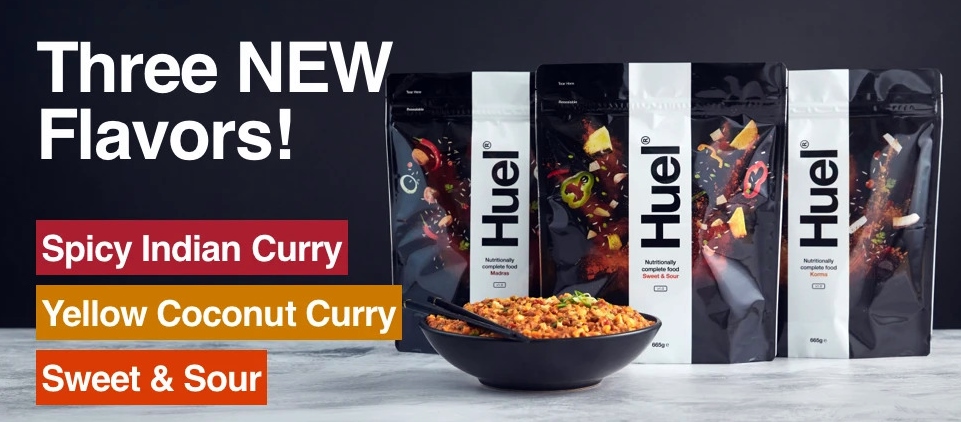 Imagine a quick and healthier spin on some of your favorite takeout meals right at home. You can with the latest additions to the Huel Hot & Savory instant-meal line-up. They are nutritionally complete vegan meals packed with rice, quinoa, vegetables, herbs, and spices. These innovative instant-meals offer the world's first nutritionally complete curry in two delicious flavors and a healthy take on a Chinese classic. The three new flavors join Huel's Mexican Chili, Tomato & Herb, and Thai Green Curry.
What we love about them. You can enjoy the wonderful flavors of Yellow Coconut Curry, Spicy Indian Curry, and Sweet and Sour in under five minutes. All of Huel's plant-based, instant meals have the right amount of carbs, fats, protein, fiber, and all 27 essential vitamins & minerals you need. They contain no lactose or any animal products, no soy, and no GMO.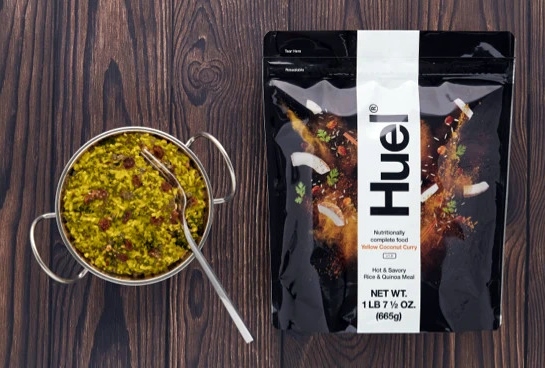 This irresistible blend boats creamy coconut, delicate spices, sweet sultanas, and cooling cilantro. If you love curry flavors but not a big spicy food fan, then you will love the Yellow Coconut Curry.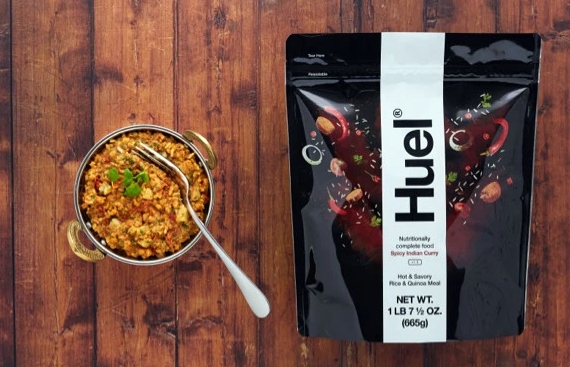 If you love spicy food, then the Huel Spicy Indian Curry is a must. It is Huel's hottest flavor yet and is packed with tomato, sweet potato, and a scorching spice blend.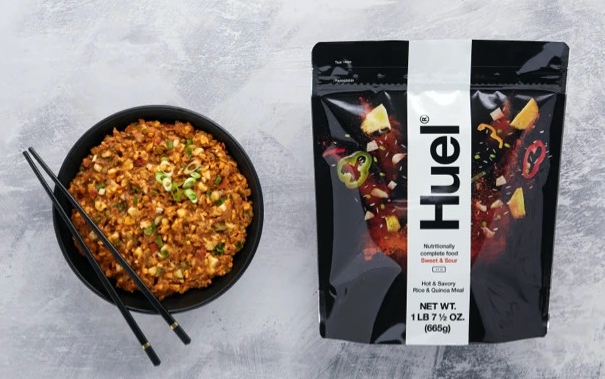 A mouthwatering mix of sweet pineapple, zesty peppers, spices, and zingy scallions you will thoroughly enjoy.
Two of our favorite things about these meals, first, you don't have to be vegan to enjoy them. In fact, we've been alternating between adding shrimp, beef, chicken, or no animal protein at all to our lunches and dinners; second, they are perfect if you're sick of cooking. After a year of cooking and cleaning up, we welcomed the quick prep time and getting to our meal faster. The amount of cooking time we have saved is incredible; not to mention the money we're saving on groceries and takeout.
If you have cooking fatigue, you will welcome Huel's advantage of spending less time in the kitchen.