The third and final event of the night was a viewing party for the premier of the show
Stylista
. If you're not already familiar, Stylista is the new reality show with Elle Magazine which airs on the
CW Network
where hopefuls claw (oh yeah, the claws are already showing) for the position of Assisant to Anne Slowey, the Fashion News Director of Elle magazine.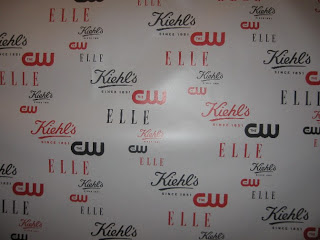 The event was being held at Kiehls and there were flat screen TVs in each room in to watch the commercial-free DVD.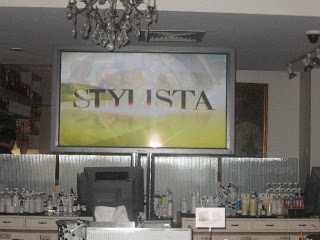 As I stated in the last post, I was at the Wollman Rink event, Marisol and Kim went directly to the Stylista event from Jo Malone, so I met them there. When I arrived, it was packed to the gills
Thankfully, I didn't miss the viewing. There were some seats available to watch (on a first come, first serve basis), but we missed out
As you can see everyone got settled in to watch the show but first had to get some snacks. Available to satisfy the pleasure of your junk food cravings was a popcorn machine and lots, lots of candy and chocolates.
There was just so much candy it was practically being shoved into your bags. Anyway, time to watch the show
During the show, Kim left because she was exhausted (we have been to an obscene number of events this week) but Marisol and I wanted to watch the entire show. During the event, two amazing things happened to me. First, while watching the show, a man came to stand right behind me, I turned around and guess who it was…………Joe Zee, Creative Director of Elle Magazine. I asked him for a photo and he said yes (he was very nice). The second photo is of him and one of the cast members, William (the Brit by way of Boston that wore the crazy socks)
The second amazing thing that happened was just as the show was ending, I decided that I needed a photo of Anna Slowey (since I had one of Joe Zee), so off I go to find her and I do. I find her in this group about to have her photo taken (she's the blond).
As I wait, the woman she is taking the photo with turns around and it's none other than Rapper, Eve (where has she been?)
I'm not sure what she has to do with the show, she wasn't in the first episode so I assume she will be in a later one, maybe even the finale. Anyway, soon after the show was done, we left. The giftbag was prety good, you got three full size Kiehls products and a 20% off coupon for H&M.