Happiness is a soothing candle. One that totally relaxes you and makes your home smell incredible enough to never want to leave. With that thought, happiness must be Joya Candles. I was introduced to the wonderful world of Joya at the NYIGF. Funny enough, what first caught my eye wasn't the wonderful fragrance of Joya's scented candles, but the look of the candle holders themselves.
The Perfume in Porcelain Collection from Joya is a partnership with ceramic artist, Sarah Cihat. It comes in a variety of scent-pleasing fragrance blends such as Quince & Heliotrope Petals, Himalayan Goji Berry, Pomegranate Laurel & White Pepper, Orange Blossom & Pale Musk, Gunpowder Green Tea, Blue Lotus & Wild Grass, Bois de Rose & Cedar Leaf, and Jasmine Absolute & Sugar
My second and favorite Joya love was the Lavish & Lucious Collection. Upon closer discovery of the five tantalizing Lucious Scents (which has more of a citrus base), I discovered my spirit. Something about the Vanilla Dragonfruit brought memories I never knew I had, it took me to countries like Morrocco (a country I definitely plan on visiting one day) and India. I fell in love right then and there and had to have it (and now I do).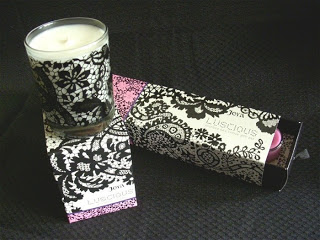 Other fragrance blends in the Luscious Collection include Asian Pear Bellini, Narcissus Fig Leaf, Currant Plum Blossom, and Ghost Orchid Honeydew. The Lavish Collection, which is more serene and exotic includes these amazing fragrances – Pomegranate Bourbon Vanilla, Peony White Tea, Japanese Wisteria, Calabrian Lime Blossom, and First Love Gardenia. Of course, those are not the only collections available, other collections include Joya Original, Plume, Joya PM, Joya Reserve, and Special Editions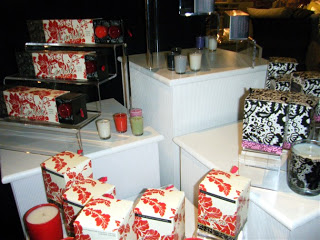 It was also an immense pleasure to speak with the owner of Joya, Frederick Bouchardy. A guy who looks like he belongs in a 1950's cool rider movie as the troubled bad boy with a good heart (can't you just see him in a leather jacket). He also has a great sense of humor but of course, his true talent is creating these wonderful blends of intoxicating fragrances and candles.
Run, don't walk to these retail locations and inhale these wonderful fragrances, one sniff is all you'll need. Click HERE for available locations in NYC and of course, you can click on your state for locations near you