While many of us are venturing out again, a lot of you are still apprehensive about crowds and what's sure to be a busy Valentine's Day. If you're still anxious about venturing out or if you're far away from your Valentine and/or Galentine, you can still enjoy having fun with a virtual chocolate tasting. Who says Zoom is just for meetings! You and your love or best gal pals can celebrate Valentine's and Galentine's Day with a Midunu Chocolates' Chocolate Tasting Kit.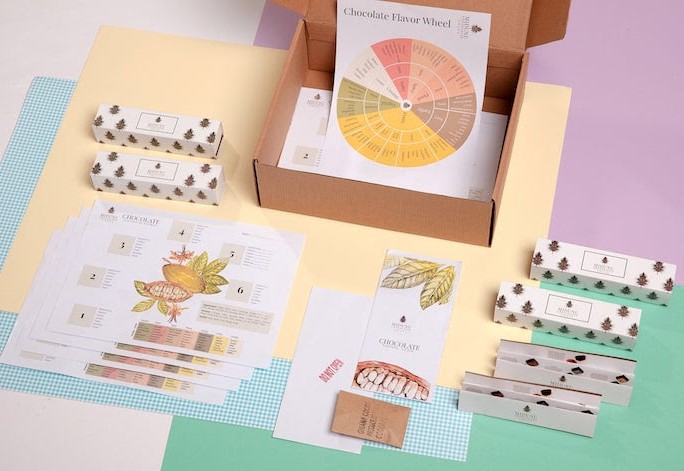 Indulge in the world of Africa-inspired Chocolate while you stay home and stay safe. Gather your family, friends, or even your favorite coworkers for a virtual chocolate tasting that's decadent and sinfully delicious. Chef Selassie Atadika curates the boxes which offer a mix of white, milk, and dark chocolate. These exquisite chocolates take your palate on a delicious journey through the African continent. Get ready to engage your five senses as you come together on a chocolate-tasting experience like no other.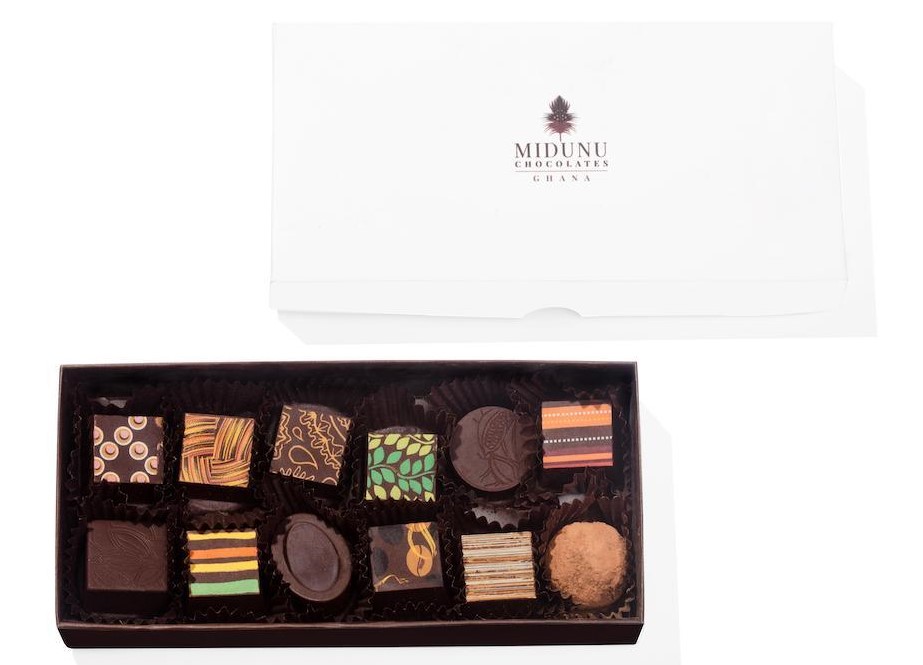 The Midunu Chocolates' Chocolate Tasting Kit features an assortment of handcrafted chocolate truffles. These truffles are prepared, curated, and packed by an all-female team of chocolatiers in our facility in Accra, Ghana. Many of you might not know this, but Ghana is renowned for its cocoa quality and quantity; cocoa is the main ingredient in chocolate. It includes their award-winning Kuku truffle with moringa and white chocolate. They work with local farmers and producers to cultivate and create their chocolates in Ghana. The full contents of the Chocolate Tasting Kit are featured below.
The kit includes:
4 x six-piece boxes of assorted chocolate truffles
4 x chocolate tasting placemats
1 x chocolate tasting guide and link to a video
1 x chocolate flavor wheel
Raw cocoa nibs
A box of Midunu Chocolates promises the subtle taste and infusion of the continent's local culinary bounty; this includes seasonal teas, tisanes, and complex spice blends. Some of the Midunu Chocolates' flavors we surrendered to include:
Wangari

– This blend of soothing spices features an enchanting East African chai-infused milk chocolate ganache presented in dark chocolate.

Laila

– Flavors from the North are woven through this delectable blend of Moroccan spices and milk chocolate, then wrapped in dark chocolate.

Almaz

– East Africa has gifted us with this floral Ethiopian chill blend known as berbere. It's at its best in a milk chocolate ganache and wrapped in dark chocolate.

Ishay

– They found a delectable Cape Malay curry, infused it in their milk chocolate ganache, and then covered it in dark chocolate.

Talata

– Milk chocolate ganache is infused with fermented African locust beans for a deep umami flavor which sings with chocolate notes with a dark chocolate finish.
We promise you will never experience chocolate like this and beseech you to head over to www.midunuchocolates.com and discover all of their amazing handcrafted chocolate varieties.