As the weather gets sunnier and the temperature gets hotter, we look for things to cool us down and sometimes (most of the time), we tend to ignore healthier foods and snacks and go for taste, well thanks to Lifeway Kefir, we can combine healthy snacking with yummy keep-you-cool snacking. Lifeway Frozen Kefir is an extra-healthy, probiotic, 90-calories-per-serving frozen yogurt alternative from Lifeway Foods, Inc. that provides the amazing benefits of Kefir's 10 live and active probiotic cultures (up to three times more than yogurt with roughly half the calories) that help stimulate digestion and support the immune system but in a deliciously frozen form.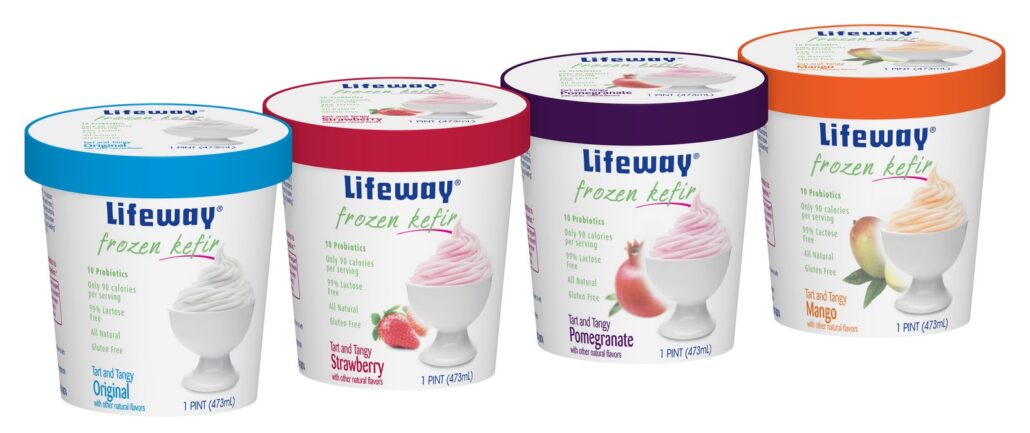 The delicious frozen treat is available in four fun flavors: Mango, Pomegranate, Original and Strawberry, the first Kefir Treat in the Freezer Aisle. The original flavor will also be sold in a 3.6-oz. single-serve size packaged with a spoon. All four varieties will come in one-pint containers selling for $4.49 to $4.99. Lifeway Kefir's new good-for-you frozen yogurt alternative is the latest addition to an extensive line of Kefir dairy beverages and associated probiotic foods
Lifeway Frozen Kefir is also great to help you keep a flat stomach. This creamy low-fat, "flat belly power food" also provides all-natural, gluten-free and 99% lactose-free benefits. To help you stay cool and fit during the hot summer months, I am gifting four winners a VIP Coupon for a FREE PINT of Lifeway Frozen Kefir.
To enter this giveaway, leave a comment on this post stating which Lifeway Frozen Kefir flavor you'd like to try
Extra Bonus if you:

1. Tweet this Contest – tag @guestlistblog
2. Like Lifeway Kefir on Facebook
3. Share/Like this contest on Facebook
4. Follow Lifeway Foods on Twitter
5. Be a Fan of My Life on and off the Guest List on Facebook
LIFEWAY FROZEN KEFIR GIVEAWAY
NO PURCHASE NECESSARY. Void where prohibited. Must be legal U.S. and Canada resident, 18 yrs or older to enter. Sweepstakes to commence on May 30th, 2011 at 12:00:00 a.m. Eastern Time ("ET") and end on June 6th, 2011 at 11:59:59 p.m. ET. My Life on and off the Guest List will determine (4) five winners by random drawing from all eligible entries. Four Winners will receive (1) one VIP Coupon for ONE FREE PINT of Lifeway Frozen Kefir. Limit one prize per household. Odds of winning are dependent on the total number of eligible entries. Approx estimated retail value of prize $4.99 each. Winners will be notified by email. Offer valid while supplies last. Giveaway sponsored by My Life on and off the Guest List; Prize provided by Lifeway Foods.