If you're like us, then you've experienced the following. You're all set to bake some delicious cookies, but find that your cookie dough doesn't always make it to the oven. Unfortunately, eating raw cookie dough is not a healthy or safe habit to have because it contains uncooked eggs and flour. Looking for a healthier alternative to traditional cookie dough? Look no further than Whoa Dough Cookie Dough Bars, a guilt-free snack that satisfies your sweet tooth and your hunger pangs. With Easter coming up, these bars are perfect to fill your Easter baskets. They are made with real ingredients and come in a variety of delicious flavors.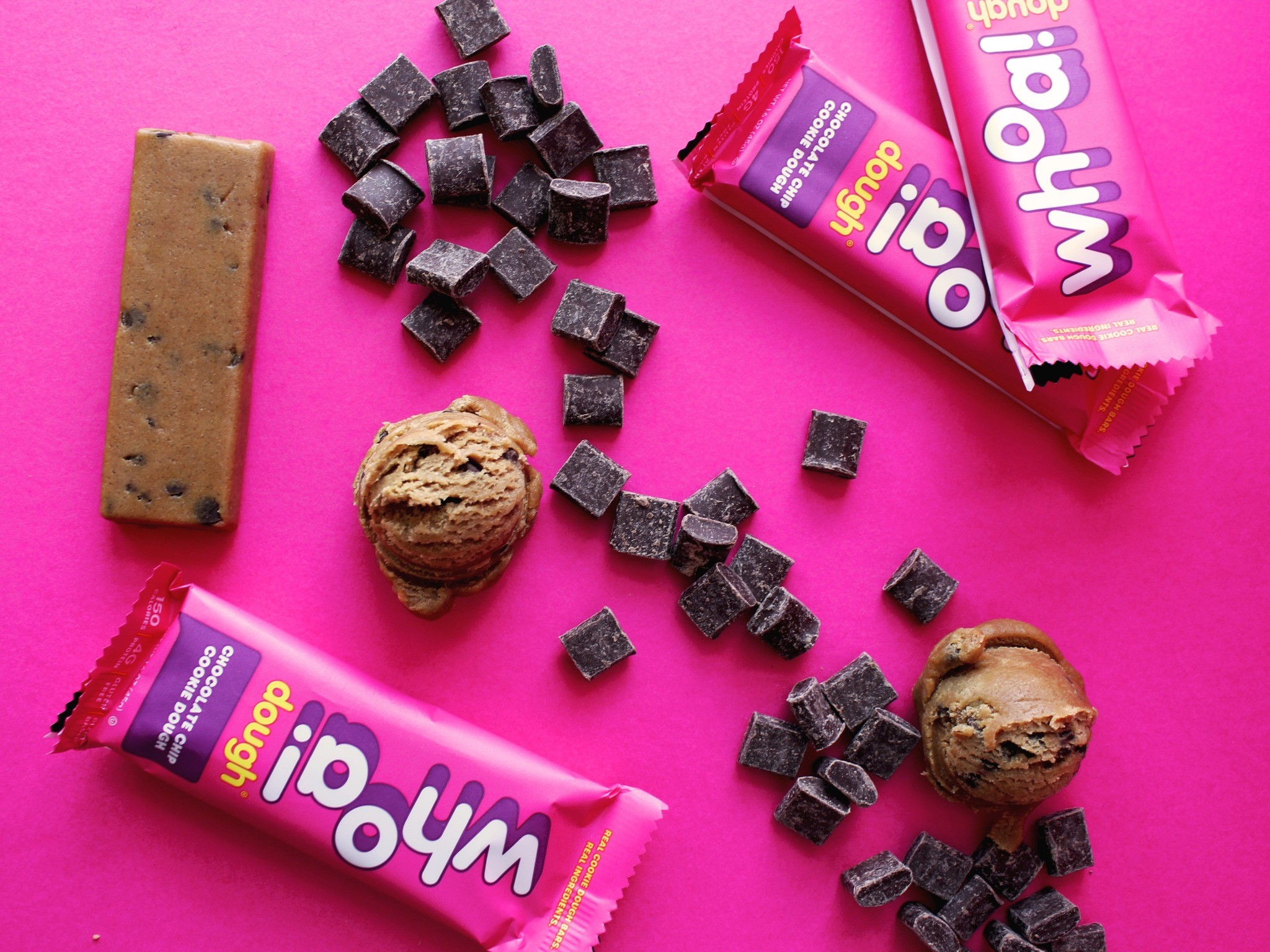 Whoa Dough Cookie Dough Bars are an excellent choice for anyone looking to eat healthier without sacrificing flavor. The bars are plant-based, gluten-free, and free from dairy, eggs, soy, and GMOs, making them an excellent option for those with dietary restrictions or allergies. Plus, they're vegan and kosher, so everyone can enjoy them.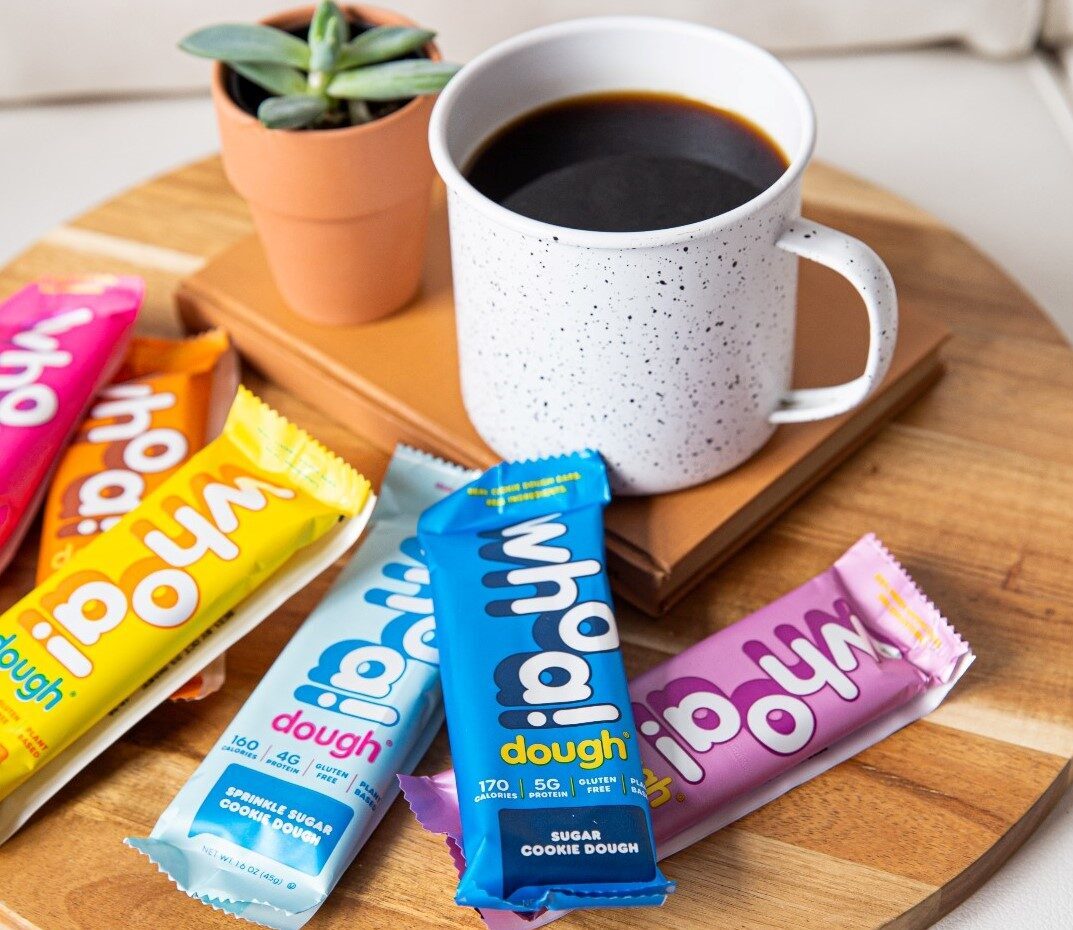 One of the great things about Whoa Dough is that it tastes just like homemade cookie dough, with a smooth texture and a sweet, salty flavor. But unlike traditional cookie dough, Whoa Dough is packed with protein and healthy fats, making it a satisfying snack that keeps you full and energized.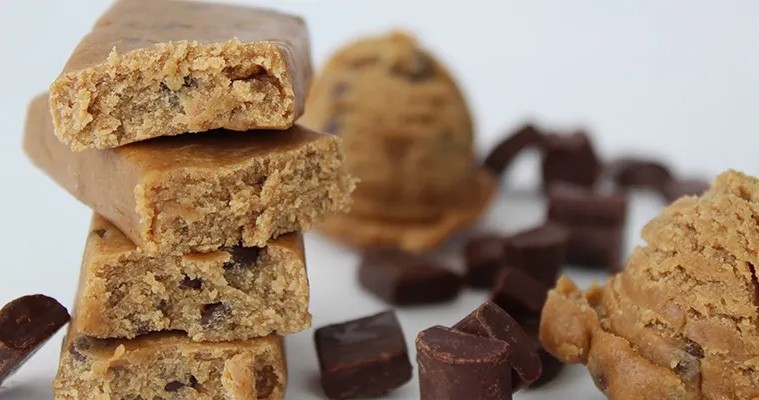 Each bar contains 4g of protein, 5g of fat, and 9g of sugar, starting at just 140 calories. They are made from the best ingredients some of which include Whole Grain Oat Flour, Chickpea Flour, Semi-Sweet Chocolate Chips, Natural Sprinkles, and of course, Brown Sugar. That's a great balance of macronutrients for a snack, and the bars are small enough to take with you on the go. Whether you need a quick snack at work, a pick-me-up during a workout, or a sweet treat after dinner, Whoa Dough has got you covered.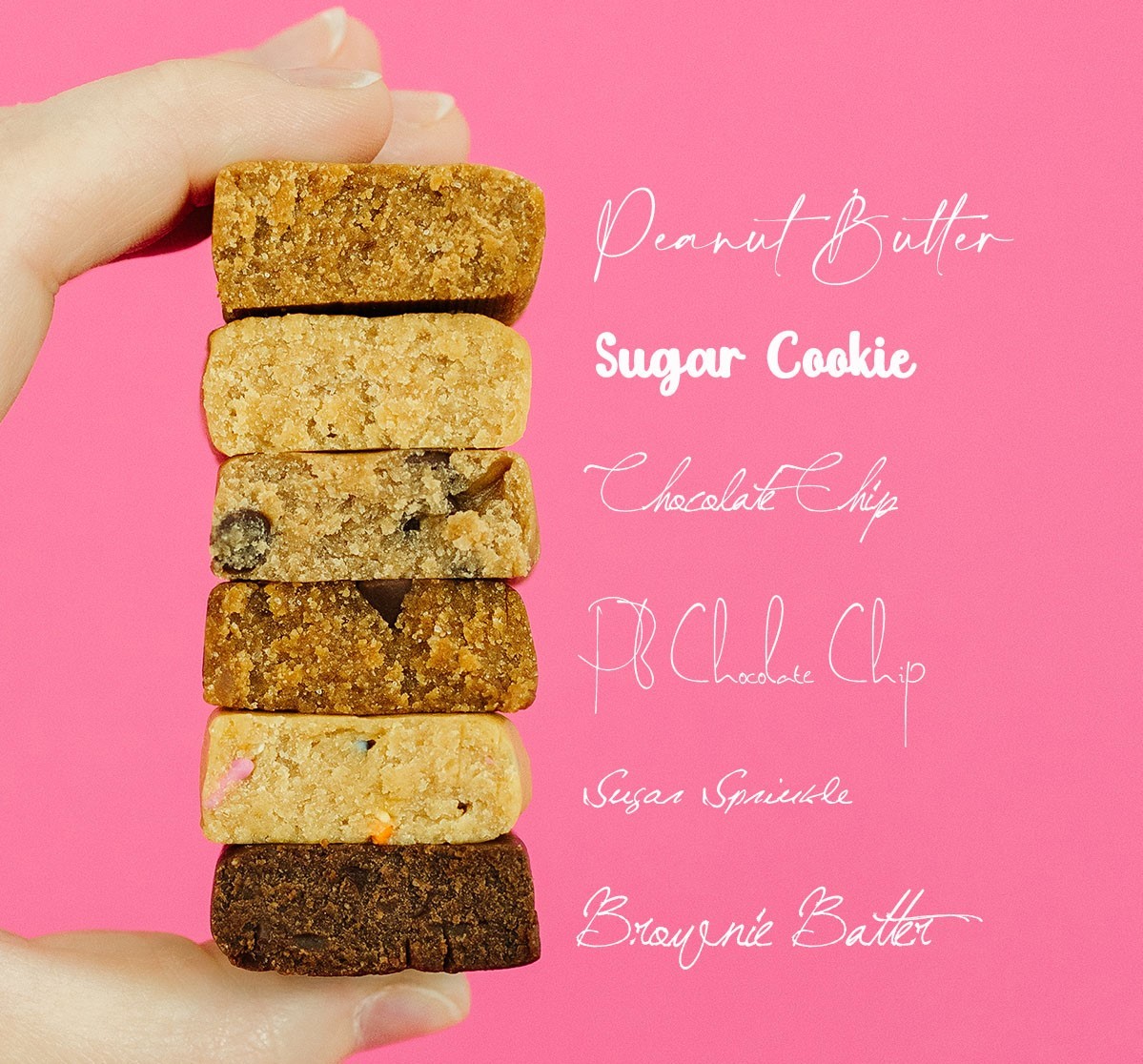 Some of the delicious flavors of Whoa Dough include Chocolate Chip, Sugar Cookie, Sugar Sprinkle, Peanut Butter, Peanut Butter Chocolate Chip, and Brownie Batter, as well as a variety pack. No matter what your taste preferences are, there's a flavor of Whoa Dough that you're sure to love.
If you're interested in trying Whoa Dough Cookie Dough Bars, they're available for purchase on the Whoa Dough website, www.amazon, www.walmart.com, and other nationwide retailers. So this Easter, why not fill your Easter baskets with a healthy and delicious snack that the whole family can enjoy? With Whoa Dough Cookie Dough Bars, you can indulge your sweet tooth without any guilt.