Who is Madame X?
You've seen the "Unzip X" commercial. A woman ready to break free. A woman ready to reveal herself.
She's blond, sports black nails, silver and black stone ring, some very to-die-for cage heels and is literally breaking free from her black nylon netting prison. Who is she? Who is Madame X? No one knows….yet. See if you can figure it out for yourself.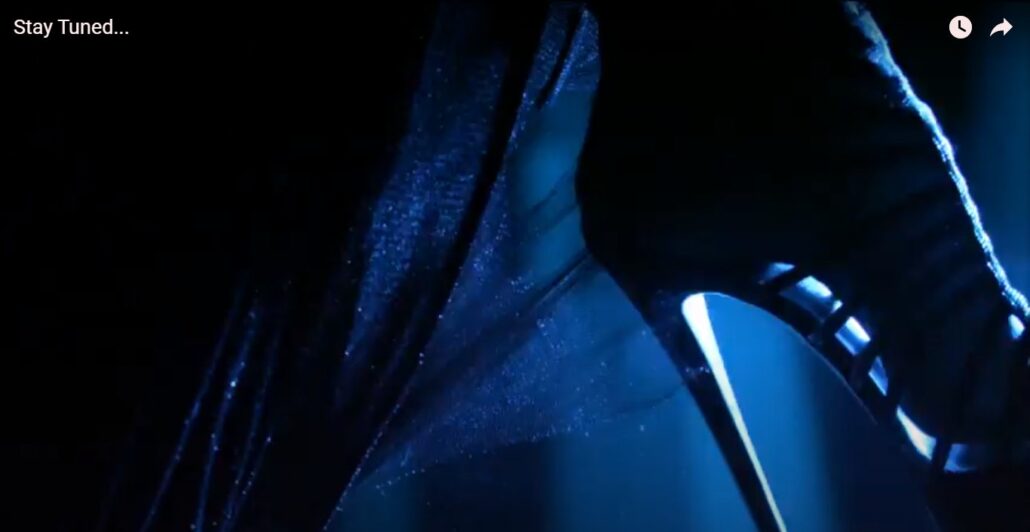 You may have seen the above mysterious "Unzip X" commercial, the third and longest (the previous ones only being 15 seconds long) being played on TV and on YouTube. It is the brainchild of a Fortune 500 company, which is all we know. Several people seem to think it is Madonna or Lady Gaga (mainly because of the blond hair and black nail polish) but I'm hoping it's someone like Jennifer Aniston, why can't the girl-next-door type be uber-sexy in black leather. That'd cause a stir.
But seriously, my vote for Madame X is actually Fergie of The Black Eyed Peas, there's a rumor she's permanently freeing herself from the band and I can totally see this as her way of showing she's now free to do whatever she wants….plus she's also a shoe designer, so the shot of the shoes might be a hint too but I may be totally off. Whoever Madame X is, her identity won't be hidden for long as it will be revealed on November 8th! Just go to Unzip X's YouTube Channel, YouTube.com/unzipX, on November 8th to unzip the mystery for yourself!
UPDATE: SHE'S FINALLY REVEALED!
And it's none other than Mariah Carey, the Elusive Chanteuse! Mariah Carey is breaking free and revealing her new and fabulous body, looking as amazing as she did back in the Butterfly album era. Check out the video of her big reveal below:
We were way off but wonderfully surprised. Did you get it right? Was Mariah Carey on your list of possible candidates?