We're avid snackers. Try as we may to reduce the number of snacks we eat, there's just no winning the war. Luckily, we're slowly winning the battle by switching to healthy snacks; all thanks to the fact that they are all freaking delicious and we can enjoy some guilt-free snacking. The guilt and shame we felt ravaging a bag of potato chips, cookies, or a pint of ice cream are dissipating quickly because we're enjoying healthier options that taste just as good.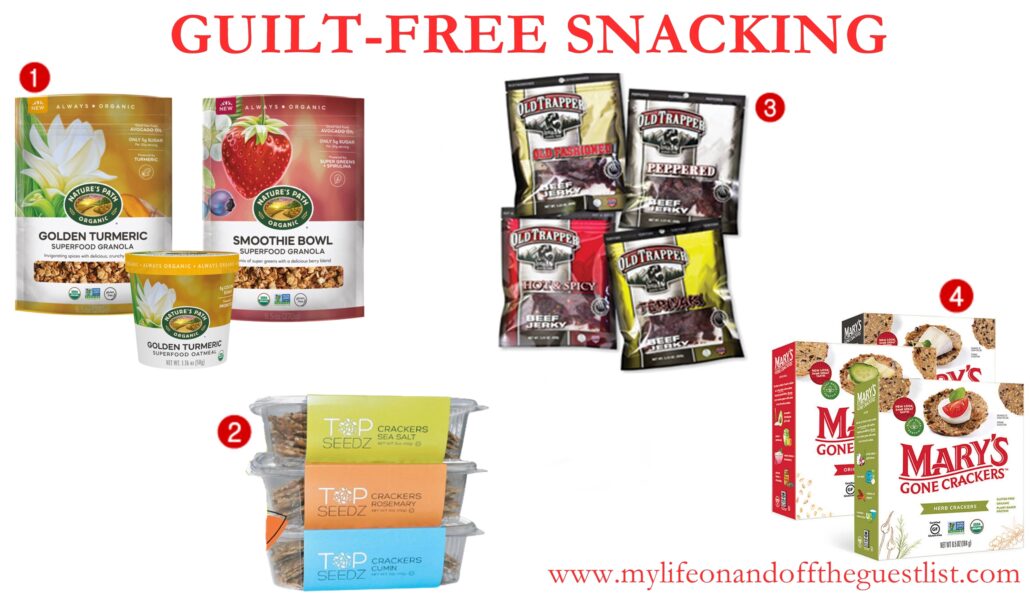 Thanks to guilt-free snacking on things like the protein and fiber dense options from Nature's Path; the wholesome and flavorful handmade crackers from Top Seedz; the protein-packed beef jerky from Old Trapper; and the savory, toasted crackers from Mary's Gone Crackers. The wonderful thing about these snacks is not only are they beneficial to your wellbeing, they will help you snack better. We have absolutely noticed a change in our snacking habits.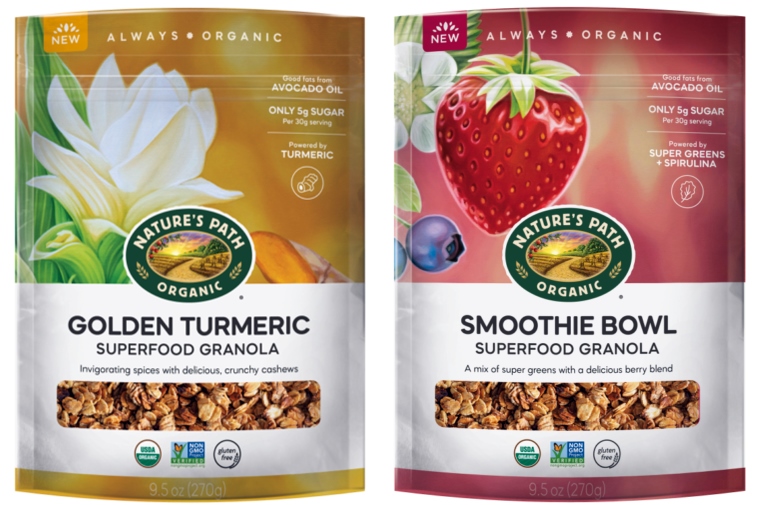 Granola is a terrific way to give your body the healthy sustenance it needs while keeping the bd away. If regular granola is good for you, Superfood granolas are incredibly beneficial to the body. We discovered this when we were introduced to the Certified Organic and Non-GMO Project Verified granolas, cereals, oatmeal, waffles, and more from Nature's Path. We had the opportunity to treat ourselves to the Golden Turmeric Superfood Granola, their newest flavor Smoothie Bowl Superfood Granola, and their Golden Turmeric Superfood Oatmeal. Hands down, our absolute favorite (although the other two were enjoyed almost as enthusiastically) was the Golden Turmeric Superfood Granola.
This addictive power snack features invigorating turmeric granola with crunchy cashews and powerhouse ingredients turmeric, cinnamon, ginger, and black pepper, which are known to support anti-inflammatory and blood sugar balancing functions of the body. If you've ever had a real Golden Milk then you know that the addition of black pepper magnifies the effects and benefits of Turmeric. Add in its delicious taste and you can't go wrong. Other reasons we love this are it's sweetened with low GI coconut sugar (only 5g sugar per 30g serving);  is baked with coconut and avocado oil; and it's snackable clusters with a delicious, cookie-like melt in your mouth texture. We wanted to see how it would taste with milk but not one cluster made it near a bowl. It was straight from the bag to our waiting mouth.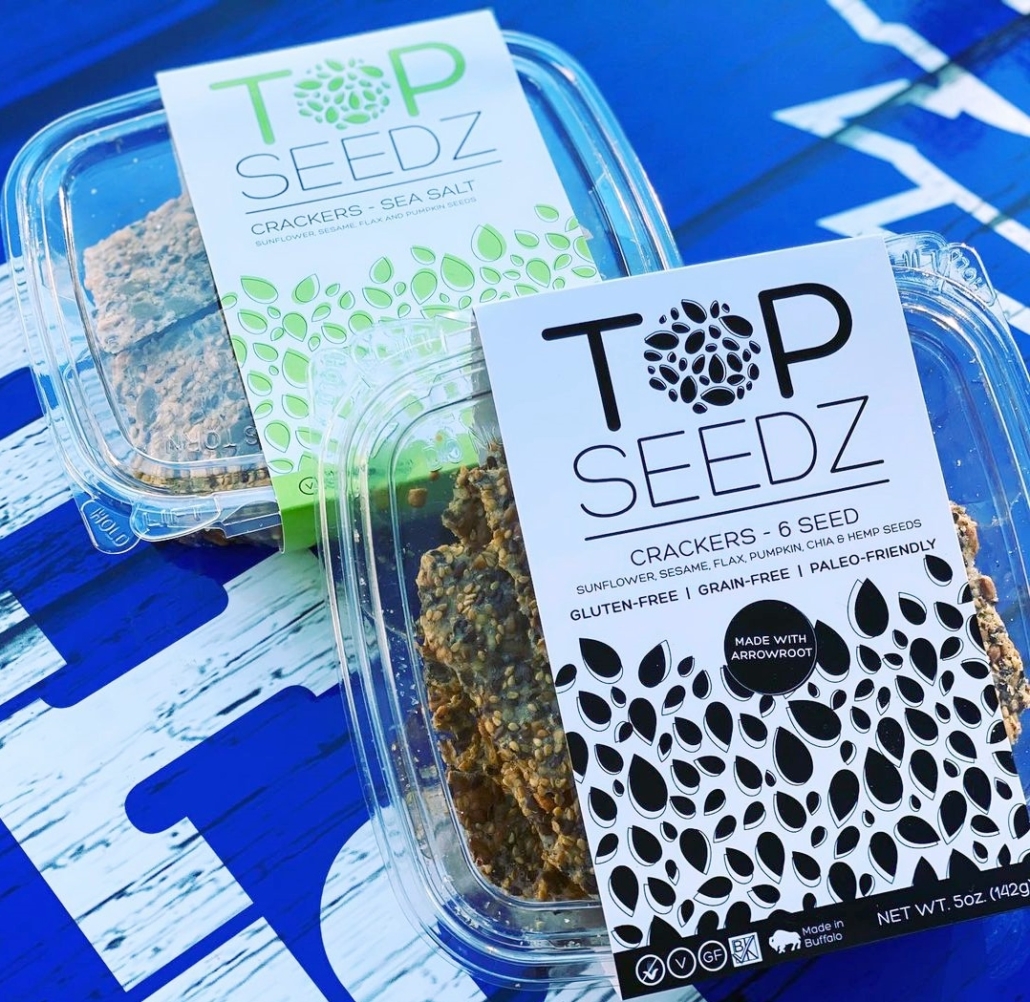 As of today, with two full containers devoured, we find ourselves addicted to the Kosher certified, vegan, and gluten-free crackers. We have not yet been able to get to the point of putting anything on these delicious, crunchy seed crackers. Available in four flavors, these Top Seedz crackers are so delicious, we've been enjoying guilt-free snacking directly out of the package. We will try to resist the urge to gorge on the next flavor of these without topping it with Top Seedz's recommended toppings. Speaking of, see them below:
6 Seed Crackers: The newest addition, the 6 Seed Crackers are vegan, gluten-free, and grain-free and also include chia and hemp seeds. Pairs well with: Goat cheese and a bit of tapenade; almond butter and golden raisins; hummus
Sea Salt Crackers: The most versatile of the bunch, the Sea Salt Crackers can be your everyday cracker substitute. Pairs well with: Swiss cheese and a slice of dried salami; sliced apples or bananas with your favorite nut butter; smoked salmon with a touch of cream cheese and a sprig of dill.
Rosemary Crackers: With a hint of rosemary, these take your charcuterie board to the next level. Pairs well with: Honey drizzled over baked brie with prosciutto; sliced fig and ricotta; sliced peaches, pears, or plums.
Cumin Crackers: Move from the ordinary with the Latin flavor of the Cumin Crackers. Pairs well with: Black bean dip or a plain hummus; avocado smash and alfalfa sprouts; smoked salmon with fig compote.
The best part, those with nut allergies can fully indulge in guilt-free snacking as these are made with seeds, not nuts. Why seeds you ask? Seeds are known for their specific taste, texture, and nutritional benefits, such as protein, fiber, and iron. They're also known for a variety of vitamins, minerals, and antioxidants. They're a great source of energy, they aid in digestion, increase muscle mass, enhance brain activity, and so much more. For those who love everything DIY,  Top Seedz has the first-ever bake-at-home cracker kit! Now you can now make your own Top Seedz crackers at home. Indulge in as little or as much of the seed varieties as you want.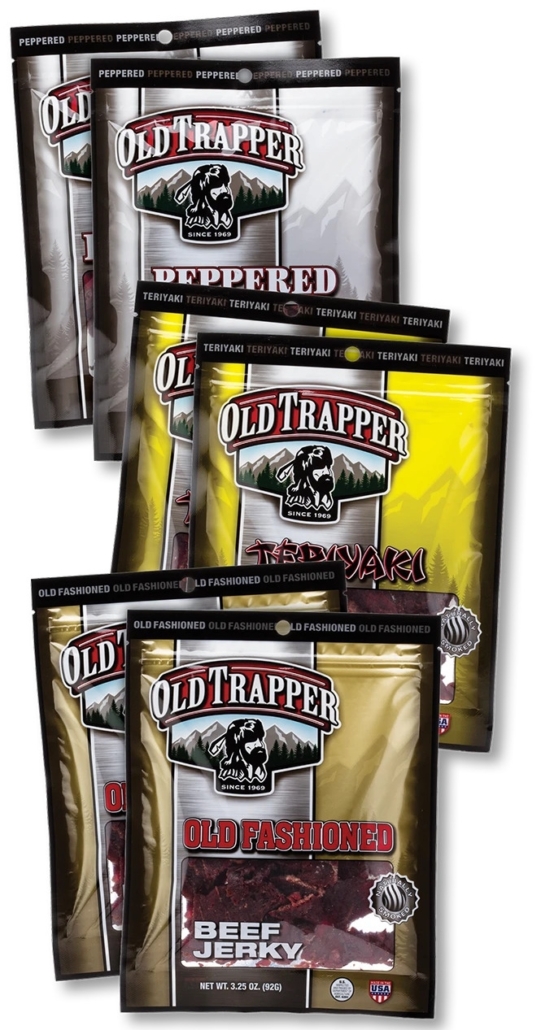 If you're familiar with our adventures, you know we're not vegan. So we're taking a brief break from the vegan offerings to highlight the only meat option in this snack feature. While we do enjoy several vegan foods and snacks, we are full carnivores. Naturally, any snack list we share will have our main source of protein, meat; in this case, beef jerky. Sometimes nothing beats the delicious taste of a good cut of beef. For the times when you crave meat protein but don't want to partake in a full burger, or steak meal, old-fashioned lean pieces of beef jerky will sate your appetite. Old Trapper makes beef jerky the way it was meant to be.
The ingredients behind the company's 50 years of success are as short as its actual ingredient list: lean high-quality meat, quality seasonings, real wood-fired smoke, and a hands-on manufacturing process. Couple that with an affordable price point and you see why Old Trapper has outlasted the competition.
Old Trapper offers a variety of lean high-quality jerky, including Old Fashioned, Peppered, Hot & Spicy, and Teriyaki flavors. Their last product launch was their quarter-pound bag of jerky, which goes against the current industry trend of giving LESS product in the same size bag. If you've purchased any bag of potato chips in the last 2-3 years, you know what we mean. Old Trapper offers delicious ways to give your body the protein it needs. What we loved most, aside from taste, was it wasn't overall dry and the flavors were perfect.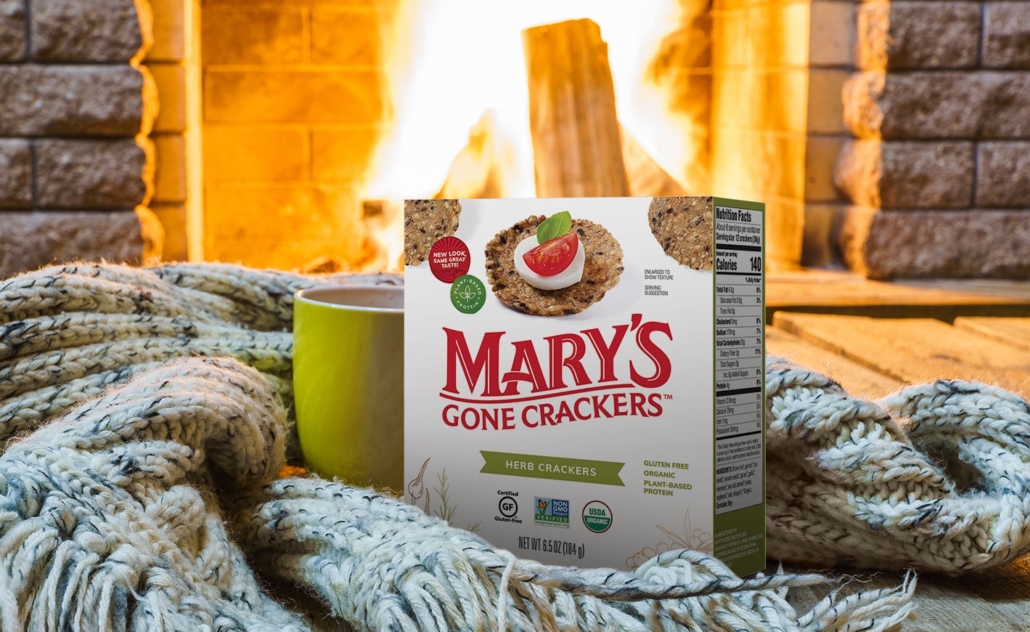 Mary's Gone Crackers proves that healthy snacks need never lack in flavor! Focused on impeccable quality and taste, Mary's products speak for themselves with their delectable, unique texture, and flavor profiles which can only be accomplished by carefully baking whole, organic ingredients to toasted perfection. Crafted with whole ingredients such as brown rice, quinoa, flax, and sesame seeds, each cracker is the perfect pairing of toasty flavor and crunchy goodness. All of Mary's snacks are certified organic, gluten-free, allergen-friendly, and vegan to fuel active, health-conscious, and epicurean lifestyles with delicious and nutritious snacks. They recently launched 3 new real thin flavors – Olive Oil + Cracked Black Pepper, Chipotle, and Tomato + Basil.
we'd love to hear which of these guilt-free snacking options you'd love to indulge in most.