Discovering eye-catching jewelry is an essential part of any fashion lover's life and a beyond enjoyable pastime – something I had the pleasure in partaking in. I was introduced to a wonderful jewelry brand whose name,
A.M.Y.O
, is a fashion mantra that must always be honored –
Accessories Make Your Outfit
. Created by the very talented Gina Nam (seriously, she does amazing things with Home Depot supplies), the
A.M.Y.O Jewelry
collection is for any woman who loves to express her individual style.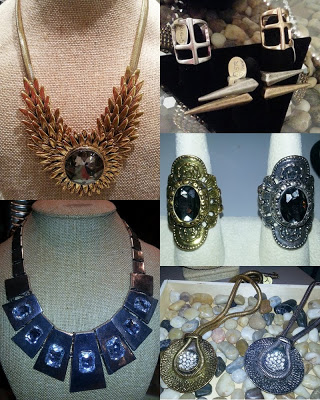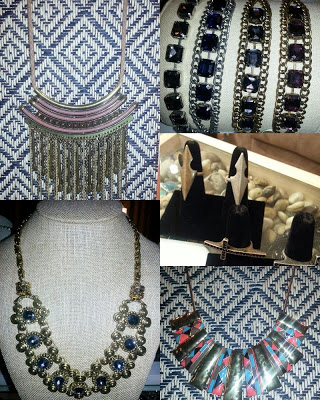 And love she will…not just the stunning jewelry pieces but you as well when you give your sweetheart an A.M.Y.O Jewelry piece for Valentine's Day. Pieces are available in five must-have styles – BOHO, GLITZ, DECO, ROCKER, and PRESCHE – that are sure to please all style personalities. To commemorate the season of celebrating love, I am giving one reader the chance to win the stunning A.M.Y.O Jewelry BOHO Fringe Statement Necklace in black (pictured below) for Valentine's Day.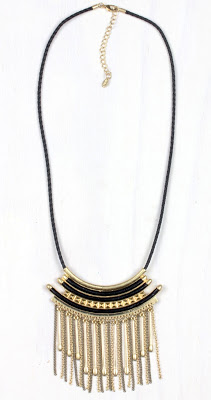 "Two tone colors make up the fringe that falls from the center of this free spirited necklace."The $50.00 statement necklace, which I feel has a bit of an Egyptian style, features matte Gold plating, genuine black leather cords, and a lobster clasp closure. The Bib measurements are H 5 in. x W 4.5 in and leather cord length is 27 in. & 3 in. extension.
For more information on AMYO Jewelry, go to www.amyojewelry.com and follow their updates on their blog, http://amyojewelry.blogspot.com/. To enter this giveaway, see rafflecopter entry information below: