Sometimes it's difficult to snack happily without a little guilt that you're eating too much. There are lots of great, delicious healthy snacks but how do you stop yourself from eating too much and of course, how much is too much. Thankfully
Popcorn, Indiana
, innovators of all-natural popcorn and whole grain snacks, introduced a line of wonderfully delicious popcorn that allows you to enjoy more and snack smarter. We all know popcorn is an enjoyable snack with great health benefits –
it contains more of the antioxidant, polyphenols, than fruits and vegetables and is high in fiber. With the Popcorn, Indiana FIT Popcorn range, a new low-fat and low-calorie line of ready-to-eat popcorn, you get so much more.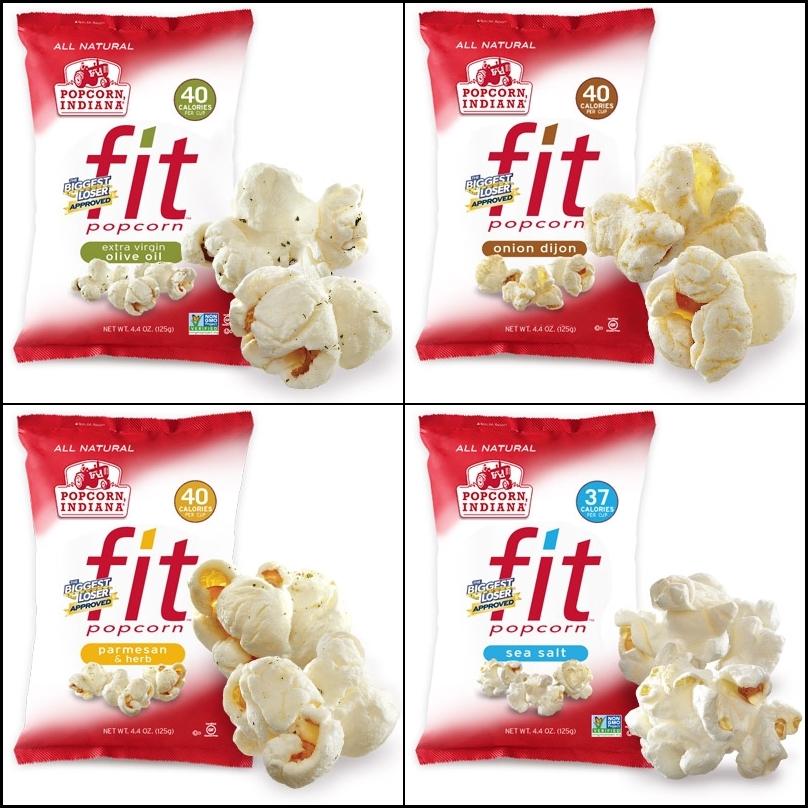 Featuring amazing taste, a light crispy crunch, 40 calories or less and just 2g of fat per cup, the gluten-free, whole grain FIT range is perfect for those of you who want to snack smarter without sacrificing flavor. The new popcorn range features four savory and delicious flavors – Sea Salt, Extra Virgin Olive Oil, Parmesan & Herb and Onion Dijon (Sea Salt and Olive Oil flavors are on-GMO Project Verified) – all of which have been approved by "The Biggest Loser" as snacks that can be part of a healthy lifestyle.
I must say, I usually stick to regular butter-flavored popcorn but these all-natural tastes amazing, my favorite was the Onion Dijon. It makes a great substitute to potato chips and other fat-heavy snacks. Popcorn, Indiana FIT popcorn will be available at leading retailers nationally. To find a store near you, visit the Popcorn, Indiana website at www.popcornindiana.com.