Sometimes you need an escape but chances are you can't exactly run away to Tahiti, Jamaica or some other tropical paradise at a drop of a hat (if only we could, right?). Luckily you can enjoy a little escape with the delicious fruit flavored malt beverages from
Seagram's Escapes
. With three new flavors joining their already amazing fourteen refreshing flavors and two new additions joining their four delicious and convenient
frozen flavors
, Seagram's has your summer escapes deliciously set.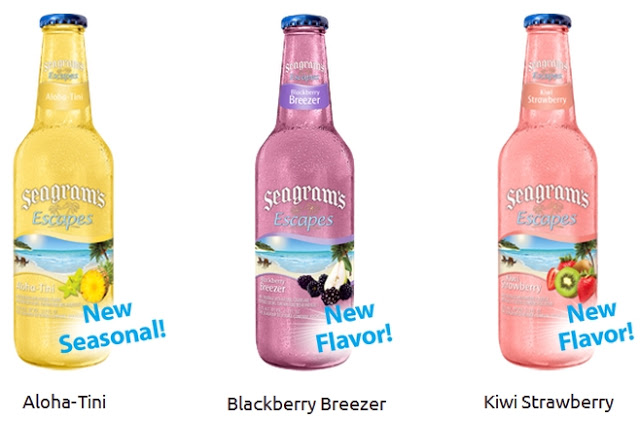 Join me in welcoming the above flavors: Aloha-Tini – "a wave of pineapple and exotic star fruit flavor that is the perfect way to say hello to a great night" (seasonal/available April to September), Blackberry Breezer – "a taste of summer bursting with a delicious combination of rich blackberries and sweet pears", and Kiwi Strawberry – "a combination of delicious ripe strawberries and crisp kiwi fruit flavors". The two new frozen flavors include: Frozen Blue Hawaiian – "a tropical and refreshing combination of pineapple, orange and light cherry notes" and Frozen Jamaican Me Happy – "a flavor paradise of lemon, strawberry, watermelon and guava".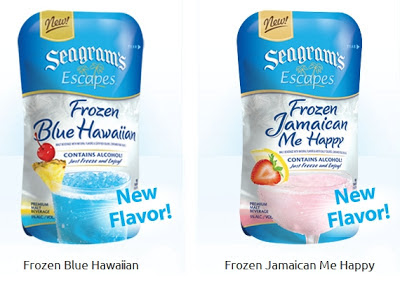 All these yummy flavors, as well as the others, can be enjoyed right from the bottle and pouch or mixed as a delicious summer cocktail. Check out a few recipes below from the Seagram's Escapes new mixologist: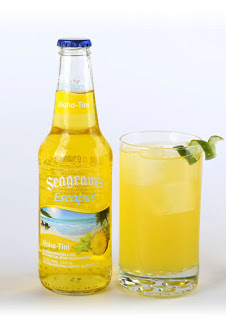 6oz Seagram's Escapes Aloha Tini
1oz Crystal Rum
.5oz Orange Curacao
.25oz Orgeat
Lime peel
Combine Seagram's Escapes Aloha Tini, light rum, orange curacao, lime juice and Orgeat syrup in a glass with ice. Stir well and enjoy.
6oz Seagram's Escapes Blackberry Breezer
1oz Gin
.5oz Crème de Cassis
Mix Seagram's Escapes Blackberry Breezer, gin and crème de cassis in a glass with ice. Stir well, and enjoy.
For more delicious recipes with all the Seagram's Escapes flavors, visit the recipe section of the brand's new website – www.seagramsescapes.com/recipes.