Hello NOLITA!!! Great news for all the beauty and Kiehl's Since 1851 fans out there. The skincare brand, a favorite for many, opens a new location in this trendy neighborhood this Thursday, July 10th, with the help of some amazing celebrity guests –
Uzo Aduba
("Suzanne 'Crazy Eyes' Warren," Orange Is the New Black),
Selenis Leyva
("Gloria Mendoza," Orange Is the New Black),
Artist/Musician Casey Spooner, Singer-Songwriter Justin Vivian Bond, and DJ Geordon Nicol, The Misshapes
. The grand opening celebration will be hosted by Artist Marilyn Minter, and Chris Salgardo, President of Kiehl's USA.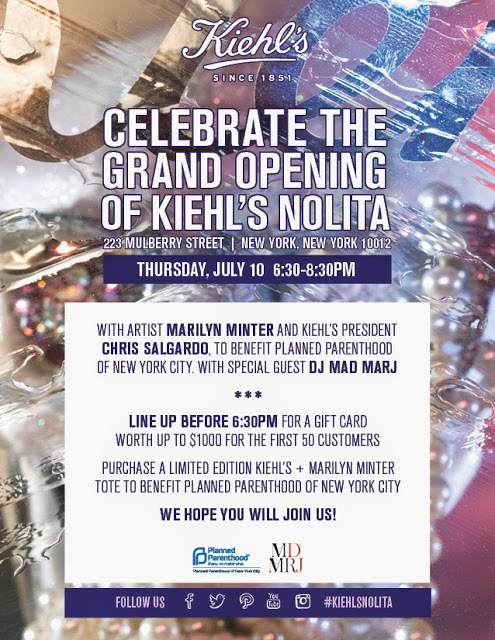 The grand opening celebration of Kiehl's Nolita, located at 223 Mulberry St., bet. Prince and Spring, benefits Planned Parenthood of New York City. Proceeds of the purchase of the available Limited Edition Kiehl's + Marilyn Minter tote benefits the organization in addition to a check donation of $20,000 made at the event from Kiehl's and artist Marilyn Minter.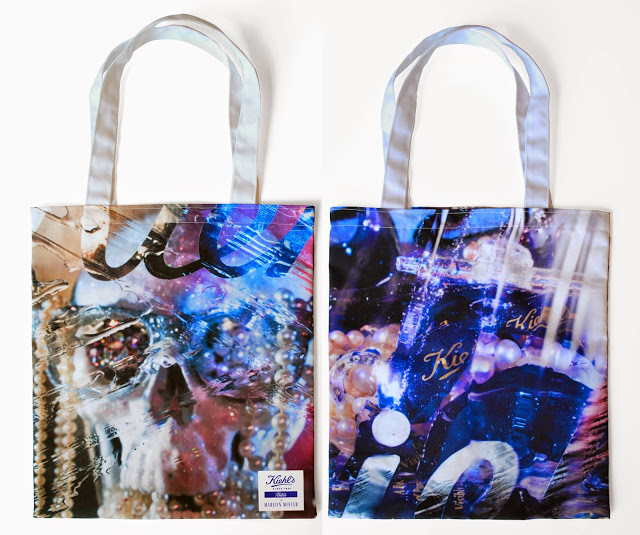 This event is open to the public and doors open at 6:30pm at which time the first 50 customers will receive a mystery gift card worth up to $1000 towards a Kiehl's shopping spree. The event's festivities also includes a photo booth for you to enjoy, and the unveiling of a new Marilyn Minter piece, created exclusively for the Kiehl's Nolita store, which will be on permanent display. hope to see you guys in line.