Nolcha Fashion Week is known for showcasing some of the best up and coming designers during New York Fashion Week. This year was no exception. Five emerging designers showcased their work on the first night with all five collections showing promising work. For these designers, this is a chance to have their work seen by hundreds of media outlets and we can't wait to see what the future has in store for each of them. This showing highlighted the work of Rinat Brodach, Sofia Arana, Schuyler 4, Mariana Valentina, and Mimi Tran.
Rinat Brodach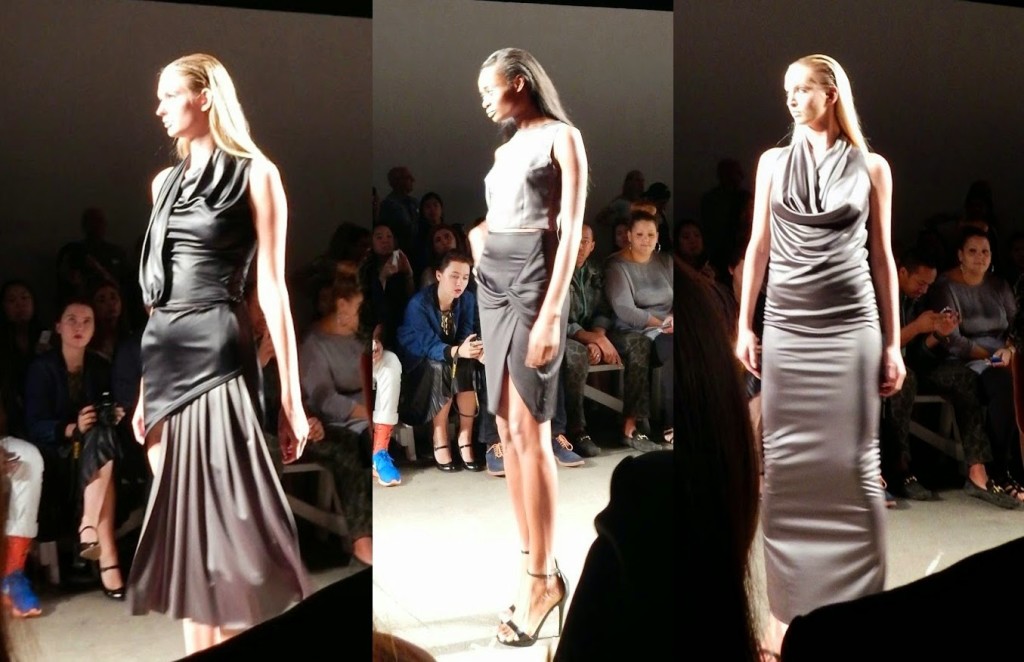 Rinat Brodach's collection was all about the classic little black dress, but with a few twists. The draping on the dresses was incredible and the choice of satin fabric added additional elegance.
Sofia Arana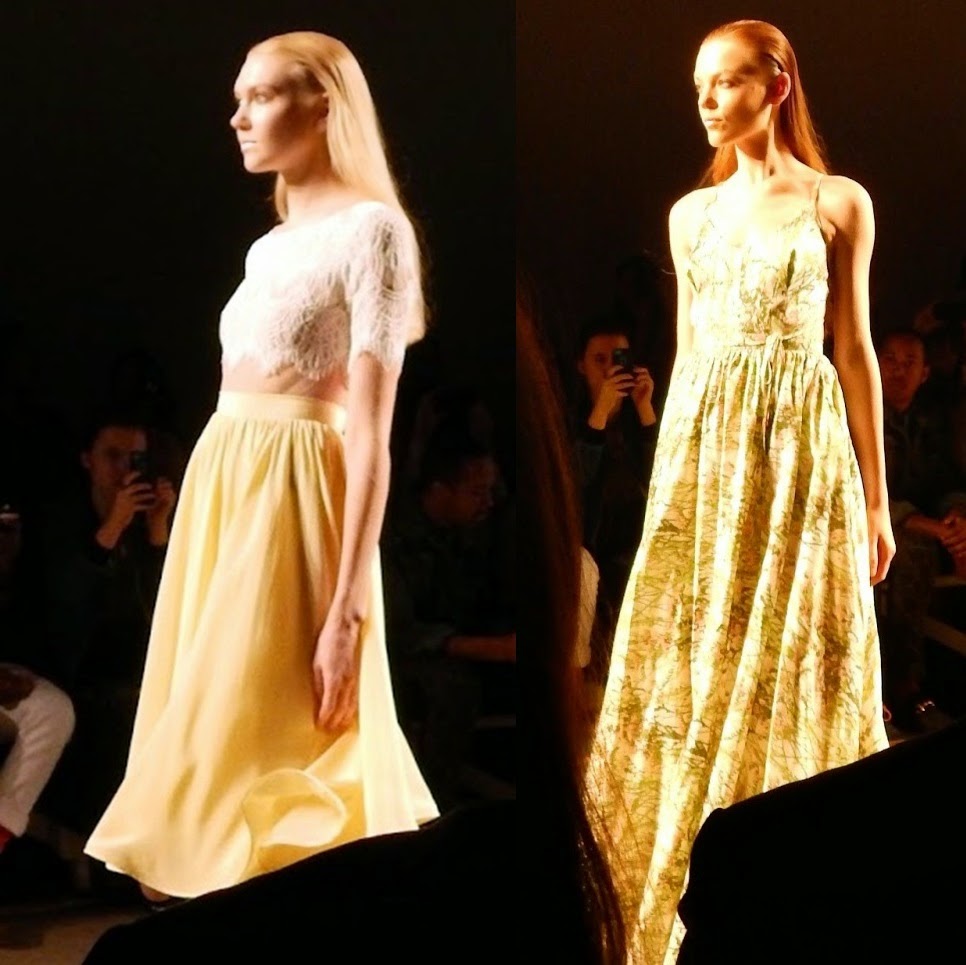 Sofia Arana's collection struck a great balance between nostalgic and modern. It also made us sad to think that summer is almost over because each piece was so seasonally focused.
Schuyler 4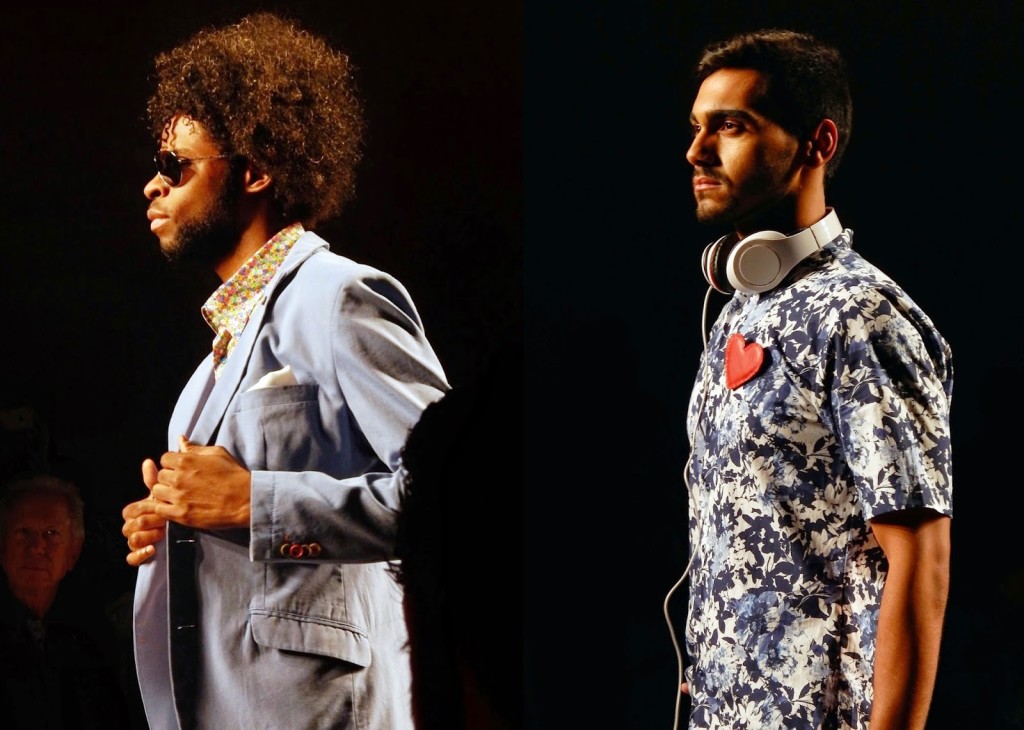 Schuyler 4 offered a diverse array of outfit options ranging from casual to formal. One minute the models would be dressed in hoodies and the next minute they'd be wearing bowties. We loved the fact that Schuyler 4 catered to more than one specific style.
Mariana Valentina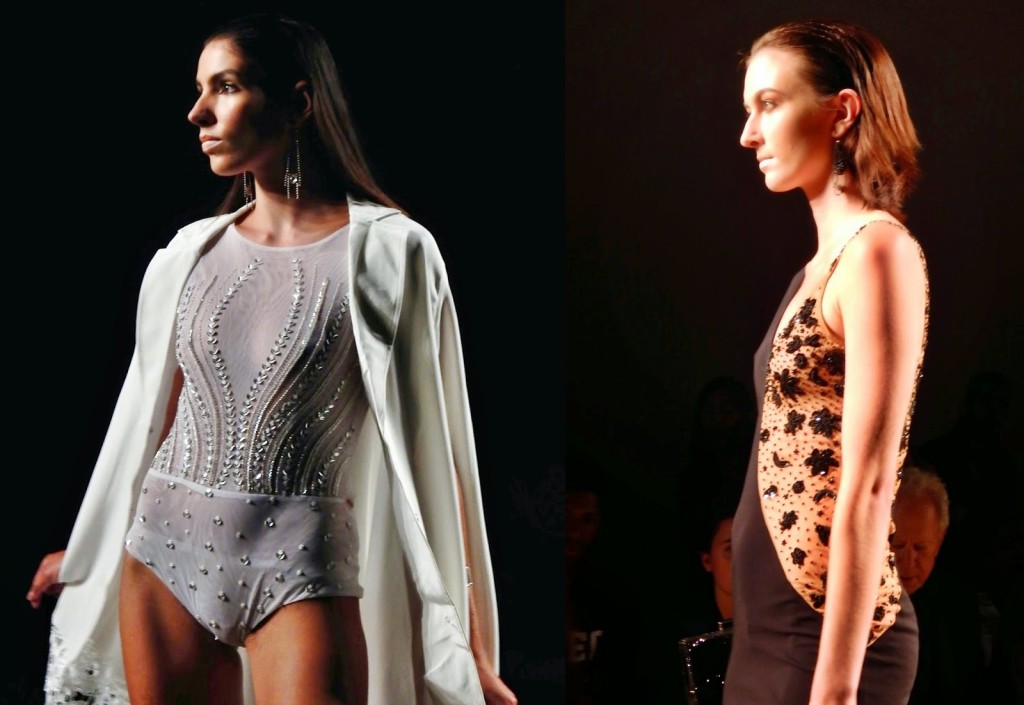 Mariana Valentina's collection showed off beautiful silhouettes. The garments were tailored to perfection and they were all stunning works of art in their own right.
Mimi Tran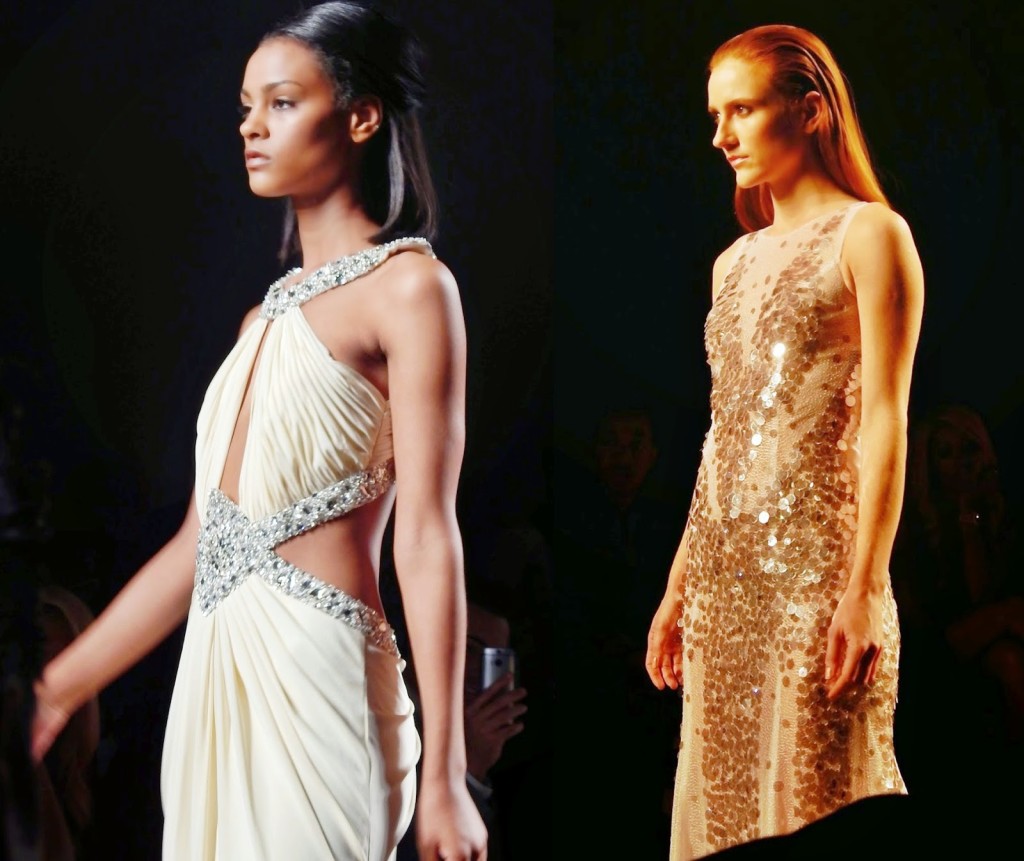 Mimi Tran's collection was full of show stopping dresses. She clearly displayed her finest beadwork because every piece was covered in gorgeous beads and sequins. The detail was absolutely impeccable.
PHOTOS & POST BY EMILY POLNER
EDITED BY GLASGOW SKINNER
***Thanks to Fashion Blogger, Emily Polner of No Repeats or Hesitations for covering and guest blogging the Nolcha Fashion Week Spring 2015 Collection Show for My Life on and off the Guest List. Make sure to check out her blog.