It is said that alcohol and candy are two indulgences that have the most calories, mostly because of their very high sugar content. Real Housewives of New York castmember and lifestyle product mogul, Bethenny Frankel, has already gifted us with some great, 100 calorie alcoholic beverage options with her range of Skinnygirl Cocktails (a delicious range of alcohol we've highlighted several times) and now she's bringing that same delicious joy to the candy market. Join us in welcoming Skinnygirl Candy, a premium line of Belgian chocolates, gummies and mints.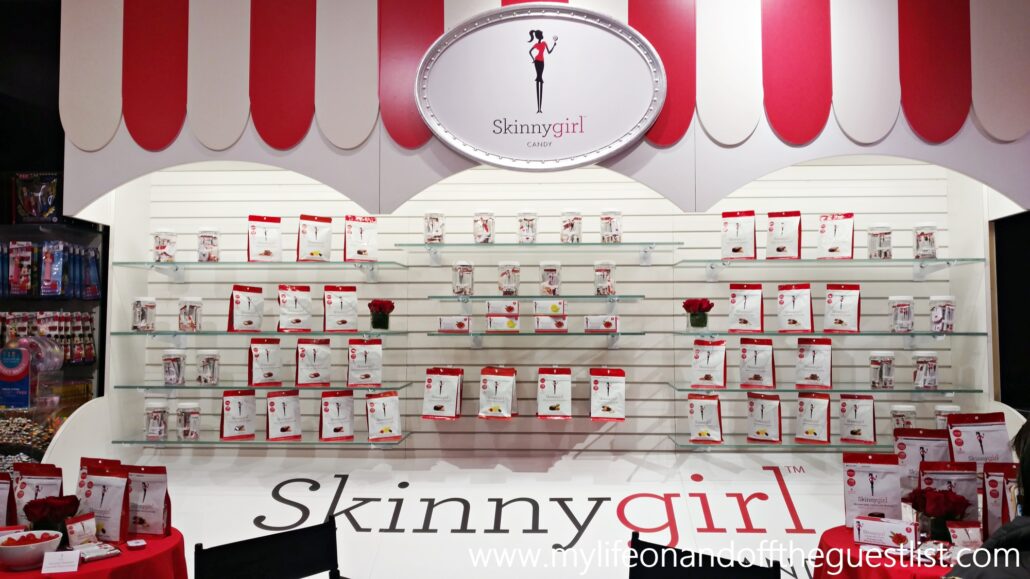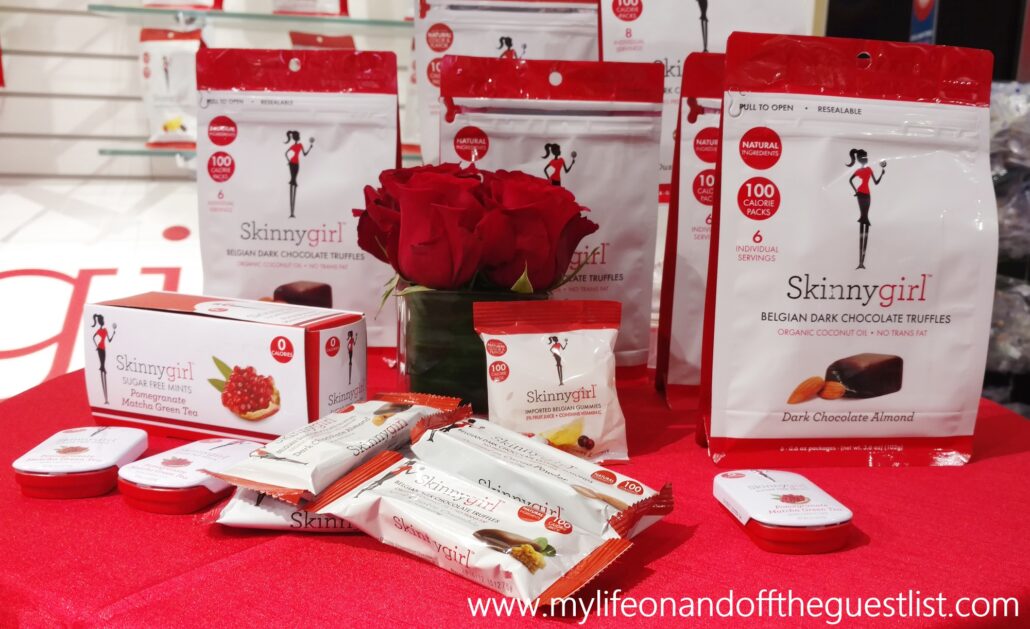 We walked into candy wonderland that is Dylan's Candy Bar in Union Square, not with sugar plum fairies dancing in our heads, but with visions of decadent milk and dark chocolates, fruit gummies, and cool mints, and that's exactly what we got. Boasting delicious gummies and chocolates that are individually packed in 100 calorie servings, along with  zero calorie mints, you're giving up the guilt of indulging in these decadent sweet treats. The delicious, low-calorie range of Skinnygirl Candy includes Dark, and Milk Chocolate Coated Almonds, Elderberry and Sweet Lemon Gummies, Annabella Cherry and Mango Gummies, Dark Chocolate Mini Bars with Pistachio and Caramel, Milk Chocolate Mini Bars with Nougat and Almonds, Sugar-Free Mints in Lemon Lime, Mocha Cappuccino, and Pomegranate Green Tea, Dark Chocolate Truffles with Almonds, Milk Chocolate Truffles with Mint Cookie Crumble, and Milk Chocolate Truffles with Sea Salt Toffee.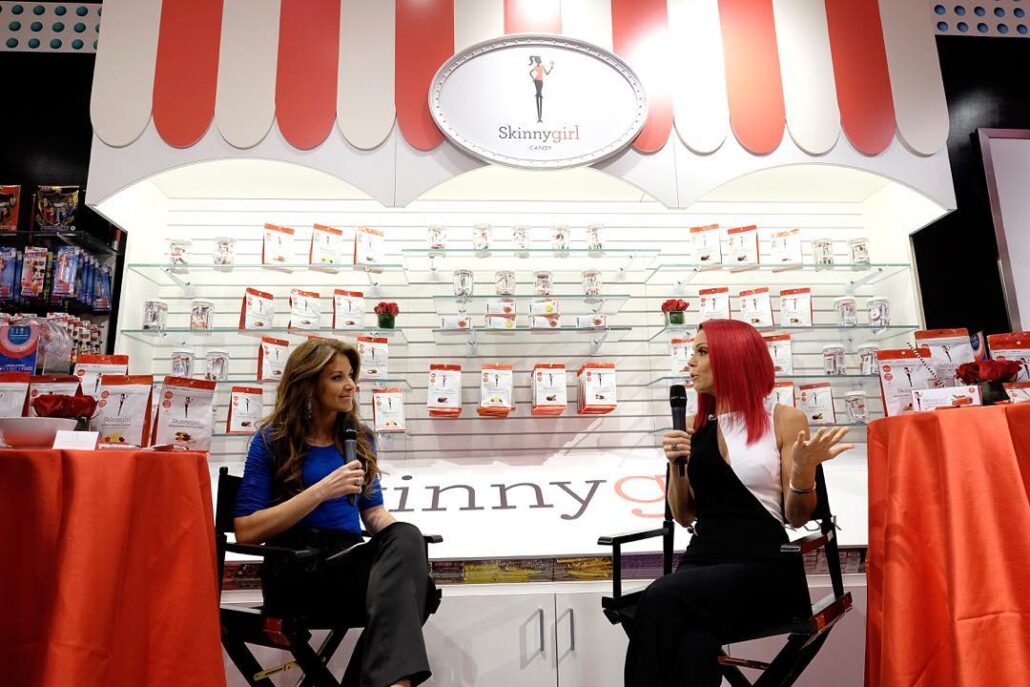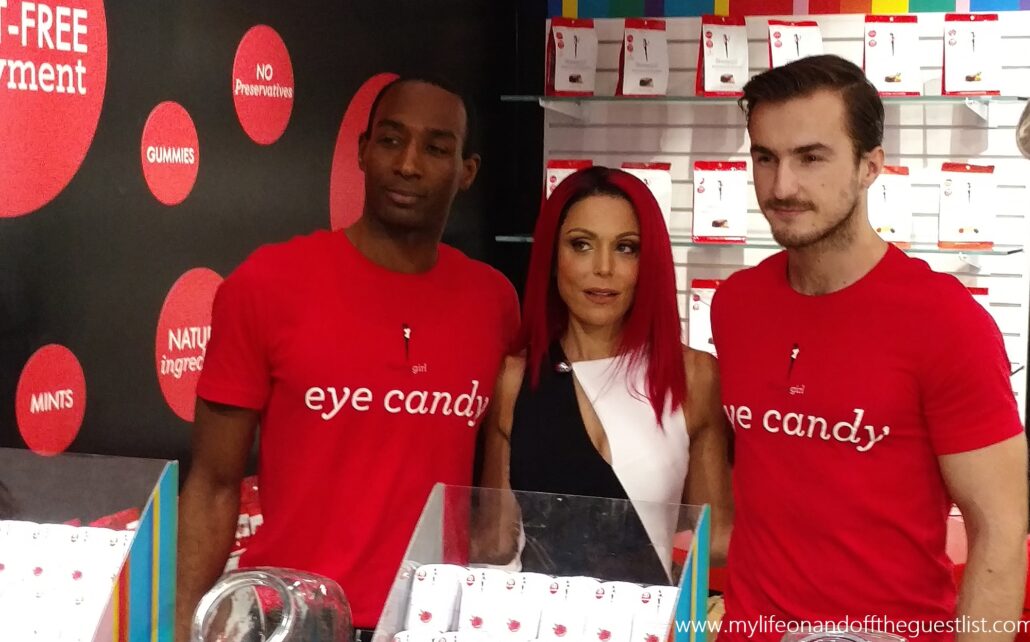 Frankel, whose hair we absolutely love, sat down for a Q&A with Dylan's Candy Bar Founder, Dylan Lauren, before greeting and serving guests some of her wonderful treats…all of which were caught by BravoTV cameras (so look for this sweet treat to be featured on an upcoming episode of Real Housewives of New York. For those who are really health conscious, please note the Skinnygirl Candy chocolates and gummies contain no artificial flavors, colors or preservatives and they're made from premium Belgian Chocolate and gummies. Although the products are low calorie, the chocolate, and gummy products are not sugar-free, and the chocolate products are gluten free with the exception of the Mint Cookie Crumble Truffles. For those of you with peanut allergies,  a few products do contain nuts, but their production facility is peanut-free.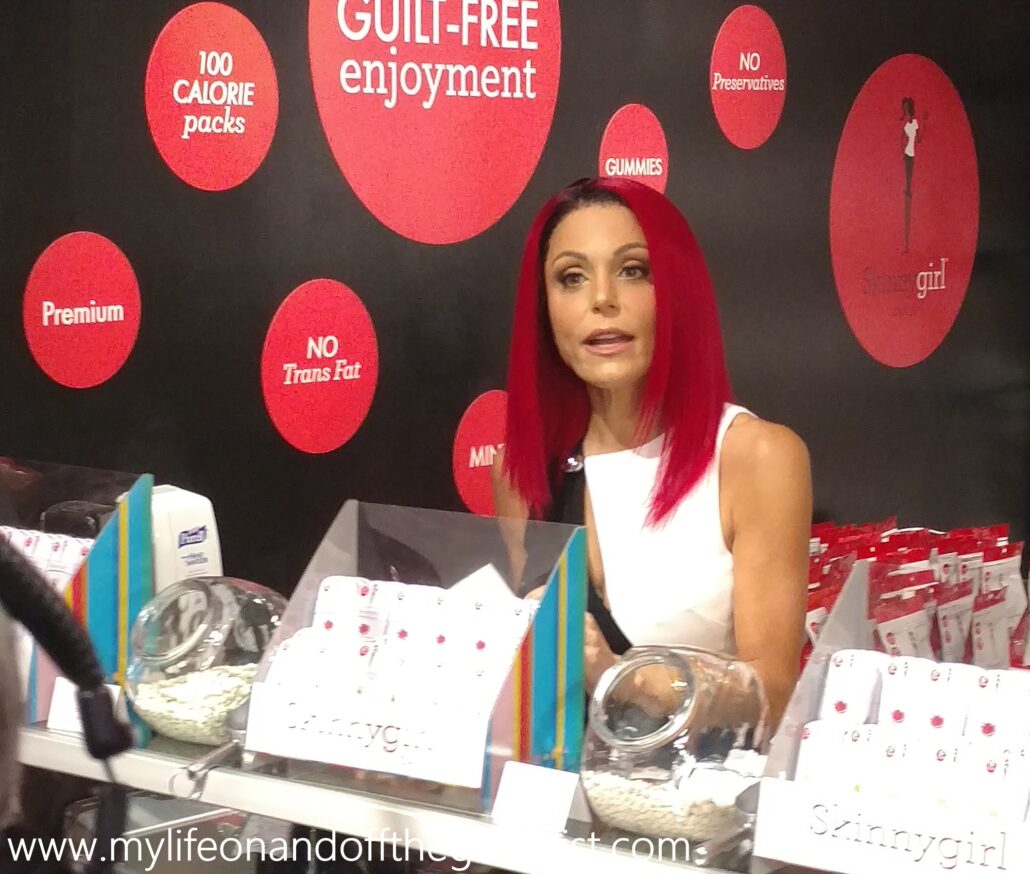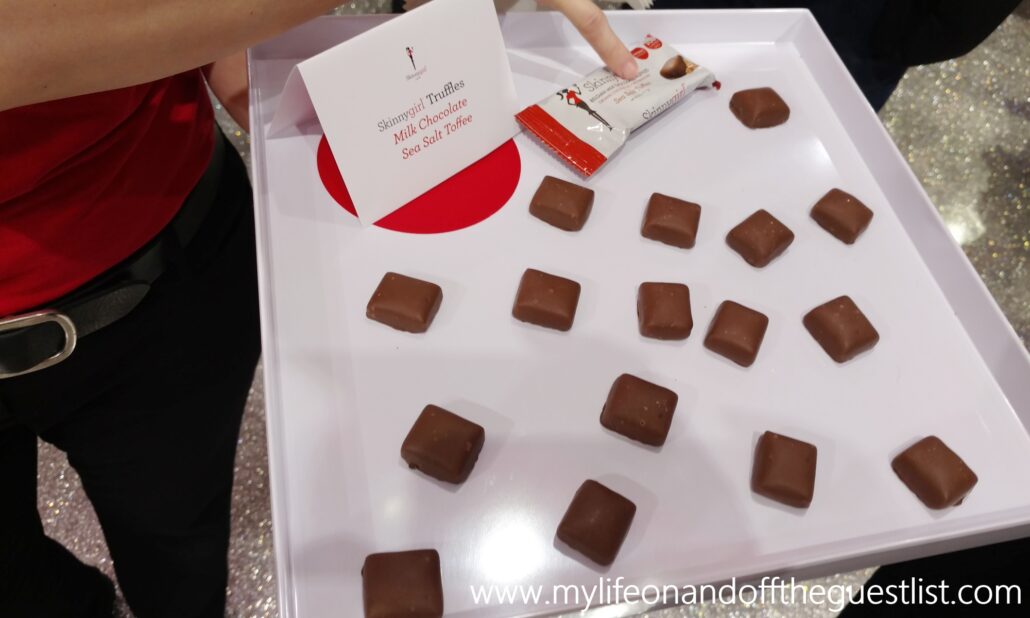 Of course, the sweet treats were not the only low-calorie enjoyment e had at the event. Along with Skinnygirl Candy, guests were also treated to some low-calorie cocktails from Skinnygirl Cocktails, tea, and hot chocolate. We confess in our indulging in one or two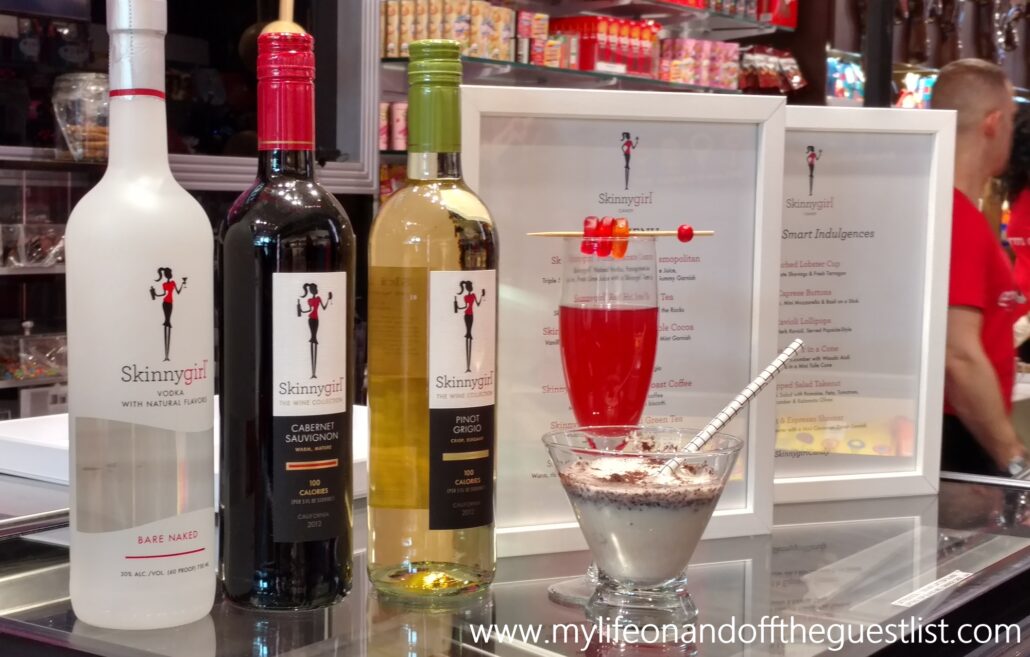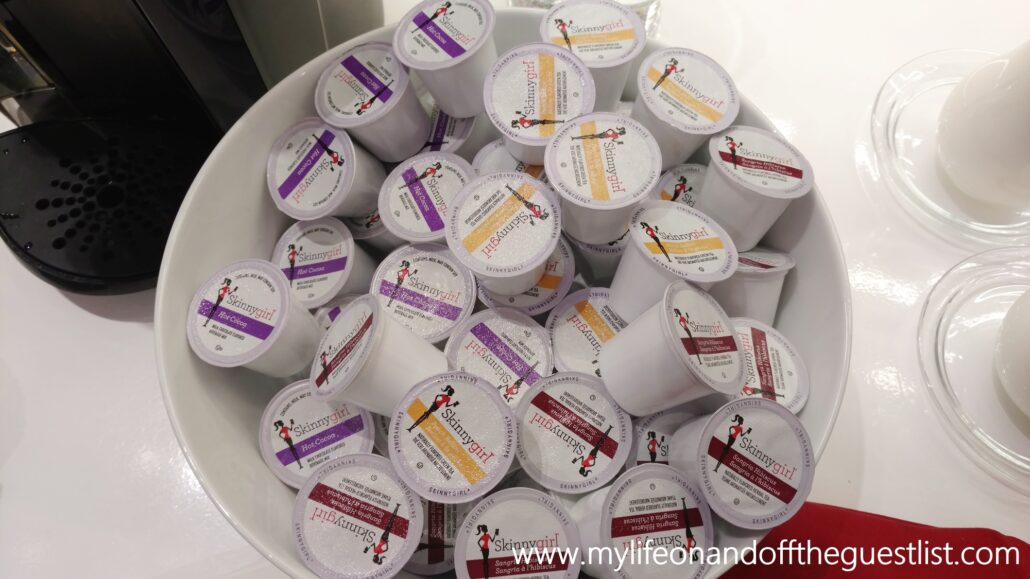 Want to know more aboutSkinnygirl Candy? Visit www.skinnygirlcandy.com for more information on each product line and where to buy. Are you excited to try Skinnygirl Candy? let us know in the comments below.