Yes,
National Vodka Day
is officially here and we will continue to honor this versatile spirit with more cocktail highlights. The wonderful thing about vodka is that it plays very well with just about every flavor. We don't think we've ever had a vodka cocktail where the flavors didn't make sense, Vodka just goes with everything. Today we show how two of our favorite flavors come together to make for a delicious result. In this post, we are highlighting a cocktail made with
Powell & Mahoney's Old Ballycastle Ginger Mixer
and vodka.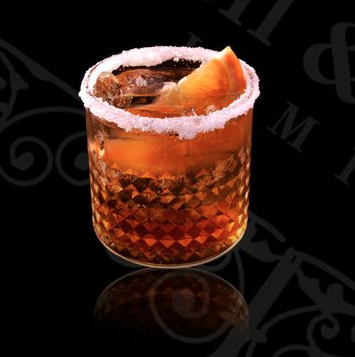 The above is a new signature National Vodka Day cocktail, The Ginger Dog, created by master mixologist, Tad Carducci. The exotic blend of spicy ginger and tart grapefruit captivates you with alluring flavor sensations. Check out the recipe for The Ginger Dog below:
1.5 oz. Vodka
1.5 oz. Powell & Mahoney Old Ballycastle Ginger
1 oz. Fresh Grapefruit Juice
Shake all ingredients with ice. Moisten the rim of a Collins glass with grapefruit juice and roll in coarse salt. Pour over fresh ice and garnish with a fresh grapefruit slice.


The Powell & Mahoney Old Ballycastle Ginger Mixer is just one of eighteen available cocktail mixer flavors from the brand. The Ginger Mixer is a rich, full bodied mixer uses the finest ginger, delicate elderflower, soothing milk thistle, and fennel to create the perfect partner for your favorite dark spirit. Made in Williston, Vermont, all Powell & Mahoney mixers are handcrafted in small batches using small kettles and boast only the finest juices, essential oils, and pure cane sugar. Grab yourself a bottle for only $7.99 at your local Whole Foods, Wegmans, Stew Leonard's or specialty and gourmet grocery stores.