We recently shared some great holiday gifts for the wine enthusiasts on your holiday gift list; we're back with a few more gift options for the wine lovers on your list. These gifts will be obvious hits that both you and the wine lover on your list will enjoy for a long time. If you enjoyed our first round of wine gift ideas, then you'll love these.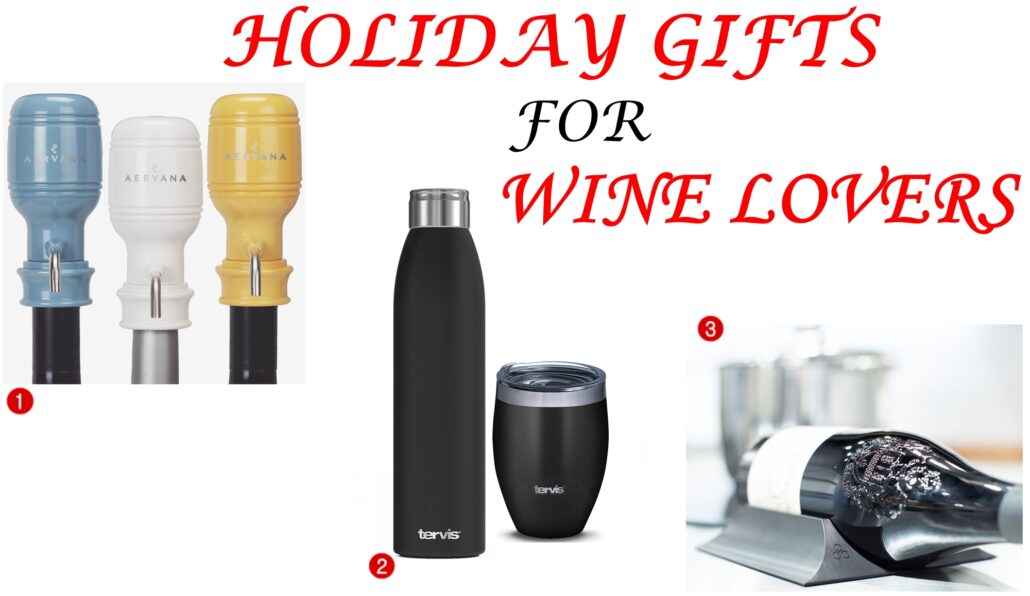 Today we bring you three additional holiday gifts for the wine lovers on your list from Aervana, Tervis Drinkware, and Winebars.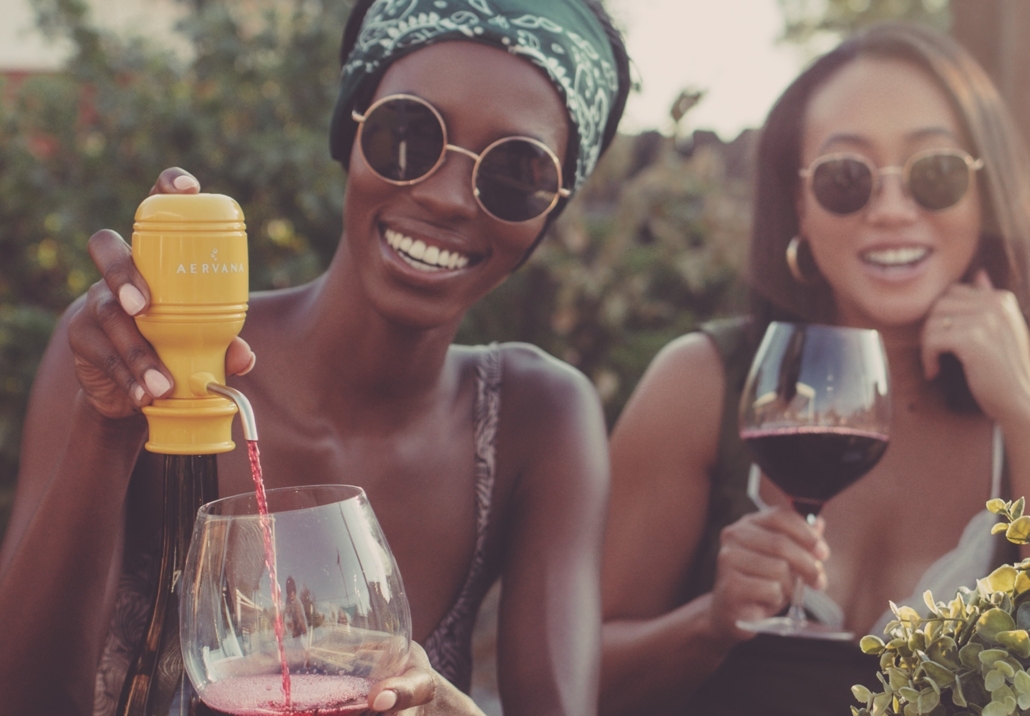 The Aervana Essential is the newest addition to the Aervana one-touch aeration line. For those not familiar, Aervana is the first one-touch luxury wine aerator. Its newest addition, the Essential, provides the same amazing instant aeration for wines that need to breathe, in a fresh, contemporary format for everyday wine drinkers. Available in three distinct colors, warm and vibrant Saffron, fresh and modern Dusty Blue, or classic Glossy White, you'll be ready for a night of wine at its best with one touch.
We also love the Aervana Essential because with every purchase of a Saffron or Dusty Blue Aervana Essential, $1 of your purchase will be donated to Food Lifeline, Aervana's non-profit partner in the effort to end hunger.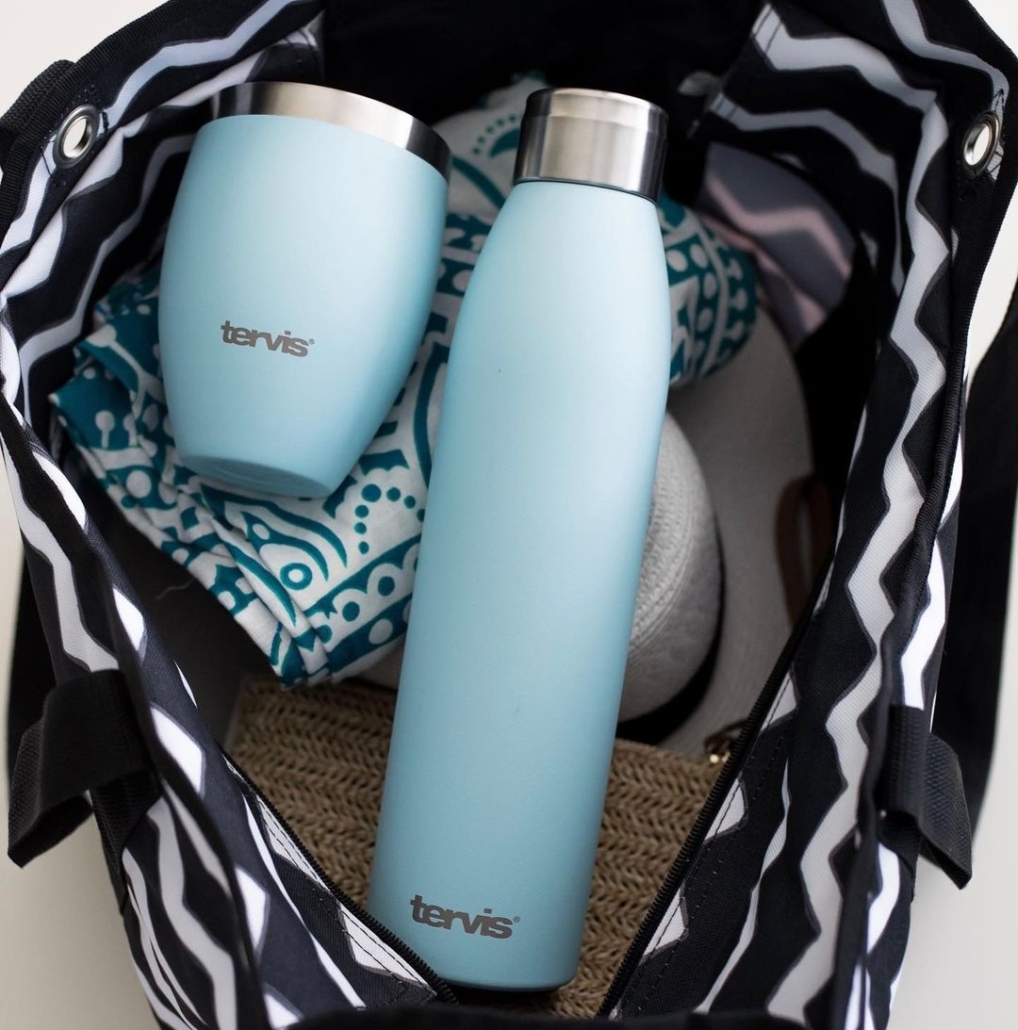 We're not telling you to break the law or anything but we have to share this discreet way to enjoy your favorite wine in public. To do so, look no further than Tervis Drinkware. Their 25oz slim carafe and 12oz stainless tumbler make the perfect discreet wine carafe and wine "glass". The 25oz stainless slim carafe with lid, $24.99, holds one 750ml of your favorite beverage. The standard size for a bottle of wine is 750 ml. Coincidence? I think not. The slim carafe includes a leak-proof, insulated lid, and a quiet non-slip base. It will keep your favorite wine at the perfect temperature for 60 hours.
The 12oz Stainless Steel with slider lid, $24.99, is a double-walled tumbler that offers all the benefits of stainless steel. The Tumblers boast triple insulation to reduce condensation and keep your drink hot for up to 6 hours or cold for up to 15 hours. Its copper-lined 18/8 stainless steel construction is durable, and the material won't retain tastes or odors. Lastly, it includes a BPA-free leak-resistant, easy-to-clean, and easy-close slider lid.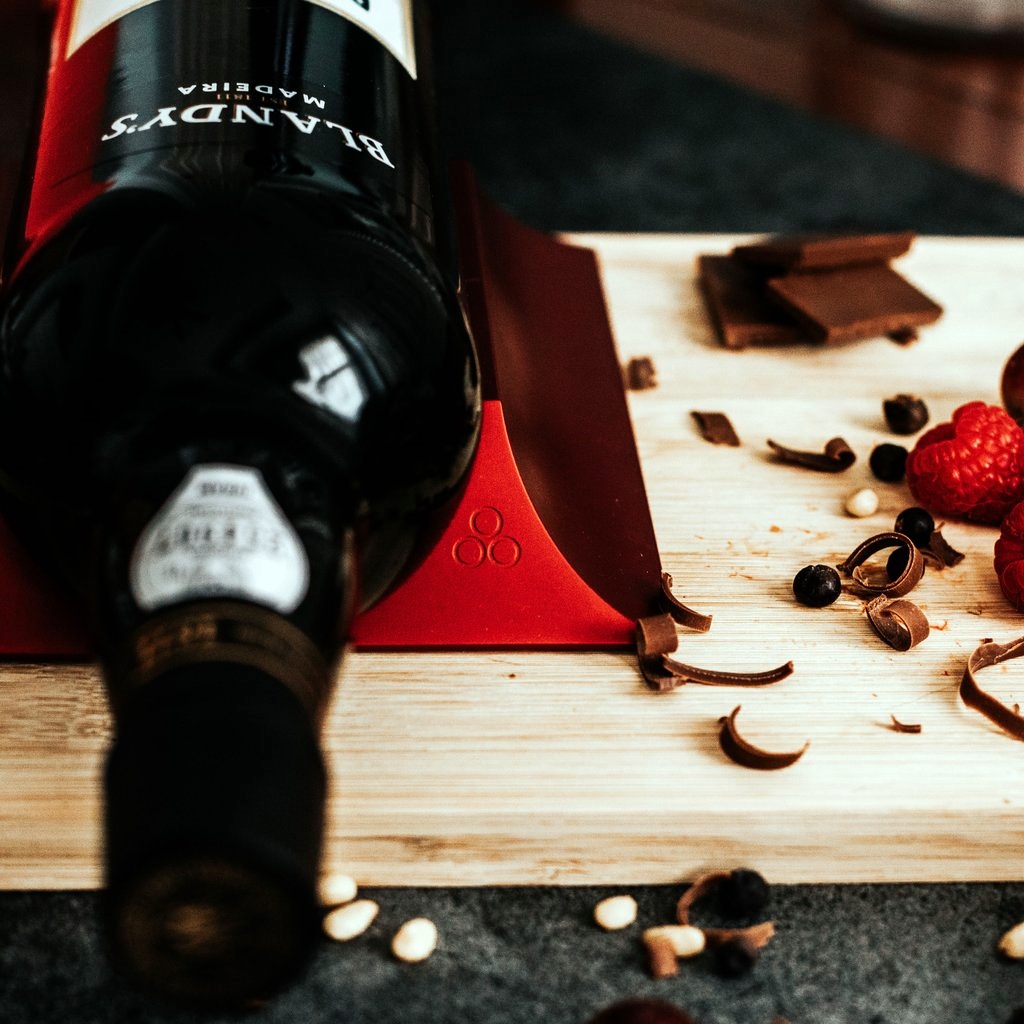 Not everyone has a home with a cellar to store their wines; this is where the versatile wine racks from Winebars come in handy. Winebars are like bookends for wine. You can quickly and easily stack your wines anywhere with these sleek-designed racks. Perfect for small kitchens and as an elegant display, these wine racks can be placed everywhere, even your refrigerator. Plus they are made from solid aluminum, so they get nice and chilly in the fridge. Whether they drink red or white, the wine lovers on your list will love these simple yet decorative wine racks. Get a set of two of the Romantic Red, Jet Black, or Natural Silver for $69.00 on www.winebars.com.