Do you know what the oldest operating rum brand is? Founded in 1703, Mount Gay stands as the oldest operational rum distillery globally, boasting a rich legacy in the world of spirits. We couldn't celebrate National Rum Day without paying homage to this iconic rum brand.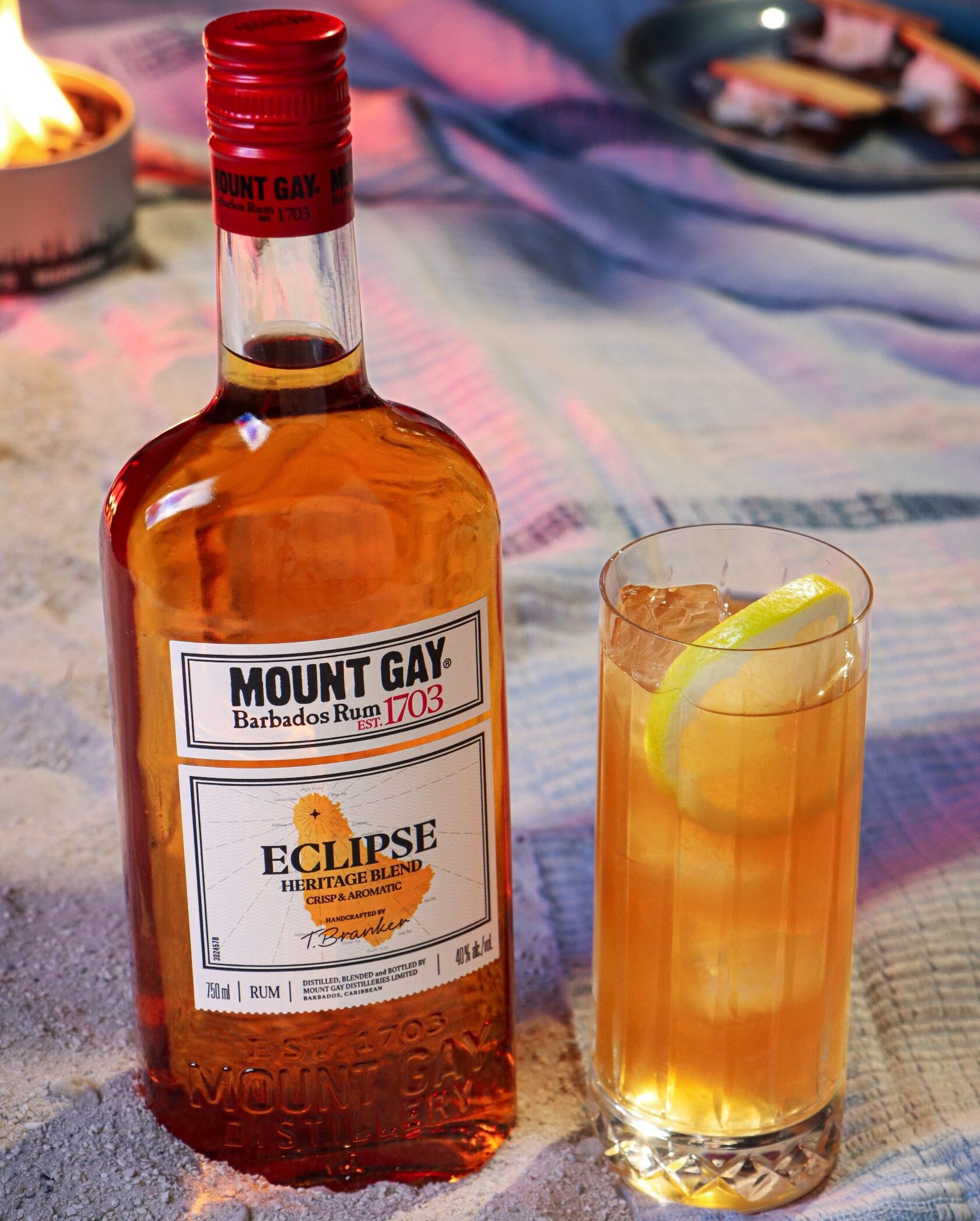 Rooted in its heritage and craftsmanship, the distillery has unveiled the Après the Day Series, a celebration of summer and the art of creating meaningful moments. Drawing from over 300 years of experience, Mount Gay crafts exceptional rum that exhibits depth and flavor thanks to the usage of multiple casks. With a commitment to providing exceptional taste, the distillery now invites cocktail enthusiasts to embark on a journey of taste through this new series.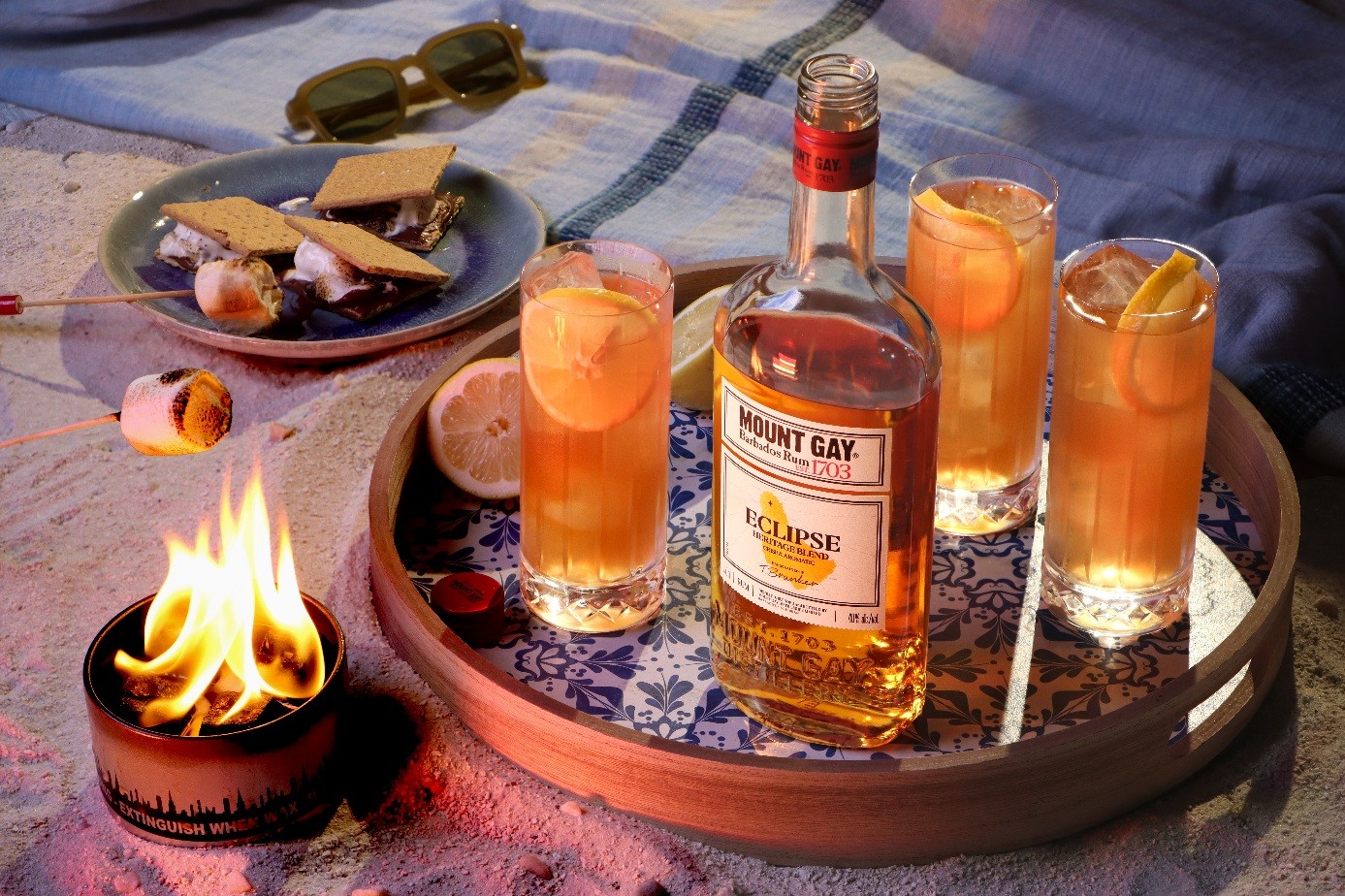 The highlight of the Après the Day Series is the limited-edition "Après the Day Cocktail Kit" presented in collaboration with Cocktail Courier. This kit offers the components to concoct Barbados Peach Tea cocktails, which can be enjoyed alongside a custom City Bonfire and a smores kit. The experience extends beyond the kit, as Mount Gay established a Mobile Rum Shop in prominent locations such as the Hamptons and Los Angeles in early August to celebrate its launch. This goal was to enjoy the spirit of summer and après moments of life.
Barbados Peach Tea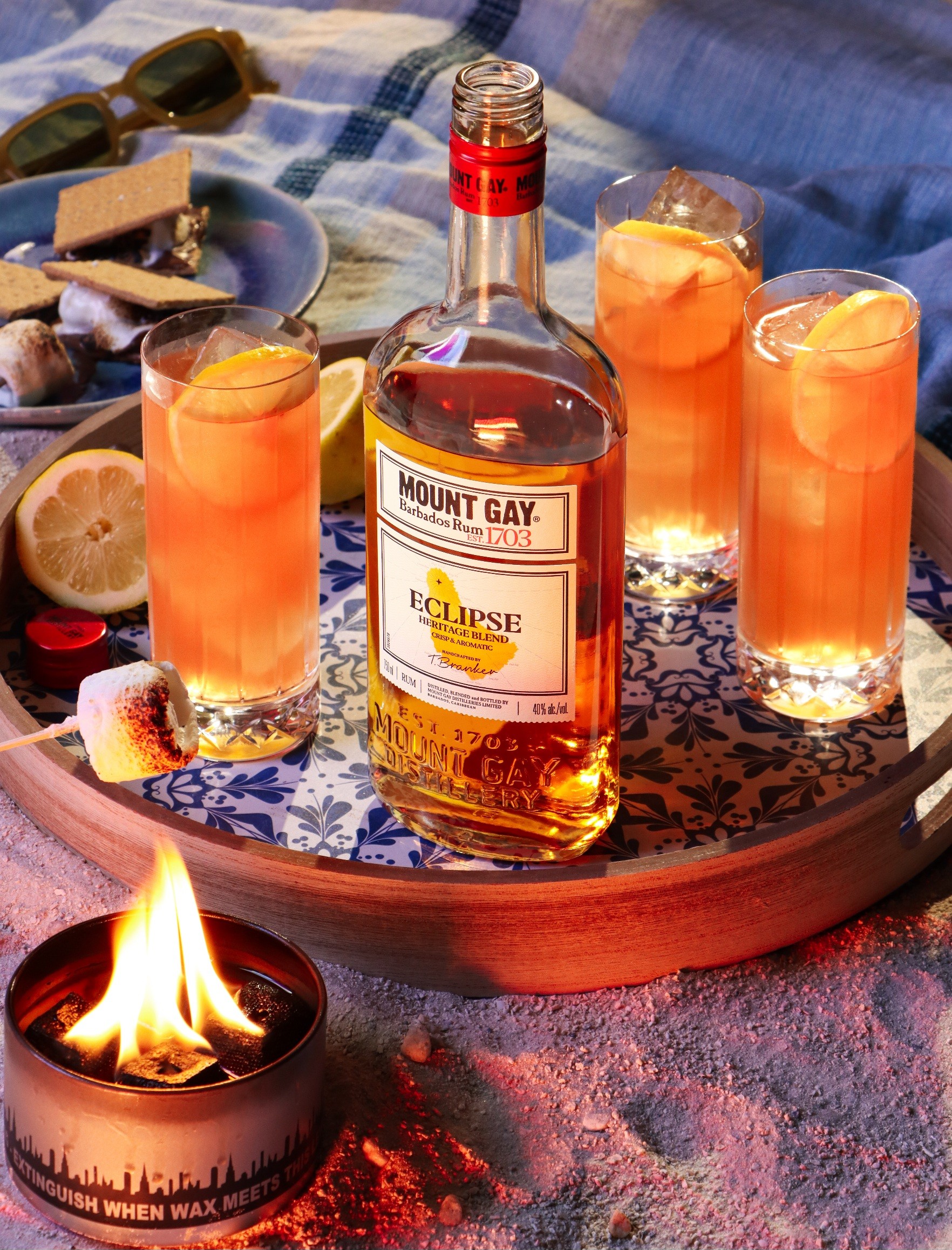 2 oz Mount Gay Eclipse Rum
0.5oz Lemon Juice
4 oz Peach Tea
Garnish: Lemon Peel or Slice
Begin by preparing your garnish using a peeler to create a lemon peel or cut your lemon into slices. Juice the remaining lemon and set aside. Measure and add Mount Gay Eclipse Rum, Lemon Juice, and Peach Tea to your glass. Top it off with ice and stir. Garnish with lemon peel or slice.
Lauren Trickett, the National Brand Ambassador for Mount Gay Rum, emphasizes that the brand's offerings are ideal for enhancing summer occasions. The Après the Day Series, whether through the Cocktail Kit or Mobile Rum Shop, is geared towards helping you create your version of the "good life." You can purchase the Cocktail Kit via Cocktail Courier until August 19th. Trust us, you don't want to miss the opportunity to taste the Barbados Peach Tea cocktails infused with Mount Gay Eclipse rum.
Mount Gay Rum upped the celebration ante by pairing with Cocktail Courier for a giveaway on their Instagram page. Fans had the chance to win an Après the Day 'Celebration Pack,' including ingredients for the signature cocktail, a $100 Cocktail Courier gift card, and essentials for hosting summer gatherings. What better day than National Rum Day to announce the winner?
Mount Gay's legacy and dedication to exceptional rum have culminated in the Après the Day Series, extending an invitation to savor summer flavors and create unforgettable moments, no matter the location. We cannot wait to discover what's next in Mount Gay Rum's Cocktail arsenal.