I've been dying to try Rio de Keratin's treatment to straighten and smooth my hair. When doing a keratin treatment, you are adding keratin (which is a protein we already have in our hair) to your hair, and essentially locking it in with a hair straightener. Many in-salon Keratin treatments use harmful chemicals such as formaldehyde – Rio de Keratin isn't one of them! This product is natural and free of the harmful chemicals that are usually found in keratin treatments, plus you can do it yourself at home. Some professional keratin treatments can also cost up to $500.00 – so when I was given Rio de Keratin Advanced Keratin Smoothing System to try out, I was very excited. First of all, I love the packaging. Here are some pictures I took while unboxing the product: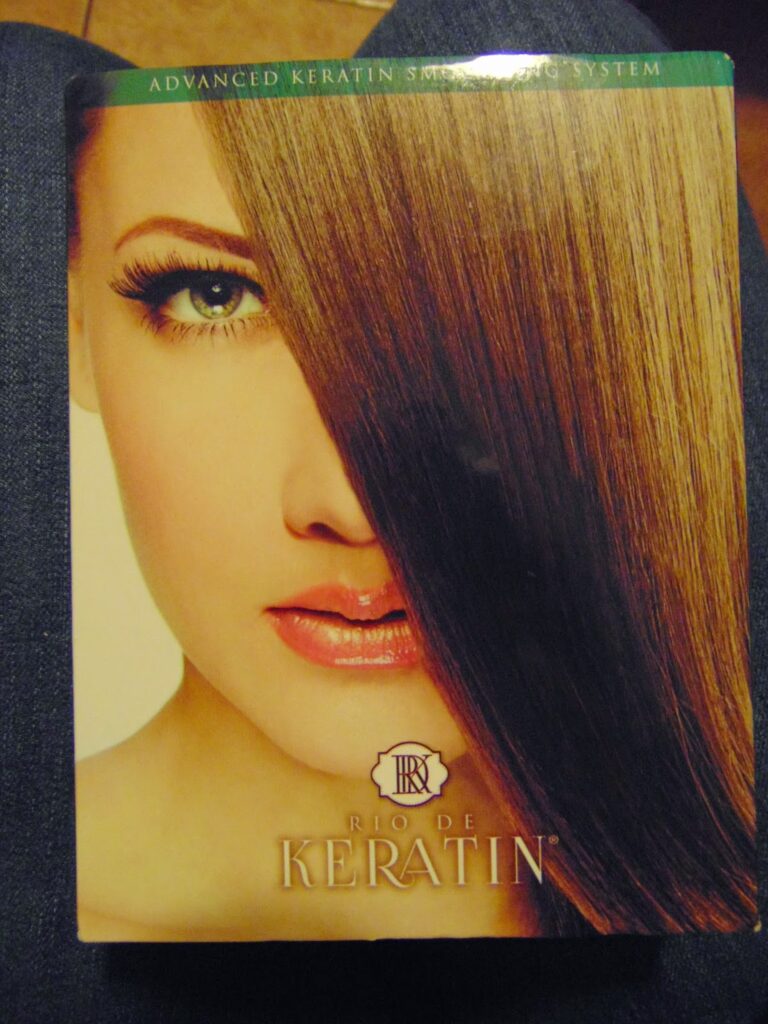 The new packaging is so glossy and compact!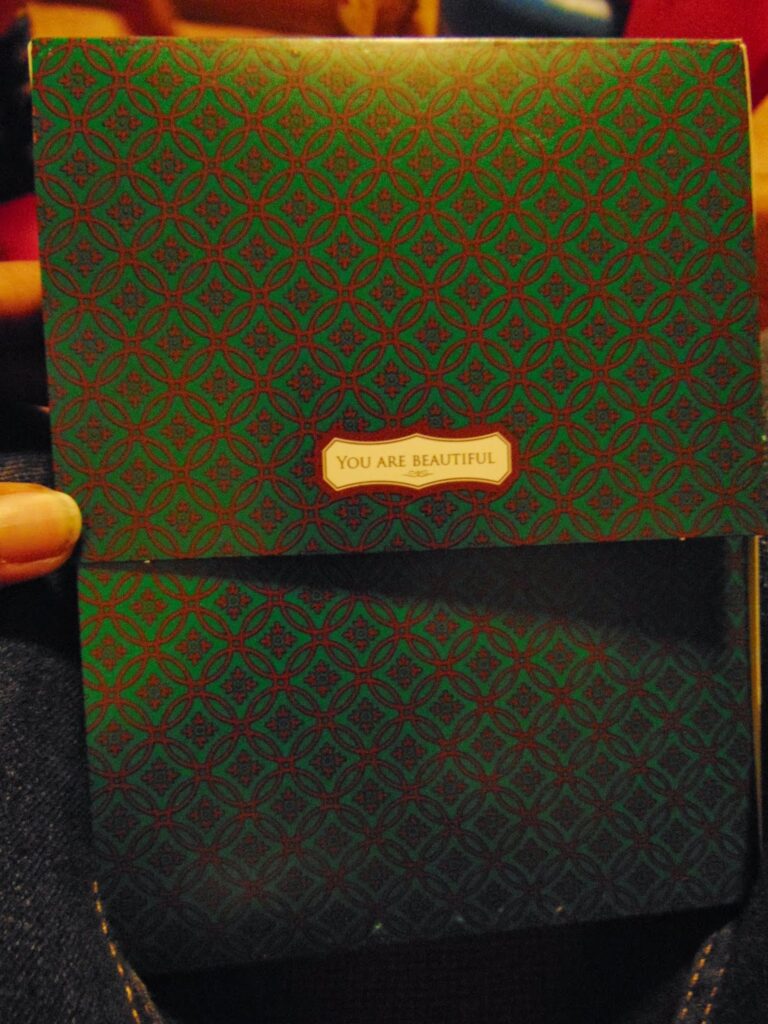 "You are beautiful" is written on the opening flap of the box (it made me smile.)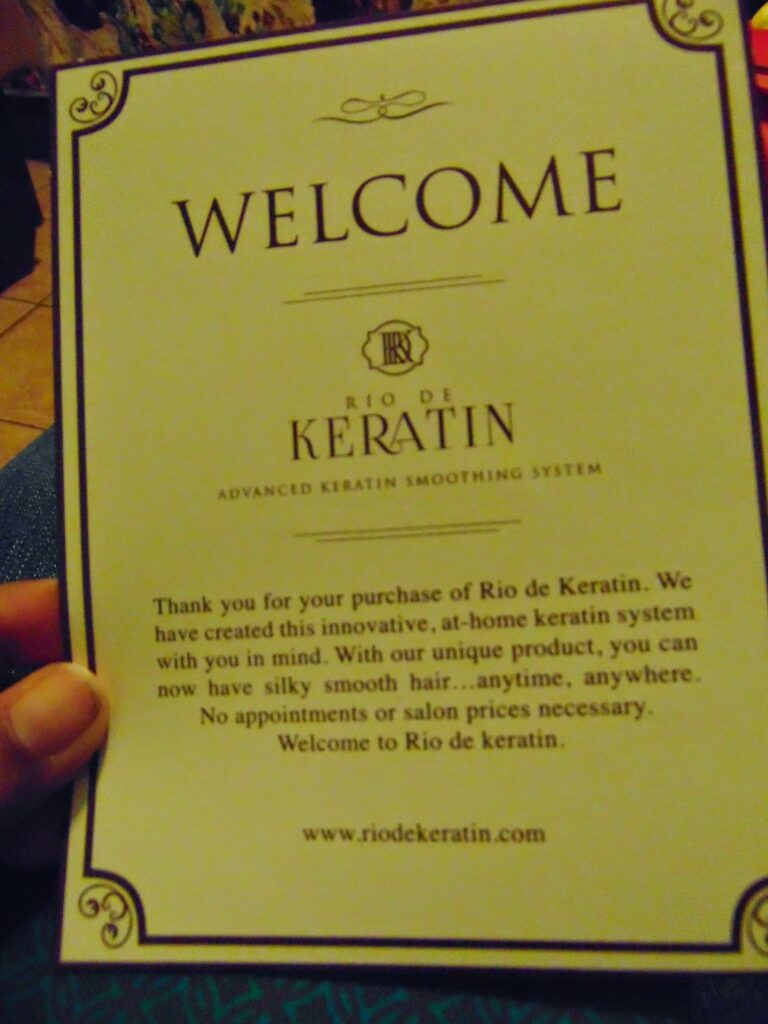 Welcome card with instructions on the back. (nice touch!)
And the moment we've been waiting for: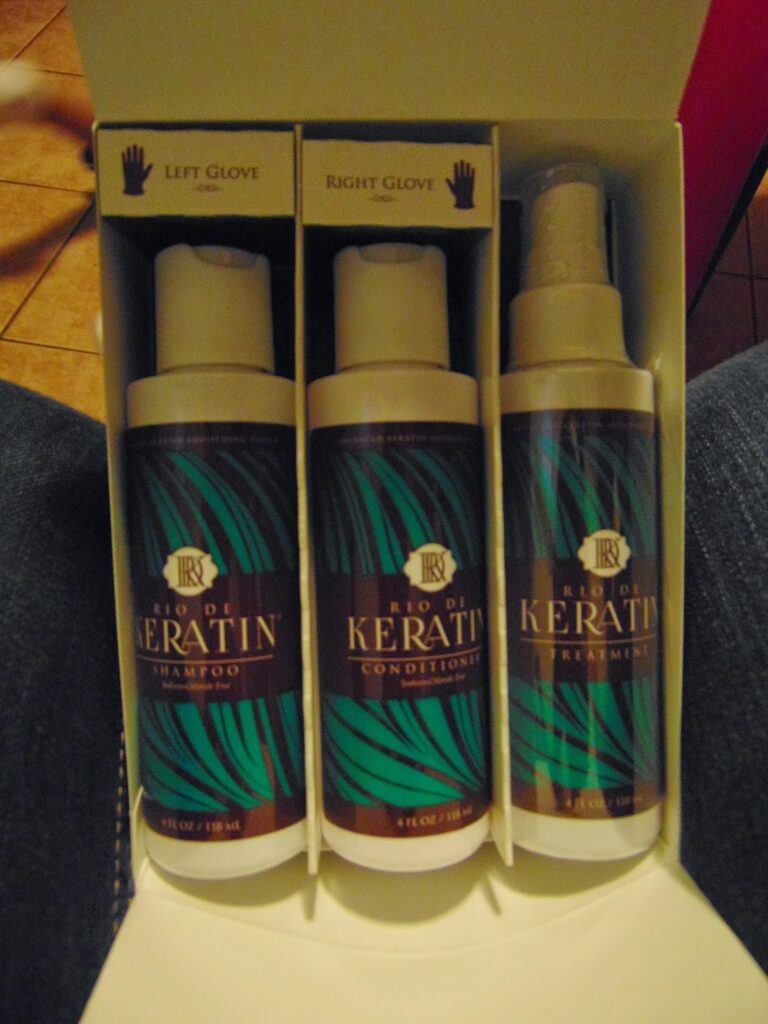 From left to right: shampoo, conditioner, and keratin spray on treatment. This kit also comes with gloves to wear during application.
This Rio de Keratin treatment kit looks very professional but not overwhelming for the at-home user, which led me to have high expectations – and I was not let down. My hair is naturally wavy, and it does get frizzy pretty easily. When I normally straighten my hair (without treatment) it will be straight for the most part, but once I get hot or sweat a little, all of my hard work goes down the drain, and I have to do it all over again. With Rio de Keratin, this is no longer a problem.
Here are the easy to follow instructions, which can be found on the back of the welcome card and riodekeratin.com:
Wash (do not condition) and blow dry hair until it is 100% dry.
Apply the treatment into hair using the spray applicator
Blow dry hair to a smooth finish
Flat iron hair using an iron that reaches 450° to seal in the treatment.
It's literally that easy! The package also says that you shouldn't wash your hair, use elastic bands, or tuck your hair behind your ear for 24 hours because this can leave dents. You should use the shampoo and conditioner when you wash your hair to help maintain the treatment's strength. Follow these easy instructions and your hair can be silky smooth for up to two months! I just did mine and I love it already. The best part is that the whole Rio de Keratin kit costs only $39.99! I know a good deal when I see one (remember, these treatments can cost up to $500.00) and this is beyond a steal.
Here are my before and after pictures:
This is my hair when normally straightened – as you can see, it's not really all straight, plus it is frizzy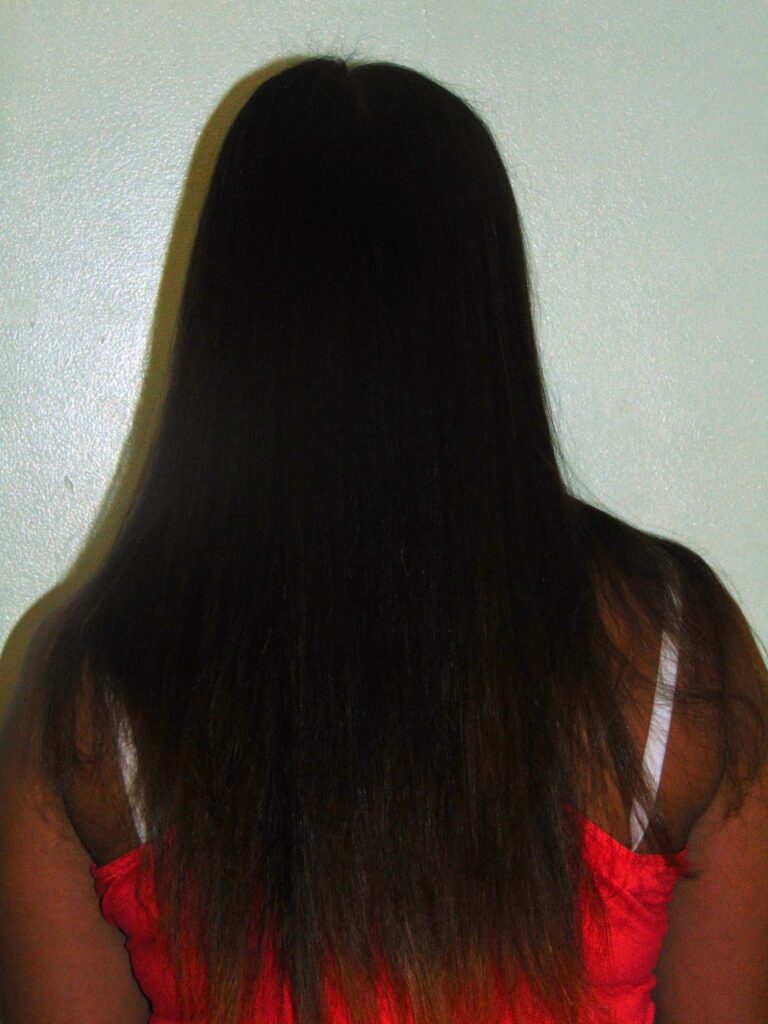 After Rio de Keratin treatment – my hair is super straight, shiny, and feels smooth and silky! (its also frizz free 🙂 )
Big difference right? For $39.99 this is definitely worth buying and I would recommend it to any girl looking to de-frizz and get long lasting silky straight hair. Rio de Keratin offers salon-like results with a price that can't be beat! Our Editor had the pleasure of attending the event celebrating the new packaging, check out some video of Rio de Keratin Founder, Nadine Ramos, introducing it below:
EDITED BY GLASGOW SKINNER