The thing we always look forward to during the fall and holiday season are the delicious flavors. As the season gets cooler, we're really looking forward to diving right into the amazing
soft cheese spreads from Alouette Cheese
. We're already fans of their
Pumpkin Spice
and Vanilla Bean Soft Spreadable Cheeses
, featured directly below (both of which launched last year), and we can't wait to indulge in their new holiday 2014 launches –
Alouette Brie Fondue
and
Alouette Cranberry Apple Spice
.
Alouette Pumpkin Spice and Vanilla Bean Cheesecake Soft Spreadable Cheeses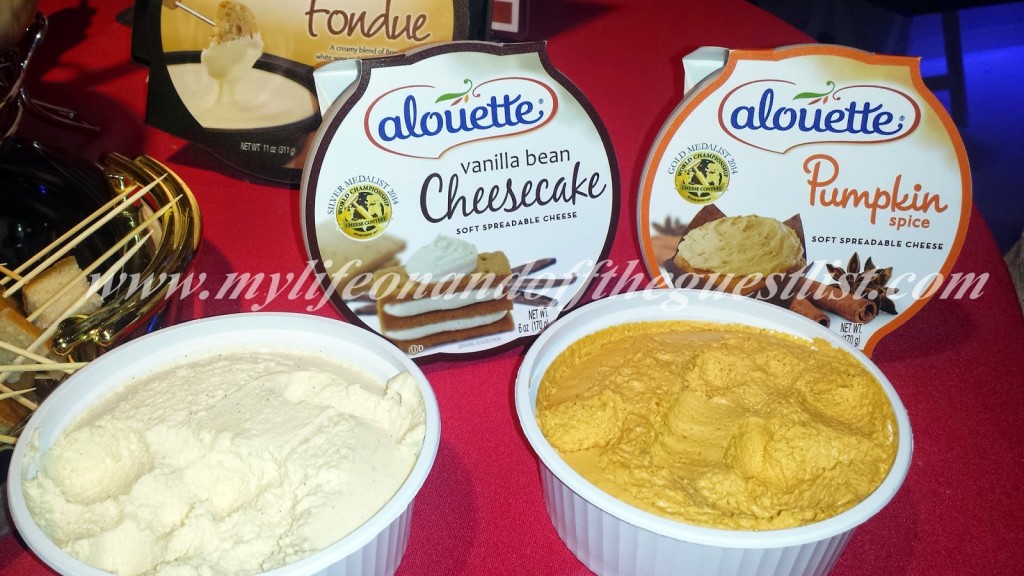 The Pumpkin Spice Soft Spreadable Cheese boasts an intense flavor of nutmeg and cinnamon with a smooth and creamy texture that are perfect for frosting cakes and cookies, topping pancakes or adding a taste of the season to a traditional cracker. We love enjoying this sweet spread with salty snacks like pretzels, popcorn, and while the delectable Vanilla Bean Cheesecake Soft Spreadable Cheese is a quick and convenient way to wow your guests the classic and delicious flavor of cheesecake. It's perfect for dipping fruits, frosting on cakes or cookies, or spreading on graham crackers.
Alouette Brie Fondue (launching holiday 2014)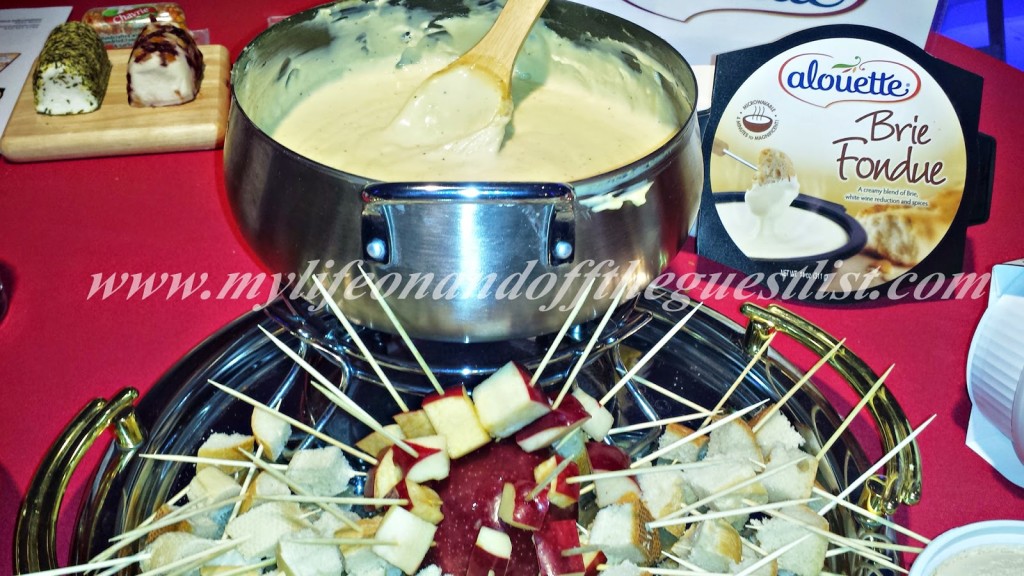 A creamy blend of Brie, white wine reduction and spice that comes in a ready-to-heat, ready-to-eat container that is you can fully enjoy after only 4 minutes in the microwave. Dip chunks of french bread or apples for a delicious snack or as quick hors d' oeuvres for party guests.
Alouette Cranberry Apple Spice Soft Spreadable Cheese (launching holiday 2014)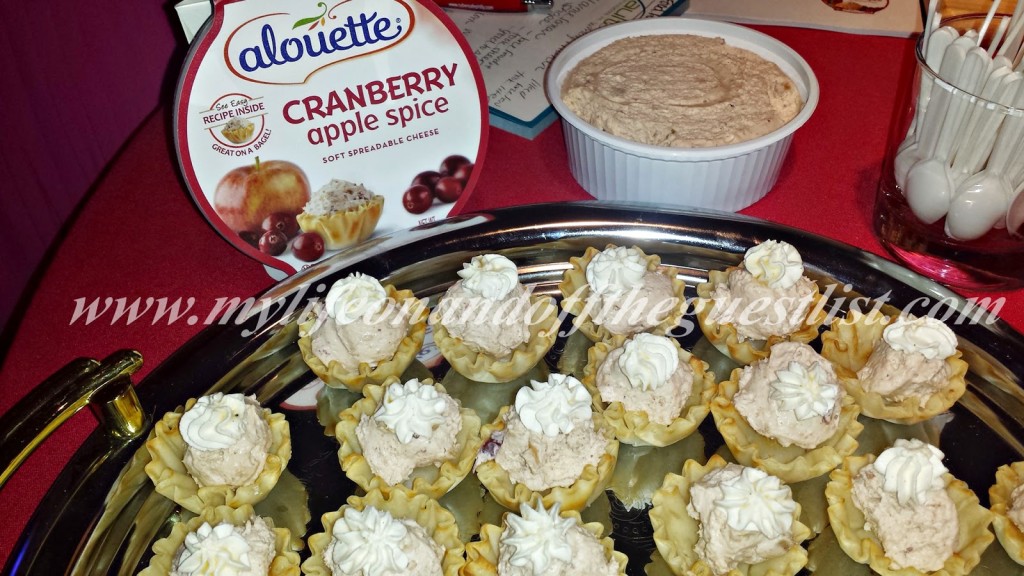 Celebrate the season with the flavors that exemplifies the holidays. Get ready for a flavorful blend of whole cranberries, apples and cinnamon for a twist on the holiday classic flavor that is perfect for spreading on a bagel or crackers.
Keep an eye out for these delicious soft cheese spreads from Alouette very soon.