It was quite a festive night aboard The Hornblower Infinity Cruise Ship as the
Village Voice
held their
2nd Annual Holiday Spirits Tasting Event
. Thirty distilleries, wineries and more from New York and beyond set sail for an hour-long harbor cruise. Upon entry to the ticketed event, guests were treated to a souvenir tasting glass, live music, and complimentary hors d'oeuvres. DJ Tim Martell entertained the crowd on the main and mid decks, while live jazz quartet, Blue Vipers of Brooklyn, performed all evening in the
Slow & Low Lounge
on the ship's top deck.
Along with the distilleries showcasing their spirits, the event boasted three specialty bars the above mentioned Slow & Low Lounge, the Asahi Beer Bar, and the It's Rum Time Bar by Rums of Puerto Rico (pictured below)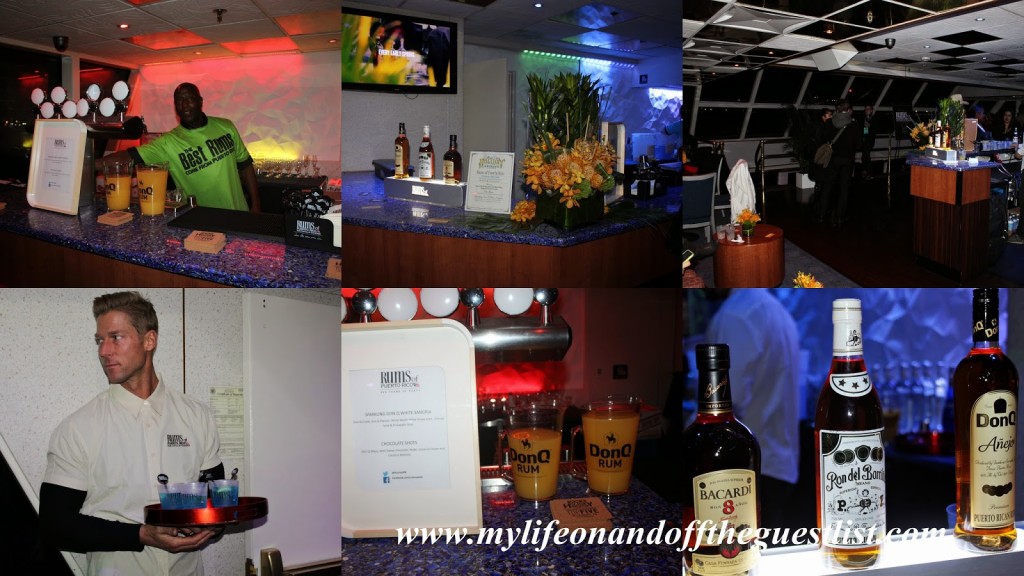 Our first stop was to Scorpion Mezcal, a Mexican Mescal, and their Hot Smokin' Chocolate cocktail. We loved the combination of the Mescal's smokiness and the sweet, creamy taste of the hot chocolate. A definite addition to our cocktail recipe list.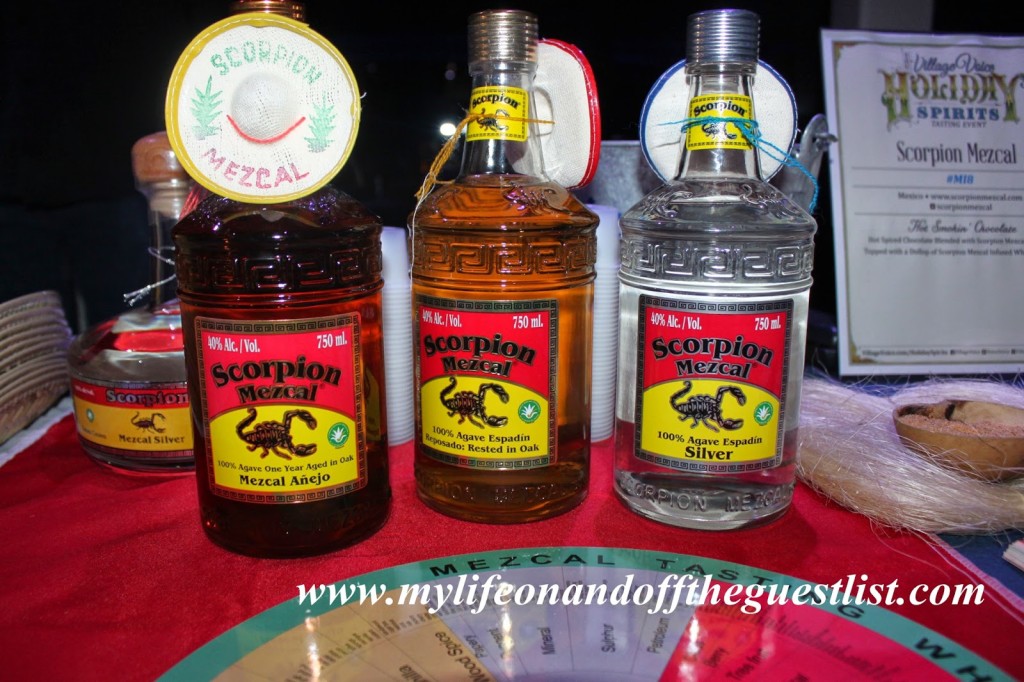 After Art in the Age Craft Spirits, it was on to the delicious and exotic Sorel Artisanal Liqueur, one of the spirit brands local to NYC (It's Brooklyn-based). The Sorel drink has always been a favorite of ours and we relished in enjoying this Hibiscus plant spirit both hot and cold.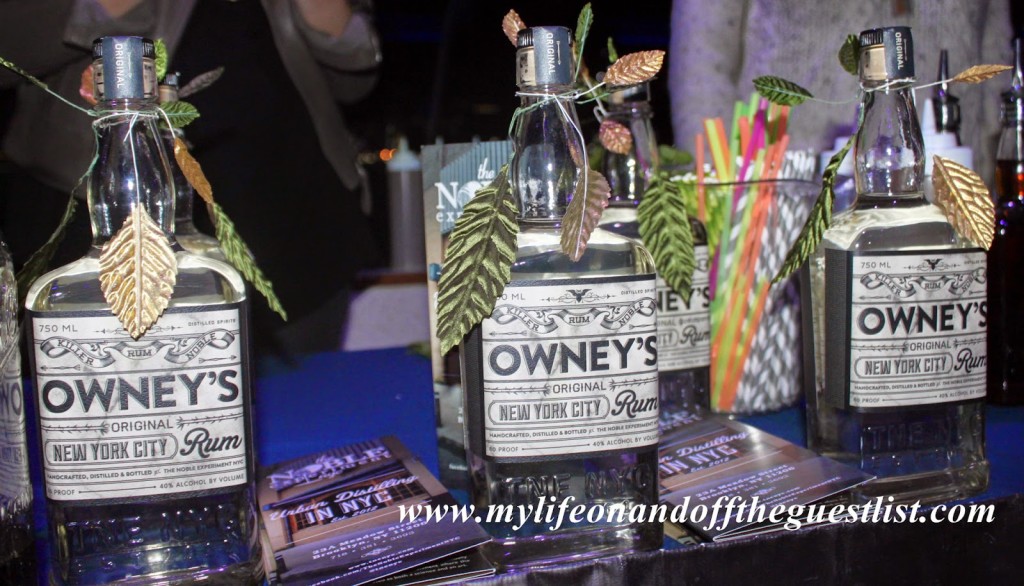 Although we took another break and passed on the Ten-Ten Mule cocktail, we were captivated by Cooperstown Distillery and the very cool shape of their Abner Doubleday "Double Play" bottle. A great gift for baseball fans who love vodka, the baseball shaped decanter is hand-blown and features the 108 stitches present on real baseballs.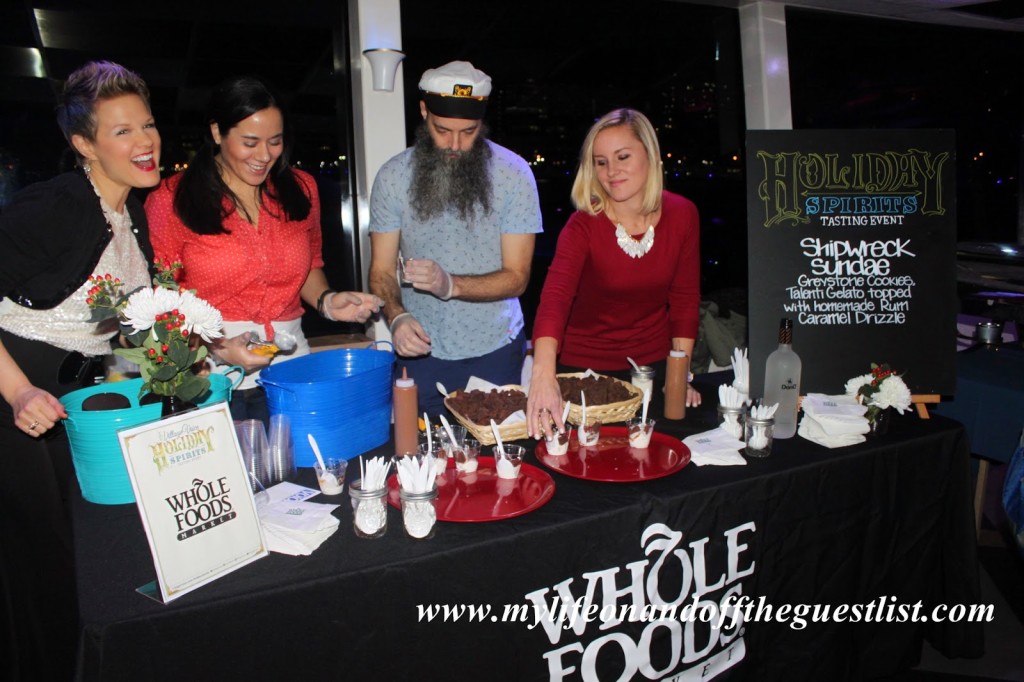 The amazing this about this event, aside from the heavy sampling of these wonder spirits, is the fact that a portion of the proceeds from Holiday Spirits ticket sales went to support Lifebeat, the leading national nonprofit dedicated to educating America's youth (13-29) about HIV/AIDS prevention. If you love discovering new cocktails and want to help great causes, we thoroughly enjoyed the Village Voice's 2nd Annual "Holiday Spirits" Tasting Event, we suggest you keep an eye out for the 3rd Annual Village Voice's "Holiday Spirits" Tasting Event next year.