The return of festivities, celebrations, and outside activities has almost returned to pre-pandemic days. Concerts, parties, and other crowd events are back for your enjoyment. One event making its return is the BACARDÍ Party Tour. The six-city U.S. tour, stopping in some of the most iconic game-day towns in the U.S., brings live music, delicious cocktails, and classic rum vibes to a city near you.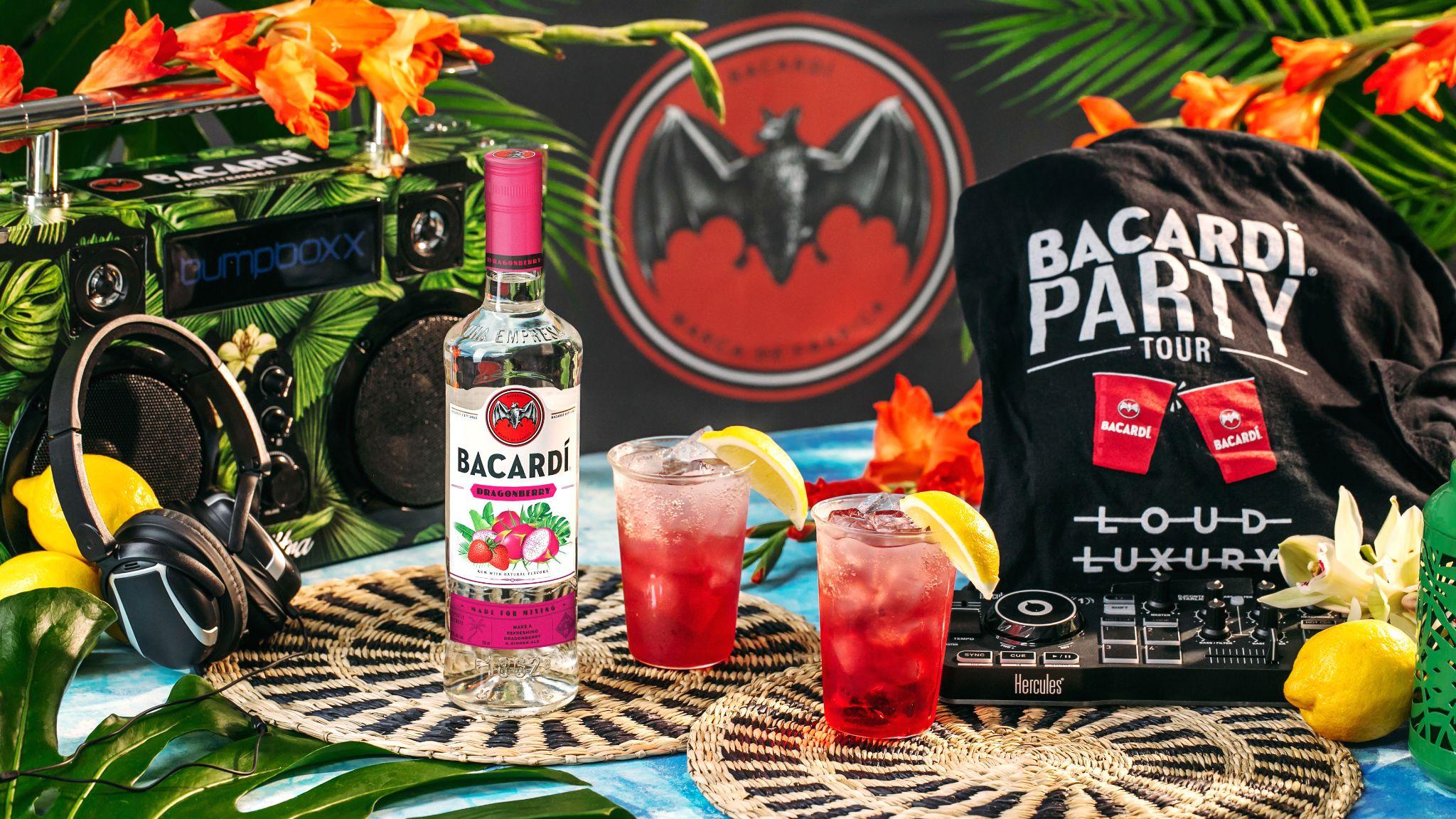 For the second year in a row, BACARDÍ has enlisted dance music duo Loud Luxury, as the headlining performer, to bring the rum vibes and get fans excited this fall. The iconic rum brand also announced that in addition to the headliner, they are proudly bringing DJ and producer pair TWINSICK on board as the supporting act. The pair are joining the world's most-awarded rum brand on its tour to some of the most iconic sports bars and venues in new cities like Charlottesville and Tucson, as well as returning fan favorites like Bloomington, Columbia, Madison, and State College.
Comprised of Andrew Fedyk and Joe De Pace, the Canadian-born, international touring DJs, Loud Luxury, are best known for Diamond & multi-platinum records like "Body" and "I'm Not Alright" with Bryce Vine. This summer saw the release of their newest single, "These Nights," alongside an ongoing Las Vegas residency and North American touring schedule. Opening for Loud Luxury this year is Minneapolis natives, Alex Ingalls and Casey Schneider, aka TWINSICK. Known for their popular remixes, they have gained widespread recognition in the genre from the likes of The Chainsmokers, Marshmello, Tiësto, and more. BACARDÍ is adding TWINSICK into this year's tour to further bring the world's most awarded rum brand's "do what moves you" ethos to life.
"We had such a blast on the BACARDÍ Party Tour last year, so we're pumped to be partnering with the brand again for this year's tour. We're looking forward to touring again with BACARDÍ and adding some new stops across the country, along with our friends, TWINSICK," said Loud Luxury. The guys added, "this year's official tour cocktail is The Afterparty, which we came up with over the summer and can confirm it's delicious – it's made with BACARDÍ Dragonberry flavored rum, cranberry juice, and soda, so it's full of flavor and punch – the perfect fall drink."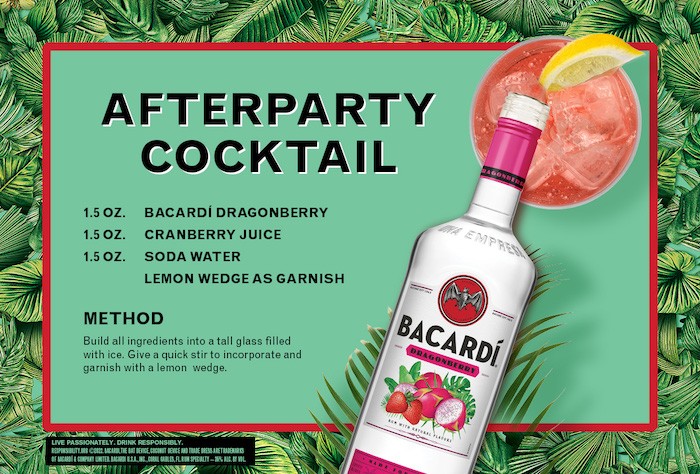 In addition to this year's official BACARDÍ Party Tour cocktail, The Afterparty (recipe above), BACARDÍ also unveils its latest flavor innovation, BACARDÍ Mango Chile Flavored Rum, available to sample for the first time at each of the BACARDÍ Party Tour stops. This new flavored rum offers the perfect balance of sweet mango, chili spice, and BACARDÍ white rum, producing a sweet flavor with heat that is best served chilled in a single-serve glass with a Tajín or sugar rim.
To catch the tour in your town or to stay up to date on all things BACARDÍ Party Tour, visit www.bacardipartytour.com, where you'll find all participating cities and important dates, as well as a chance to win a meet-and-greet with Loud Luxury at each stop.