In 2013 we were introduced to a playful
handbag collection inspired by Bollywood
that boasted totes, crossbodys, hobos, etc. in various, stunningly rich prints and bold colors. The handbag line, called BollyDoll, was created by singer, songwriter, performer, visual artist and designer, Amrita Sen. The collection features her illustrations, which draw inspiration from Indian prints of the Moghul era, and tell the story of a magic land filled with music and art. In a wonderful collaboration,
BollyDoll and M·A·C Cosmetics
 have released a limited-edition accessories collection, launched this month, with Sen's lovingly detailed hand sketches, and paintings springing vividly to life, in her debut illustrated Brush Kit and coordinating Makeup Bag.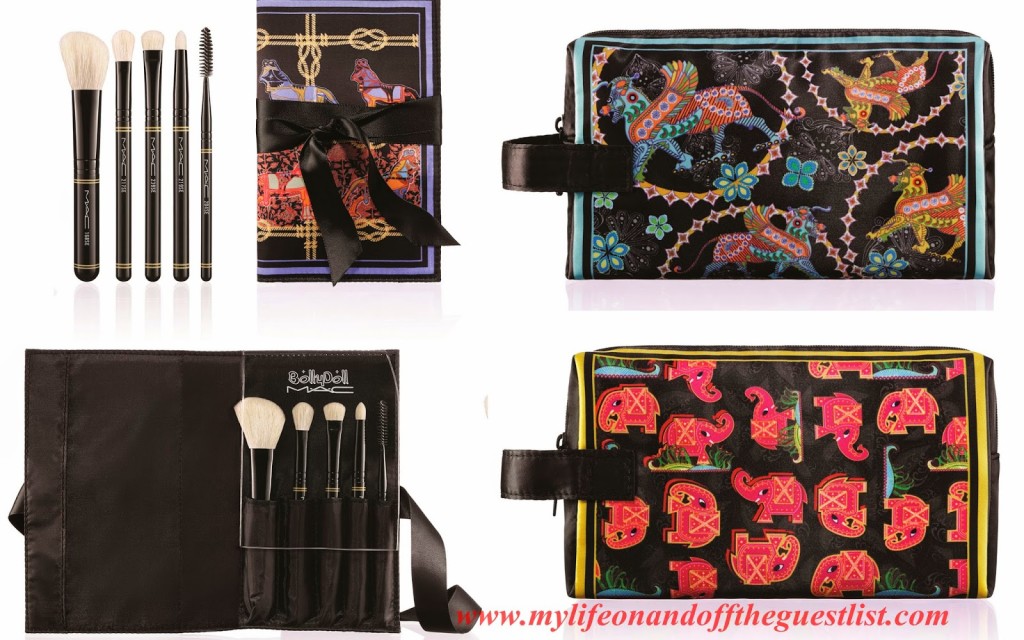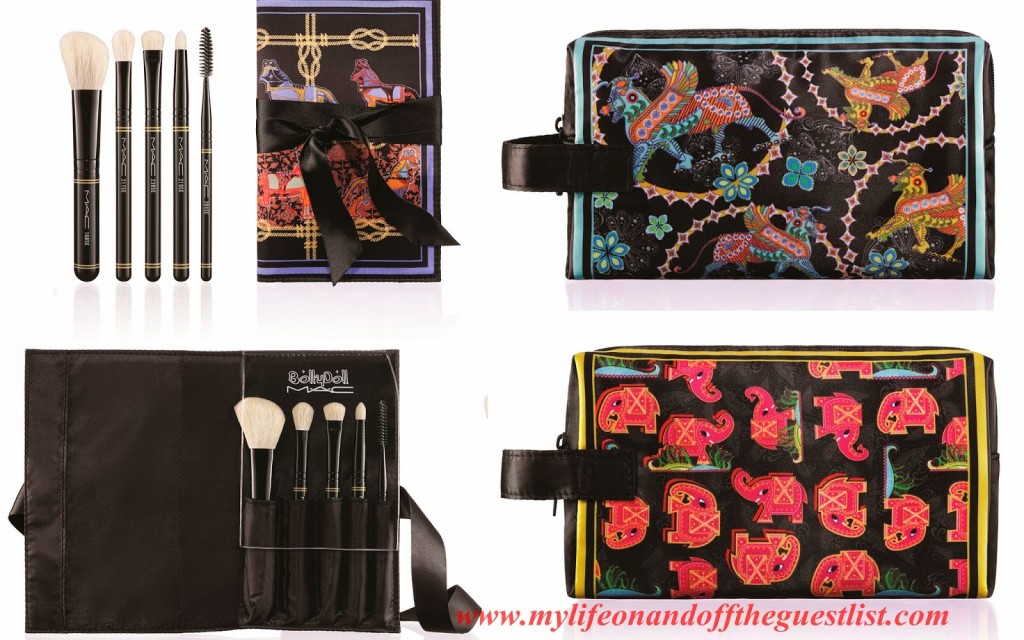 "It is extremely exciting to announce the M·A·C BollyDoll Collection. When I think of makeup, the brand that comes to mind first – is M·A·C," says Amrita Sen, Creator of BollyDoll. "Beautiful, vibrant colors and patterns is the foundation of BollyDoll, making it a natural creative fit for me to partner up with M·A·C."

The Brush Kit is a brush roll featuring special-edition brushes shaped with full-size brush heads. Brushes includes: 168 SE Large Angled Contour, 217 SE Blending, 219 SE Pencil,239 SE Eye Shading, and 204 SE Lash Brushes. It retails for $49.50.
The Makeup bag, available in pink or blue comes in the shape of an elongated rectangle. The sturdy but flexible plastic material instantly shows what the bag contains and is the perfect size to hold a sampling of M•A•C essentials. They retail for $36.00 each.
The prismatic entertainment and fashion lifestyle brand that is being distributed in national and international markets. The M·A·C BollyDoll Collection will be sold in the US, UK, France, India, Germany, Spain, Russia, Italy and Switzerland.