Picture this….you're running late for a meeting and you're stuck in traffic so you pick up your phone to call your office and realize you only have 10% battery power left. "Nooo! I forgot to charge it last night." Yeah, we've all been there. No worries, because TYLT Products has got you covered with these must-have tech and mobile accessories for the iPhone 6.ENERGI Sliding Power Case for iPhone and other Apple and Galaxy products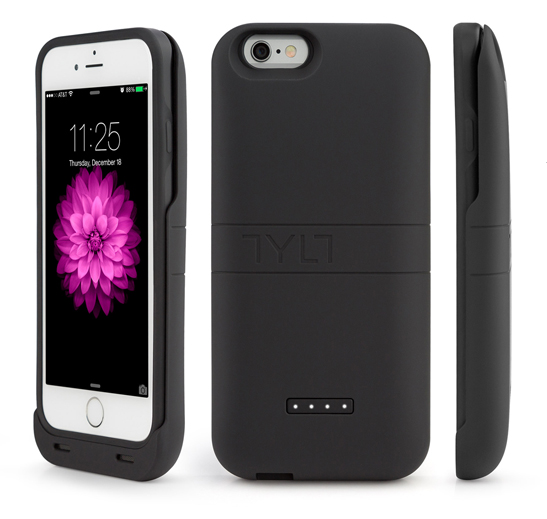 The TYLT ENERGI Sliding PowerCase for iPhone 6 has a built-in 3200mAh. It will keep your iPhone 6 charged all day, and has drop protection. This thing is amazing. Yes, a protective case that also keeps my phone charged. I absolutely love this product. I cannot ask for more than that! TYLT has a similar power case for the Samsung Galaxy 6. Get yours today for only $99.99. Believe me, it's worth every cent!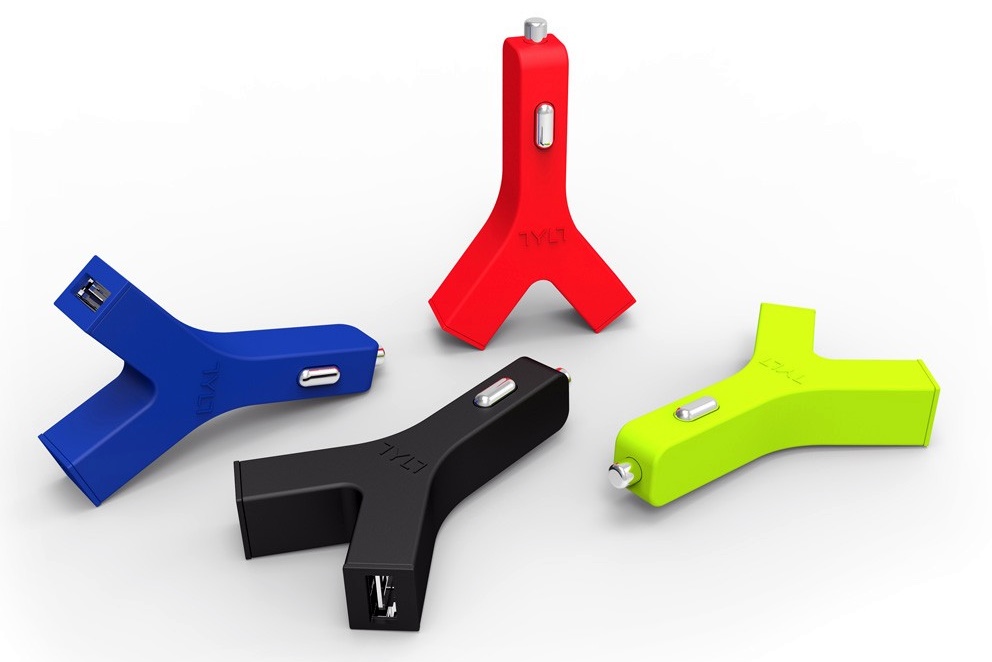 With all of the new smartphones on the market; who knows when you'll switch from an Galaxy to Apple or another phone all together. There's nothing worse than having to go out an buy back up chargers because your old charger doesn't fit your new phone, and you've left the one that comes with the phone at home, or in your desk drawer at the office. TYLT is revolutionizing the car charger once again. The Y-Charge Car Charger takes the bullet style charger to a whole new level with its compact and sleek design. The best part is that the Y-Charge is compatible with ALL phones and devices that charge via USB. For only $34.99, this is an investment you wont't regret! It's truly a lifesaver. Choose from four colors to match your unique style.
RIBBN 4.8 Charger with Flat Ribbon Cable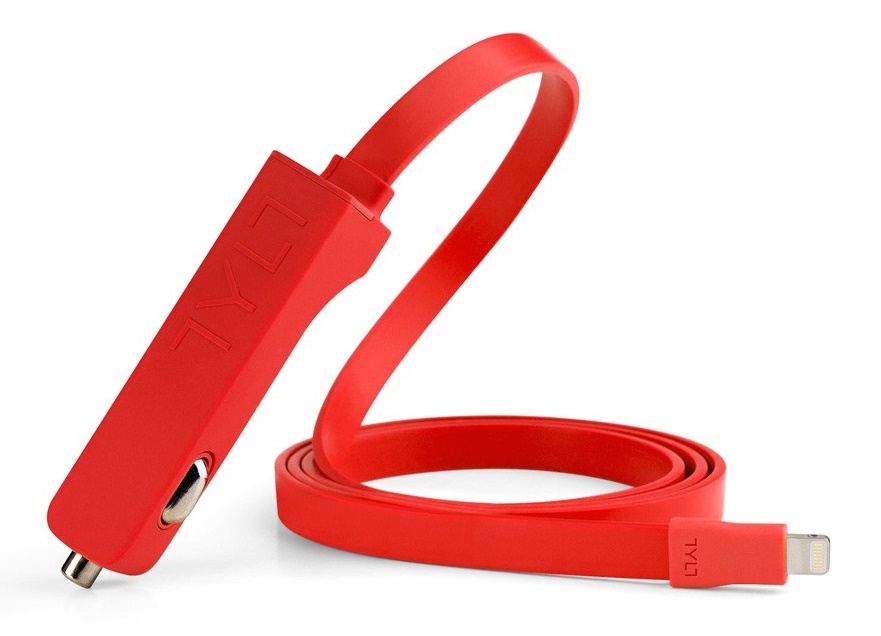 I just hate it when my car charger gets all tangled and sometimes stops working as a result. The TYLT RIBBN 4.8 Charger with Flat Ribbon Cable will never tangle. Measuring 3 feet long, my phone rests nicely wherever I place it while being charged by the RIBBN. This must-have car charger with Flat Ribbon Cable comes in four fun colors, and is available with either an Apple Lightning connector, or a Micro USB connector. The best feature is the additional USB port just in case you need to simultaneously charge another device.
ALIN Glass Screen Protector for iPhone 6 and for other Apple and Galaxy products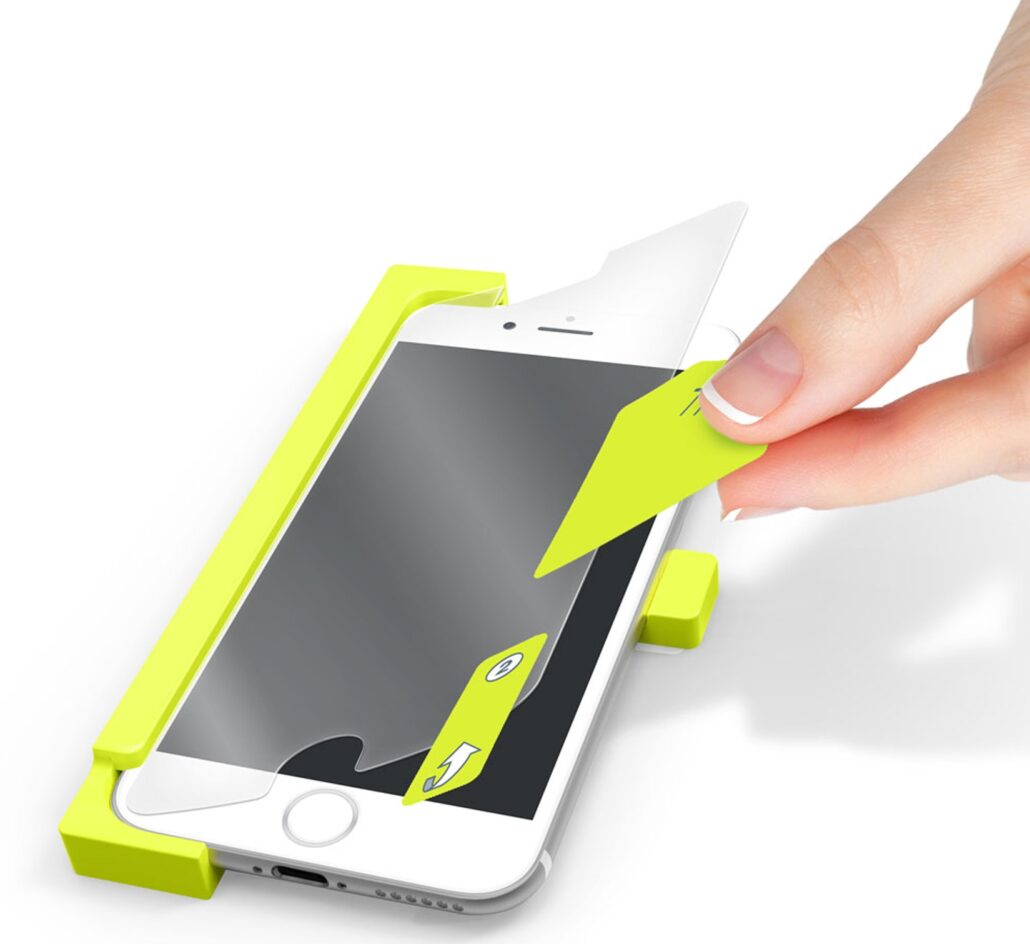 You ever see those folks with the fancy design on their phone that strongly resembles broken glass? Wait…that's a broken screen. SMH…..they've cracked the screen of their $600 phone. Don't be one of those people! If you do happen to break the glass of your phone screen, there are lots of repair options. That said, a screen protector will prevent you from ever having a damaged screen. Check out TYLT's ALIN Glass Screen Protector for iPhone 6or the ALIN Perfect Alignment Screen Protection. Not only will this screen protector keep you from having the phone of shame, it also keeps your phone's screen looking brand new, clean, and scratch-free. As I'm not a person who is well coordinated, I always dread installing that new screen protector. Always worried that it'll end up crooked or wrinkled. Well, TYLT made it so easy. Both the ALIN Glass Screen Protector for iPhone 6, and the ALIN HD Screen Protector come with a snap-on alignment tool that guarantees correct positioning. I am as uncoordinated as they come, but I was able to install this screen protector with ease. For $34.99 you can keep you expensive new phone looking brand new.
**Welcome new Contributing Writer, Valerie Goines**
EDITED BY GLASGOW SKINNER