We have been on a face mask roll lately and our skin is loving it. This time around, we're getting a lot more technological as we try out the Foreo UFO, the sophisticated smart mask. This smart, blue tooth-enabled facial mask combines groundbreaking hyper-infusion technology with innovative K-beauty formulas for a complete facial treatment in 90 seconds. You may already be familiar with and enjoyed some of Foreo's innovative beauty tech devices, the Foreo UFO will also win your beauty-loving heart.

UFO integrates thermo-therapy and cryo-therapy to push the mask's essence into the skin's surface and lock in moisture while reducing the appearance of pores. T-sonic pulsations gently massage mask essence into the skin, while full-spectrum LED light therapy completely rejuvenates skin—unveiling a refined, radiant complexion.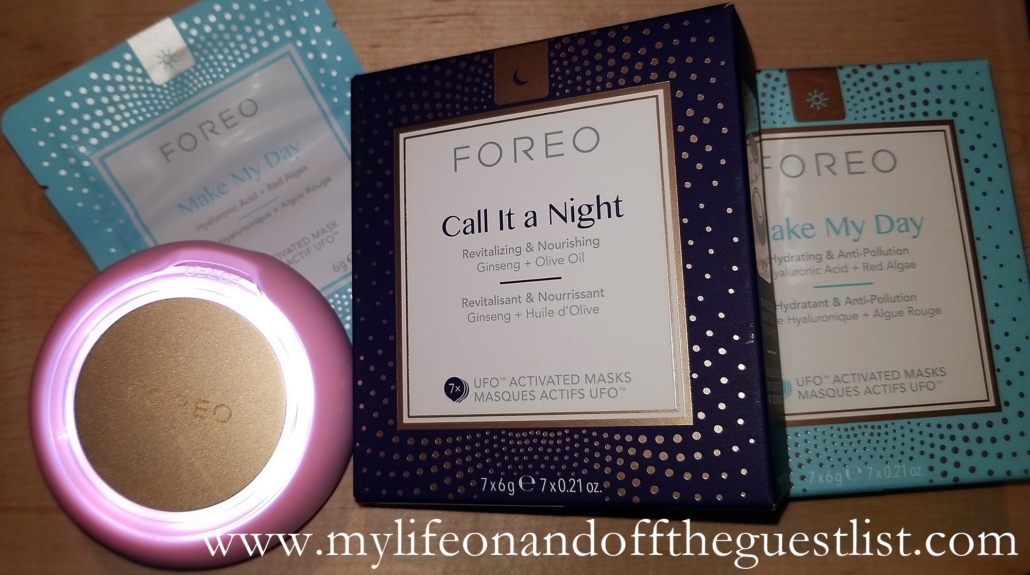 It was lust at first sight and love at first use of the Foreo UFO Smart Mask at Pepcom. We relished indulging in this groundbreaking beauty tech device and transcendent smart mask treatment. As previously hinted above, the Foreo UFO combines advanced dermal technologies with exclusive Korean mask formulas for a decadent facial treatment in seconds. 90 seconds is all you need to enjoy the full benefits of this smart mask device. You'll love everything about this innovative beauty device that will help to transform your skin's complexion and give you a spa-worthy facial. We certainly do!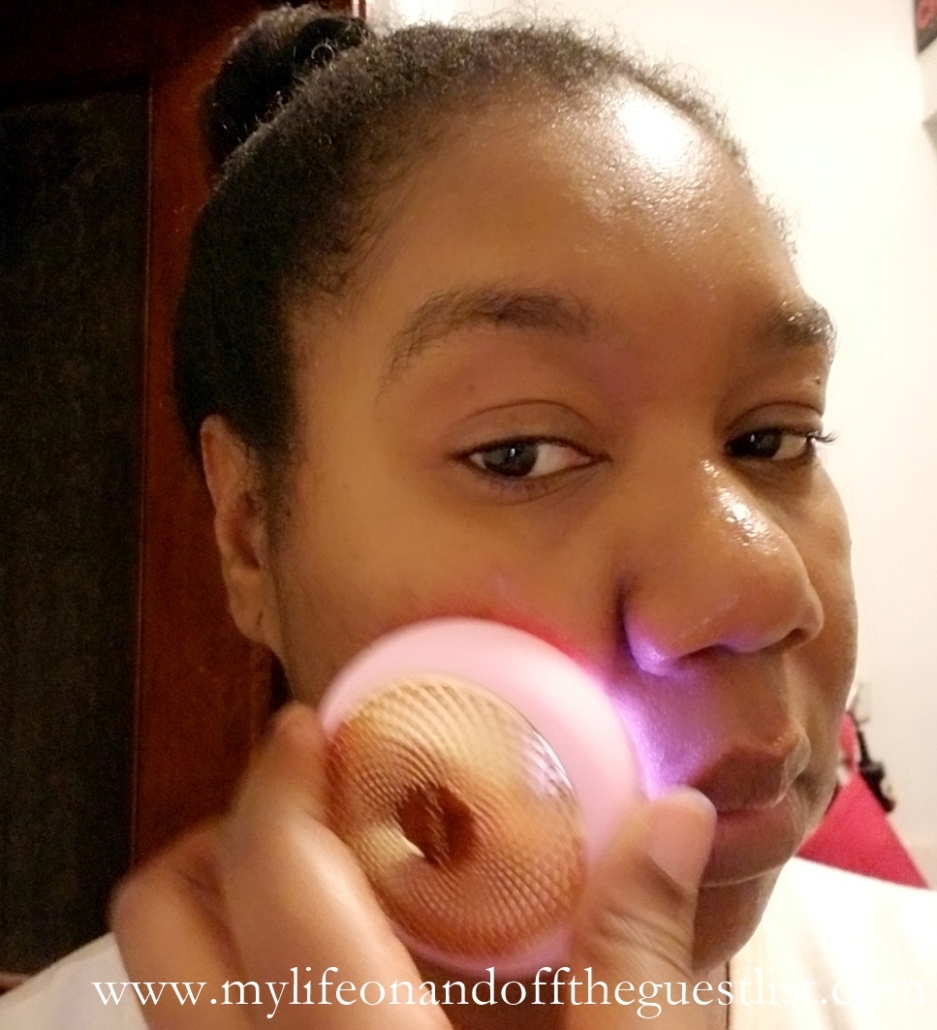 The Foreo UFO offers a range of UFO-Activated, single-use masks and expert routines, optimized for specific skin care benefits. The individually wrapped mini sheet masks include Make My Day, Call It a Night, Matte Maniac, Glow Addict, H2Overdose, Shimmer Freak Eye Mask, and Youth Junkie. They are available in a box of seven per box for $9.99. We started off with the Make My Day mask, a lux red algae and hyaluronic acid face mask that left our skin looking and feeling hydrated, as well as protected. We are looking forward to trying the others, especially the Matte Maniac soon.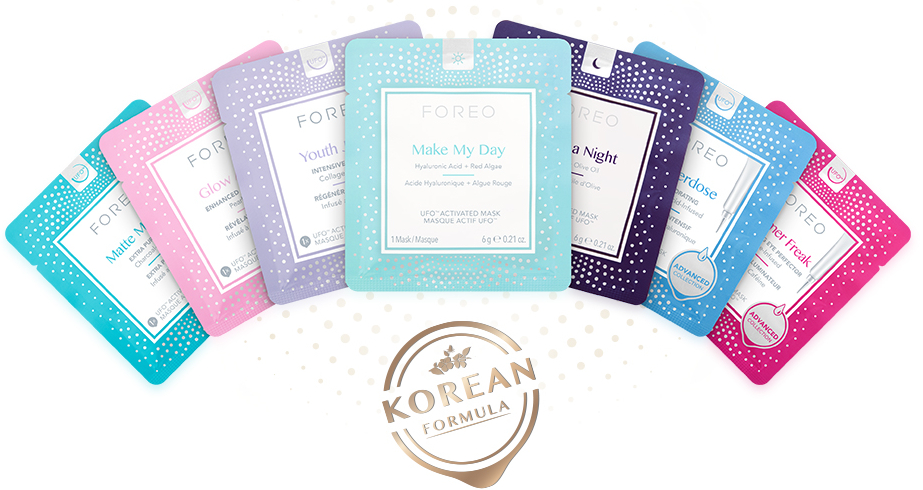 In 90 seconds, this wonder device will prep, moisturize, and protect your skin. Using the coordinating Foreo App, you begin with a Thermo-Therapy and revitalizing red LED light that smooths and preps your skin to absorb the mask's full benefits. After 30 seconds, the UFO's T-Sonic pulsations are added to the heat to help with absorption of the hydrating serum. During the last 30 seconds, the heat gradually decreases and the anti-pollution formula is locked into the skin while the LED gives your skin an instant boost of radiance for an all-day glow. With the UFO, you'll enjoy three targeted photo facials in one at-home device.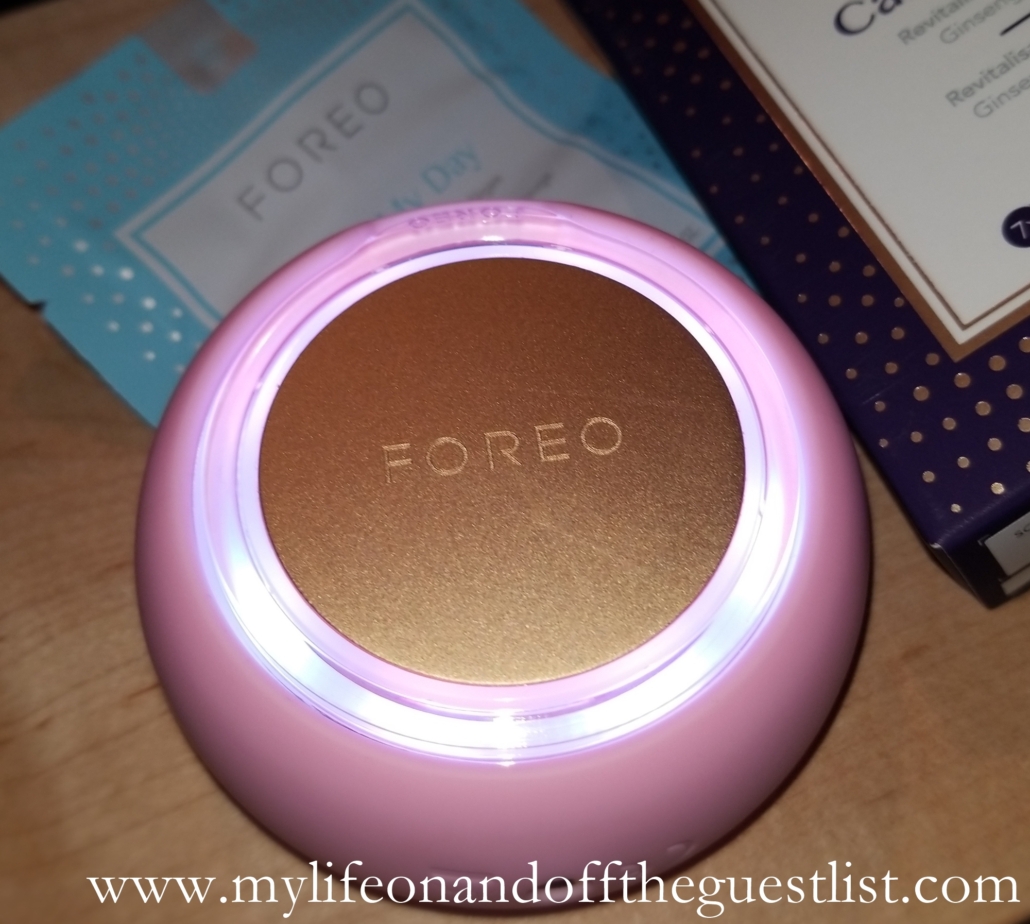 Exclusively developed for the flagship UFO model, Cryo-Therapy mode is an effortless way to diminish the appearance of pores and reduce puffiness. No need to stash skincare in the freezer – with the simple touch of a button, UFO instantly cools to refresh and invigorate skin.
The 100 percent waterproof UFO Smart Mask is easy to clean between uses and the included stand (not pictured) keeps your UFO where it belongs when not in use – on display.  It is USB-rechargeable, lightweight, portable, and is available in three colors – Fuschia, Mint, and Pearl Pink. Plus every UFO comes with a 10-Year Quality Guarantee and 2-Year Limited Warranty. Get your favorite color for $279.00 on www.foreo.com, Sephora retail locations, and www.sephora.com.