We've stated many times how we like to highlight upcoming designers. If you've kept up with us, you read the words emerging or up and coming several times. While we adore several established designers, we like to give the future of fashion a chance. During the craziness that is NYFW, we had the opportunity to view the collection of emerging designer label, KALLMEYER New York, thanks to Cosmo Magazine's Emerging Designer Showcase, held at The Glasshouses, a perfect backdrop and visual feast for this collection.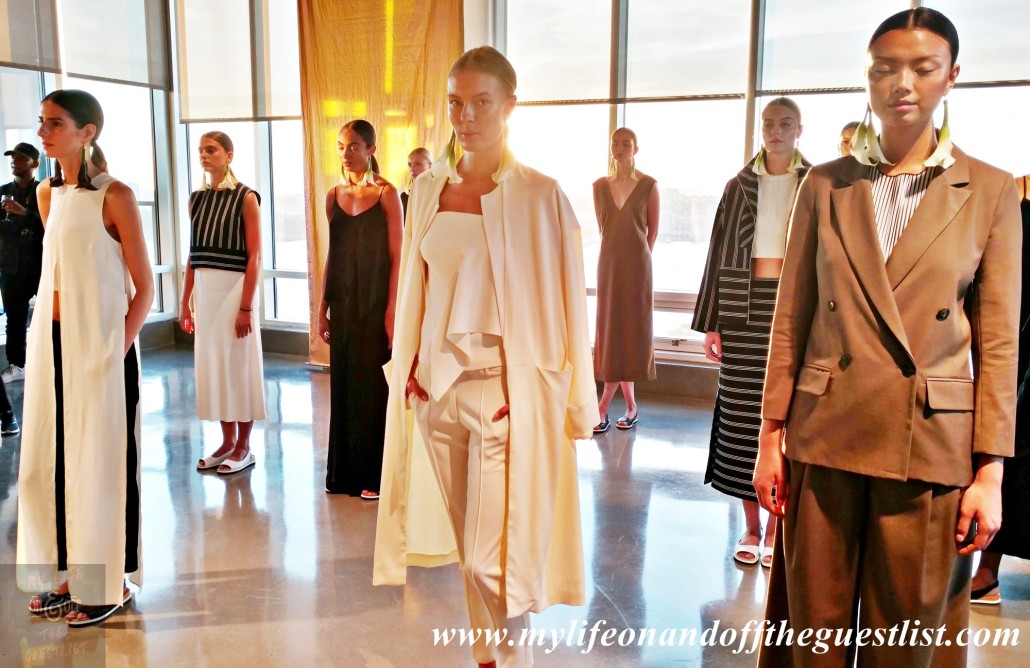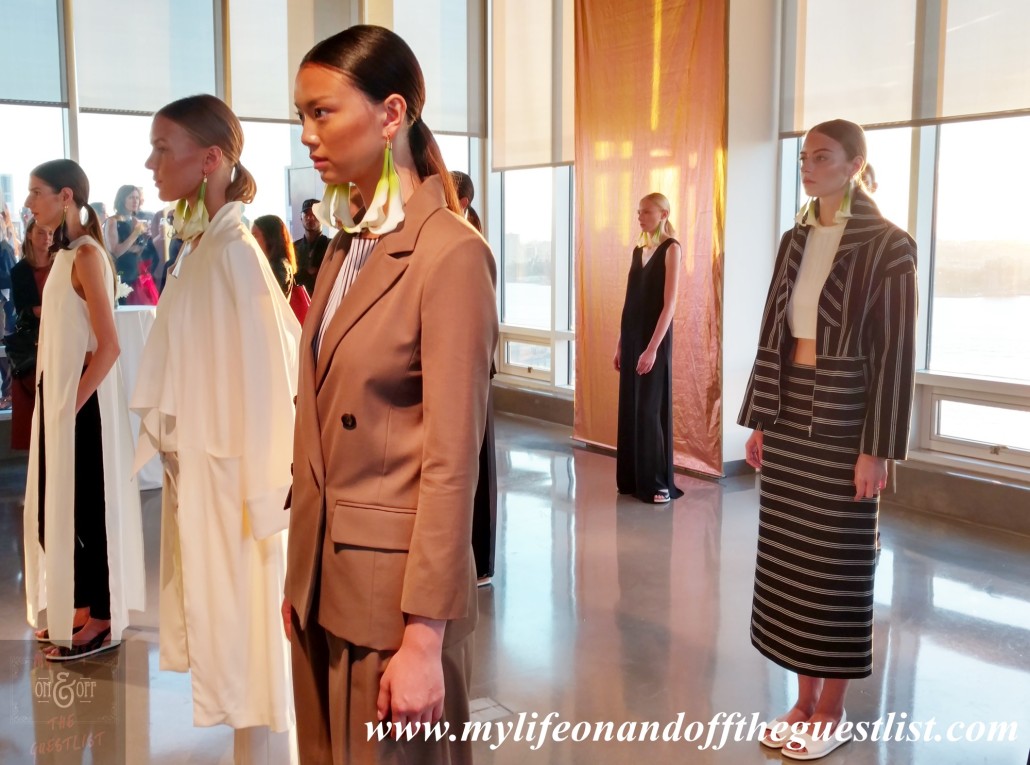 The sophisticated, ready-to-wear, KALLMEYER New York Spring 2016 collection, boasted a combination of stunning tailored looks and flowy pieces with a strong voice. We love the chic, modern patterned separates (the only pattern in her neutral and classic color palette), the elegant draping, the effortless grace of the silhouettes; we were excited to see crop tops paired with roomy jackets, loose-fit shapes gracing the body and those amazing flower earrings. There's much to love from KALLMEYER, as is evident from past collection features in heavy-hitting publications such as WWD, Elle UK, Refinery 29, etc, as well as the fact she's been labeled one to watch many times.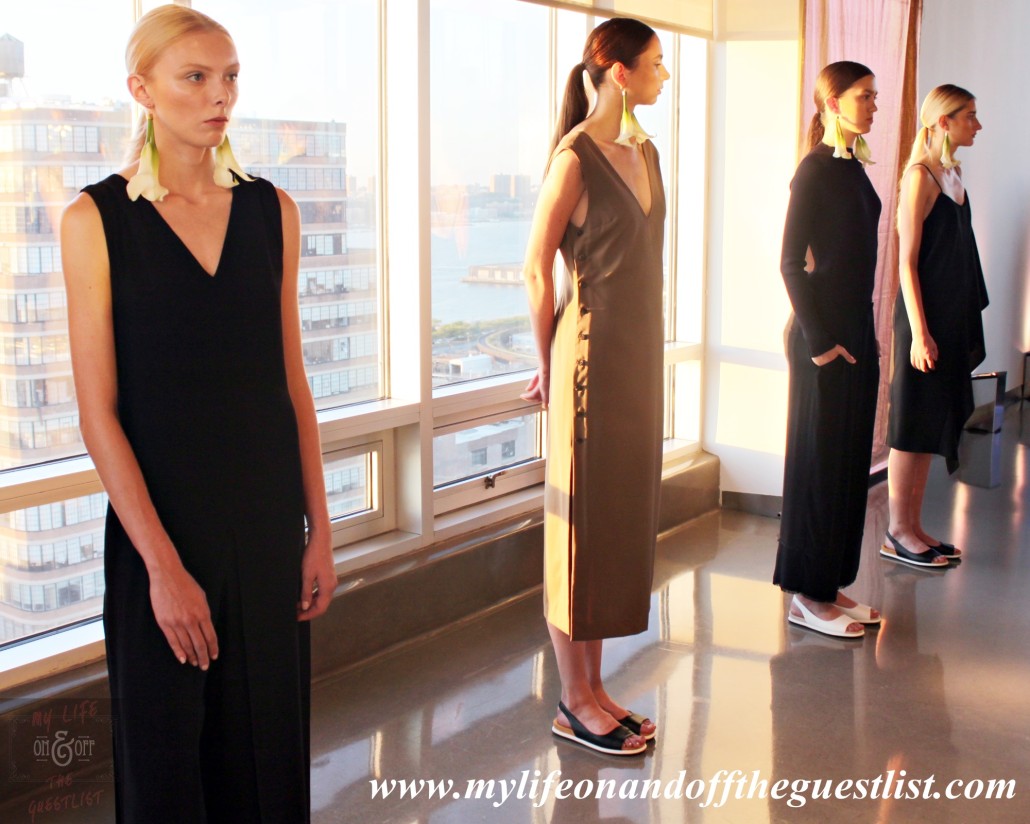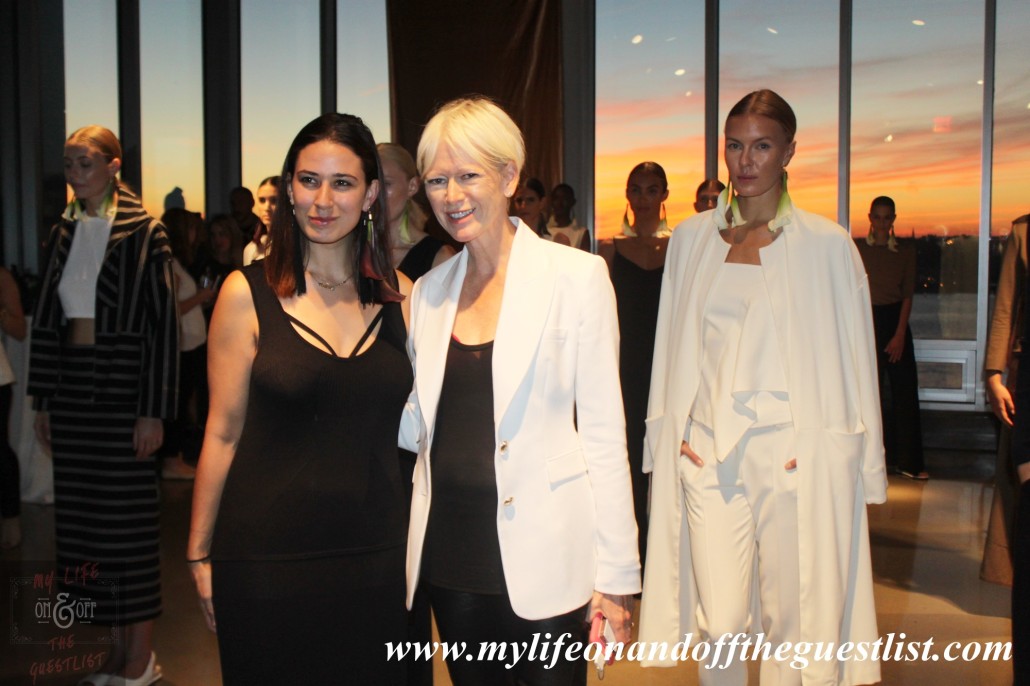 The lovely showcase was sponsored by Elizbeth Arden, Smartwater (for much-needed hydration), and Air Optic Colors Contact lenses. One of our highlights from the evening was the arrival of Cosmopolitan's Editor in Chief, the wonderful Joanna Coles, who mingled with the event's attendees, and posed for photos with fashion designer, Daniella Kallmeyer and her collection. We expect to see much more from this designer and cannot wait to see what else she has in store.
Did this collection excite you? What did you think of the looks from the KALLMEYER New York Spring 2016 collection?