Right before Fashion Week, we were invited to help Sharwood's Foods & Brooklyn Brewery Celebrate the Release of Red Sumac Wit, Brooklyn Brewery's newest beer. Sharwood's , the makers of an exclusive line of Chinese, Indian and Thai foods, and some of the most delicious sauces we've had the pleasure of experiencing was on hand to pair dishes prepared with their products with this new red-hued beer. Although we don't consider ourselves "beer people", we were excited to enjoy the pairings of the Brewery's newest addition to their Brewmaster's Reserve series with dishes prepared with Sharwood's Foods jarred curries, cooking pastes, curry powders and spices. Their event partnership was an especially wonderful one, as Sumac is known as an antioxidant-rich spice.
If there ever was a perfect pairing, it was the complimentary pairing on the Red Sumac Wit with these curry sauces. My favorite was the meatballs in fiery tomato-based, Jalfrezi Curry sauce you see above. Along with tasting their wonderful dishes, Sharwood's Foods showcased and gifted their wonderful Indian Cooking Sauces – Jalfrezi, Butter Chicken, and Tikka Masala (pictured below)….we're so happy we got to cook this at home.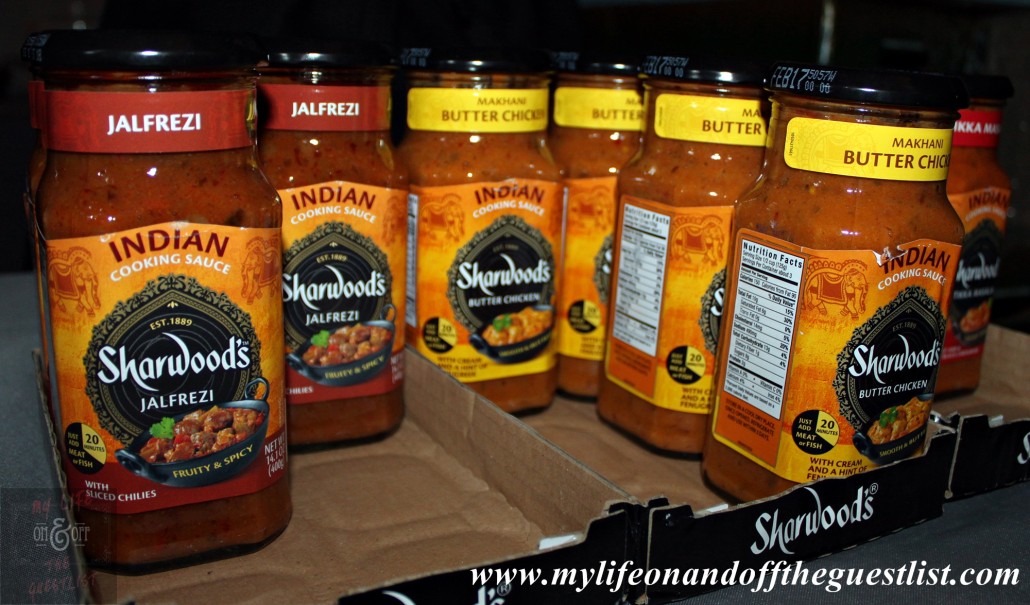 The event also featured other wonderful edible enjoyments to pair with the Red Sumac Wit including Pretzels with mustard, gourmet cheeses, a humongous footlong sandwich, and for dessert, soft baked cookies
Brooklyn Brewery's Brewmaster, Garrett Oliver, famed for his extensive knowledge and two hats, gifted the crowd with his incredible knowledge (seriously, if you want to learn about beer, speak to this man) and the story of Red Sumac Wit.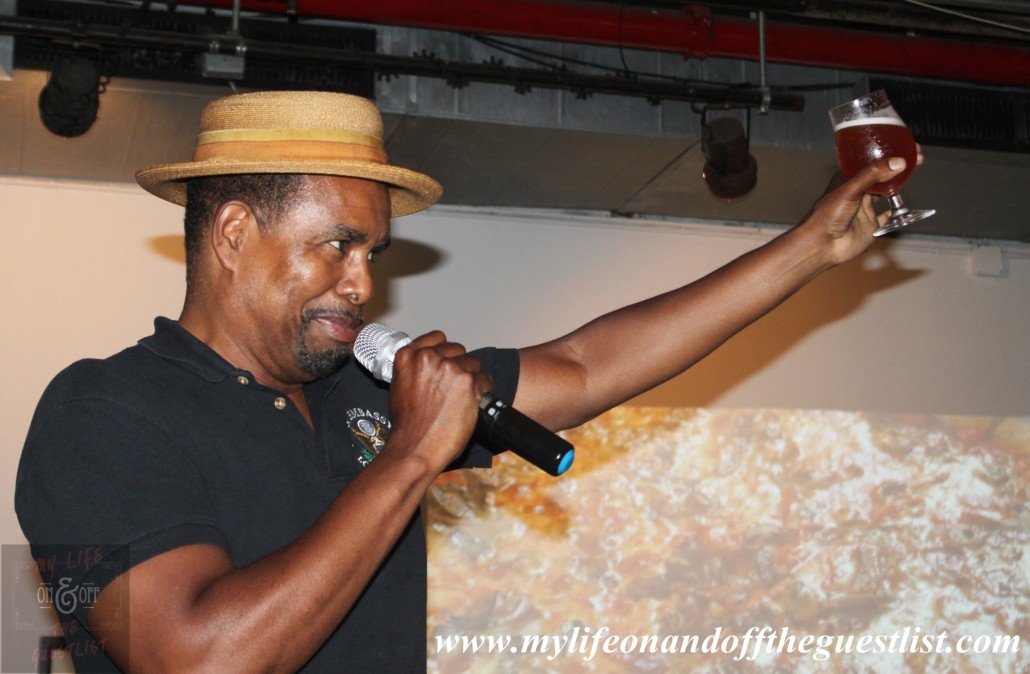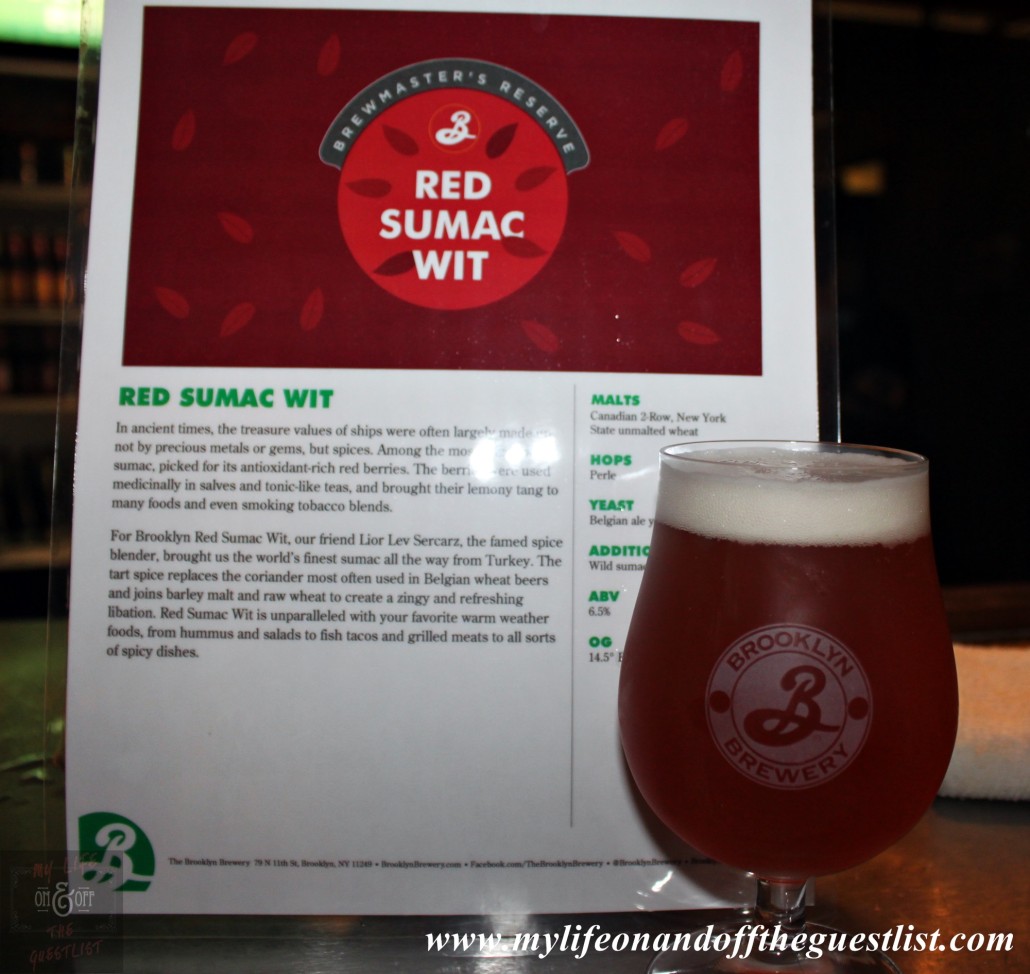 "The tart spice replaces the coriander most often used in Belgian wheat beers and joins barley malt and raw wheat to create a zingy and refreshing libation. Red Sumac Wit is unparalleled with your favorite warm weather foods, from hummus and salads to fish tacos and grilled meats to all sorts of spicy dishes."
We were more than happy to help Sharwood's Foods & Brooklyn Brewery celebrate the release of Red Sumac Wit. Have you tried the newest addition to Brooklyn Brewery's Brewmaster's Reserve series? Have you cooked with Sharwood's Foods sauces or spices? Share your experiences with us.