There's been so much stress in our lives lately that it's been showing up on our skin. We have an arsenal of product that we normally use when this happens, but our skin has been more than just stressed lately, it's been red and irritated, our pores are more noticeable, and our skin's not as smooth it usually is. We needed a new way to get our skin back to its optimal condition, especially as the season changes. We're a huge fan of facials masks, they're a great way to give tired skin an instant pick-me-up, and rubber facial masks is the next must-try beauty secret out of Korea. Thanks to the Grand Central Beauty S.M.A.R.T. Skin Perfecting Mask (Smooths, Moisturizes, Anti-aging, Redness-reduced, Toned skin), we're falling in love with our skin again. This amazing peel-off, rubber mask is bringing our skin back to its pre-stressed condition. We think you'd probably love to do the same, so we're giving away this groundbreaking new beauty product to two lucky readers.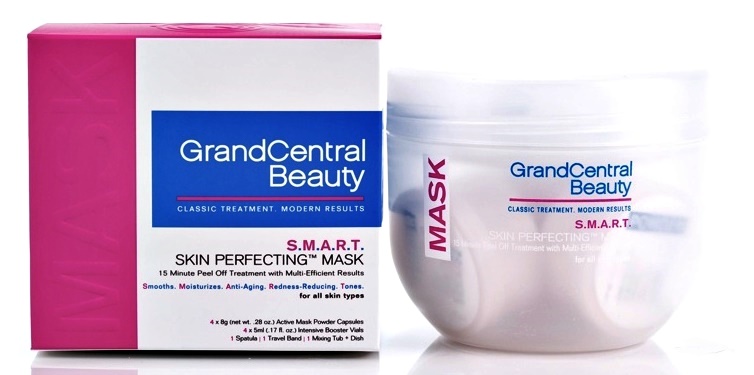 The Grand Central Beauty S.M.A.R.T. Skin Perfecting Mask is clinically tested to brighten your skin and leave it more even-toned, dramatically reduce redness and irritation, reduce the appearance of enlarged pores, increase hydration and moisture in your skin up to 97%, reduce the appearance of fine lines and wrinkles, and reduce oily spots, T-zone shine, blackheads, and impurities. After using Grand Central Beauty S.M.A.R.T. Skin Perfecting Mask, our skin felt like it was brought back to life and we felt a soothing sensation which instantly relaxed us. When we took off the mask, our skin was left instantly hydrated and supple, with a wonderful glow, and no sign of oiliness or shine (issues we're plagued with)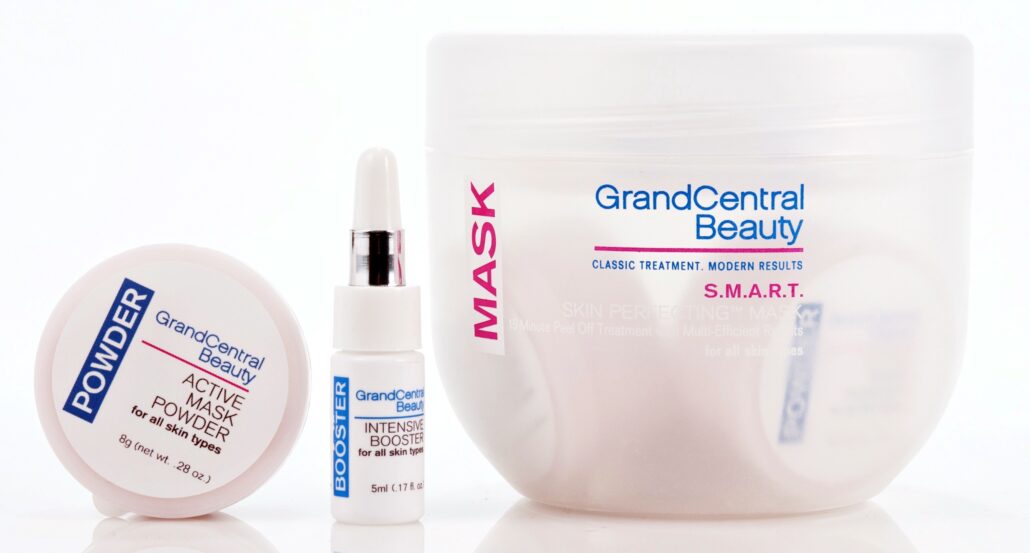 When you combine the provided Intensive Booster, Active Mask Powder, with clean, cool water, you're left with a goopy, yet smooth substance to slather on your cleansed skin; just wait 15 minutes for the mask to dry into a rubbery texture, then simply peel it off to reveal your instantly better looking skin. Want to see just how easy it is to use, check out this short 1:35 video below:
Each box contains get 4 Applications or 1 month supply for you to use as needed. As previously stated, two winners will each receive a full-size of this amazing rubber peel-off mask, which retails for $75.00. To enter to win, all you have to do it fill out the Rafflecopter entry form below. Good luck to everyone.