We remember seeing a hilarious quote that goes "Dear Pimples, if you're going to live on my face, I need to see some rent,"  but let's face it when it comes to having acne, there's nothing funny about it. We know this first hand, so naturally we're always up for trying new acne fighting skincare products. Our most recent search has brought us three wonderful brands, some of which you may already be familiar with. If you're like us ad have acne problems, check out these products we're excited about from PanOxyl, Bionova, and Clean & Clear.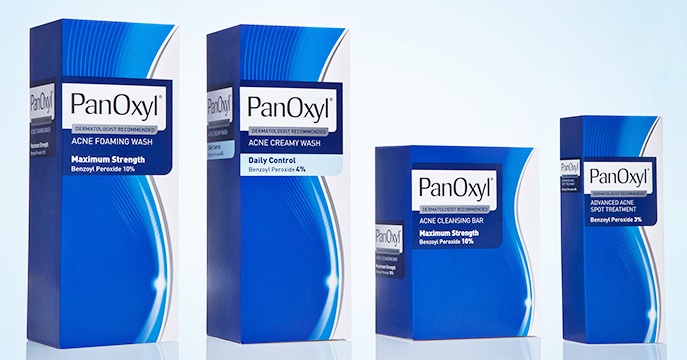 We love PanOxyl not only because it works, but because it gives you not one, not two, but three cleansing options. Maybe you prefer a foaming cleanser, creamy cleanser, or a cleansing bar to free your face from dirt, oil, dead skin cells, and of course, acne blemishes. Whichever way you prefer to wash the zits away, PanOxyl has you covered. A
All four PanOxyl Acne products are available on amazon.com, drugstore.com, Walmart, CVS, and Walgreens.
We couldn't even begin to tell you how excited we were to try these Bionova products. We are cursed with very oily skin, congested skin, and because we are weak when it comes to picking and popping the pimples we're still cursed with, naturally we're left with acne scars, so the products from Bionova is a godsend. *Quick Note: we'll be doing a holiday giveaway soon with Bionova products, so definitely keep an eye out for it, you won't be disappointed.* Now on to the products. The Bionova 3-Step Skin Regimen Kit for Oily Skin is a miracle sent from the gods for those of us with oily skin. If you're like us and plagued with excess sebum, get this ASAP. The kit contains three products: Bioactive Cleanser for Oily Skin, Bioactive Cream Activator for Oily Skin, and Bioactive Facial Mask for Oily Skin. The final product (available separately) is the Acne + Acne Scar Treatment With UV Chromophores to improve your skin's tone and texture.
If you're like us and want an effective way of to controlling your skin's sebum, get rid of your acne scars, and spend less on concealer and foundation, head over to Bionova.com to get these products in your life.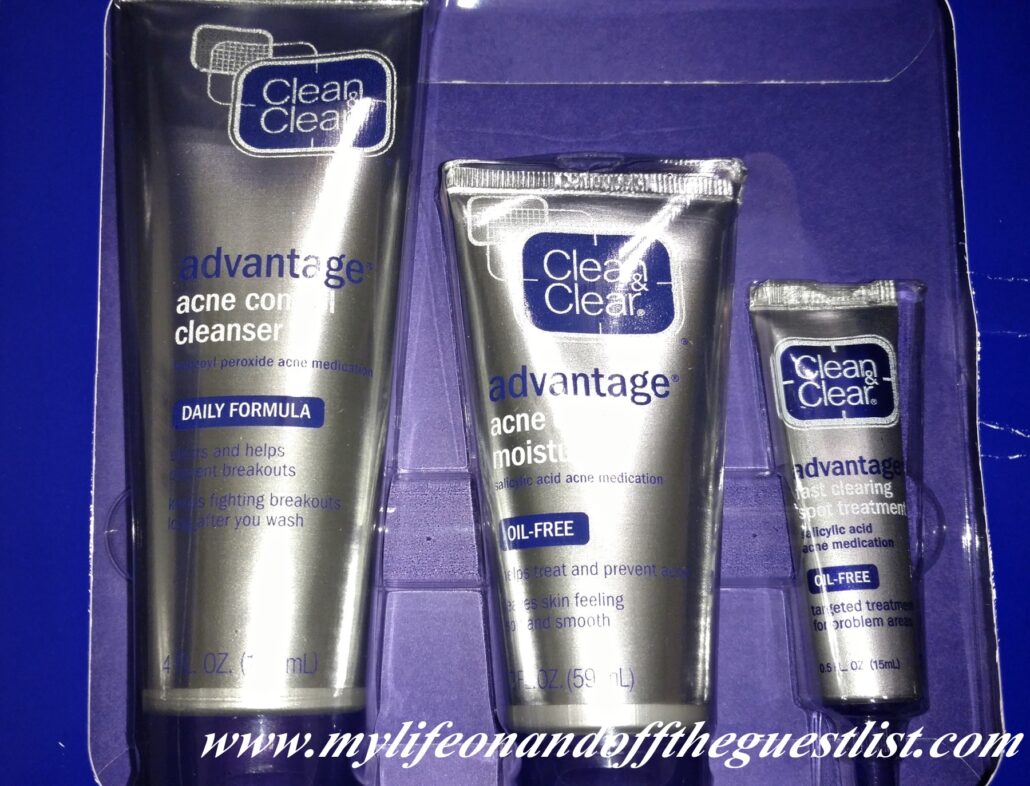 We're sure this brand was prevalent in just about all your bathrooms during your teen years. The Clean & Clear Advantage Acne Control Kit is a 3-step skincare regimen that can help keep your skin looking healthy and beautiful with some people showing clearer skin in as little as one day.
The Acne Control Cleanser penetrates to the pores with acne-fighting Benzoyl Peroxide and keeps fighting breakouts long after you've washed your face.
The Acne Control Moisturizer contains a breakthrough technology proven to dissolve oil fast, so serious acne medication can penetrate deep down to pores.
The Fast Clearing Spot Treatment shows results in as little as 8 hours. It clears up pimples and helps prevent new ones from forming.
This very affordable kit is available for only $13.61 (hello sale!) on Amazon.com, Rite Aid, Kmart, Walgreens, etc.
Our final thoughts for the evening (it is 2am after all), is to tell all of you who suffer from acne blemishes to bookmark this post and try these products. believe us when we say you won't regret it.