As we enjoyed a day filled with the abundance and overindulgence of food we're sure to be eating for the next few days (leftovers anyone), we're sure many of you may not want to readily hit your respective gyms the day after Thanksgiving, hell most of us can barely move, so we're proposing an alternate and transitional form of exercise…..Fitness Hooping (First Lady Michelle Obama is a fan). You can enjoy this fun exercise as your ongoing workout, or try it when you don't feel like going to the gym. The best thing about this workout, it's a lot of fun because it involves something we all enjoyed as children…..with a slight twist. Say hello to the FXP Fitness Hula Hoop, a hula hoop that comes in six sections, which clips together for easy and quick storage and assembly.
That's right, your hula hoop weight loss journey can start now! It's a hula hoop you disassemble for convenient storage and travel capabilities, then reassemble whenever you want to have some hooping fun. The FXP Hula Hoop comes in several system starter kits with hoops available in three colors – teal, pink, and purple. Any of the system starter kits is sure to get you on the right (and fun) path to a slimmer, healthier you, using core, strength, and interval training with an exclusive "Easy Spin Technology" that lets you burn more calories and fat, as well as tones your muscles.
There are five FXP Hula Hoop Starter Kits including the FXP Starter Kit (the kit we're focusing on today, which is pictured above), Build Your Own Kit, FXP Cardio Sculpt Kit, Total Body Movement Kit, and Total Body Movement Kit Plus. As we previously mentioned, this wonderful workout tool breaks down and easily fits in a convenient carrying case for portability, allowing you to exercise anywhere and have fun while doing so. Thanks to the FXP Hula Hoop's precise weight and size, you'll soon see amazing results.
The FXP Starter Kit, available for $44.95, is specifically designed for those who are just beginning their fitness journey or who are new to fitness hooping. This kit comes with a carrying bag, non-slip mat, workout guide, and a level 1 DVD, featuring internationally recognized fitness trainer, Niece Pecenka, who has designed a proven workout program using low impact exercises to keep you motivated and having a blast while you tone and sculpt your entire body.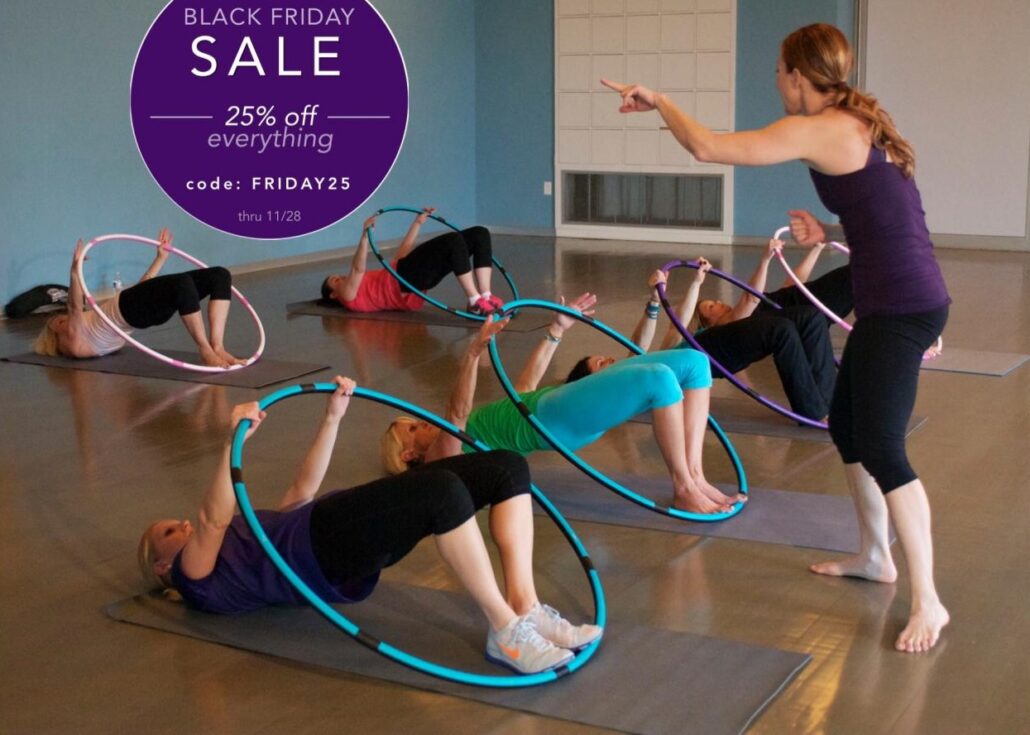 Want to begin hula hooping your way to a flatter stomach and slimmer body? Take advantage of FXP Fitness's Black Friday deal where everything is 25% off when you use code FRIDAY25. The offer begins now and runs through 11/28.