There's an old trick real estate agents use when showing a house, they bake cookies so the house smells warm, homey and inviting. We're going to do the same thing for our apartment during the holiday season, so we're looking to aromatherapeutic home cleaning product brands, Method Home, Caldrea, and Mrs. Meyer's Clean Day, for our festive holiday scents. If you are also looking to having your home smell a lot like Christmas, continue reading on for some wonderful holiday home scents.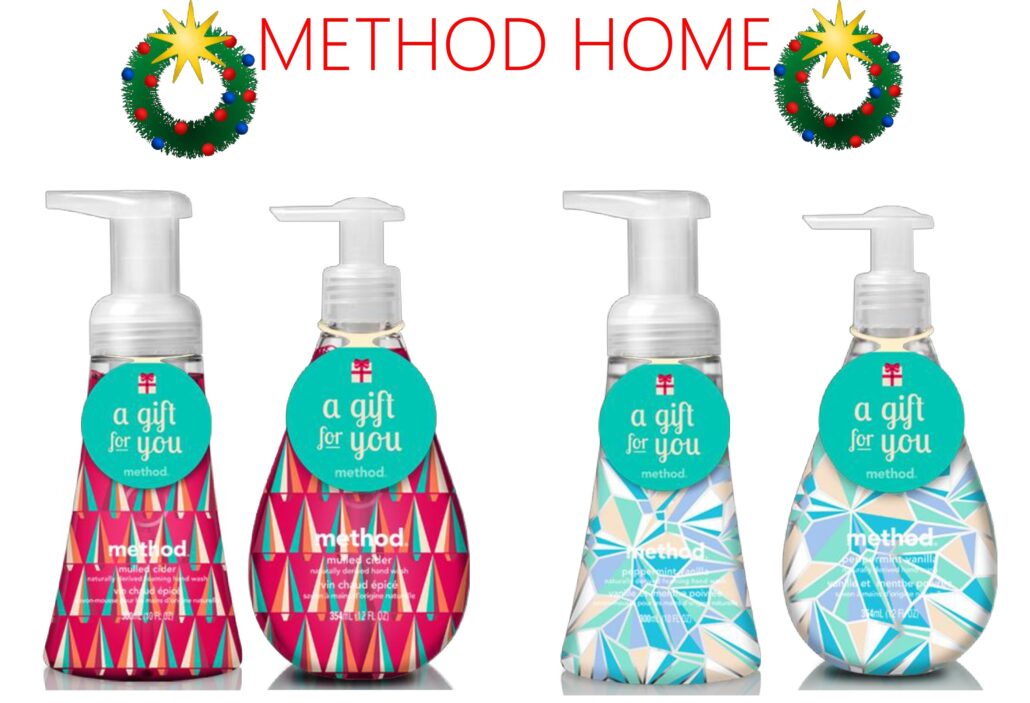 This season Method welcomes two festive fragrances for the holidays, Peppermint Vanilla, a combination of the warmth of vanilla and the wintery wonderland that is peppermint, and Mulled Cider, a warm blend of apple, clove, and cinnamon. These two invigorating scents join their naturally derived, biodegradable formulas, and are available in two of their most favored products, the Method Gel Hand Wash, and Foaming Hand Wash.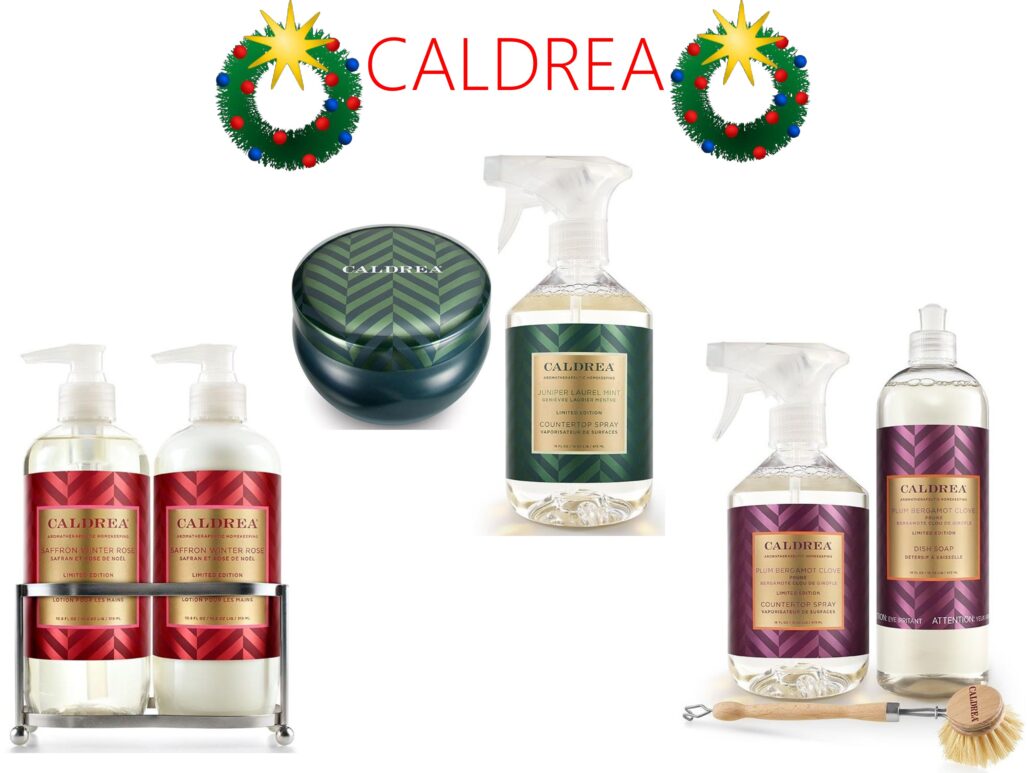 Are you ready for three limited-edition fragrances that capture the scents of the holiday season through the distinctive combinations of citrus, floral, and spice notes? Then say hello to Caldrea's Christmassy Juniper Laurel Mint, warm Plum Bergamot Clove, and festive Saffron Winter Rose. Three wonderfully amazing scents that you can enjoy in five different cleaning products, including a candle, countertop spray, dish soap, hand lotion, and hand soap. Intrigued by the scents? Let's get to know them. The Juniper Laurel Mint scents boast eucalyptus, juniper, juicy berries, fresh mint, and golden cypress; the Plum Bergamot Clove celebrates the warmth of the season with a combination of clove and amber over blood orange and floral mystery; and lastly, Saffron Winter Rose brings together rose and cardamon with a warm, woody (cedarwood) base, and fresh citrus.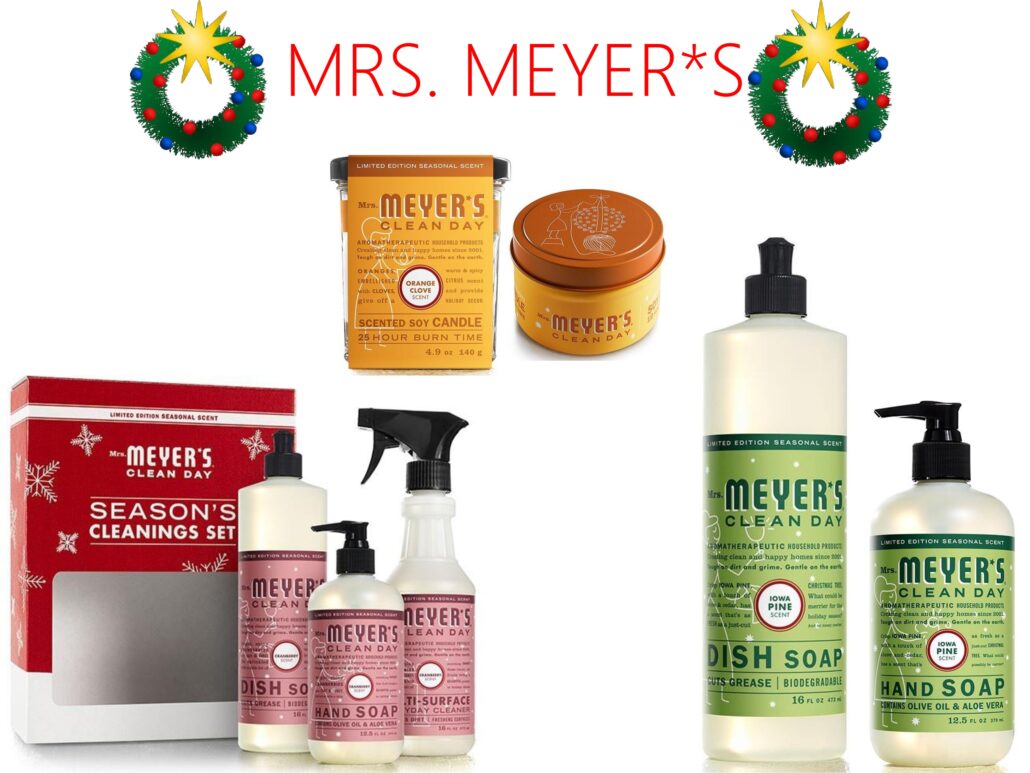 If you're still looking for more household cleaners in glorious home fragrances, then you should also add Mrs. Meyer's Clean Day to your list. They too are greeting the holidays with three festive scents. Get ready to have your home filled with the aroma of warm and spicy Orange Clove, crisp and fresh Iowa Pine, or tart and sweet Cranberry. These holiday home scents are available in an array of cleaning products, candles and variety sets. Nothing says Christmas like the wonderful scent of a real Christmas tree, capture that fragrance with the combination of crisp Iowa Pine, with a touch of clove and cedar. Whether your tree is real or artificial, your home will smell like freshly cut pine; want to capture the warmth of the holidays? You can't go wrong with Mrs. Meyer's warm and spicy Orange Clove, a lovely scent that combines a combines citrus oranges and cloves; if one fruit had to be the mascot of the holidays, it's cranberries. With the Mrs. Meyers Cranberry cleaning products, you will constantly be surrounded by the aroma of this festive, tart and tangy fruit. Get to know more of these Mrs. Meyer's seasonal cleaning products.
We will be surrounding ourselves with one or more of these wonderful scents, will you? What's your favorite holiday scents?