What better way to get into the holiday spirit, than with a few marvelous holiday spirits. We're toasting the season with these festive and delicious holiday-themed concoctions that are sure to have you merry, cheery and bright. We've got wonderful holiday cocktails from Midori Melon Liqueur, Sauza Tequila, and Skinnygirl Cocktails that will keep you spirited. Are you hosting a holiday get-together? How about some pitcher-style cocktails help you spend less time behind the bar, and more time with your guests. If it's just the two of you or if you're going solo this Christmas, we're also highlighting some easy-to-make holiday cocktails that require no more than three ingredients.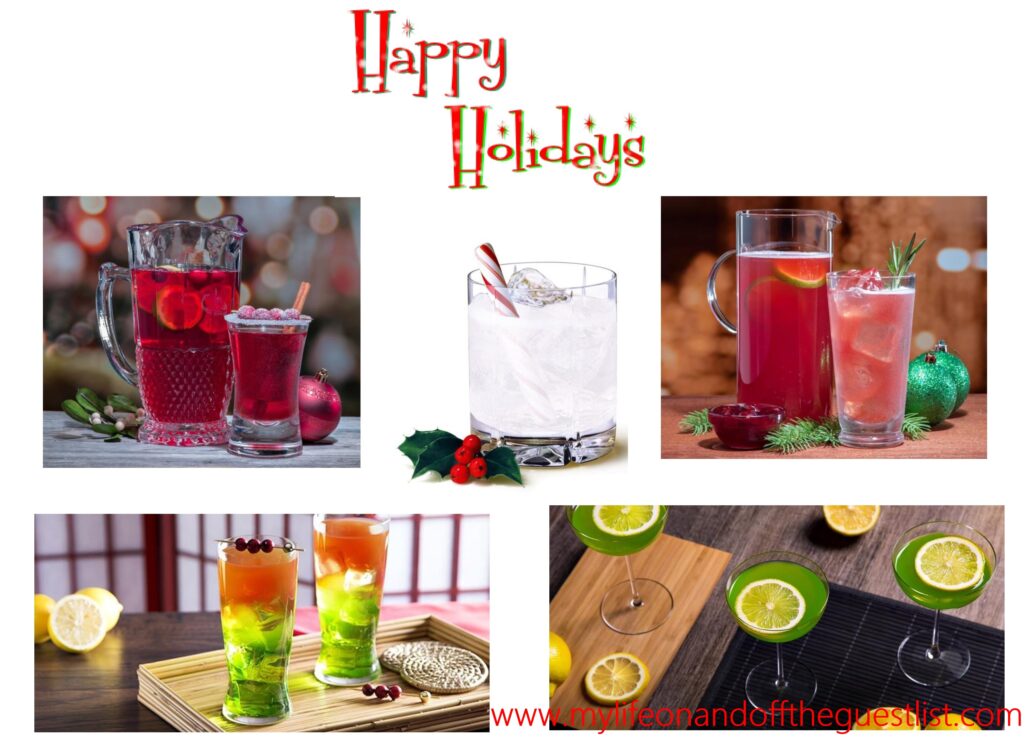 Whether you're celebrating with family or friends, or by yourself, we hope you will celebrate this remarkable year and lift a glass or two to your loved ones with one of these yummy holiday cocktails.
Midori® Holly Jolly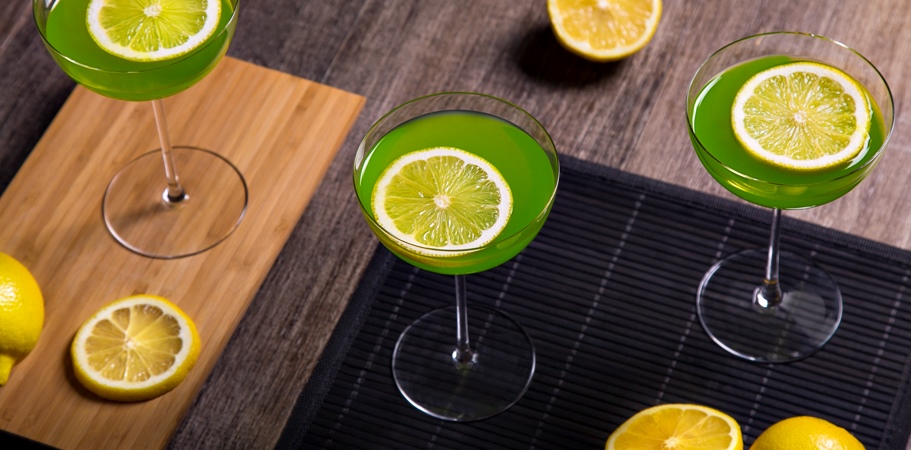 1 1/2 parts Midori® Melon Liqueur
1/2 part DeKuyper® Creme de Cocoa White Liqueur
1 part Fresh Lemon Juice
Combine all ingredients in a shaker over ice. Shake and pour into a coupe glass or martini glass.
Midori® Elf's Kiss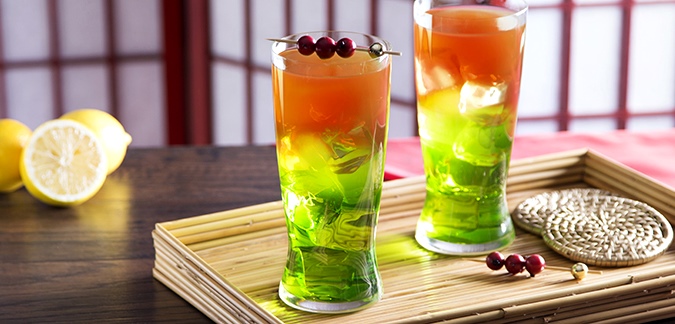 1/2 parts Midori® Melon Liqueur
1 part Pinnacle® Citrus Vodka
JDK & Sons 03 Premium Orange Liqueur
1 1/2 parts Sweet & Sour
Two 1/2 inch squares of Fresh Ginger
Juice of 1/2 a lemon
Cranberry Juice
Orange Slice
Fill a tall glass with ice and add Midori®. In a shaker, muddle fresh ginger and the juice of half a lemon. Add sweet & sour and vodka and shake with ice. Strain and pour into the glass over Midori®. Top with cranberry juice and a floater of orange liqueur. Garnish with a twisted orange slice.
Mistletoe Margarita (serves 8)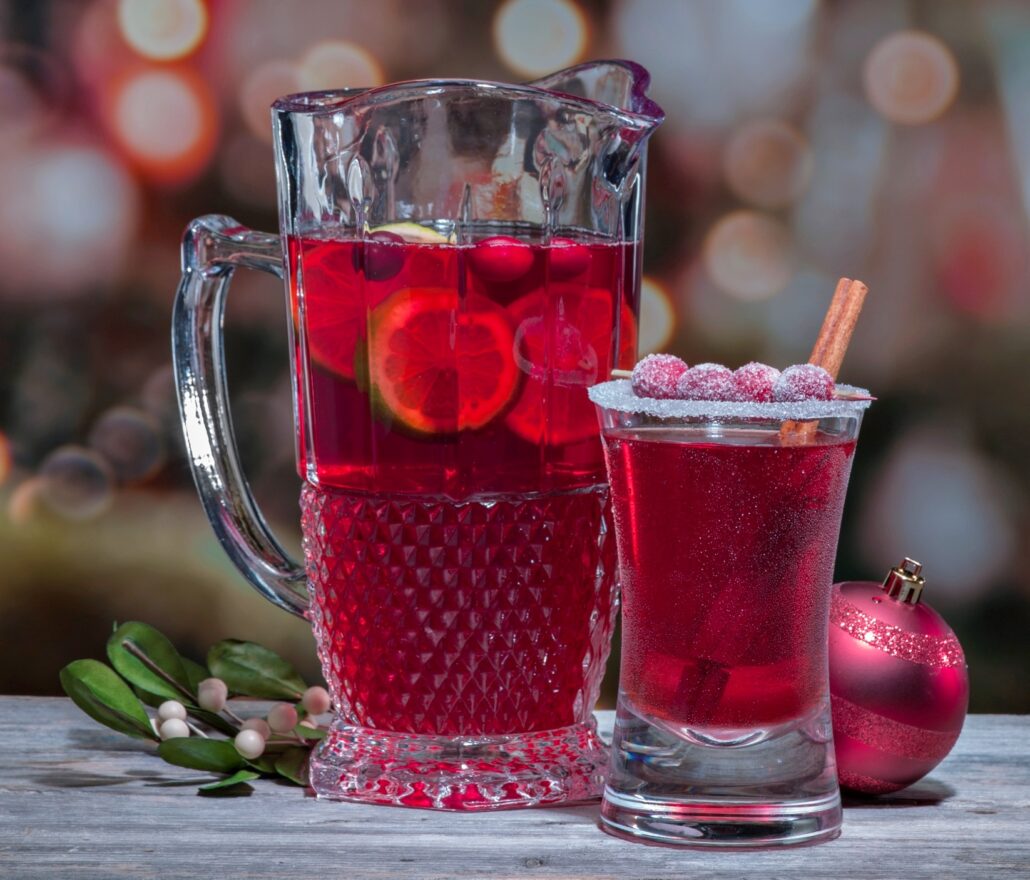 1 ½ cups Sauza® Signature Blue Silver 100% Agave Tequila
½ cup DeKuyper® Triple Sec
1 ½ cups cranberry cocktail juice
½ cup fresh lime juice
½ cup simple syrup
1 cup fresh cranberries for garnish (optional)
Sugar for rimming (optional)
Lime wheels for garnish (optional)
8 cinnamon sticks for garnish (optional)
Combine the first five ingredients in a pitcher and stir. Place lime slices and cranberries in the pitcher for added flavor. Rim glasses with sugar before serving. Skewer fresh cranberries with a toothpick and roll in remaining sugar. Pour into glasses over ice, top with cranberry skewer and finish with a cinnamon stick.
Very Merry Crush (serves 8)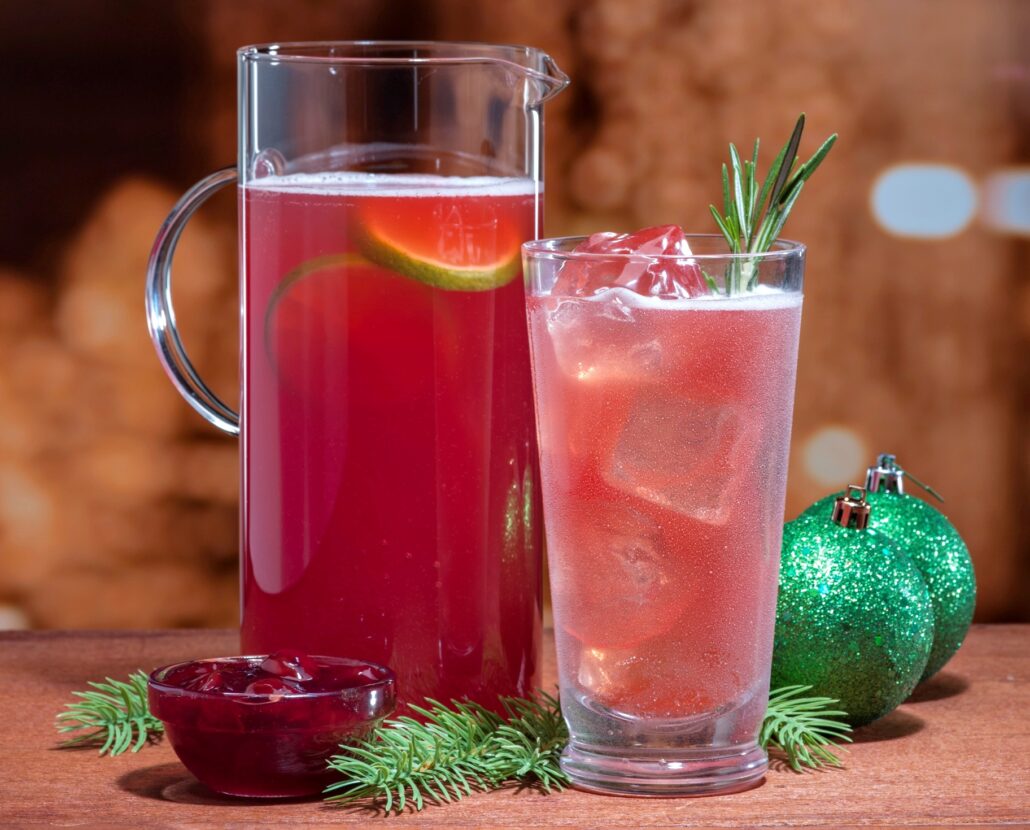 2 cups Sauza® Signature Blue Reposado 100% Agave Tequila
4 ginger beers
½ cup lime juice
1/3 cup cherry preserves
11 rosemary sprigs
Strip leaves from three rosemary springs and place in a pitcher with lime juice and cherry preserves. Muddle these ingredients together. Add tequila and ginger beer and stir well. Pour into tall glasses over ice and garnish with a rosemary sprig.
Candy Cane Cocktail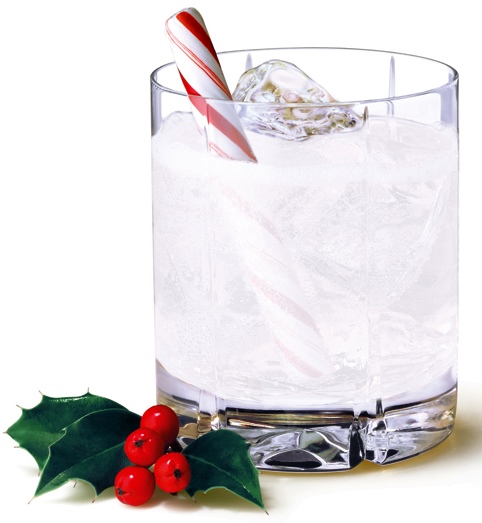 1 part Skinnygirl® Bare Naked Vodka
1 part DeKuyper® Peppermint Schnapps
1 part fat-free sweetened condensed milk
Candy cane for garnish
Shake liquids with ice in a cocktail shaker. Pour over ice. Garnish with a candy cane
Very Merry Mulled Wine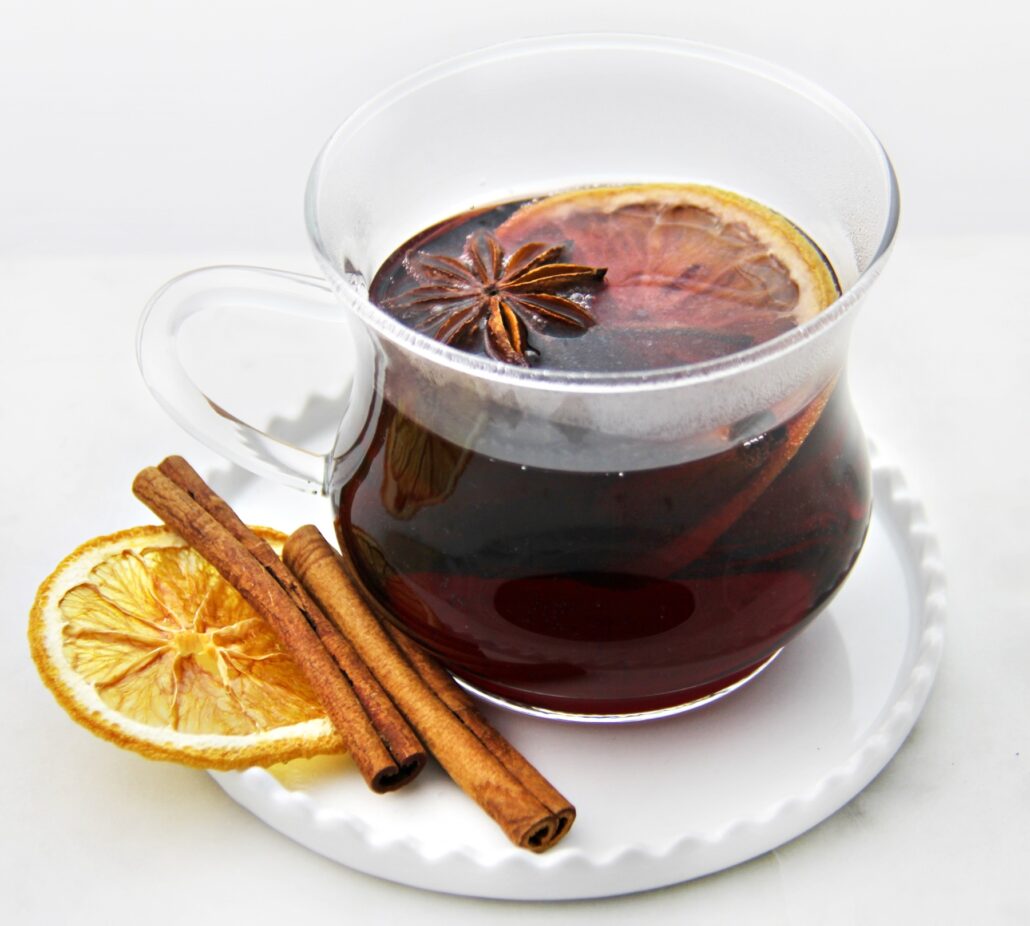 1 bottle of Skinnygirl® Pinot Noir
3 cinnamon sticks, broken in half
¼ part whole cloves
3-star anise
1 whole nutmeg, cracked with the side of a chef's knife into a few pieces
1 orange peel
Agave nectar to taste
Lemon slice for garnish
Star anise for garnish
Cinnamon sticks for garnish
Pour wine into a large saucepan and cook over low heat. Make a sachet with the spices by tying them together in cheesecloth and put the sachet into the saucepan. Let simmer for 30 minutes. Add agave nectar to taste, then pour the wine through a strainer and serve in a heatproof glass. Garnish with a lemon slice, star anise, and cinnamon sticks.