Hello to all those in love. Whether you're single or in a relationship with the one your heart desires, we want to help you celebrate and raise a glass to love in all its splendor this Valentine's Day. Today we share five Valentine's Day cocktails that will put you in the mood for all things love and romance from some of our go-to spirits, such as the aptly named Four Roses Small Batch Bourbon, Cruzan Rum, and Hornitos Tequila, three spirits sure to make your Valentine's Day even more special……tequila, and bourbon, and rum, oh my!!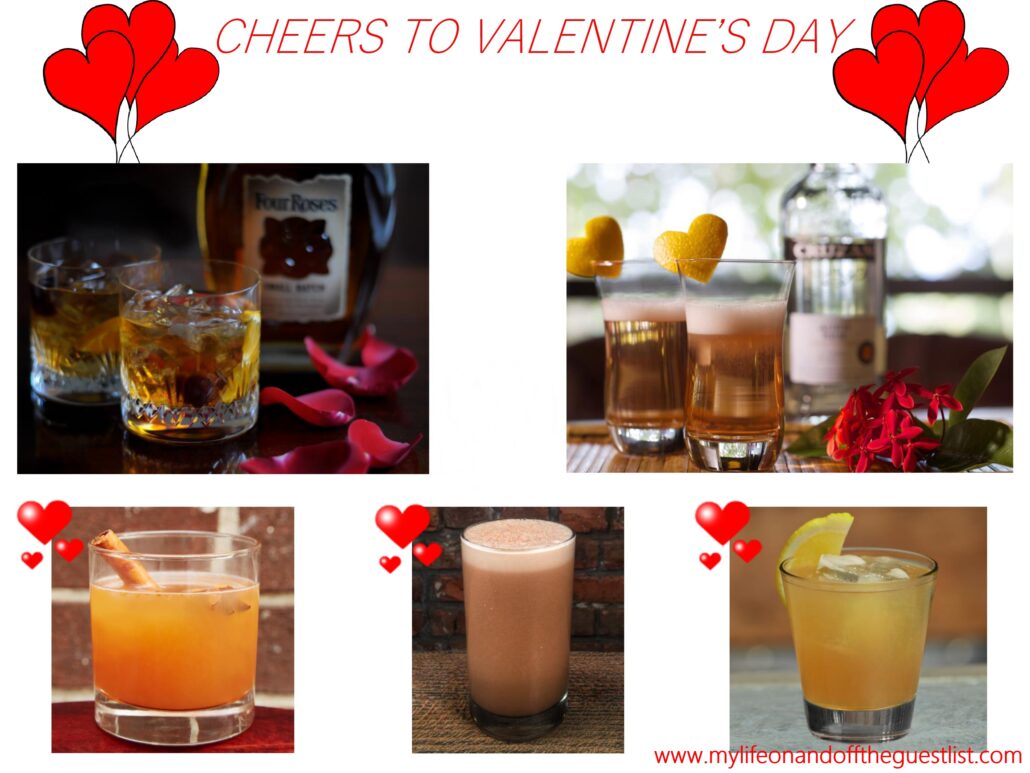 The day of celebrating love is the perfect time for you and the love of your life to share one of these delicious Valentine's Day Cocktails. Whether you're looking for a classic cocktail, one that is clean and sparkly, citrusy with a bit of a kick, or even something chocolatey, we've got what you're looking for. Feast your eyes on the following five must-have cocktail recipes, the first in our Valentine's Day drinks highlight.
Cruzan® Valentine Sparkler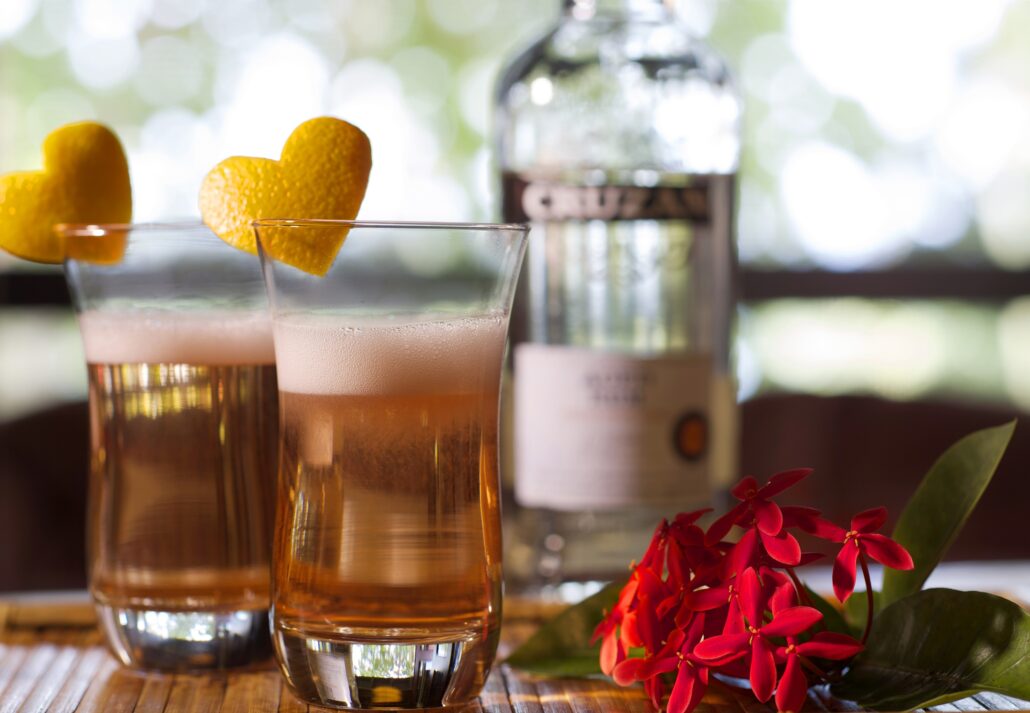 1 1/2 parts Cruzan® Aged Light Rum
1/2 part Vanilla Simple Syrup
1/2 part Unsweetened Fresh Cranberry Juice
4 parts Sparkling Wine
Combine all ingredients in a champagne flute and stir twice. Garnish with an orange peel cut in the shape of a heart.
Old Fashioned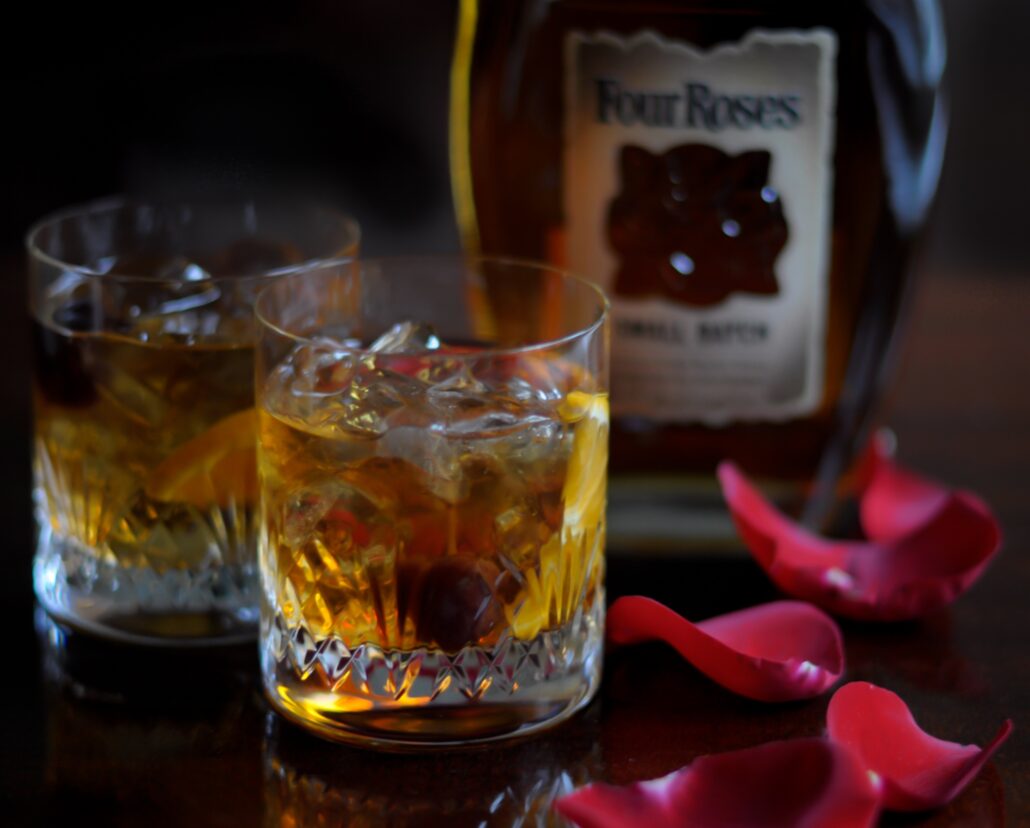 1 ½ oz Four Roses Small Batch Bourbon
1 cube of sugar (or a splash of simple syrup)
2 dashes bitters
2-­3 ice cubes
Twist of lemon
In an Old Fashioned Glass, place a sugar cube or use simple syrup as a substitute. Add bitters and just enough water to help dissolve the sugar. Crush or muddle the sugar in the glass and coat the bottom of the glass. Add 2-­3 ice cubes and Four Roses Small Batch Bourbon. Garnish with a twist, or if you'd like, a slice of orange and a cherry.
Meehan's Black Flip

 by Mixologists Jim Meehan and Jeff Bell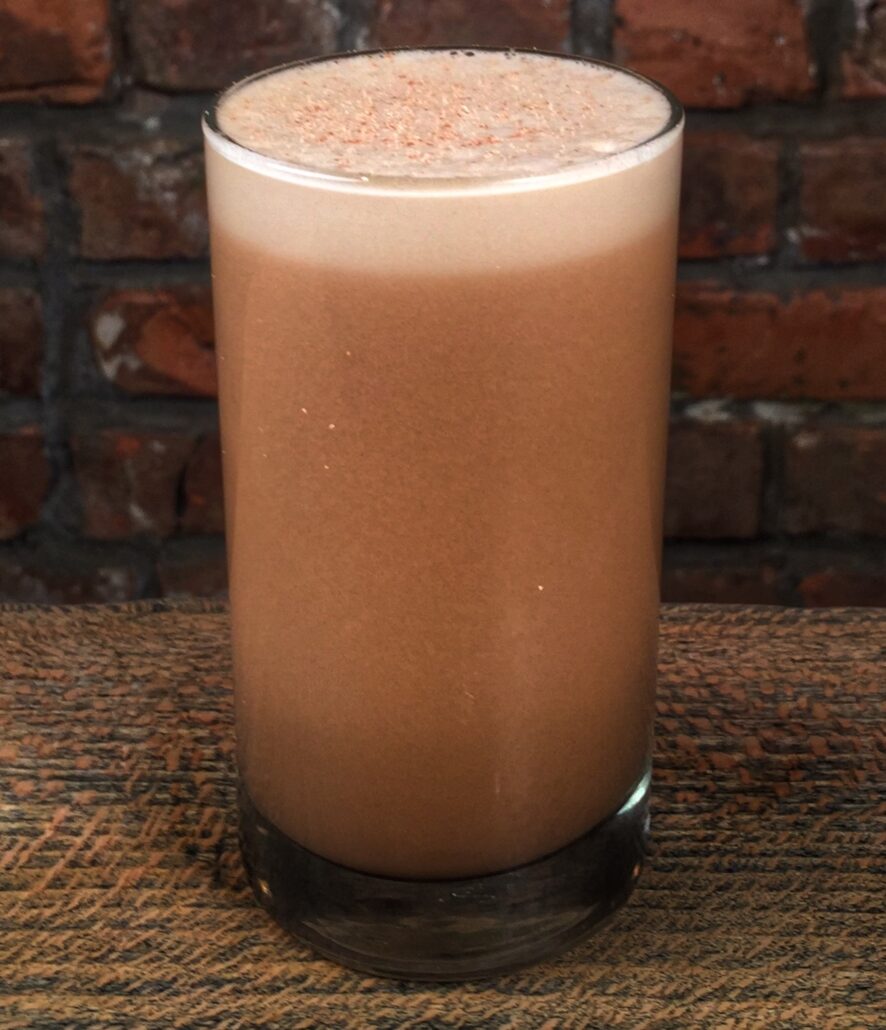 2 parts Brooklyn Black Chocolate Stout
1½ parts Cruzan® Black Strap Rum
½ part Demerara Syrup
1 Whole Egg
Combine ingredients in a mixing glass and swirl to decarbonate beer. Dry shake, shake with ice and strain into a chilled fizz glass. Garnish with grated nutmeg.
Lovestruck by Lemon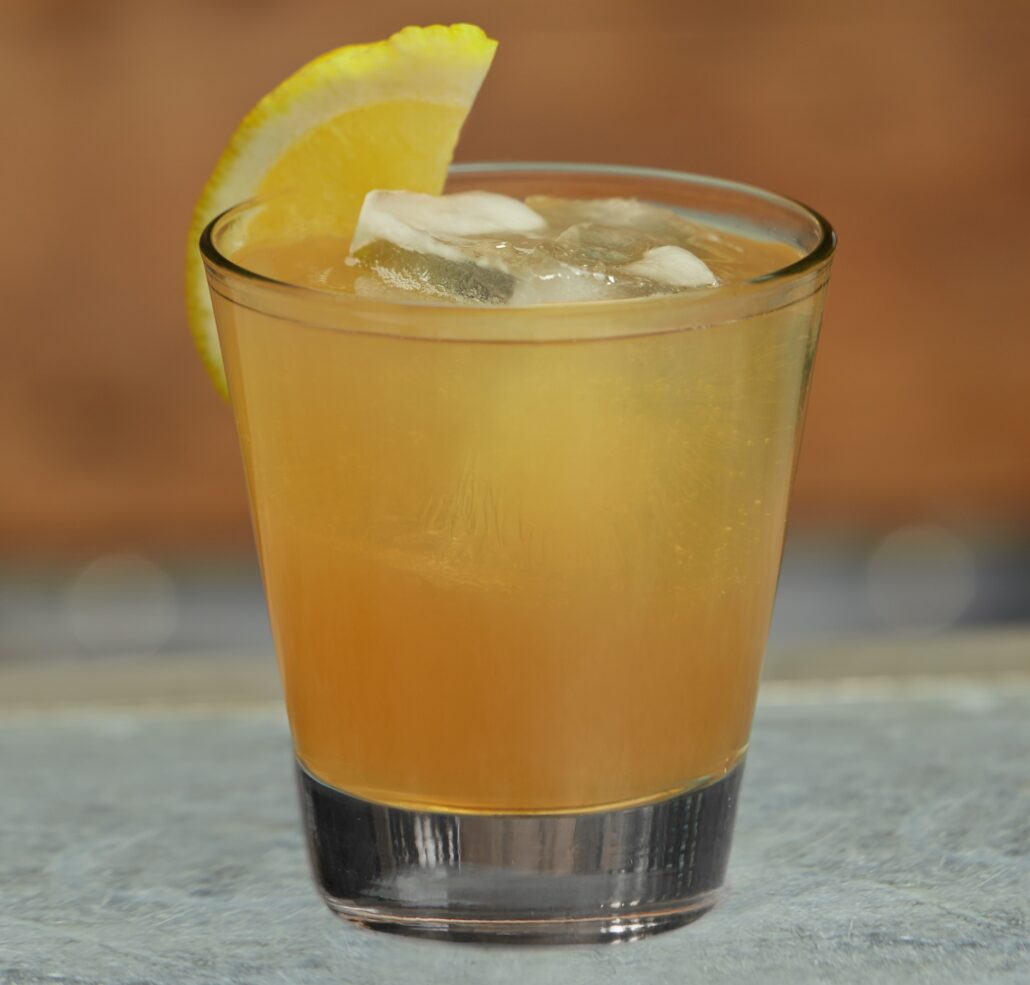 1 ¼ Parts Hornitos® Black Barrel® Tequila
½ Part Lemon Juice
¼ Part Agave
Lemon Wedge
Combine all ingredients in a shaker with ice, shake vigorously and strain over fresh ice. Garnish with a lemon wedge.
Cupid's Cider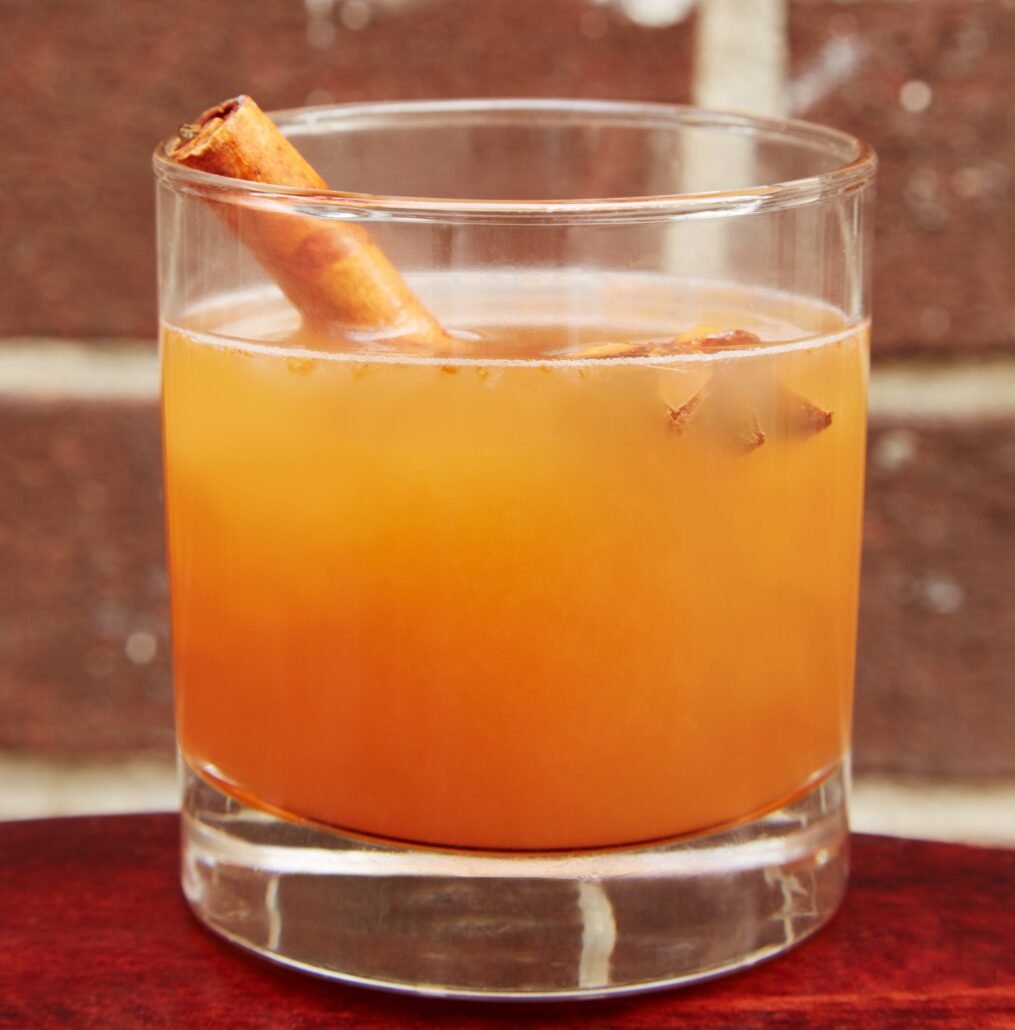 1 ½ parts Hornitos® Black Barrel® Tequila
¾ Part Apple Cider
2 Parts Water
¾ Part Cinnamon Syrup *
1 Part Lemon Juice
2 Dashes Angostura® Bitters
Combine all ingredients together and serve. Garnish with a cinnamon stick and an apple wedge. Can be served hot or cold.
*To make cinnamon syrup: Mix together 1 part sugar, 1 part water and 4 crushed cinnamon sticks. Bring to a boil (approximately 1-2 minutes). Once cooled down, strain into a glass.
Are you loving these Valentine's Day cocktails? Which of these five drinks will you want to try first? Let us know in the comments.