With the incredibly unpredictable and crazy winter we'd have, we think we're all due for a little celebratory treat. With the first day of spring less than a month away, we're more than looking forward to the warmer weather and discarding the heavy coats and sweaters. We're already starting our celebrations by enjoying a scoop or three of Ciao Bella Sorbetto, as we countdown the days until spring. We're getting an early jumpstart on the season by indulging in a few of Ciao Bella's must-have Sorbetto flavors. With favorites like Sicilian Blood Orange, Alphonso Mango, and Sicilian Limone or the newest flavor (which we're so happy for) Blueberry Passion Fruit, now available in our supermarket's freezer, spring will never be so delicious.

With a secret blend of three blood orange varieties (Tarocco, Sanguinello, and Moro), we're sure you've never tasted anything quite as delicious and refreshing as the Sicilian Blood Orange Sorbetto. If you're looking for a little mango magic, look no further than the Alphonso Mango Sorbetto, this tropical delight is bursting with perfectly ripened mangoes and delicious goodness. Do you love the invigorating flavor of citrus? Then you'll love the sweetness and the strong, powerful taste of the lemons in the Sicilian Limone Sorbetto. Boasting lemons from three harvests from the Sicilian countryside, you'll find every spoonful to be an intoxicating pleasure. Speaking of intoxicating pleasure, we're truly excited about the newest flavor from Ciao Bella, Blueberry Passion Fruit.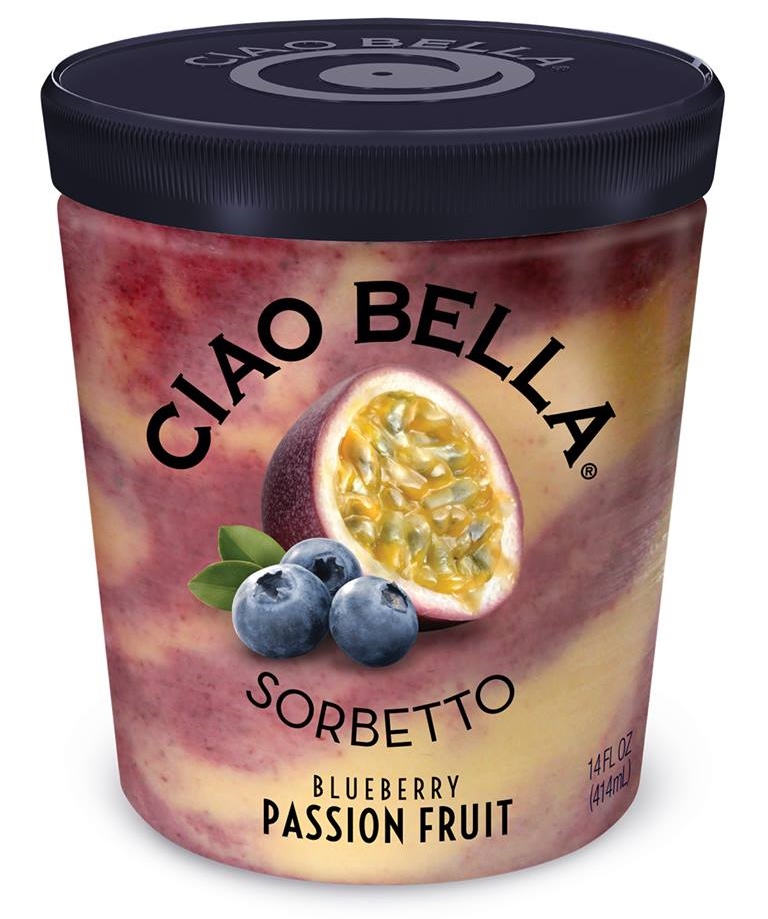 One of our all-time favorite Ciao Bella Sorbetto flavors was the Passion Fruit, and we were devasted when the flavor was retired, but with the introduction of Ciao Bella's Blueberry Passion Fruit Sorbetto, we're once again jumping for joy. Tangy blueberries swirl with the tart-sweet passion fruit, giving you an exotic treat that's sweet, refreshing, and tantalizing…not a bad way to enjoy these premium flavors.
All four Ciao Bella Sorbetto flavors are available now at Whole Foods Market locations nationwide, and retail for $4.99 each. Don't miss out on your chance to indulge in a little early spring.