We have highlighted and celebrated several artisan jewelry designers. So many gorgeous pieces in all their handcrafted glory have captivated us nd captured our hearts but one recent discovered has us completely spellbound, so much so we've written and rewritten this post because we felt we weren't doing the collection enough justice. Several weeks ago, we were lucky enough to be introduced to the jaw-dropping line of Amber Poitier Leather Jewelry, a high-end contemporary jewelry brand that is the brainchild of jewelry designer, Alicia Appleton.


The breathtaking collection boasts handcrafted interlocked pieces, modern silhouettes inspired by 17th and 18th-century European architecture, and the picturesque Ivory Coast. During a gallery style presentation entitled Breathe.Pray.Love, Appleton presented her handcrafted pieces, constructed of wood, metal, leather, and acrylic. The collection, the first Amber Poitier Leather Jewelry collection, was inspired by the famed movie, a metaphor of the jewelry designer's journey.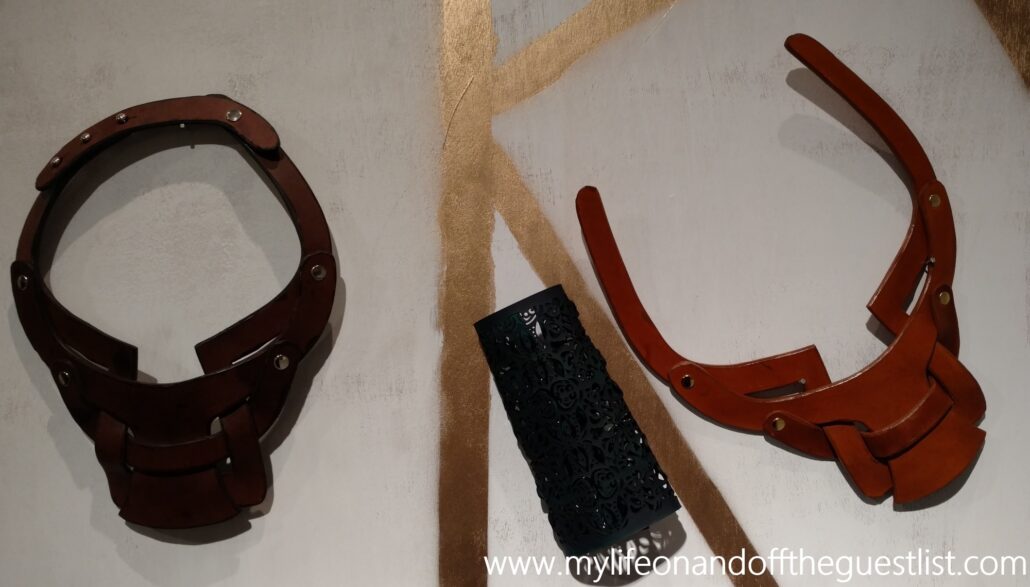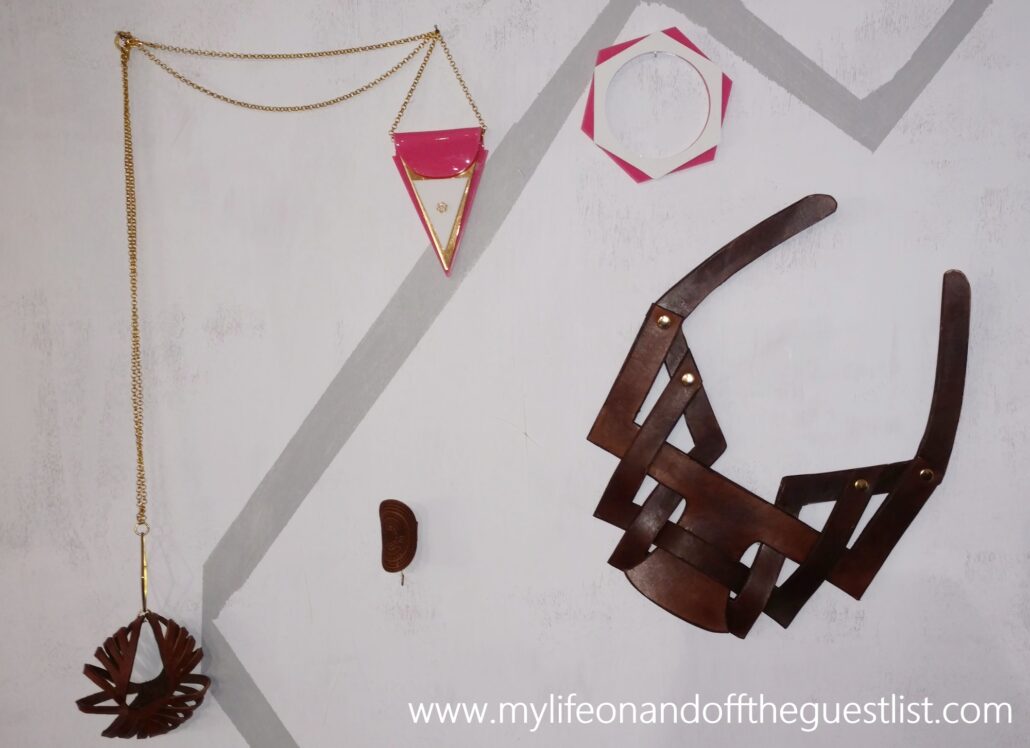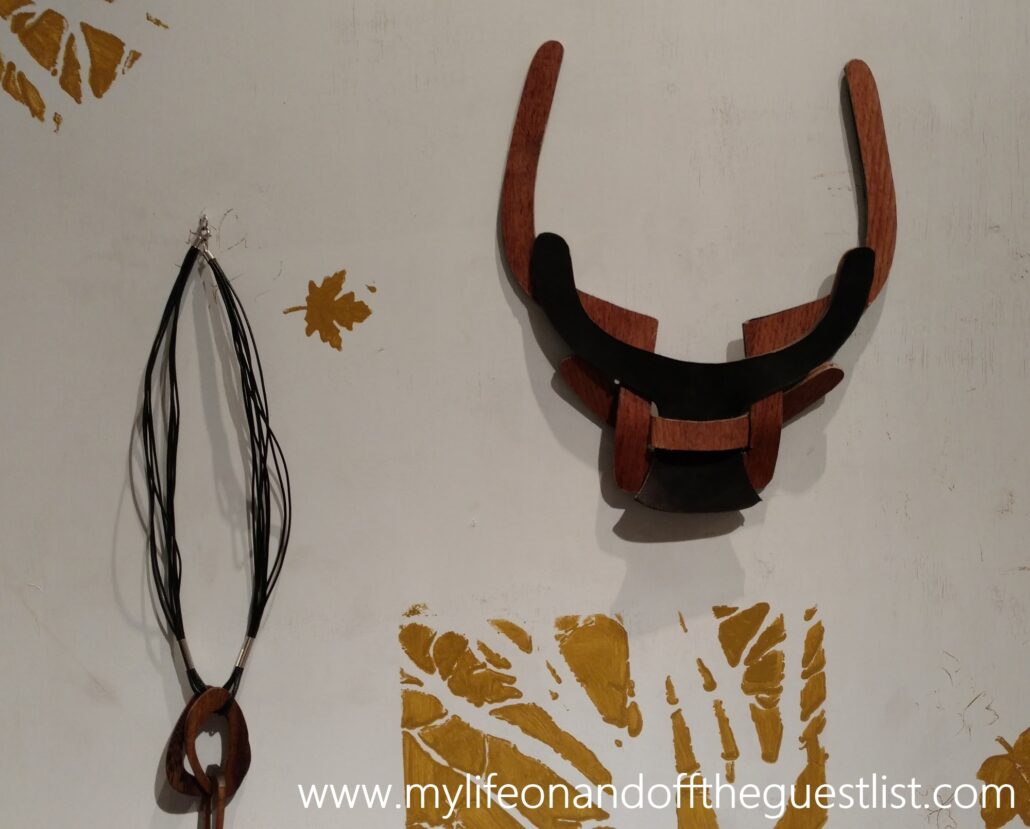 "Breathe being a representation of letting go of her twelve-year stint in corporate fashion (exhale) and embarking on a new path (inhale). Pray depicts Appleton's search for direction, peace and happiness. Ultimately, Love is exemplified in the collection that showcases her renewed passion to create."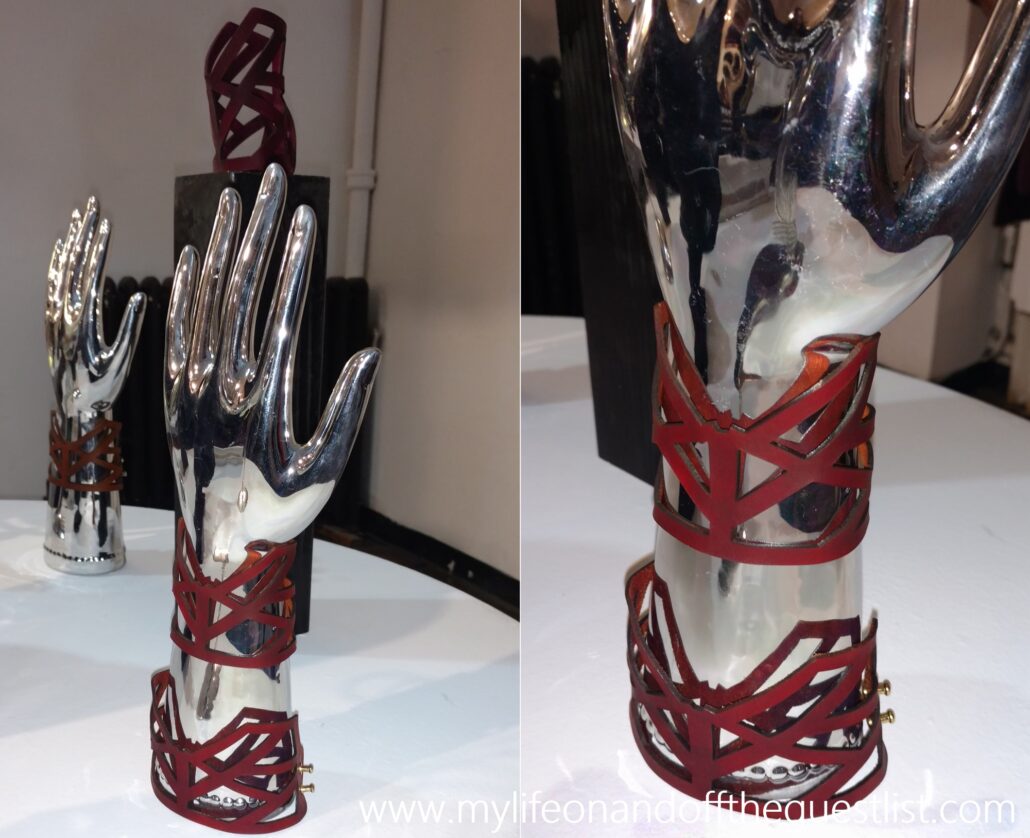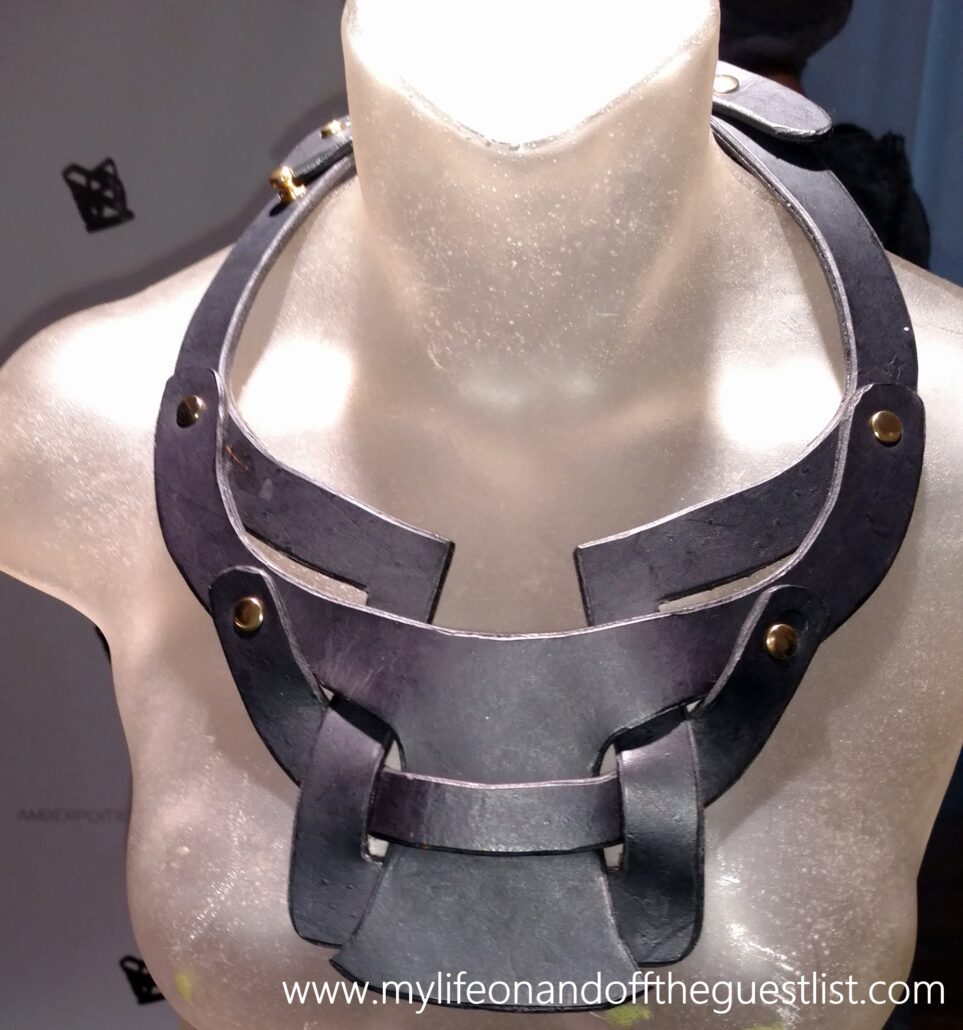 The fashion forward collection is the epitome of avant-garde style. Available pieces from the elegant and sophisticated collection include neckpieces (they're too stunning to just be called necklaces), earrings, and bracelets and cuffs for women, and cuffs for me. While the leather and hardware are imported, the pieces are designed, dyed, cut and assembled right here in New York City.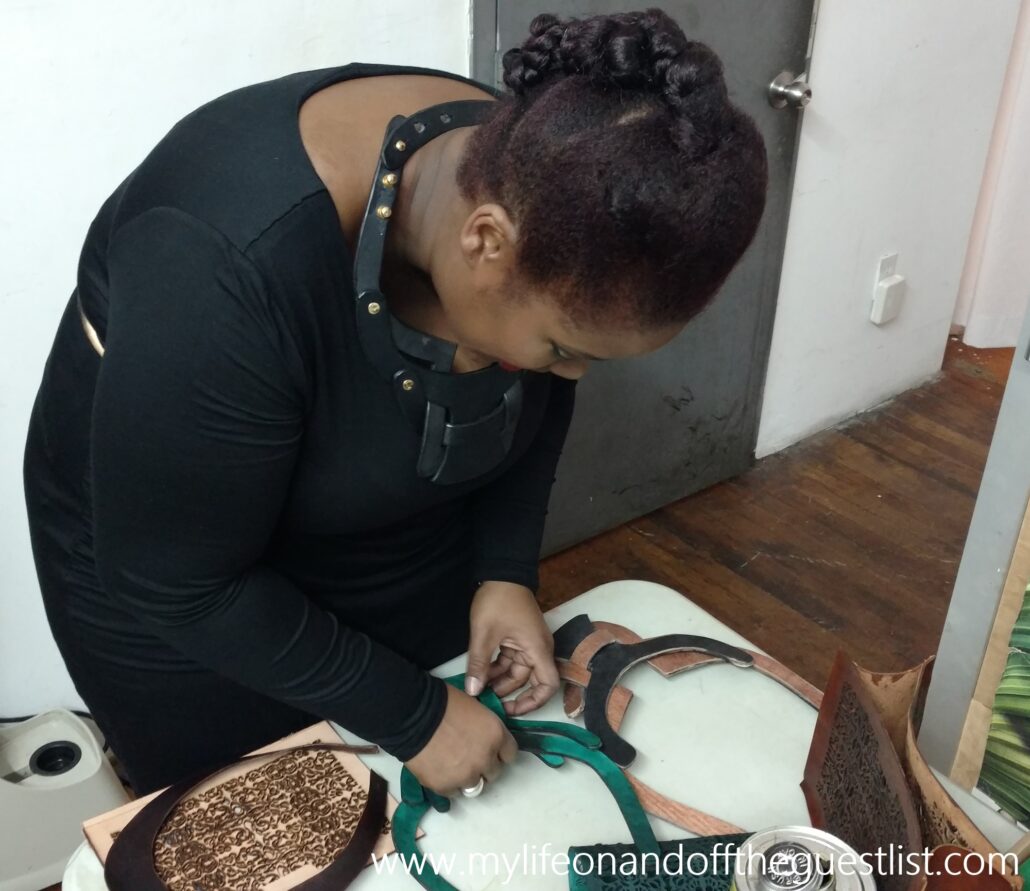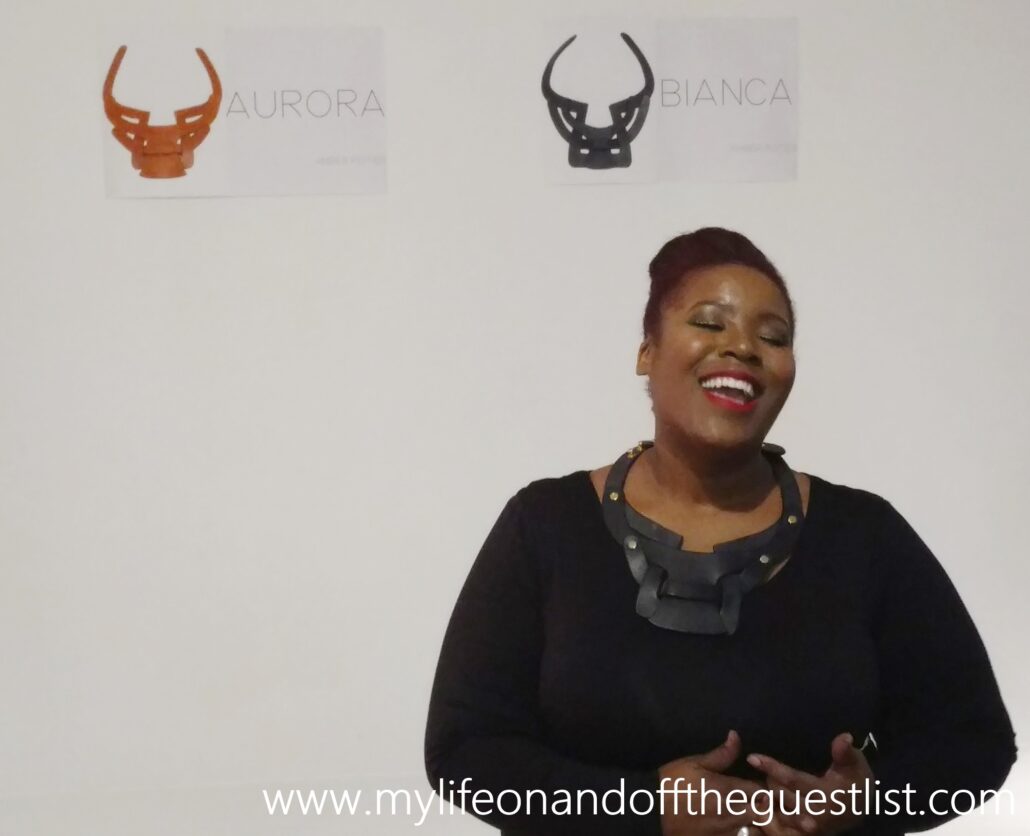 As you can clearly see, there are lots to drool over in the Amber Poitier Leather Jewelry. Favorite pieces include the striking Aurora Neckpiece, the innovative shaped Ava Basket Earrings (we love its stunning 3D shape), and the Lexi Adjustable Leather Bracelet. To learn more about Alicia Appleton and the Amber Poitier Leather Jewelry collection, head over to www.amberpoitier.com.